Top Business and Technology Trends – Why your business needs these technologies in 2021?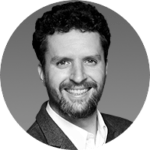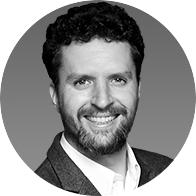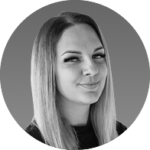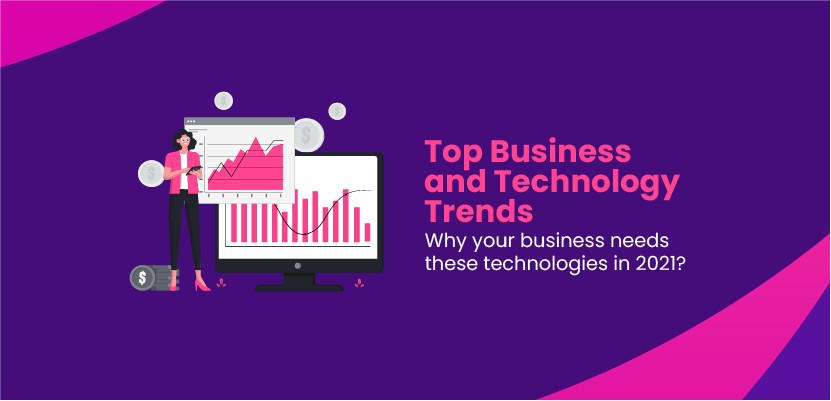 We live in a fast-paced world. New technological solutions are created each year, and the level of digitalization is growing more than ever before. If you're a business owner, there's no other way to go – you've got to be up to date with trends that influence consumers' lives and habits worldwide. We know The amount of information out there can be overwhelming – that's why we wanted to compile all of the relevant information for 2021. Hopefully, our guide will help you make decisions that will grow your business in the upcoming months.
Table of contents
What are the new technology trends for 2021?
– Healthcare apps, telemedicine and other COVID-related solutions
– Voice recognition goes mainstream
– Evolution of mobile apps – cross-platform, AR, foldable screens and more
– Artificial intelligence to enhance every type of software
– Internet of Things takes over more than our homes
– Digital finances and the demand for security
– Working (and working out) from home
– Habit transformation regarding consumer products and services
– Bots entering reality
– Autonomous vehicles will get you anywhere
– E-learning and entertainment
What are the new technology trends for 2021?
You may know a thing or two about the current industry tendencies in Mobile app development and Product design from our previous blog posts. Here, we'll focus on general technological trends that will shape businesses in all sectors, all around the world. No matter what kind of business you run, the stuff mentioned below is sure to be valuable.
Try to incorporate at least one of the following technologies to become an innovative market player. This way, you can grow your revenue, attract new clients and become a modern company that knows how to cope in today's world. Here are the most promising trends:
Healthcare apps, telemedicine and other COVID-related solutions
Quite unexpectedly, the COVID-19 pandemic has sped up the growth of digital health services by light-years. Digital healthcare has gone from an area that certain facilities and patients only explored to our main source of medical advice. Mobile applications that allow patients to book home visits or video chat with their physician is one thing, but it gets even more advanced in the lab. Scientists can now use artificial intelligence to research and prepare COVID-19 medications and vaccines. This has made the process faster and safer.
Telemedicine has several advantages that we've already discussed on our blog. It not only prevents new infections by cutting back direct contact between people, but online visits save time and money for all involved parties and offer accessibility for people in remote locations or with limited mobility. All startups interested in creating remote healthcare solutions can now jump on the bandwagon and use this trend's potential. Of course, quality products and services are necessary to thrive. Check out our ebook about e-health software development to learn more.
Voice recognition goes mainstream
When we don't have time to write a text message or contact someone on a messenger app, what do we do? We call them or open a video conversation. It's the same with other activities during the day. Why look at your smartphone if you can ask Siri what the weather is? Save time by asking Alexa to play your favourite music. And when we're driving, it's better to keep our hands on the wheel- just tell Google Assistant to guide you.
User interfaces based on voice recognition are gaining traction. We want to access information quickly, and what's faster than simply saying what we need? We're investing more in smart speakers and often use voice assistants on our mobile devices. Smart homes will also become more and more popular as people want to save time on things like closing blinds and turning the lights on or off so we have more of it for work, rest and self-care.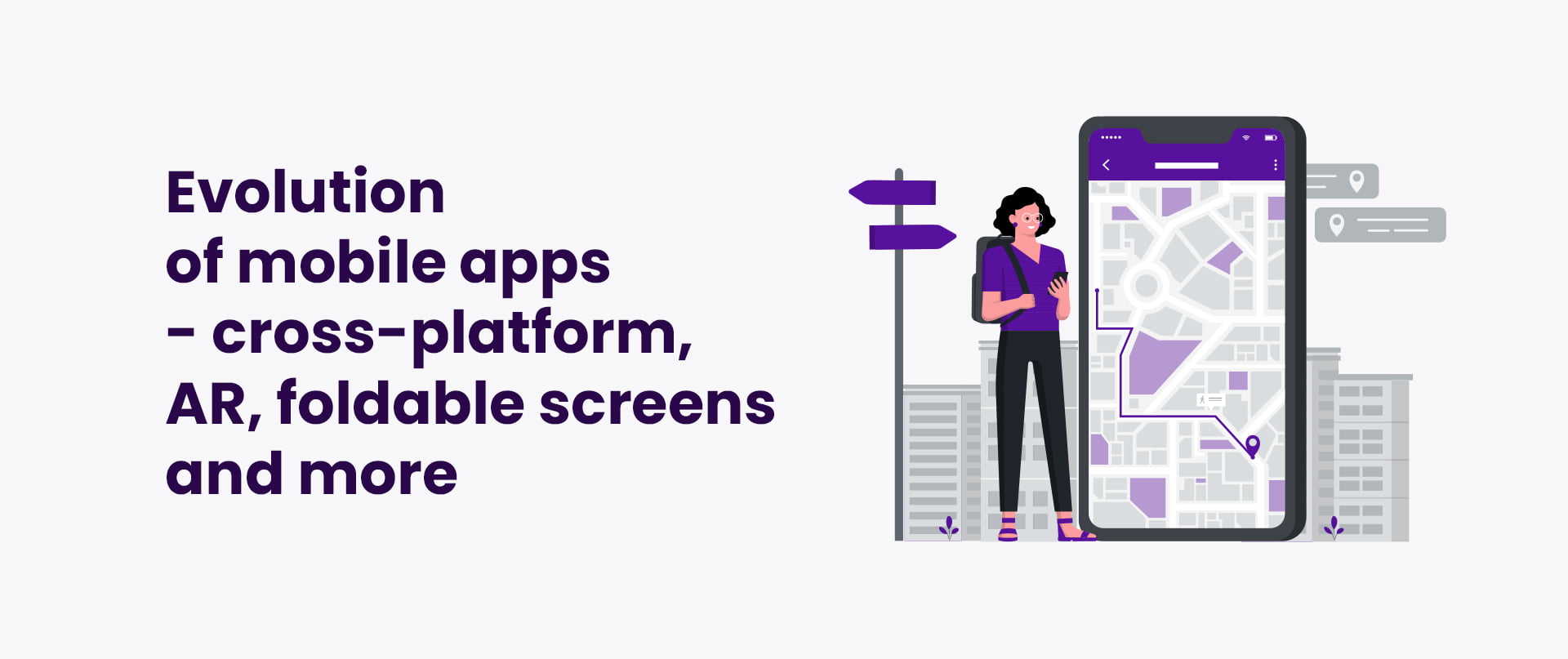 Evolution of mobile apps – cross-platform, AR, foldable screens and more
If you think mobile applications will stay the way they are, you're wrong. The tech world is constantly evolving. You might remember we had huge mobile phones back in the day, then they started to shrink, but with the era of smartphones, screens began to grow again. Manufacturers are now exploring an exciting new era that reminds us of the old flip-phone trend – foldable devices.
We want our apps to be truly responsive because they have to look good on small screens and wide screens. They need to change when a foldable phone expands or opens, and they have to be fully functional on the tiny display of a wearable device. Although foldable hardware isn't widely available yet, it's getting a lot of attention. We also want our mobile applications to have advanced features like augmented reality (AR).
With functionalities based on AR, digital software can be used for countless purposes. Our first experience with it was for entertainment – games like Pokémon GO and crazy filters – but it has much more to offer. Trying on clothes or hairstyles, recognizing buildings' locations and creating employee training programs complemented by virtual objects are only a few options.
As for technologies, we see constant demand for cross-platform solutions. Flutter can answer modern business needs. Product owners want to quickly develop robust, visually aesthetic solutions that can work on multiple operating systems without using too many resources. Native languages will probably never disappear, but more software house clients will pick Flutter or other cross-platform frameworks. More on that in our ebook about native and cross-platform development.
Finally, remember the introduction of 5G? It's storming the market of internet providers. The boost is significant – research shows it can increase bandwidth performance by ten times! Mobile apps have to keep up because the usage of the 5G network is predicted to triple in 2021 and then in 2022. However, we should treat it as a chance to make digital products more advanced. Such speed means tech companies will be able to implement more features without losing the software's robustness.
Read also: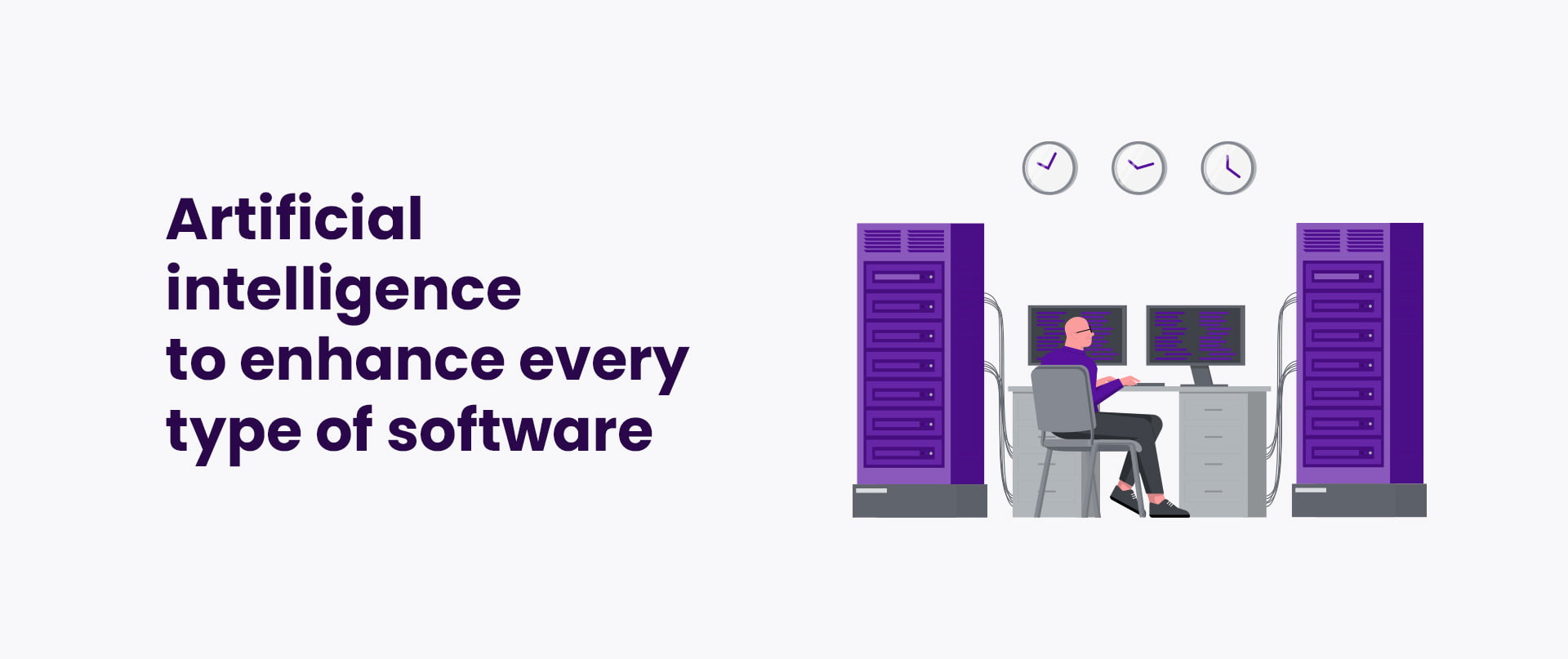 Artificial intelligence to enhance every type of software
Some people aren't aware, but AI is already a significant part of our online lives. It recommends suitable products, tailors our search results and prepares news feeds full of information relevant to our interests. Machine learning can be used in almost any digital product to enhance the user experience and make it unique for an individual user. Since that's exactly what's demanded in 2021, we have to embrace artificial intelligence in software development.
It's worth mentioning that AI continually gains more capabilities thanks to new technologies like cloud computing. This way even more data can be processed. At the same time, it's no longer an exclusive technology. Software houses (including itCraft!) offer AI and machine learning algorithm implementation in digital products, which means any business can take advantage of them.
Internet of Things takes over more than our homes
Consumer electronics share the majority of the market when it comes to IoT, but similar solutions have been introduced in business operations. Interactive Hardware has so much to offer. It's used now in healthcare, manufacturing and customer service. Producing equipment of all kinds with a WiFi connection has become a standard in today's world.
As we'll start driving smart cars and living in smart homes, mobile applications have got to adjust. There will be more work for software developers as they'll need to create systems that operate all kinds of digital devices and prepare digital products and services to cooperate with them. Year by year, IoT solutions will become more common, so don't ignore this trend.
Digital finances and the demand for security
These days, almost everything can be done online. Activities that we once considered too private to let third-party providers handle are now advanced and convenient thanks to digital solutions. Of course, that goes for healthcare but also money. Think banking apps, investment platforms and quick loans – all done with a few clicks. However, with new opportunity comes bigger responsibility. The more personal data we share, the more security measures we need.
In 2021, safe building apps will be a priority. Reassurance features will become more sophisticated, as will data theft methods. Product and service providers need to educate users about protective activities like two-factor authentication and strong passwords, and they have to implement features dedicated to flawless security.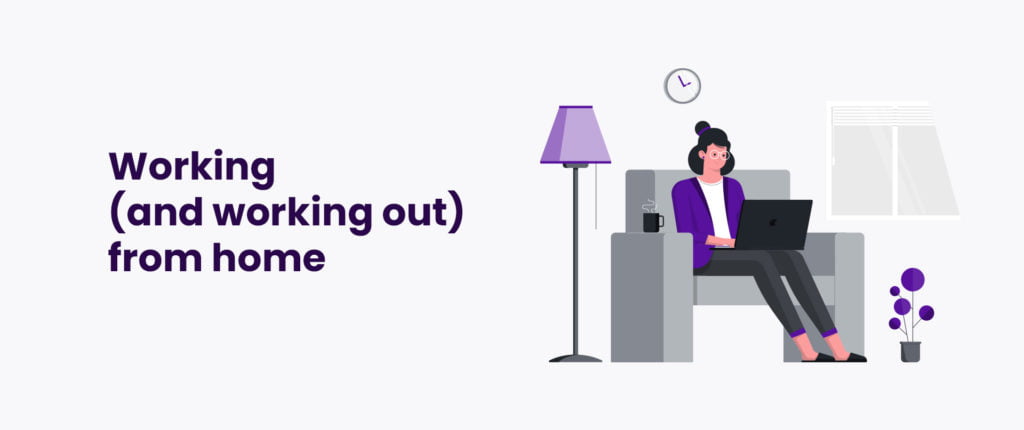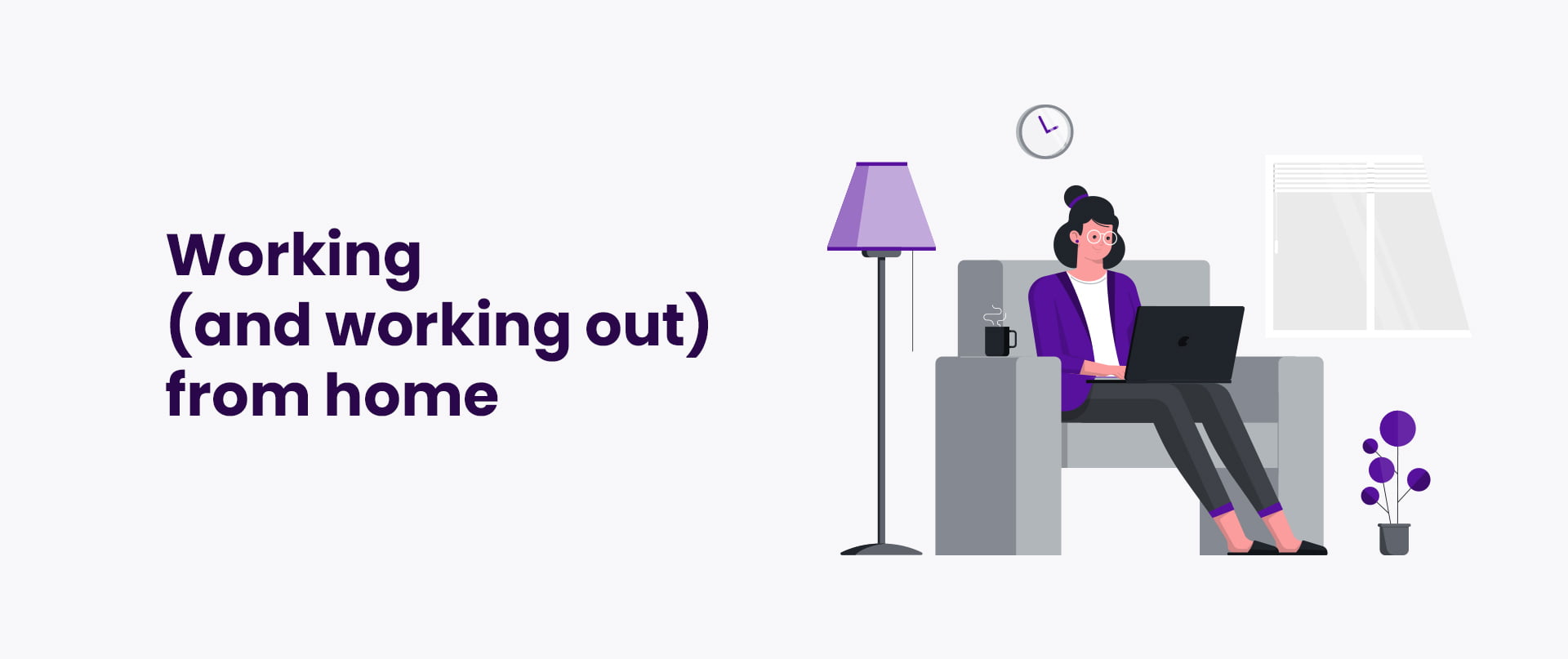 Working (and working out) from home
You're probably thinking everything will go back to normal when the pandemic is over. However, we can't be so sure. Many employers and employees were forced to try working remotely in 2020 – and they liked it. Companies can save money that they would otherwise invest in office space, and workers gain more time because they lose the commute. Instead of just waiting to fall back into our old ways, we should embrace the changes. Working from home is here to stay. Organizational tools, software that supports business digitalization, and conversational apps are the future.
Working out was another activity we've had to move to our homes. Of course, many people will run back to gyms the moment they open, but exercising at home is cheaper, takes less time and doesn't require transportation. Investing in fitness apps and trackers has become a smart decision in 2021, not only for clients but also for businesses. Personal trainers and workout facilities can earn money by becoming virtual workout assistants for new and pre-pandemic clients.
Habit transformation regarding consumer products and services
Yet another result of the pandemic that advantages enterprises and startups. E-commerce and m-commerce have been triumphant during the lockdown and users won't give up the convenience of having EVERYTHING delivered to their front doors. Many prominent providers offer contactless delivery because people want to feel safe when ordering various goods.
The same goes for booking apps. We can make appointments for all kinds of services with the help of mobile apps. It gives business owners countless possibilities, such as new marketing strategies, analytics and constant customer experience improvement.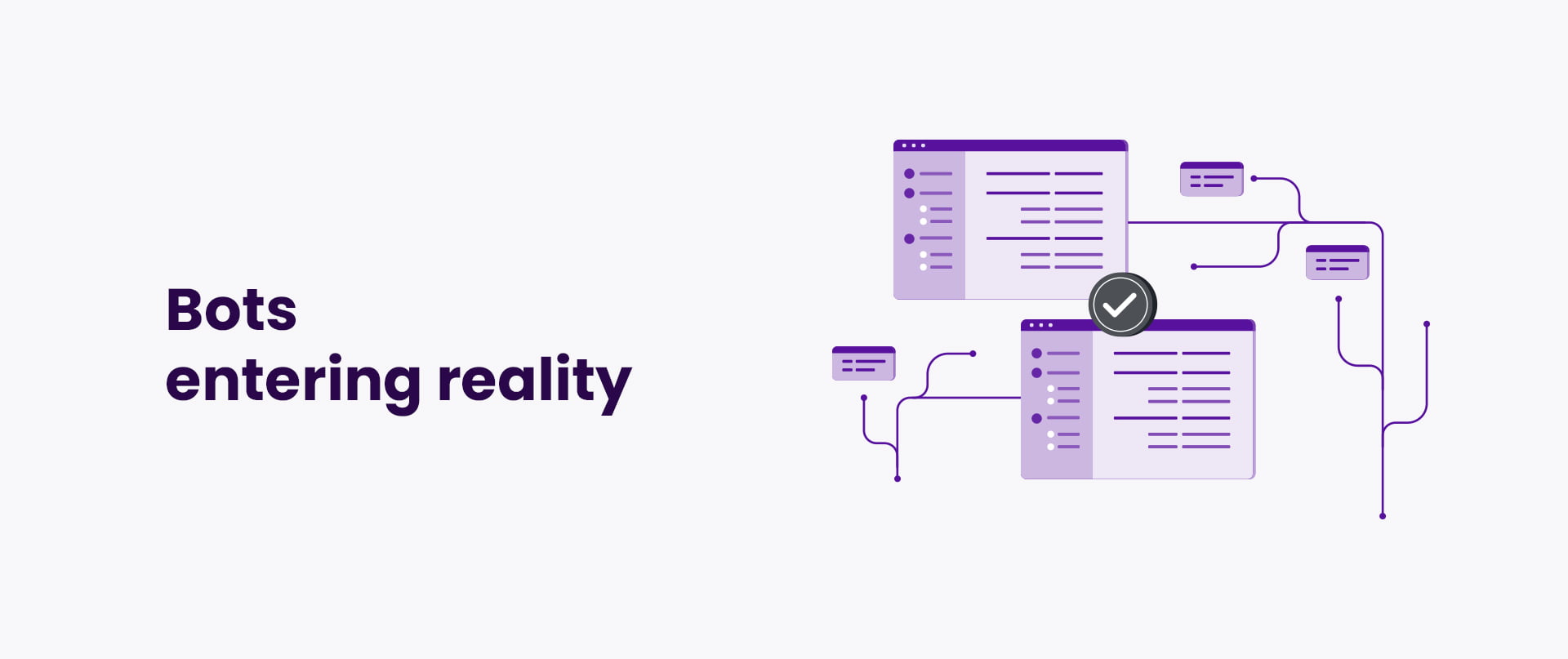 Bots entering reality
Technology supports people in various areas of their personal and professional lives, but it might even replace us in some cases. Chatbots and voice bots have already been "hired" as customer support representatives. Their possibilities are unlimited – they never sleep or take breaks, they can talk with thousands of customers at once, 24/7, and they never lose their temper. If you've considered that robots might make you jobless, think about it this way: if machines can do repetitive, monotonous tasks, humans can focus on creativity, problem-solving and growth. And that can make the world a better place!
Autonomous vehicles will get you anywhere
We are looking for ways to give control to machines that are more precise and less prone to mistakes than humans. This way, we can regain some time and space in our heads. Autonomous cars will need high-quality software to provide safety and functionality. When the testing phase is over, more and more customers will want to buy them. We believe that such cars can prevent accidents and navigate more accurately.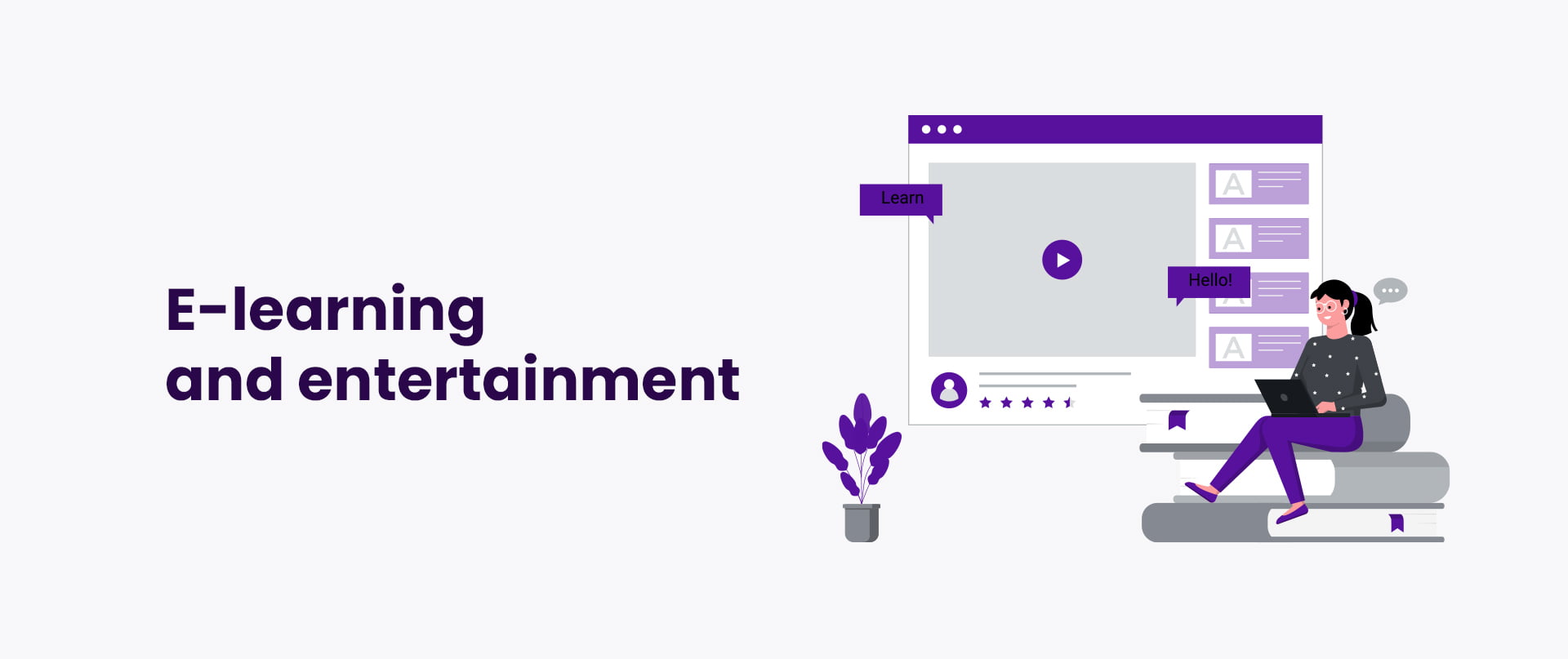 E-learning and entertainment
Most of us wouldn't spend thousands of euros on a 3-day conference that's an 8-hour drive from home. But if it's a third of the price, and you can listen to lectures while doing dishes or lying on the couch? Yes, please! E-learning platforms, online courses and remote events are definitely a thing. We want easy access to knowledge, and if we can grow and improve without sacrifice (whether it's petrol, time or money) – awesome!
We need some work-life balance as well, so we also use our smartphones for leisure. Aside from social media platforms, mobile gaming stats observed a significant increase in 2020. Casual gaming gained a much larger audience due to the COVID-19 pandemic. Smartphone games are not just for kids and teenagers anymore. People from all age groups enjoy and seek out this type of entertainment.
Business and technology trends for 2021 – summary
There are so many promising tech trends right now that every aspiring business owner can find something suitable. Remote healthcare, fitness, mobile gaming, e-learning and online retail are experiencing a renaissance. Digitalization of companies is rapidly growing, and that opens new paths to introduce modern solutions and advanced technologies – like AR, VR, quantum computing, artificial intelligence and robots of all kinds.
In a world where the competition is fierce and everything changes quickly, every enterprise and startup needs a reliable IT partner. Outsourcing software development needs is the best strategy to gain high-quality products and efficiently spend resources.
At itCraft, our skilled team offers a complete package of services, including workshops and consultations, product design, UX and UI, development, quality assurance and maintenance, and we approach each client based on their individual needs. If your business requires additional support (e.g., branding or a marketing audit), we'll gladly help with that as well.
Contact us to further develop your ideas and become a market leader in 2021 with your digital product.
---
---