About
Branding for your digital product
Branding is what makes your company's image recognizable and memorable. You can probably name major manufacturers of carbonated drinks, sports shoes or computers and smartphones. There's a big chance you will be able to describe their logo more or less. Not to mention colors that pop up into your head when you think of these companies. These are the elements of well-thought branding. Your business needs high-quality products and services to succeed, but if you want to become an industry leader, you have to stand out from the crowd.
If you are a new company or a startup, you will need the whole branding, and we can provide such services for you. Our designers and consultants will talk with you about your needs and goals. Then, they will prepare a project of a brandbook that will include a logo, color schemes, fonts and promotional materials. All you need to do is use them for marketing your business. Also, we can help your existing business to rebrand if that's your goal. Let's take a closer look at the process.
How to create memorable branding?
Workshops
If you came to us for collaboration, you probably have a digital product in mind. We will begin the whole project with two days of remote or onsite workshops. While we discuss the details of your future software, we will also ask you about your branding needs. All you need to do is tell us that you need one.
Our designers will collect all the required information to prepare a visual representation of your brand. It has to resonate with your company's mission, vision and values. We will try to get to know you better. That's what workshops are for.
Remember that if you want to rebrand, which means creating a whole new branding for your business, let us know. Rebranding can be a significant part of your marketing strategy, especially if you want to reach out to new audiences or your company wants to get to the next level.
Design
Now our design team begins their work. itCraft specialists have various skills, and their aesthetics are on point. They are also up-to-date with current trends in their field. This mix allows them to create modern, appealing branding elements that will make your business shine within its niche.
We usually prepare a logo, color palette, typography, and your company's whole visual identification during this phase. We put all this information in a brandbook which is a document that tells every interested party how to use your branding and what is off-limits.
You can also ask our experts to prepare the whole brand strategy, tone of voice and marketing plan. This way, you will get all the required materials and knowledge to skyrocket your digital product from day one. Having clear, consistent brand communication will help you to create genuine relationships with your customers.
Adjustments
At itCraft, we believe in honest collaboration between our team and the product owner. That's why we always ask for your opinion and insight. The same goes for branding. We will showcase the results of our work, and you will review it, adding tweaks if necessary. When the project is approved, it's time for release.
Don't be afraid to ask questions, provide ideas and tell us about your doubts or fears. You are the person that knows your business, industry and clients best. Your input is essential to create branding that will catch the eye of a potential customer and outstand the competition.
Release
When your digital product is ready, and your company has suitable branding, it's time to show the effects of our collaboration to the world. If you want to, we can prepare graphics like social media posts, online ads and promotional materials. You will use them to build your digital presence and imprint it in your customers' minds. As they say, the first impression is crucial, and with curated branding, you can make a real impact by offering people something valuable, like innovative mobile or web apps and other types of software.
As an IT outsourcing company, we have one advantage that other providers don't. We help our clients with everything, including marketing and post-release support. A tailor-made strategy will help you with all the things you might need like app store optimization (ASO), Google Ads, landing pages, content creation and more.
Logo & naming
Two things that we usually remember about particular companies are their names and logos. Of course, if you already have a name, you don't have to ask us to create one for you. Still, we can brainstorm names for freshly built startups, make logo designs and rebrand the existing logo if you feel like your business needs some touch-up.
We prepare logo projects and names that are truly memorable, simple and elegant, following current trends and best practices. Moreover, we always consider your individual requirements, so the branding has the unique vibe of your business.
Color palette
Colors can have a massive impact on people's emotions and decisions. We are not even aware of how particular shades can influence people. That's why brands pick concrete color schemes. They want to create a certain atmosphere when their customers look at their logos, posts and products.
There's a whole field of psychology that analyses how we embrace colors. The itCraft design team knows which ones to propose for your brand because they learn about your business and understand your individual goals. You will not only get one primary color incorporated into your logo but the whole palette of complementing colors that will give your online image some life.
Typography
Fonts might seem unimportant, but it would be a mistake to ignore them. Typefaces used by the company also can tell a lot about its aspirations and the target audience it wants to approach. We pick typography to match your brand's vibe, whether it's a simple sans-serif, a more traditional serif or a combination of both.
There are thousands of fonts that can be composed together to create unique pairings. Different looks will suit a telemedicine company, a social network, a financial company, or an automotive startup. Each niche needs typography that will match its individual features and style of communication. Don't worry, our designers and consultants will pick something perfect just for your business.
Guidelines
Of course, we can create every visual element necessary for your branding to be complete. Moreover, we will prepare a brandbook with guidelines on how to use each included item, such as logo, colors, and fonts. This way, your business image will remain consistent at all times, which will be a strong foundation for brand-customer relations.
Every time we design something for our clients, like UX, UI or branding, we try to look at the project from every perspective. The itCraft team focuses on fulfilling your company goals, customers' needs, and stakeholders' wants. With the guidelines, you will be prepared for every situation regarding online communication and building your presence.
Why do companies invest in custom branding?
Every business wants to become the next hit within its industry. To achieve that, they need to really show off their strengths. Of course, they need high-quality products and services to keep their customers loyal and new ones coming, but that's often not enough. If your brand tells a story, even a simple one, it becomes more relatable to your audience. You can do just that with the power of good branding. Let's take a look at other benefits.
Competitive advantage
There aren't probably any niches without competition. Each business sector has market leaders with global reach, small local providers and everything in between. If you want to climb up this ladder, you have to build an image of a company that is professional, trustworthy and caring for its clients. Then, you have to be all those things. Branding does not only create a particular presence in the eyes of your potential audience, but it also represents your brand's values. Showing them off can help you be one step ahead of your competitors.
Growing sales
Having well-curated branding means you are serious about your business. You want to be noticed, recognized and build relationships with your customers. When you invest in branding and marketing, you gain more people willing to buy your products or services because you are finally visible. This way, you can grow your revenue but also promote your company even more. You might think that a logo or other visual elements don't matter, but that's not true. If it was the case, why do big players care so much about their presence?
Sending a message
You want people to consider your brand professional, credible and trustworthy? Branding is the way to go. It shows that you are not some random, unknown company but rather a reliable business partner that will provide the highest possible quality. You might think that a logo, tone of voice, or other branding elements won't achieve that for you, but we saw many success stories that proved otherwise. Every company that met its business goals had a strong message to communicate, and since visuals are worth a thousand words, you have to use them to support your mission.
Consistency
You don't want your business to be all over the place. That's why you organize your operations, look for ways to boost productivity, and always want to offer products or services with the same quality and traits. When it comes to your online and offline presence, the approach should be the same. You want your communication to be consistent. This way, you will build a solid foundation for your future success. Also, it will help your clients to identify your business every time they stumble upon you because of its consistent actions.

Why should you hire itCraft as your branding agency?
We do not only offer software development, quality assurance or business consultations. We take pride in our diverse range of services, from product discovery to support and maintenance. One of the main pillars of our work is design, including UX, UI and branding. We want our clients' digital products to be not only functional but also aesthetic. Also, as a reliable provider and partner, we support businesses by creating their whole online presence. We've been doing that for ten years with our team of specialists on board. What are our other pros?
Complete process
With itCraft, you do not only get a logo and other branding elements, but also brand strategy, brand identity and consistent visual identification. We help you design them all with our process focused on the details and the broad perspective. Every time we begin a new collaboration, we analyze each case individually and come up with a set of solutions suitable for your goals. Then, we work step by step to build something fresh and unique.
Experienced team
We hire the best talent out there, and our designers have the versatile experience to use in your project. Also, we have other experts on board, like business analysts, consultants and marketing specialists. Together, we can offer you a comprehensive approach to all your requirements. No matter what is your target audience, what types of products or services you offer and what kind of vibe you want to achieve with branding, we've got your back.
Practices and tools
We are constantly improving our work and learning new things. Our primary goal is to deliver results that are modern, innovative and up-to-date. That requires our specialists to be eager to discover the best industry practices, invest in design software and teach themselves new techniques to create perfect brandings. We follow trends also to know what is coming and going in the world of design. With us, you can be sure your business will be outstanding but also future-proof.
Communication
One of the areas of our process that we really care about is transparent communication. Each project gets a dedicated project manager that is in regular touch with you. You can talk with them about your ideas and insights, but also doubts or worries. We are always listening because we believe that your knowledge is crucial to create the perfect branding for your business. If you expect progress reports, you are in the right place, as we provide them constantly.
It all depends on your requirements and the list of things you want to get done. Also, we take your budget, time-to-market and other factors into consideration. Every digital project we work on is different. Thus we can't tell you the exact price right away. Still, if you contact us and tell us the details, we can roughly estimate the hourly rates for a team of specialists that will take care of your branding. Also, check out our pricing page to find out more about the cost of design and development at itCraft.
You came to the right place because branding services will be perfect for you. An idea is just enough to collaborate with the itCraft team. We can analyze your industry and competition, strategize digital products and prepare a perfect branding that will make your company a real deal. Leave it all to our team, and we will take care of all the necessary things to kickstart your business.
Absolutely. Whether you are a budding startup or an established enterprise, our branding services are for you. Specifically, if you need rebranding, our design team will take a closer look at your company and prepare a fresh, modern image that will amaze your new clients and attract new ones. Rebranding is all about creating a new presence without forgetting the past that got you to the place where your business is right now. Trust our designers and consultants, and you will do it the right way.
All the things you might need. You decide what you want to get done because we work on each project on individual terms. Not every company needs everything to be done from scratch. Maybe you have something like a color scheme, but you need to incorporate those shades in a new logo and promotional materials. We can do that and so much more. Tell us what you need and whether it's the whole branding or just a few elements, consider it done. However, if you don't know what you need, let us know, too. We will analyze your business and recommend the best strategy for success.
Of course. No matter where your company is located, London, New York or Dubai, you can count on us to deliver high-quality branding for your business. For ten years, we've been working with clients from all around the world and delivered more than 250 successful projects. We've been listening to numerous stories from companies that had different goals and struggles. We've helped them all, so we can also help you. Contact us and talk to our consultants about your needs.
More resources about branding and design
Get on our blog and get constant updates about the newest trends in design and development, business, testing and our technological stack. Our experts share their knowledge because we believe that educating clients helps them make better decisions and understand our collaboration process. Articles and other resources like ebooks or webinars will answer all your questions and prepare you to work with itCraft so together we can achieve perfect results.
Reach out to find out more
Does your new business need branding? Or maybe your company wants a fresh start with rebranding? No matter what your needs are at the moment, we are ready to collaborate. Send us a message, and our consultants will talk to you soon. Let's walk this path together. The itCraft team will help you succeed.
Let's discuss your branding needs
We are simply the best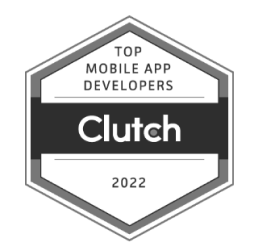 Top Mobile App Developers 2022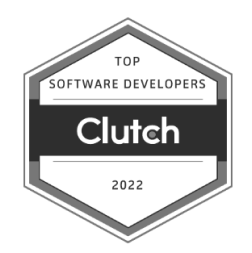 Top Software Developers 2022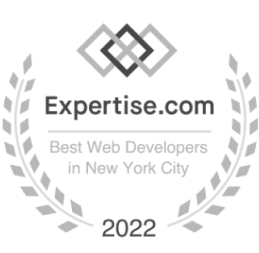 Best Web Developers in New York City 2022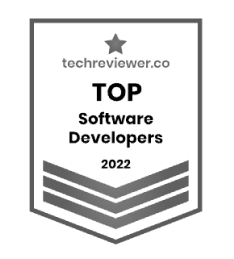 Techreviewer Top Software Developers 2022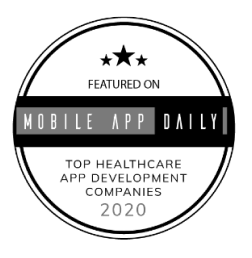 Top Healthcare App Development Companies 2020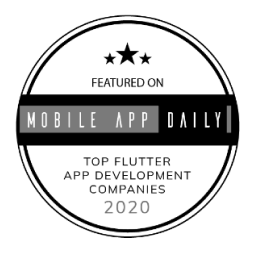 Top Flutter App Development Companies 2020