BeeSpeaker
BeeSpeaker is an innovative mobile app for learning foreign languages ​​based on the digitisation of teaching.
Flutter
Machine learning
Social Media
Startup
What's the biggest challenge for those who want to learn foreign language? It's fear. BeeSpeaker eliminates that factor – users can learn anytime and anywhere, with guarantee that even the pronunciation is correct. Voice recognition and gamification factor make this diamond really stand out.
Client
BeeSpeaker is a startup whose aim is to change the approach to learning foreign languages. They were looking for rock-solid partner, who not only delivers the app, but understands the users' needs and can craft a digital product that gives true value for the users – us.
Partnership goals
01
Creating a language learning tool based on machine learning and voice controlled user interface
02
Assisting in the creation of business model, including improvement of user conversion
03
Design a solution based on the results of interviews with the target group, and test ideas for improvement
04
Develop high-quality product, substantive at a competitive price and an appropriate time range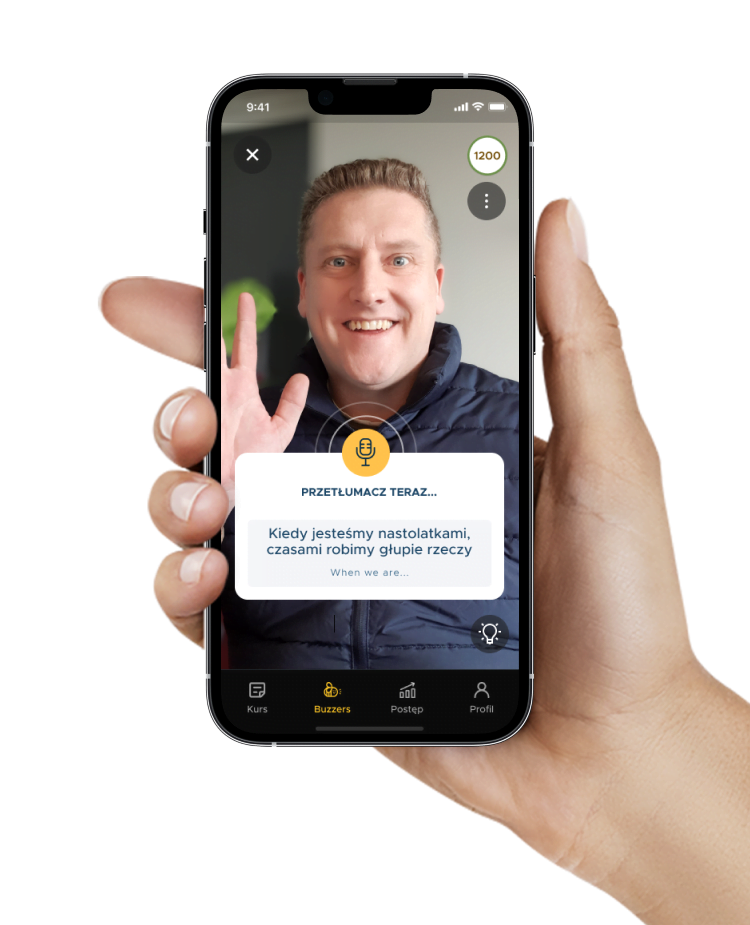 Project
BeeSpeaker is an EduTech application that teaches foreign languages by interactive videos with native speakers.
BeeSpeaker revolutionalizes foreign language learning combining a tool focusing on speech teaching and a pleasant form of videos with native speakers. Thanks to self-learning speech recognition, the interface of the app is controlled by the spoken words. Moreover, BeeSpeaker uses an algorithm to display appropriate exercises on a level of difficulty depending on the current performance of a user.
Challenges
Market of language learning is saturated and competitive. To differentiate a solution among many big players, not only unique value proposition, but also professional and reliable content inside the app is crucial.
We had to turn the idea into a digital product that will obtain funding. And we did a lot more – we have created an outstanding app that not only received funds, but also went beyond the users' expectations. A real pocket-size, advanced digital native speaker. Polishing language skills is easy and convenient with this diamond.
Solution
Design, development, visual identity, and quality assurance – we used these powers of our pros and delivered this diamond. Easy-to-use and secure prediction tool.
This sounds really simple, but it took us a lot of strategic planning, conducting intense wrokshops, as well as doing the triple QA check to ensure everything runs smooth. From meticulous analysis of consumer needs and expectations, to designing the interface and features, so they are tailored to these needs. Impressed? Good, so was the client. Read more about our magic here [link do services]
Results
Our flexibility and expertise helped us overcome the obstacles along the way.
1000
downloads
in 1st week
150-230
active users
per day
4.5+
rating accross
platforms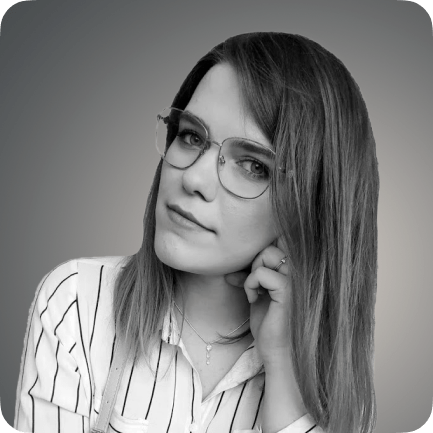 "The Human-App Interaction is something entirely new in comparison to other language learning tools. The most challenging part was to make this new approach obvious and intuitive for the end users."
Aneta Romankiewicz, UX/UI Designer
Team
Thanks to our dedicated team of experts we could not only execute the plan but also overcome any obstacles we faced during this project. The experience and expertise of our pros turned out to be irreplaceable while going smoothly through the whole project.
See the team below.
Team composition
2
Art Director &
UX/UI Designers
3
System &
Bussines Analyst
4
Mobile Developers (Flutter)