Independent software testing services that give your app the reliability it needs.
Quality assurance (also known as QA) means exactly that; you can be assured that your digital product meets the quality standards of your brand. To do that, we believe that quality assurance engineers should be  involved from the very beginning of the development phase of your digital product to understand the business goals, create test scenarios, make sure that your product functions as desired across all devices and operating systems, and to ensure all documentation is up-to-date, especially as the product starts to evolve. 
At itCraft, we pride ourselves on the quality of our service, meaning our QA testers make up an integral part of the team, and help in the creation of safe, secure and reliable digital products which perform properly to your users all over the world.
What are QA testing services?
itCraft's software testing services help you create a better digital product, have complete control over its lifecycle, monitor all development stages and give you the most accurate and up to date product quality information.
Our QA engineers are a core part of our development team. From the very onset of any project, they contribute and consult every step of the way to ensure the highest quality code. They develop test scenarios for each function of your web or mobile app and then test it thoroughly on mobile devices and desktop. We offer a wide range of testing services, such as automation testing, quality assurance services, integration testing and code quality checks.
For over 10 years, itCraft has been a leader in software quality assurance with our extensive and comprehensive range of software testing processes and procedures. We leverage the latest tech trends, our years of research and our ISO 9001 & ISO 27001 certifications to provide you with a digital product that's safe, secure, and well documented.
At itCraft, our quality assurance services come in three different forms. We can perform a wide range of functional and non-functional testing on your app or software. Each type of testing is executed to test the limits of your application and ensure that it can operate as needed on a wide range of mediums.
By the end of any of these software testing processes, you'll have reliable, trouble-free software that meets your business objectives.
Software testing services in detail
Manual testing
Manual testing is the most common form of application testing and is vital at every stage of the development process. A form of functional testing places your software on a wide range of mobile devices and computers to check it on different operating systems, physical devices, and web browsers.
We recommend all types of software, whether a web or mobile application, go through manual testing. Using manual testing is one of the best practices for application testing, as it ensures that it can operate where and how it should. From here, other types of testing solutions can be applied.
Unit tests
Unit tests are highly recommended for backend testing and are created using a piece of software called JUnit by the developers. Commonly used as automated testing, unit tests ensure that a 'unit' or section of the software meets its design and does what it needs. Unit tests are run each time a new version or release is made to ensure ongoing stability.
Integration testing
Integration testing is an option QA testing service and sees individual software modules combined and tested as a group. When performing integration testing, we simulate user scenarios that run a sequence of API requests. Our integration testing services are created with Rest-assured or similar testing software.
Continuous code quality
Using Sonarqube, we assess the raw code that developers wrote. This static analysis ensures that the code has been reported to our industry standards and the standard that you require. Testing code quality ensures that it's clear, in order, and revised or updated by anyone. This is another option quality assurance service, and is recommended when working with a large number of developers from different teams.
Graphical User Interface (GUI) testing
GUI software testing is critical for all forms of software, whether it's a web or mobile application. It's this type of software testing that tests how the user interacts with the software interface. Ease of use and clarity and the most critical parts of GUI testing. While time-consuming and repetitive, manual GUI testing provides invaluable feedback to developers.
Performance testing
Performance testing of your software or application measures its performance regarding response time, resource usage, readability and more. Intending to find and eliminate bottlenecks, performance testing is a vital part of the quality assurance process. We can also execute other forms of non-functional tests on your apps, such as usability testing, installation testing, configuration testing and security testing.
Why does my app need software testing and quality assurance services?
The primary purpose of testing is to ensure that the features of your web application or mobile app function properly. To do this, comprehensive testing is required throughout the development process and after deployment and release. It is a vital service to make sure that  your software is functional, efficient and meets the expectations of the end user.
Any issues that arise during either manual or automation testing are immediately documented and addressed. From here, developers and testers then work together to fix the problem, and the testing process begins again.
When performing backend tests, we rely on integration testing, where we simulate every day and crucial user situations by using a sequence of API requests. We also run unit tests to check each new version of the app.
Large projects can use other test types, like automated software testing services, continuous code quality, graphic user interface and performance testing as required.
What kind of bugs can be caught in the QA process?
Whether we augment your existing team or cover the whole quality assurance process from start to finish, the goal still remains the same – high quality software. 
Our QA engineers work with the development team from the very beginning of the project. They are responsible for overseeing production and testing throughout every phase of development. Here are some bugs they are always on the lookout for:
Browser Compatibility
There are not only many browsers to choose from there are different versions of those browsers which your software must be tested on.
App Crashes
Every button in a mobile app needs to have the right function. Every button must be tested to ensure the app doesn't crash in different scenarios.
Validation Fields
Using incorrect characters, exceeding field length maximums or allowing incorrect data can cause issues if your application has poor field validations.
Page Layout
With the number of devices growing and different screen resolutions your applications need to display the layout correctly for the most common devices of your end user.
Data Range Limitations
If your application depends on displaying certain information based on ranges of data (dates, ages, budgets, etc), it must be tested to ensure the correct data is displayed depending on the range given.
…and there are hundreds more.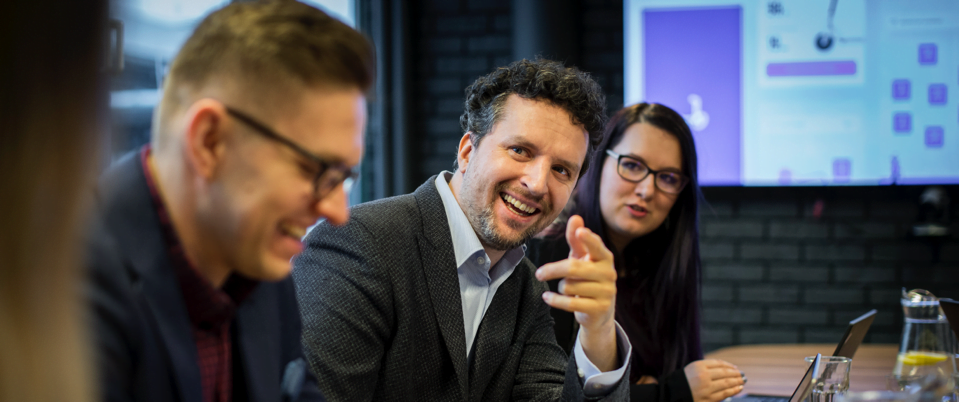 Why trust itCraft as your software testing company?
Our QA engineers strive to gain a vast knowledge of the product they are testing and to learn how the end user intends to use the application. As part of the process our QA team:
create test scenarios
validate test scenarios and prioritize them with the development team 
conduct manual and automated testing
maintain test scenario validity during all development phases
Our QA engineers are part of the process from the onset. On top of ensuring that your software is bug-free, our quality assurance team works to make sure that the final product meets your business goals and represents your brand the way an app should.
Such a thorough QA engineering process allows you to lower the cost of further app development, save money on maintenance costs, and launch your mobile or web-based application with confidence knowing your users will be satisfied with a world-class digital product.
Thanks to continuous integration, you will always have access to the latest version of your application on the test environment. As our developers deploy the app to the test environment, you will have the latest version of the app on a day-to-day basis. In most cases, you will also have release notes, detailing the changes from the previous version. So, no matter what stage we are at during development, you will be able to see changes in the application and do your own testing. 
Our QA team is involved from the very beginning of the project to create test scenarios and detail the testing plan for the whole development phase. Because they work so closely with our development team, our QA engineers validate those scenarios and create priorities of each test to coincide with the development plan. 
As the Product Owner, you will be involved during every sprint planning session, and will be up-to-date on the priorities of each task. Thanks to Zephyr, you will have access to reports of when each test is planned, whether the test passed or failed and when any re-testing will take place. Any issues arising from testing will be prioritised during the next sprint planning session and re-tested to ensure the fix has been made properly.
Any business that relies on custom software, be it a mobile application or web app, needs to create and maintain a positive reputation and satisfy the demands of its clients while meeting its business goals at the same time. 
As an expert in quality assurance services for digital products, itCraft ensures your product functions properly from a technical perspective, and also is represented by the vision you had at the beginning of the project. With such an 'end-user' focus, the QA process allows you mobile or web-based application to meet market expectations, grow your user base and expand your business.
Test automation is the process that allows you to perform software testing activities with limited to no human interaction. It is used when manual testing would be difficult or too time consuming. By replicating repetitive actions, testing can be executed faster, without compromise of the test quality, and is, therefore, a more cost-effective solution for many large-scale projects. 
At itCraft we have specialists for conducting automated testing and at the beginning of your project, the team will decide what the most effective and efficient manner of testing is, based on your individual requirements.
Functional testing is a group of tests executed to measure and assess how an application meets the product owner or client's requirements. It uses what's called black-box testing, which means that the tester is only concerned about getting the result and not the process that causes the result. Functional testing's overall goal is to create bug-free software with a good GUI. This type of testing is comprehensive, covering inputs, outputs, graphical performance and stability.
Reach out to us!
You've already taken the first step in finding the best testing and quality assurance companies. Your next step is to contact us and tell us more about your need for QA testing services. Use the box below to do that, and someone from our team will get back to you within 24 hours.
We are simply the best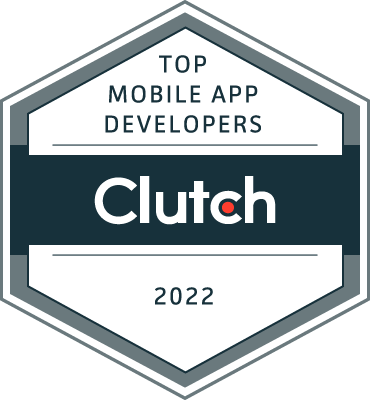 Top Mobile App Developers 2022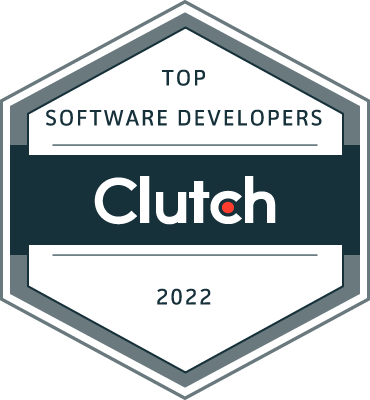 Top Software Developers 2022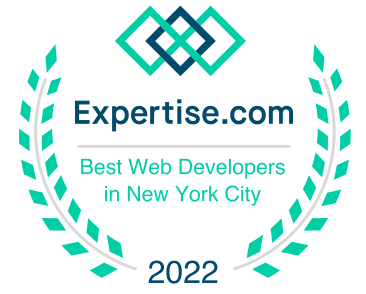 Best Web Developers in New York City 2022
Techreviewer Top Software Developers 2022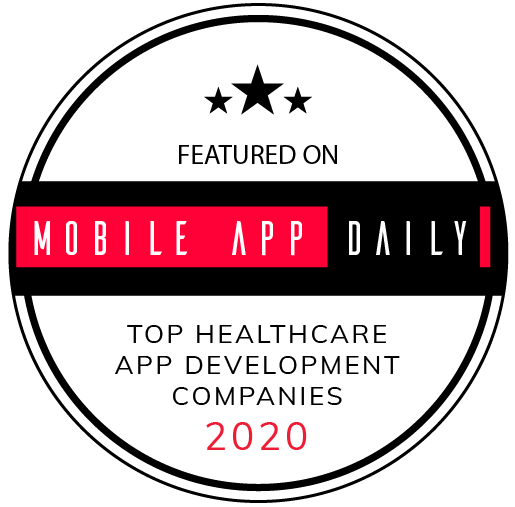 Top Healthcare App Development Companies 2020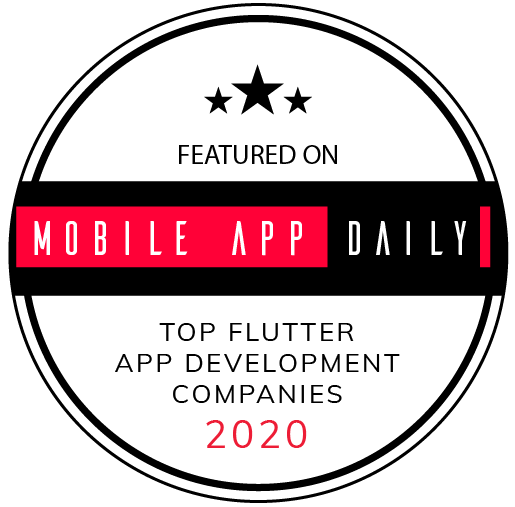 Top Flutter App Development Companies 2020