About
Web application development
No two businesses are the same. While unique ideas are rare, your web application should really stand out from your competition. Whether it's the cornerstone of your business or something to modernise your internal processes, a custom web application can help you increase brand recognition, create efficiency, and, most of all, help you achieve your business goals. Developing a world-class web application requires an experienced team of experts, doing multiple tasks in different fields. Hiring an in-house team of developers is time consuming, expensive and often difficult. At itCraft, you can quickly and easily onboard a talented and experienced dev team to design & develop your web application. Get your solutions launched on time and within budget with our comprehensive end-to-end web app development service.
We work closely with you at every stage of the development process, from ideation and concept design, right through to design and development of your web app. You are always kept up-to-date with regular meetings, you have access to the whole team and play a vital role in agreeing the deliverables the team will deliver on a regular basis. Here's how itCraft can design and develop your web app on time and within budget:
How we build your custom web application
Workshops
Each project at itCraft, whether it's a web application, mobile application, or any form of software development, begins with an in-person or online workshop. In this workshop, you and your key stakeholders meet with a dedicated product design team, which includes business analysts, UX/UI designers, solution architects and other key members specific to the needs of your project.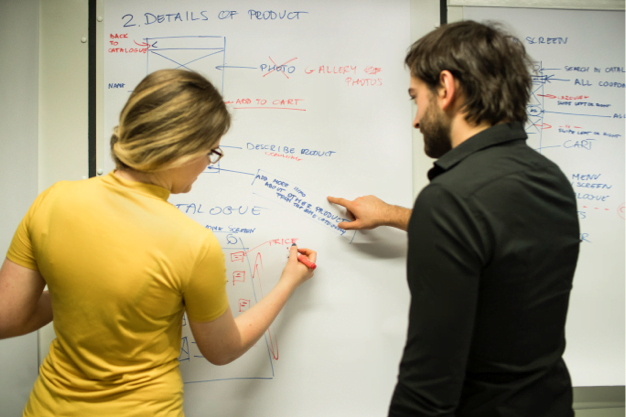 During this workshop, we get to know your business and the problems you want to solve and help you fine-tune your product's fit in the market, your business goals, and any other challenges and opportunities.
The workshop helps map out app features, understand the target audience, create value propositions and personas, and even lay the first design foundations. By the end of this workshop, all parties are on the same page about what needs to be achieved and how we will achieve it.
Documentation
The expectation of all parties involved must line up before the beginning of the development phase. This not only ensures that we can build an intuitive, user-friendly web app but that it meets your commercial goals and expectations, and that together we can create the foundation of a long-term business relationship.
The documentation gathered in the workshop helps our business analysts finalise the User Stories documentation. Each story defines a function inside the app and is assigned a different priority which is crucial to shaping each iteration during the app's development. This documentation also contains a DoD (Definition of Done), which forms the 'acceptance criteria' for every feature of the app.
By the end of this phase, our product design team will have created all the documentation necessary for other teams to use later throughout the development process, along with any other relevant information. At this point, the design team can use their findings from the workshop and the User Stories documentation to begin building a prototype of your app.
UX Design
With a complete understanding of your business goals and target audience, we start the UX or User Experience design phase. Here, we create your web app's flow and the general experience your user will have within your app. The 'live sketches' or rapid wireframing created during the workshop allows our designers to establish the best way to present your end users with the information they want and what each view should contain.
Knowledge of common user behaviour is of the utmost importance here, and our experienced designers have an abundance of this. Resting on their expertise and their dedicated UX design software, they 'map out' your app and create lo-fidelity wireframes containing the elements for each view of your app. From here, the UI phase begins.
UI Design
UI, or user interface, is essentially what the user will see when interacting with your web app. Our designers use the wireframes from the UX design stage and turn them into mockups of the views the end user may see inside your web application.
UI and UX work closely to ensure that the user can get the relevant information with ease.
Our UI designers are active within their industry, staying on top of the latest design trends to ensure that your web application will fit within your current design guidelines, looks good, and meets any other business needs.
It is imperative that your web application matches your existing branding criteria. If you have a new business or are looking to rebrand, our Art Director and branding experts can help with brandbooks, logos, typefaces and branding guidelines as well as marketing strategies to ensure success. Our team uses industry-standard best practices to help create innovative ideas to help you make these decisions. These ideas can then be used to 'reverse engineer' the branding phase – from the app, back to the business and web design, rather than the other way around.
Interactive prototyping
With all the design assets created and taken care of, it's time to bring it all together – and that's what the prototyping phase is all about. By the end of this phase, our designers will have created an interactive prototype that 'looks and feels' just like your finished product.
When the interactive prototyping phase is complete, you'll be able to present this prototype to any stakeholders or potential investors to keep them up to date but also ensure that their expectations are being met. Your prototype can also be used for user research to ensure usability and make any changes before going to production.
Backend Development
Back end development is the programming of the app for the operations going on 'behind the scenes' and includes the database, scripts, processes and algorithms which are 'hidden' from the user.
Depending on the requirements of your app, our developers will use a modern technology and framework like Java – Spring Boot, Spring Framework, Hibernate, as well as Node.js among others, to ensure a reliable backend to your web app.
The back end of your app provides data to your app from a database. If your app requires user accounts, data to be shared between users and devices, to store data online or you need the app to show your user data from an external source, then you will need a dedicated backend developer.
Frontend Development
Your web app's frontend is the part that users see, use, and interact with. Our experienced team of frontend developers creates the most aesthetically pleasing, easy to use and process-orientated front end for your application, based on user testing, industry-standard best practices, and their years of experience.
If your software is browser-based, it's vital that it can be used in multiple web browsers across multiple devices – desktop, tablet, and mobile device. itCraft's frontend developers ensure that any user that opens your app on any device gets the same experience.
For your web app we use modern technologies like Angular or Vue.js
QA Testing
QA testing is an integral part of the development of any digital product. This team is involved from the very beginning of the development phase, creating different test cases and scenarios to test your specific digital product. The main goal of testing is to ensure that all features work and that it displays properly on different devices and chosen browsers. This process is reiterated time and time again, and any problems are noted and resolved.
Consistent code quality, and a smooth user experience are key factors to the success of your web app development and the more testing you apply, the greater the outcome of your final product.
Deployment
During both the development and QA testing phases, your app will be hosted live on a staging environment. Here, the code can only be accessed by the development team. It's here where everything is given a final check and primed for release. It's in this phase where your web app can be opened for a select few individuals to test your program. Often called a 'soft launch' or 'beta,' trusted customers have exclusive access to your product to give feedback. Our analysts also gather data from their behaviour and use it to fine-tune any elements before release to the general public.
Release
During the release phase, our team will be on-hand as the users start to use and explore your web app's facets. Should any issues occur, we'll be on-hand to iron them out as they happen to ensure the smoothest possible release of your app.
An average software development company would normally stop the support of their product here, but at itCraft, it's at this point where our on-going service and support kicks in.
Support & Maintenance
Your web-based software is only as strong as the team that maintains it. To guarantee that your new software functions flawlessly, our experts help find and solve any bugs or problems you or your users may have. This team monitors performance, provides consultancy, and manages the process of making any changes you need once your app is live and running.
We will ensure that all documentation is updated accordingly so that you can grow and scale the digital marketing around your web app. This dedicated team of app developers also gathers real data from users of your app as well as their feedback. This information helps shape future updates and ensures that your users get the best problem-solving app, therefore maximizing your business's returns.
Why you should invest in web application development
The way we use the internet has created many opportunities for businesses – both new and old. From communicating around the globe, to doing your local grocery shopping, there's a wealth of opportunity for creative minds to build a business around a web-based application.
Whether it's a SaaS product, a video consultation platform, a high-performing big data tool, itCraft specialises in web application development and has the commercial expertise and experience to turn your idea into a reality.
Convenience and reliability
Your business is built on a tool that's not only convenient at solving a problem for a user but always being able to do it. Downtime, difficult features, and bugs only detract from this and erode your users' trust in your business.
That's why itCraft's ISO9001 certification gives you the peace of mind that we're the ideal web app developers to build your solution. The ISO9001 qualification means that our quality management system has been independently certified to meet international standards. It also means that time and time again, we're able to consistently provide web application development services that meet not only our customer's needs but regulatory requirements, too.
To enhance this trust and our commitment to the responsible handling of sensitive data, our security processes are also verified according to ISO27001 standards.
Spread brand awareness
Not every business that needs a range of web apps is a business built on web apps. Custom build web solutions are a great way to add more value to what your brand already does, complementing existing mobile applications or be part of a larger digital strategy.
Boost revenue
High-quality web applications can be strategically monetized and increase a company's revenue and profits. By leveraging peoples habits of using a web browser, an innovative web app is able to create increased cash flow by providing a service which traditionally was done offline.  For example, the exponential growth in online shopping and e-commerce, the acceptance of telemedicine solutions, the demand for reliable work tools for remote work have all seen web app development explode and create new growth opportunities for brands all over the world.
Diversify marketing opportunities
A well-made application is another product your business can market. Rather than using a traditional marketing strategy, adding a digital application into your product portfolio means that you open up new channels and new audiences to put your brand name in front of.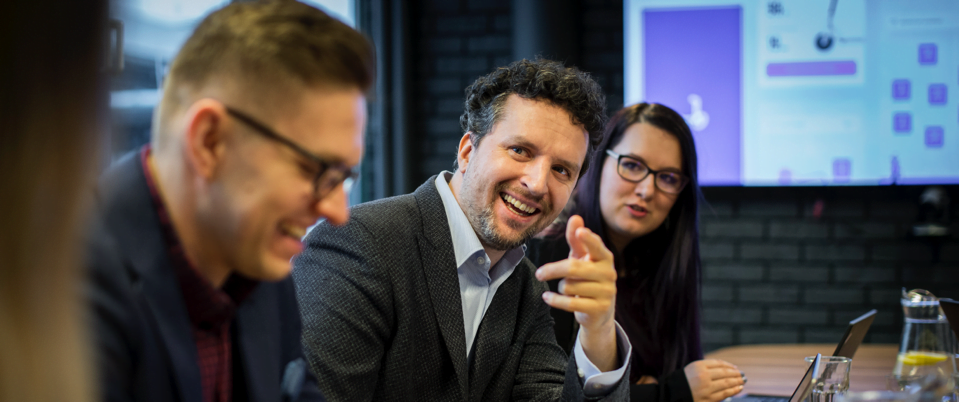 Why itCraft?
itCraft has been involved with custom software development for over a decade. Our ability to deliver digital products on time and within budget make itCraft the best web application development team for your next project.
Agile
We were agile before it was a buzzword. Having used the process for the last decade, we've been able to refine the process so that we're always delivering a product that meets your business goals.
By breaking your product down into tasks and always focusing on the highest priority in 2-week blocks of time, we're able to stay on time and meet your goals. This is a far better alternative compared to both parties agreeing on every feature, task, and process at the onset and then waiting for it to come to fruition.
Experienced
Over the last decade, we've been responsible for creating over 250 apps across multiple industries and delivered them to businesses based in over 25 countries. This, combined with our constant monitoring of industry trends, quick implementation of the latest technologies, and ongoing commitment to industry-recognized standards, sees your product benefit from all the experience we have gained over that time.
The latest digital technologies
Moore's law states that processing power doubles every 2 years. As web application developers, we're dedicated to making the time to understand, learn and implement these ever-evolving technologies and use them to benefit your software development.
But the latest technology isn't always the best technology. Usability is paramount, and the right tech stack ensures that usability, as well as the scalability of it. Our in-house developers specialize in multiple technologies to ensure that the best technical solutions are used on your application.
Transparency
One of the initial stages of developing your project is agreeing on your application developers, the hourly rate, the time frame, and the technology used. This transparency means you know how long it will take to get you what you need, who will be building your solutions and what technology they'll use.
During the development process, your Scrum Master will be available via your preferred communication channel. You'll be part of multiple meetings with the entire group working on your web application. At the end of each phase, you'll also receive a detailed report.
Consistent back-and-forth communication ensures that transparency is maintained, both parties are in constant alignment, and that you're always using the most up-to-date version of your product.
No matter how experienced you are with any form of software development, there's always something specific to know. Here are some of the most common questions we get as a web application development company:
It all starts with an idea. Whether you have experience working with a web app development company in the past or not, product designers, business analysts, and other experts can take your idea, define its goals and requirements and create a commercially viable plan. Beginning with a workshop, the 'discovery phase' sees both parties meet and discuss your idea, explore all facets of it and leave with documentation to measure, test, and assess the viability of your idea.
Any idea that comes to us is secured with an industry-standard NDA, and we withdraw any rights to develop your idea without your consent.
The quickest way to answer this question is for you to reach out to us and tell us your budget. As you can imagine, a host of variables determine the overall price of a custom software solution going to market. Time is one of the biggest variables, but as is the scope of your project and its complexity. For more information, refer to our pricing page or reach out to us to get a more accurate estimation of your project's price.
Each product is different; the versatility of existing coding languages and technology means that there are some go-to solutions for building a certain type of web application. Once our initial workshop is complete, you have the option of having a kickoff meeting. Here, you will talk with your app developers and discuss your custom software development's details in as greater detail as you like. Should you want a specific type of technology used, we encourage you to tell us this when you initially reach out.
As an agile web development company, we work in 2-week sprints. This allows us to deliver the highest-priority tasks on time. Our project manager (sometimes called a scrum master) works closely with you to agree on what tasks will be worked on before starting this sprint. Each day of the sprint begins with a meeting, which you're more than welcome to be a part of.
The last step of the development of your app is the on-going support and maintenance of it. After launching the MVP of your web app, we can continue to develop more features and maintain them indefinitely or support you for a set amount of time under a personalized SLA (service level agreement). This agreement will define which key system functions we will maintain, their priority, agreed response and fix time, and how long we will support your web-based app.
Past clients
To help us move your idea into the future, take a look at our past. These are just a few businesses that have used itCraft as their go-to web application development company.
Mobil@Doktorn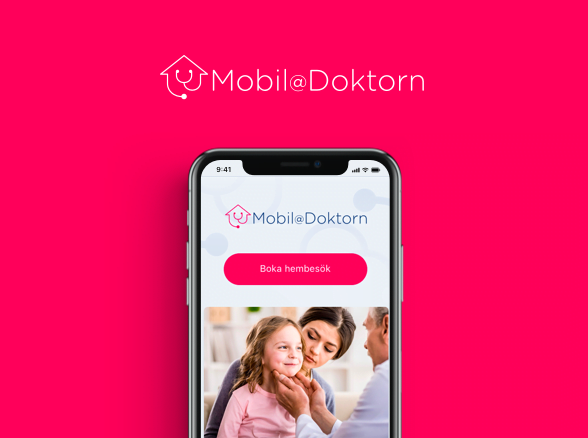 A complete TeleMed platform with web apps for doctors and patients to manage accounts and native mobile apps for patients to schedule & manage appointments, and make payments.
See case study
DHL
A dedicated web-based platform required to increase efficiency and centralize the data for managing fleet, drivers, training and certification of personnel.
See case study
Tronik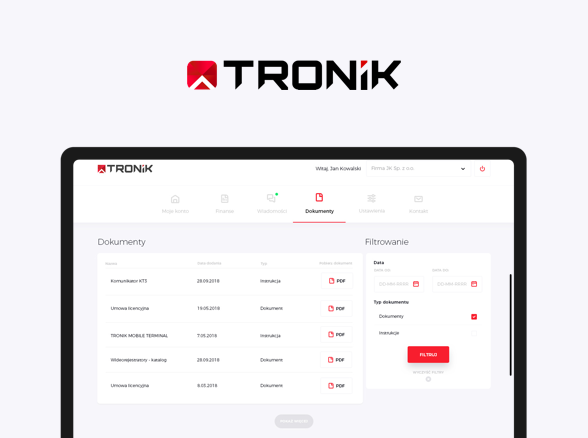 A CRM for a leading manufacturer of fleet management products to manage client relationships and sales processes, as well as internal business activities.
See case study
Reach out to us!
You've already taken the first step to turning your web development app into a real digital product. The next step is to reach out to us, your dedicated web application development company, and tell us your ideas. As experts in the field, we're here to help see your idea become a reality.
Contact us and start your new web app project
We are simply the best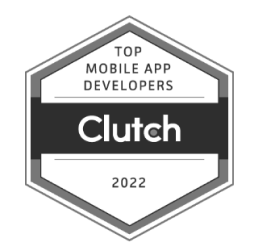 Top Mobile App Developers 2022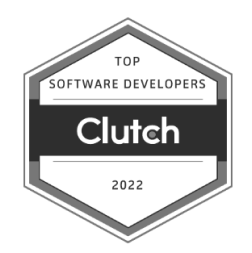 Top Software Developers 2022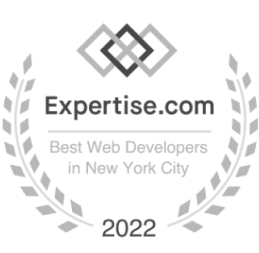 Best Web Developers in New York City 2022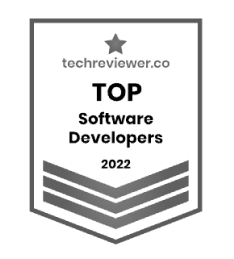 Techreviewer Top Software Developers 2022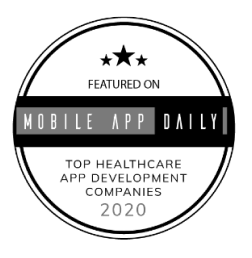 Top Healthcare App Development Companies 2020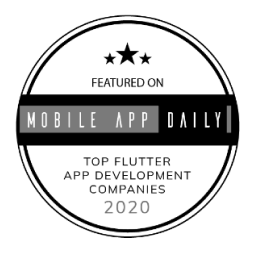 Top Flutter App Development Companies 2020