Your quick guide to telemedicine within, and beyond, a pandemic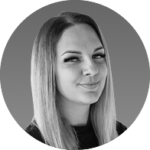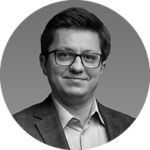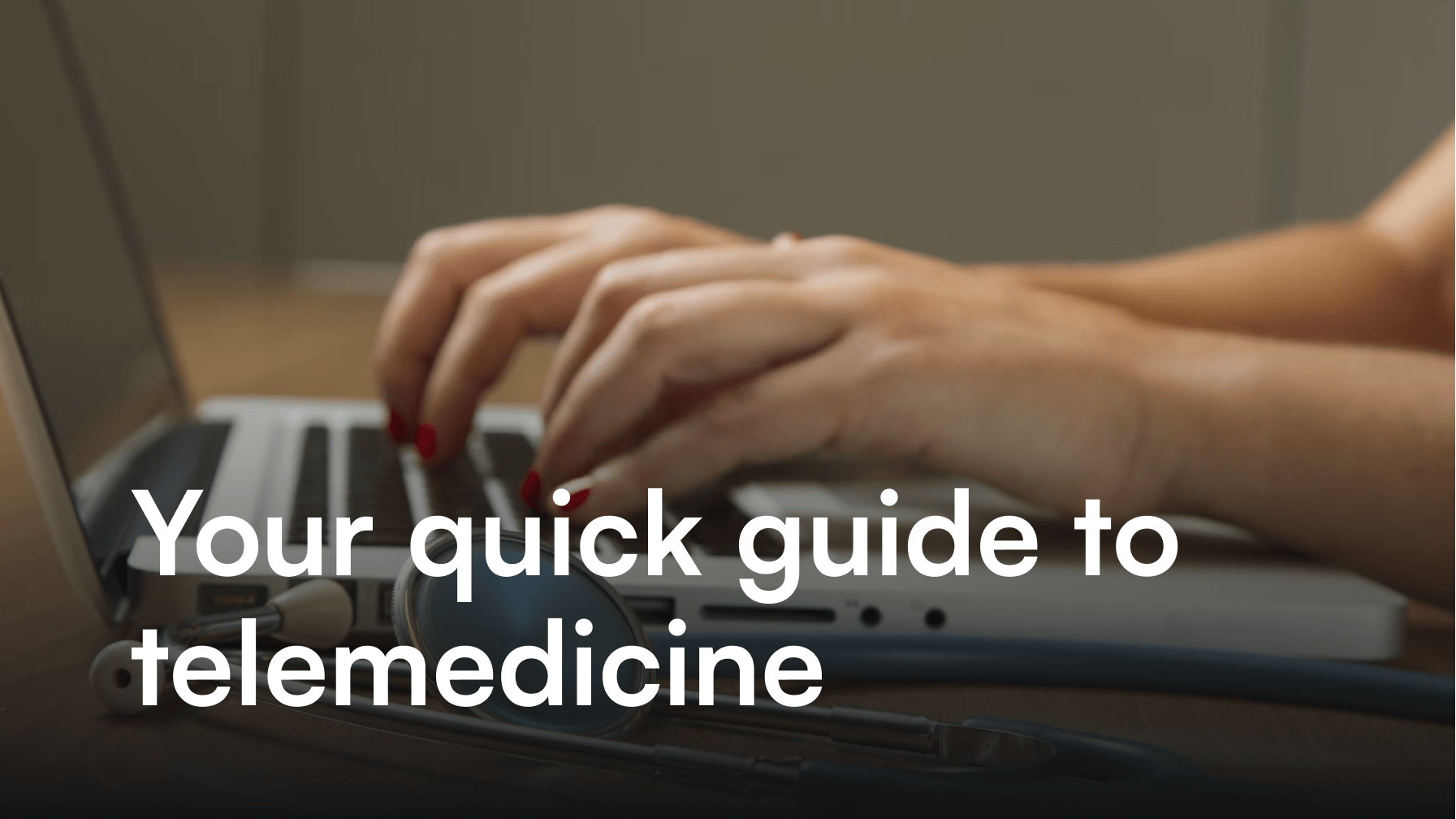 Since the outbreak of COVID-19, there has been a huge surge in telemedicine appointments, as our medical providers adjust the way they see their patients. The responsibility of our medical professionals to keep our communities safe, has meant that many non-critical consultations have been handled over the phone or via internet services. This trend, which many thought would be a temporary solution to help during the pandemic, is now being supported by governments and private insurance companies as a long-term solution to remote healthcare and an accepted part of the medical service. Let's take a look at how telemedicine is shaping the healthcare sector and some of the success stories along the way.
Table of contents
If 2020 has confirmed anything, it is that necessity is the mother of invention. According to the McKinsey COVID-19 Consumer Survey, only 11% of patients made use of telehealth services in 2019. However, in 2020 and as a direct result of the pandemic, 76% of patients are now willing to make use of telehealth services. With the uptake of telemed consultations, many patients have now become used to speaking to their GP remotely, and as people's habits change, new opportunities arise. This knock-on effect to the providers of telehealth solutions has resulted in increased investment and the ability to develop existing telemed apps further. It has also given new telehealth startups a somewhat easier path to market. On the flipside to this, companies which had poor telehealth solutions have found it difficult to scale up and deal with the increased demand on their digital products.
Telemed trends and statistics
Like software development in any sector, development of telemedicine solutions are a result of changing market conditions. In our recent ebook about how to build a telemedicine solution, we covered some of the trends which are driving growth in the telehealth business. We also analyzed the statistics that showcase the advantages of remote healthcare services. Here's an excerpt from it:
"(…) the growth can be dictated by one of the most critical factors – saving in all healthcare areas. Research from 2019 shows that telemedicine can cut costs from $19 to even $120 per patient visit. And if the emergency room visits were avoided with online consultations – the medical facility would save from $309 to $1500. With service that allowed people to schedule on-demand appointments for $49, they could save hundreds of dollars. It's an advantage for both sides."
Obviously, not all health issues can be diagnosed via telemed solutions, but some clinics have been able to see up to 70% of their patients via telemed software. This has been beneficial to doctors and patients alike. Of course, there is the obvious advantage of convenience – staying in your pyjamas, not getting stuck in traffic nor scrambling to find a parking space – but more significantly, it has limited community transmission of COVID-19, it has eased the anxiety of visiting the doctor's office for many patients with physical disabilities, and it has made many specialist services more widely available to those who may have not had the chance to seek such specialist care in the past.
Telemedicine is not an entirely new concept. Surveys from 2014 and 2015 have revealed, there has been significant interest in telemed services for a number of years. Specific market needs were identified and their influence in shaping digital telemed products was noticed. One such factor revealed that approximately 20% of Americans live in rural areas and have very limited access to basic healthcare let alone specialist care, highlighting the need for high-quality telemedicine solutions.
Both hardware and software are significantly impacting eHealth services. Anything from a smartphone to diagnostic equipment is being utilized in telemedicine. Telemed in previous years was limited to a phone call or video chat with your doctor. Nowadays, we have wearable devices, diagnostic equipment and HIPAA-compliant mobile apps that can monitor people's health, send reports to their physicians and even inform the hospital in the event of an emergency. The ability to monitor and communicate medical information in real time is a significant factor in the future of telemedicine.
On top of that, when you enhance these things with artificial intelligence, you get even more sophisticated tools which can assist medical professionals in ways that were not possible in the past. Data algorithms are actually becoming an integral part of medicine in general. They are used to analyze medical data more efficiently and accurately to provide better diagnoses, help researchers find new medications and vaccines, and predict illnesses by finding anomalies in cells.
When looking at all these trends in the telehealth industry, there is one thing that we can be certain of – telemedicine is here to stay. The COVID-19 pandemic has certainly fast-tracked the inevitable conclusion that telemedicine solutions are a necessary part of medical services worldwide. With such heavy demand, it has also shown that eHealth solutions must be high-quality, reliable, scalable and meet all the privacy regulations in order for them to be adopted long-term, meaning great opportunities for professional startups who truly want to have an impact in this market.
What are the benefits of telemedicine?
The advantages of telemedicine for both patients and medical providers are grabbing the attention of all parties involved in the medical sector. Let's have a look at why telemedicine is disrupting the medical sector.
Benefits of telemedicine for patients
1. Availability of specialists
More and more medical specialists from rheumatologists, endocrinologists, dermatologists to mental health experts and even dentists are offering online telemed consultations. Local medical clinics with no specialist care givers are partnering with specialists who have telmed services because their ultimate goal is to provide the best care for their patients. Telemedicine allows patients to connect with specialist care givers, direct from a computer in their local GPs office or the comfort of their own living room.
2. Improved access to care
Patients with disabilities and impairments often rely heavily on our medical professionals, but find traditional appointments to be challenging – both logistically and emotionally. Telemed solutions provide a way of reducing the anxiety levels associated with such visits. This improved access is also beneficial for the elderly, people in remote locations and even people who are behind bars.
3. Convenience
Traditionally, telemed was seen as a way for doctors to reach patients in isolated locations, but with medical clinics taking advantage of digital solutions, even patients in bustling cities can connect with their doctors via telemed software in the privacy and comfort of their own homes, avoiding the inconveniences of taking time off work, finding a babysitter, traffic jams, lack of parking spaces and waiting in waiting rooms.
4. Preventative care
In our busy lifestyles it is easy to neglect our health and only seek out medical advice only when we have major symptoms – which can sometimes be too late. The convenience associated with telemed software makes it possible for people to connect with healthcare professionals, dieticians, dentists, mental health experts and other services which we sometimes put off because of the 'inconvenience' to our lives. Technology now allows us to make an appointment with a GP, get an electronic referral to an expert with whom you can make an appointment during a free slot in your calendar, have a consultation, share medical records, make a plan to improve your long-term health and get advice and in some cases get prescriptions, all without leaving your home.
5. Reducing community transmission of infections
This is a very significant important factor for people with immune deficiencies or underlying conditions. In most cases, the waiting room of a GP clinic is full of sick people. If you weren't sick before you went in, there is a good chance you could be afterwards. Pre COVID-19 it didn't seem like such a big deal but in today's world and after our lessons in social distancing, use of disinfectant, gloves and face masks, using software to consult your GP is not only a good way to avoid unnecessary infections, it is a socially responsible thing to do when such consults can be done online without the possibility of spreading or catching an infection.
Benefits of telemedicine for doctors
1. Patient satisfaction
If you asked any doctor why they decided to become a doctor, the majority of responses would be that they wanted to help people. Providing high-quality and professional medical advice which has a positive impact on people's lives is always at the forefront of medical professionals. By removing the wasted time of travelling and waiting and adding the convenience of online appointment setting, payment handling, electronic prescriptions, referrals and doctor's certificates that top quality telemed solutions provide, the satisfaction level of the provider significantly increases.
2. Reduced chance of infection
Just like patients in a waiting room are susceptible to infections, doctors risk catching infections on a daily basis with some doctors seeing up to 40 sick patients per day. Telemed solutions allow them to significantly decrease their chance of getting sick by providing consultations online.
3. Less overheads
When medical providers adopt well-designed and developed digital telemedicine solutions to their practices, the software is able streamline processes and reduce some of the manual work required to run a medical clinic. Things like new patient registration, follow ups, and payments can all be handled by a dedicated patient mobile app and reducing the labour cost of a clinic. A web-based doctor-facing app can collect information from the patient prior to the consultation meaning more efficient use of time. These types of improvements may also mean less rental space is required for a medical clinic.
4. Increased revenue
In order to run a successful medical clinic and continue to provide high-quality medical care, it is essential to have a constant stream of happy patients. When applied properly, telemed services allow doctors to see patients from remote areas, add more services by partnering with doctors in specialized fields, and see more patients by making better use of consultation times, all of which are ways of increasing the revenue of a medical clinic.
5. Reduced patient no-shows
Although no-shows have an impact on the revenue of a medical clinic, this also creates many other negative consequences. Obviously, less revenue results in less doctors, which significantly affects the quality of patient care. Statistics would suggest the majority of no-shows are from patients with follow-up appointments. The patient weighs up the inconvenience of going to see the doctor against how good they are feeling after successful treatment. Patients who don't show up to their appointments are taking away chances of other sick patients to receive help. In some cases, the adoption of telemedicine services has decreased no-shows by up to 50%.
How to overcome challenges in the telemedicine industry
There are always two sides to every story and telemedicine is no different. Whilst there are significant upsides to adopting comprehensive telemed solutions, there are some downsides too which we shouldn't ignore.
Some downsides to telemedicine
1. Rapid change
Telemedicine is a relatively new concept especially the vast growth over the last couple of years. This has resulted in rapid changes and adjustments in the way medical professionals provide care and how patients receive care. These changes need to be supported by changes in the traditional system – legal issues, medical standards, billing practices, government & insurance reimbursement policies and technology limitations, just to name a few. All of which takes time.
2. Slow uptake
Most people do not like change. The rise in telemedicine from 2017 has been on the up year-on-year, but in 2020, the onset of COVID-19 forced people to adopt telemedicine very quickly as a 'new normal'. Although the statistics have shown a change in people's willingness to make use of telemedicine services, it still remains to be seen how significant the change will be post-COVID-19. This is true for both patients and doctors.
3. Increased investment in IT
While large medical health providers may have their own infrastructure and IT department, by turning to digital telehealth products this can sometimes increase the demand on IT specialists to ensure the technology is running smoothly, monitor bandwidth requirements and fix any tech issues that arise on a day-to-day basis. Smaller clinics will have to calculate the ROI if non cloud-based solutions are adopted and IT specialists are needed to monitor systems. Training costs, contractors versus in-house experts, and updating hardware and software are all factors to be considered when moving towards a more tech-based medical solution.
4. Lack of personal touch
While we see the efficiency and convenience of handling many kinds of medical consultations with telemedicine, there are still many things which require a face-to-face appointment. There are just some things you cannot do without touching the patient – checking lymph nodes, diagnosing pulmonary conditions and examining the size of the liver to understand if the patient should go directly to the ER or just get some bed rest.
Telemedicine success stories
We have worked with large, well-known companies in the medical sector as well as a number of promising telehealth startups to develop world-class, scalable digital products which are positioning themselves as market leaders in the eHealth landscape. We interviewed many of those companies in our latest eBook – The Future of eHealth. Here a few projects we have consulted on and developed:
Supracare – a management system for long term care facilities
Supracare is a globally available SaaS product which is a comprehensive work management platform dedicated to long term health care facilities. The complex algorithms make it possible for managers to intuitively manage individual care plans of patients and assign duties to the rostered care providers ensuring all tasks are done efficiently to provide the best care for patients in large facilities. There is a web-based admin panel for managers to analyze data in the decision-making processes, while care staff use strategically located tablets and swipe cards to carry out their duties. The success of Supracare has seen rollouts in care facilities in both Europe and Australia, with representatives of Warsaw city looking to implement it across multiple locations across the capital city of Poland.
HomeDoctor – an uber-type app to book a doctor visit
Another success story in this sector is HomeDoctor. After receiving a €3.7 million round of Series A funding in 2020, and pivoting their business growth strategy into other European markets, HomeDoctor has become a Polish startup success story. Prior to starting the development in 2017 of their Uber-like software for doctors and patients, HomeDoctor identified a need in the market to make the process of arranging home visits by doctors quick and easy. The separate doctor and patient apps allow doctors to arrive at the patient's home and begin the consultation within 60 minutes of the patient booking their doctor.
The quality of the software and efficiency of the service HomeDoctor provides was a key reason for large insurance companies to partner with HomeDoctor and use the service to provide doctors for their own clients. Home Doctor has now expanded across Poland and is available in 14 cities. Here is an excerpt from an interview with the Founder of HomeDoctor which can be found in our ebook, describing their mission, which has been the driving force behind their success in the telehealth sector:
Our ultimate goal is to become a universal platform that solves widespread health problems. We want to offer medical products and services that are fast, cheap and remote. In modern healthcare, reaction time is essential and patients need quick contact with their doctor in case of emergency. We are the first company in Poland that uses geolocation to connect them together.
Mindleap – an app for psychedelic integration and mental health
MindLeap is a mental health platform and data tracking app for psychedelic integration. It was released in Q4 of 2020 and available for iOS and Android users. In a time where we are more aware and open about our struggles with mental health, this Canadian startup provides a telemedicine platform for patients to connect with trained specialists to manage treatments in order to bring about sustained, meaningful life changes to its patients. It also empowers them to form new supporting habits. The company was acquired by NewLeaf, which has secured future growth and development opportunities.
Sidly – medical measurements with the use of a wristband
We have also worked with Sidly – a manufacturer of e-health wearables. The story behind this product is simple. Sidly's founder had a sick grandma and was not able to monitor her health in person on a daily basis. To overcome this problem, she designed a wristband that monitors basic parameters and allows the patient to call for help in the event of an emergency. Since its release, more than 5000 people across Poland use Sidly's products and the company has been able to pivot and leverage its original business strategy to operate in B2C, B2B and B2G models.
Conclusion
The coronavirus pandemic has certainly forced us to accept the reality that telemedicine has an important role to play in the medical sector as a whole. With a far greater acceptance of telemed solutions from both medical providers and patients alike, it has certainly helped companies in the eHealth sphere to gain traction very quickly. With the likelihood of this upward trend continuing for the foreseeable future, the demand for high-quality, scalable products which can be adopted by existing healthcare businesses will only get bigger.
With many years experience developing digital healthcare solutions for companies all over the world, we enjoy working with anyone looking to make a difference in this sector – large enterprises, telehealth startups or investors in healthcare. If you would like to speak to one of our digital healthcare consultants about your project or concept, we would love to speak to you. Book your discovery call here. itCraft is an IT partner you can trust – we provide experienced, agile teams delivering world-class digital products.
---
---