13 Best Healthcare Solutions in NYC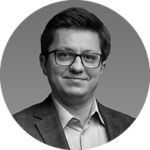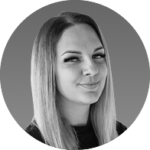 Healthcare is quite an interesting topic in the US. It's one of the largest industries in the country, and at the same time, it's the most expensive service you can access. It makes it controversial since access to medical help and attention is what every citizen requires. We won't discuss the pros and cons of public and private systems, but we want to use this article to appreciate creative, innovative healthcare solutions based in New York City.
Like in many countries, the population of the United States is aging. It is predicted that by 2040, more than 20% of the residents will be above 85 years old. With the COVID-19 pandemic that is still ongoing, providing high-quality healthcare solutions is a must. Thankfully, NYC companies have an excellent technical background and a possibility to hire talents with needed expertise. Let's see what this market has to offer.
13 Top Healthcare Solutions in NYC
Healthcare companies revolutionize not only their own niche but also related sectors like finances, insurance, software development, data analysis and more. Why? Because they offer innovative solutions that grab the investors' attention and provide fixes to people's everyday problems. Their ideas are a relief to an overwhelmed system. Moreover, they provide accessible, low-cost healthcare to people that require health-related services but cannot use public healthcare for various reasons.
Zocdoc is one of the most famous NYC-based unicorns (companies worth more than $1 billion). It's a platform that connects patients with doctors. Every person that needs medical attention can browse specialists and see their calendars to schedule an appointment with one of them. No waiting in lines and filling out forms. The portal also includes a review module to make sure every patient picks a doctor suitable for their needs and expectations.
This company decided to be patient-oriented, and it's working splendidly. Reminders about appointments and regular check-ups are a great addition to the service. Zocdoc's overall goal is to provide a perfect healthcare experience. They fix a significant problem, and that's the value they offer to their users.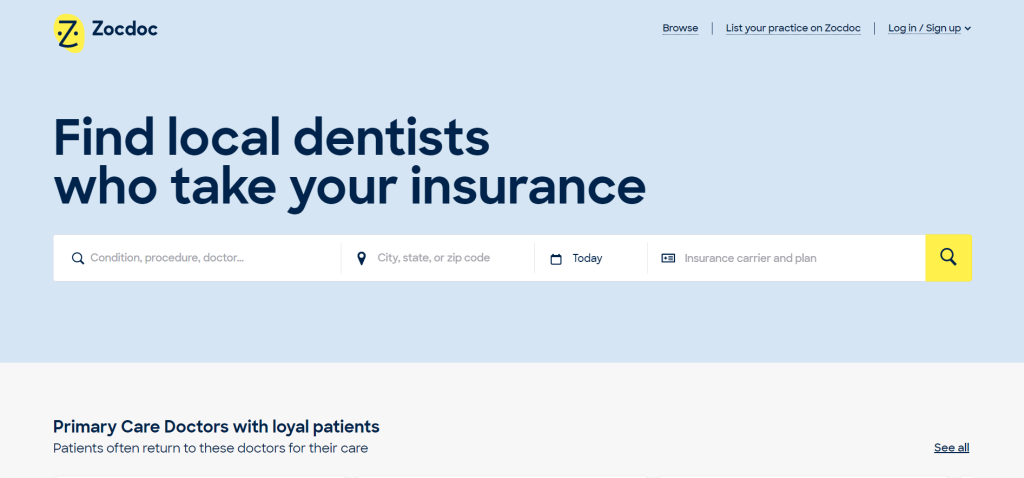 An innovative insurance company with flexible plans, transparent patients and free-of-charge telemedicine features. It's a modern response to a healthcare system in the US that comes with many drawbacks. Oscar's offer is dedicated to individuals and enterprises, making it a universal solution that can compete with other companies in its niche.
The goal of revolutionizing the health system in the States is supported by data analysis that is utilized to provide the best possible services at Oscar. They focus on technology and design to satisfy patients and providers that use their platform. Access and affordability are the central values promoted by the company.

Psychology-based, proven methods of changing habits were implemented into Noom's digital product to help people get healthier and lose weight for good. It's a coaching platform on your smartphone. The company strongly underlines its mission and vision – to use technology and innovation to improve their users' lives.
Noom apps include a weight tracker, a food and water diary, a step-counting feature, lessons based on psychology, mood dairy and more. These are comprehensive tools to introduce permanent behavior changes. It also provides several services for entrepreneurs associated with healthcare that want their patients to care for their wellbeing.

TrialSpark supports clinical trial processes by providing medical specialists and researchers with dedicated software. Every cure testing requires funds and patients that are willing to try new therapies and treatments. With TrialSpark, modern solutions can be implemented faster to help people with various conditions.
The automatization of the trial helps to reduce costs, which is usually the biggest issue when developing novel medicines. TrialSpark also invests in drugs that need money to be tested and released to the market. They are a complete platform for companies that want to change the world but suffer from a lack of resources.

Flatiron Health is a company with a sad story behind it. The founders watched their loved ones fight cancer and had an idea for a company that would accelerate oncological research and patient care. They decided that in the world of advanced technology, it can just be done better.
Flatiron is currently responsible for providing software solutions dedicated to cancer centers, analytical tools for this medical sector and a patient platform. They successfully offer several cloud-based products in the SaaS model to boost the oncological sector. The company is considered a technological leader in healthcare.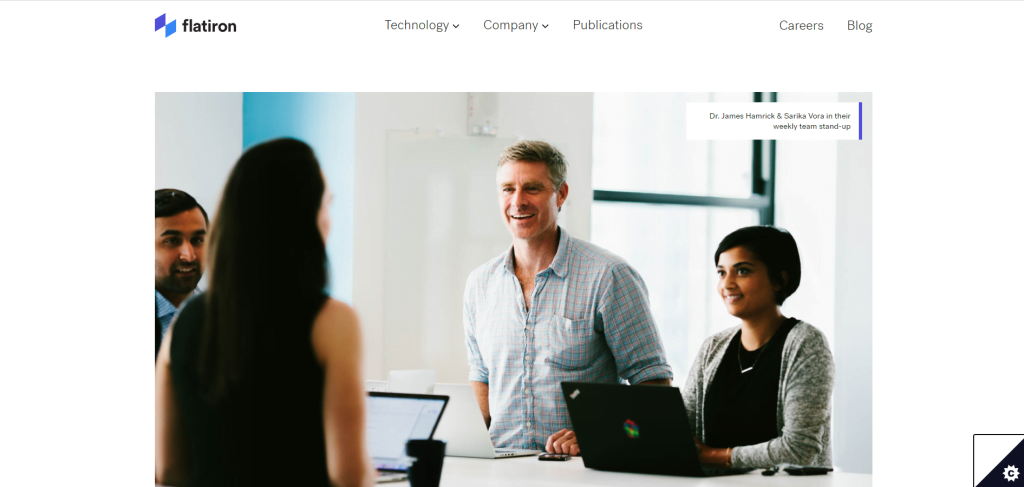 Imagine you can access hundreds of fitness classes (including online), SPAs and beauty salons with just one membership. That's precisely what ClassPass provides. The company cares about their users' wellbeing but also finances, so they offer a digital product that significantly reduces the costs of accessing multiple places by one person.
With a straightforward process of booking activities within the app and plans starting from $9 per month, ClassPass is a great tool for motivation keeping. It supports users that want to be consistent in their regimen and form positive habits. Health is not only about visiting doctors but also about people's daily choices. This service helps them make the good ones.

Galileo is a comprehensive healthcare app. It gives customers access to a team of specialists, whether they have a minor problem or a chronic disease. The company provides support 24/7, which is crucial for monitoring patients' conditions and solving emergencies.
Thanks to the remote, online nature of the product, patients get the convenience and comfort of getting medical attention whenever they are. Asking questions, renewing prescriptions, managing symptoms – these are the main features to find in the Galileo app. It's a quintessence of personalized healthcare.
Another convenient platform, but this time it's dedicated to mental health. Talkspace is an online therapy service that provides access to counselors after filling up a short questionnaire. It's a tool that will be highly appreciated by people who cannot afford regular face-to-face therapy or have difficulties accessing it due to mobility issues or other problems.
The app offers various types of therapies for individuals, couples and teenagers. It also handles medicine management for people with psychiatric conditions. Its confidentiality and flexibility are highly appreciated by thousands of patients that use the app daily.

Quartet is another mental health app, but with a slightly different approach. Their mission is to address their users' hidden or not yet recognized problems to prevent escalation that can lead to physical sicknesses. The company's holistic approach led to developing a digital system that supports patients and connects them with specialists to provide the best, personalized care.
The company's mission was to create an all-in-one solution that would address several issues, like finding appropriate care with their current insurance plan and getting care no matter what concerns they have at the moment. Medical providers, insurance companies and other businesses related to healthcare can also sign up at Quartet and offer their services. It's a network of patients and specialists with the goal of helping people get the wellbeing they deserve.

Cureatr offers medical data management, where physicians can easily prevent re-admits and hospitalizations. The system shows when patients transition between specialists to make sure that documentation is in place, no matter where they go. It helps with medication treatments by letting doctors control them and change them to ensure successful therapies.
Thanks to Cureatr, both parties receive benefits. Patients get better overall healthcare services, and doctors can not only take care of people but also reduce costs, errors and risks. Constant improvements and monitoring mean that patients have to visit hospitals less often, which also helps them save money and is less stressful.

A company with a plethora of services dedicated to all parties included in the healthcare system – patients, doctors, providers and hospitals. HRS focuses on telemedicine and providing medical support to prevent people from ER visits and other risks. Aside from the platform they offer, Health Recovery Solutions also has monitoring equipment they sell to clients that require professional help. Thanks to this approach, people can monitor their wellbeing in detail from their own homes.
HRS is an example of a business that expanded into a complete set of products and services dedicated to patients who want to take care of themselves and access the best specialists out there. They have more than 300 thousand clients and collaborate with over 250 healthcare-related parties.

With Zeel, the users can book massages and other wellness services within minutes. These are home appointments, which means they are convenient – the receivers don't have to go anywhere. Instead, they get taken care of in the comfort of their homes. Zeel team puts a lot of effort into the verification and licensing of their specialists to make sure the whole process is safe.
Zeel is available 24/7 and offers massages that are available right away – up to an hour from booking. They provide services for individuals and companies, including healthcare plans. Whether a client needs relaxation or medical treatment, they will always receive exactly what they need.

Phreesia is a company that automates processes for healthcare providers. Goal? To offer the highest quality of patient experience and optimize operations. Their products include a mobile app and separate equipment responsible for various services like booking appointments, registration, surveys, payments, assessing health risks and more.
The solutions proposed by Phreesia are great for understaffed organizations, and they proved themselves when the COVID-19 pandemic started. Automation is a remarkable way to not only improve processes and speed them up but also to reduce costs and support medical employees that always have a lot on their plates.

To sum it up
New York seems to be a perfect market for healthcare startups. A tech-savvy crowd, money for investments and demanding locals that want and need comprehensive healthcare – it all makes an environment for innovation and growth in that sector. The companies we've mentioned above are only some of many businesses that are conquering NYC and the States at the moment. They get millions of funds and are quickly recognized by their target audiences. With the swiftly evolving world where healthcare has become one of the main issues we discuss on a daily basis, there's a huge demand for solutions that fix problems, improve accessibility and reduce costs of medical help and attention.
If you are a company from the New York City area or any other place in the USA, you can join these pioneers and create digital products that will change people's lives. However, you don't need to hire software developers from your location. You don't need an internal IT team at all. Instead, you can outsource to a provider in Europe, like itCraft. That will help you reduce costs and still get a quality solution adjusted to your requirements. Check out our article about outsourcing to learn more: What Is Software Outsourcing and How Much Does it Cost?
Do you already have an idea for an app or any other product? Let us know about it. Our team of specialists is ready to help you. We provide all required services – from consultations and discovery to design, development, testing and maintenance. With itCraft, you will become an industry leader and solve problems by giving your customers the value they are looking for. Contact us, and let's collaborate! Together we can build a unique healthcare solution.
Let's talk about your project!
Read Also
Top 14 Flutter App Development Companies
Staff augmentation – a new way of outsourcing or just a new word for it?
What is a mobile app?
Why is machine learning a growing trend?
What is a cloud application?
How much does it cost to make a booking type app?
19 Apps built with Flutter Framework
How mobile applications are fueling digital transformation

---
---