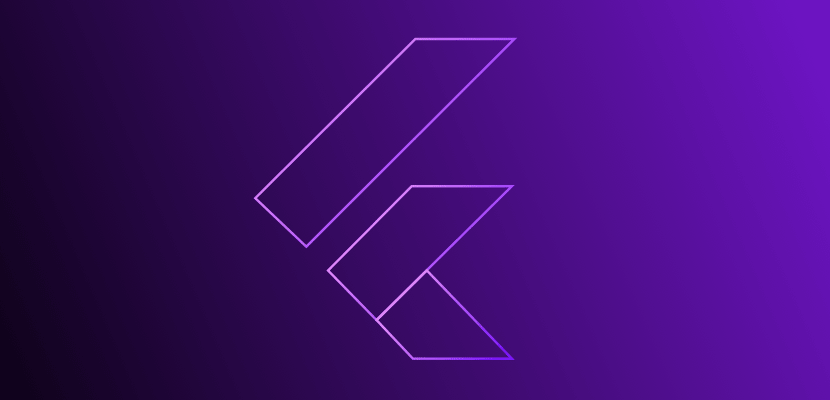 19 Apps built with Flutter Framework
The popularity of cross-platform applications is constantly growing. In recent years there has been a lot of buzz around React Native and Flutter. Apps created with mentioned technologies are discussed often, too. For most developers, they are still a bit "exotic". That's why, after writing our article about React Native apps, we decided to take a closer look at mobile apps created in Flutter.
Table of contents
What is Flutter?
Flutter is a cross-platform framework that uses just one code to create apps for different devices. Applications that are programmed in Dart language act almost identically on both mobile operating systems (Android & iOS) and they have similar efficiency to their native solutions. Moreover, apps made with Flutter are indeed native.
What is Dart?
Dart is an open-source, object-oriented programming language created by Google. It is used in Flutter because it can compile both in AOT and JIT.
AOT compilation (ahead-of-time)
For when you have finished development and the product is ready for release. It helps fast startup and better execution of the app.
JIT compilation (just-in-time)
For when you want to compile while developing the app to enable hot reloads.
Google products – Stadia, Google Ads, Google Assistant
Google Stadia is a streaming platform for gamers. This service is available on mobile devices, both Android and iOS. On November 18th, 2019, UI Engineering Lead confirmed that the Stadia app was built using the Flutter SDK. The Stadia team decided to use this technology during the prototyping stage of the project.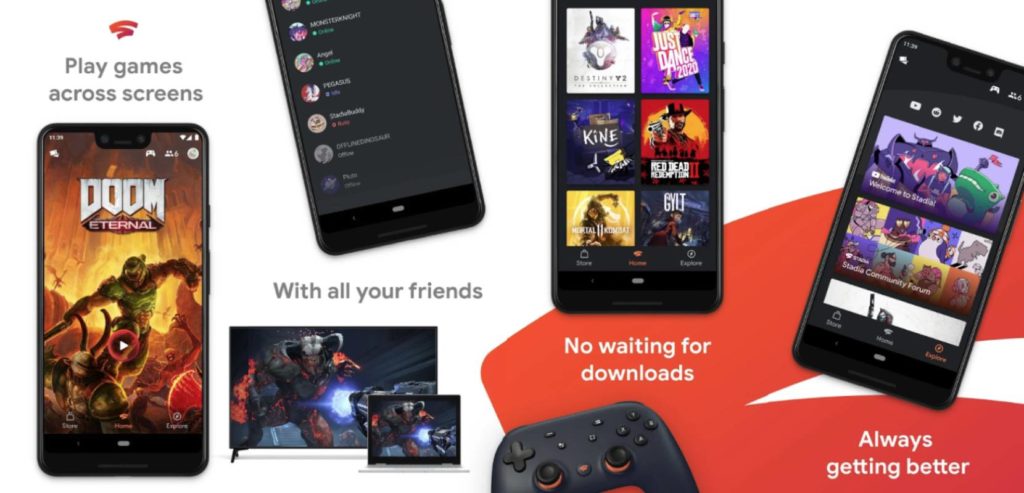 A while ago Flutter received support to allow coding apps for other platforms – like web and desktop. But Stadia developers acknowledged that for the implementation time of Stadia only mobile apps are using Flutter. Nonetheless, this is proof for devs from all around the world, that they should give this framework a chance. Not only did Google create it but they also use it in their products.
Flutter is also used in the mobile app for Google Ads management. Unlike the previous application, the new one offers better insight, campaign management alerts and editing current campaigns. It also allows Google experts to be contacted through it.
Flutter also helps power an ever-growing number of Google Assistant apps.
Reflectly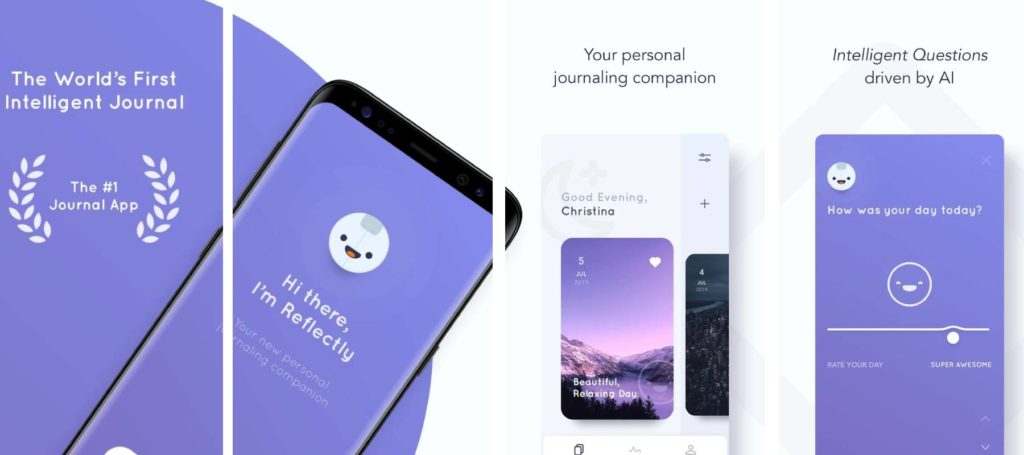 Reflectly is an example of an app that was created in React Native at the beginning. The team programmed it for iOS using this technology. When they decided to introduce the Android app – a problem occurred. Because of the huge popularity of the app, in 2018 they decided to re-write it completely. They chose Flutter which was perfect for this purpose. In 2 months, they rewrote their app and made it available for both Android and iOS. The new version was shared in May 2018.
Using Firebase Analytics and Sentry we meticulously monitored the release for any unforeseen issues as it was being deployed to new and old users. Despite Flutter's beta label, we did not, and have not, seen any major issues using Flutter in production across hundreds of thousands of users, running on a multitude of different iOS and Android devices. ~ says Daniel Vestergaard, Co-founder & CTO at Reflectly.
Alibaba Group used Flutter in Xianyu app
The development team from Xianyu (闲鱼), which is the second biggest retail platform of Alibaba Group, created an app using Flutter. It was downloaded more than 50 million times and has over 10 million active users every day. Choosing Flutter helped to save time because with a single codebase they could easily create and maintain the app.
Alibaba already had a pre-made app. That's why their work began with implementing Flutter features step by step, adding more functionalities based on that framework to it. You can read more about Flutter and how it's used in the Alibaba Group on their blog.
Groupon
Groupon is another example of a company that used a premade application. It had two apps – customer-facing and merchant-facing. The first has now more than 50 million downloads. The second one was much smaller, downloaded over 500 thousand times, that's why it wasn't so risky to implement new technology into it.
Groupon decided to integrate Flutter with an existing solution instead of re-writing the app from scratch.
Hamilton Musical Flutter App
GoPosse had a quest to develop a mobile app for Hamilton Musical. It was supposed to work on Android as well as on iOS. The team picked the Flutter framework because according to them it was faster and more fun to work with.
Flutter made it possible to deliver more and at a higher level of quality. If we had developed two independent fully native apps, we never would have shipped the feature set we had at launch. The ability to do more continues to be a major benefit as we grow and add features to the app on a weekly basis. ~ they stated in a blog post on the Posse Medium account.
inKino
inKino is a multiplatform Dart project with code sharing between Flutter and the web. This app allows its users to browse movies and showtimes at Finnkino cinemas. 40% of the app's code is shared between Flutter and the web. Android and iOS applications are developed with a single Flutter codebase. The PWA (Progressive Web App) was designed using AngularDart.
Cryptomaniac Pro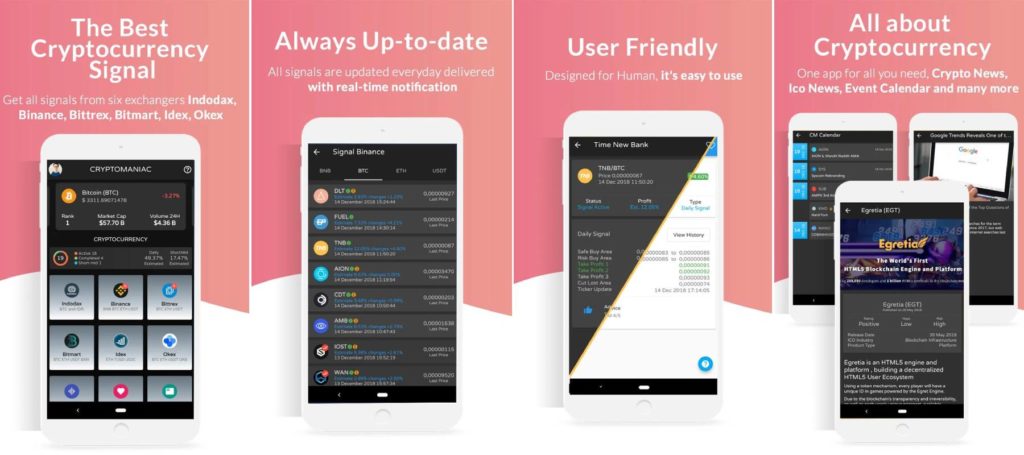 This finance app provides clients with detailed information about cryptocurrency signals, news and wallet history. Within the app, we have access to data of more than 1600 cryptocurrencies. Developers who created this application claim, that if it wasn't for Flutter they wouldn't be able to deliver it in 2 months. They own 4 apps that are available on the Google store. All of them are created in Flutter and they are still working on other ones that will be coded using this framework as well.
Other apps developed based on Flutter
Furthermore, there are a lot of different applications that were created based on the Flutter framework. We present them below.
Flydirekt
This app makes it possible to find direct flights around the world. It also displays weather forecasts in a specific place, as well as load estimations without delay. Thanks to this application it's easy to pick the best flight option keeping in mind routes, weather conditions and seat availability in the plane.
Birch Finance
A financial app that helps to manage credit cards. It analyses the expenses and presents which card was used to make a specific purchase. It also recommends which cards are suitable for our shopping habits, for example by showcasing offered discounts and cashback options.
Coach Yourself Meditation App
This app offers guided meditation created by Ramin Raygan especially for its users. The goal is to strengthen the heart, body and soul. After picking a theme, the user can start their meditation session with custom options that play different sounds in the background. The app tracks progress and displays simple statistics. This way it helps the users to introduce meditation into their daily routines.
Hookle Social Media Managing App
Hookle is an app for managing social media profiles from one place. Creating, scheduling and publishing content is easy with this app. It monitors the effectiveness of created posts. Hookle is free up to 3 social media accounts and it integrates with Facebook, Twitter, LinkedIn and Google My Business.
Toughest
Using this app can help you to prepare yourself for a job interview. It also includes brain exercises. Questions and answers, sorted in different categories, can be useful when it comes to getting ready for the conversation with a potential employer. The creators claim that using this app can make yourself prepared for 90% of the most common recruitment questions.
Platypus Crypto
Free app for cryptocurrency resources tracking. Platypus Crypto includes real-time weekly charts, current prices and market caps, and also the trade percentage. Thanks to customization it allows us to delete certain charts and to use dark mode in it.
Weight Tracker
A simple application dedicated to people who want to lose or keep current weight. Tracking progress and goal motivation are some of the functionalities available.
Beer Me Up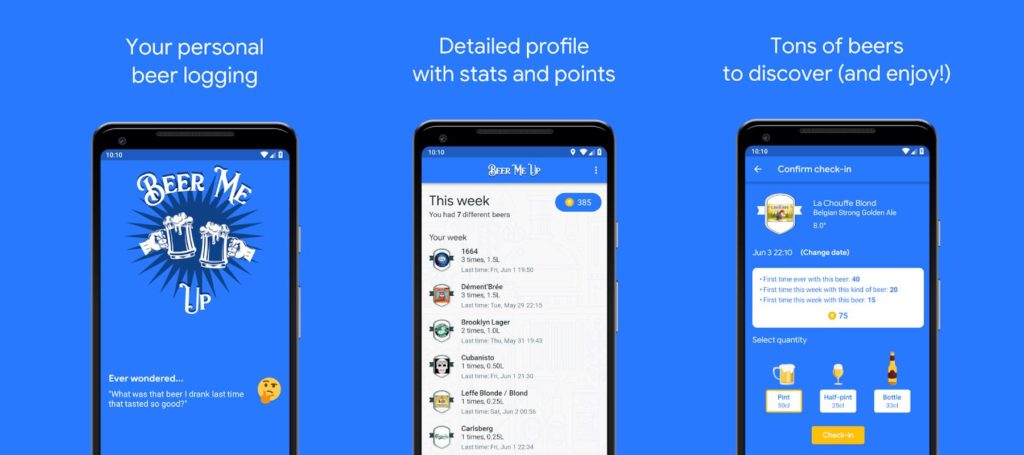 This app's purpose is to keep a record of all the beers we have had, so we never forget what kind of beer we have drunk. We get points for each beer we add to our list. The profile we create within the app provides us with the archive of consumed beers (so we don't have to wonder what kind of beer we want to drink this time) and displays all the points we have.
SpaceX Go
All the information about SpaceX is available in this app. Thanks to it we can access a detailed list of all previous and upcoming rocket launches. Apart from that, we can look through the catalog of all vehicles and find out more about rockets, capsules and ships created by SpaceX over the years.
This app has a ship locator that allows the user to check the position, speed and status of the active spaceships used by SpaceX. Also, the Tesla locator is available and it displays orbit, speed and distance of the Elon Musk's Tesla.
KlasterMe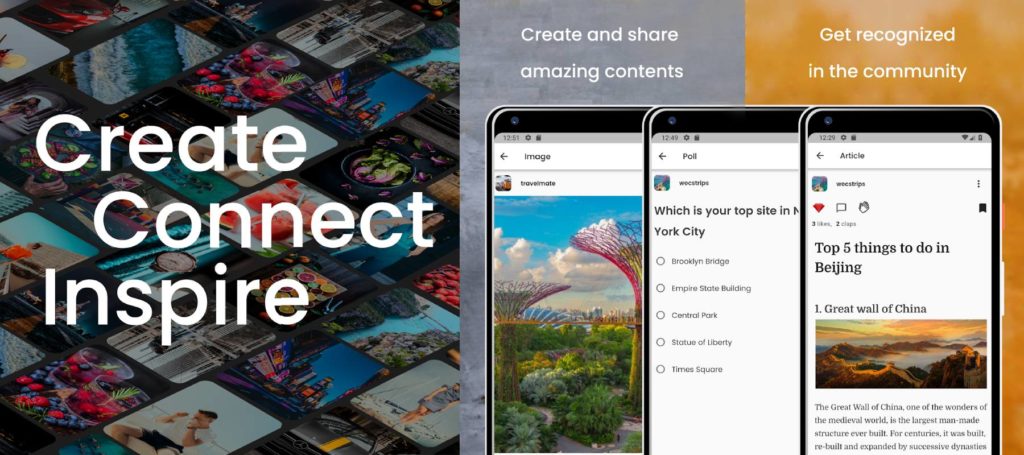 With this app, creating, sharing and browsing for many different types of online content is easy. It has images, articles and much more, and it is available on Android and iOS.
You
A very simple application for personal data management. Thanks to You we can download all the information about us kept by Google, Facebook, Instagram and Twitter.
HuYu
This app rewards its users for sharing their shopping bills with it. All you need to do is scan your receipt and then evaluate them in a survey. The data is anonymous and it is used for market research. For all those actions we gain points that are then exchanged for vouchers and gift cards. With the Flutter framework, the app was able to be developed within 4 months.
To sum it up
Even though Flutter is still a new framework, there's plenty of applications that use it. You can find a detailed list here. The base consists of more than 1200 apps, and not all of them are listed. Presented examples are proof that Flutter is used by small projects, startups and also big brands that have successfully introduced it into their mobile app development.
If you are wondering how Flutter could be a suitable solution for your idea, we recommend reading other articles from our blog about this topic. We suggest checking out Flutter review which is a first assessment done by one of our developers using this technology or Flutter vs React Native where we compare two leading technologies in cross-platform development.
And if you need an estimation of your project or you want to consult technological proposals, contact us. We'll gladly help!
Read more about cross-platform app development
Flutter apps – starting work with the new Google cross-platform framework
11 top brands apps built with React Native