Telemedicine services from the perspective of a patient and IT specialist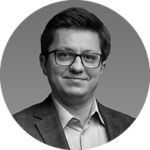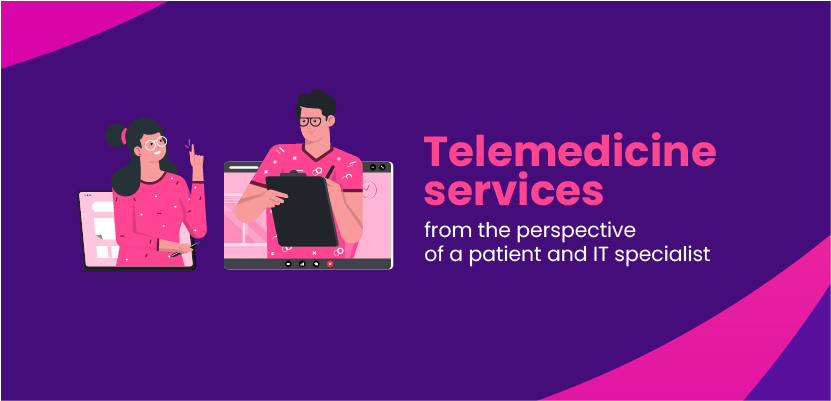 I have been using private medical care from one of the three industry leaders for several years now. This has given me access to various specialists and a number of different laboratory tests as part of a paid subscription.
I remember buying this kind of service because it was advertised as an exceptional offer. I was curious as to how they put it into practice. In this article, I share my thoughts on using this type of solution and propose improvements that would make the offer even better suited to customers' needs.
Table of contents
Foreword
At itCraft, we have had the opportunity to work on many telemedicine products. As a consultant in this field, I have advised companies on various approaches to create and manage healthcare platforms. We have designed mobile and web applications, as well as internal systems for facilities looking to offer their clients a high quality service regardless of their location and capabilities.
Because of this, I am always paying attention to doctor-patient interactions and problem-solving, even when I go to the doctor for my own personal reasons.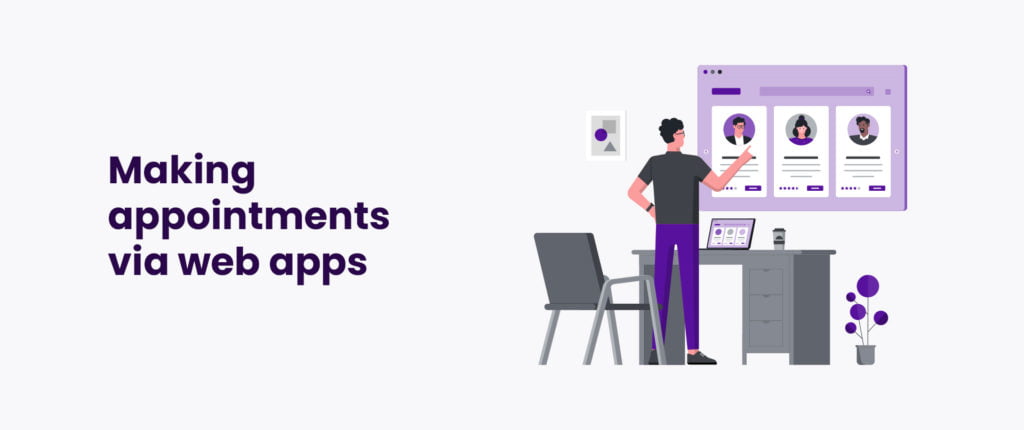 Making appointments via web apps
For the last 3 years, I have been struggling with paroxysmal pain in my joints. Back then, visiting the doctor was a routine event because hardly anyone had heard of telemedicine in Poland, but I was able to use a web platform to book appointments.
This is quite a convenient option, but the availability of good orthopedic surgeons was very limited. The system did not let me arrange a series of visits at the same time. As a result, after an appointment, despite my willingness to continue the treatment with that particular doctor, it was almost impossible to find an available slot in the near future. The next available appointment was months away.
So what does the patient do in such a situation? Many times, patients look for the quickest available slot which is generally with a different doctor. With appointments generally lasting 15 minutes, it is not enough time to thoroughly read through existing medical records, go deeper into the issue, examine the patient, explain the problem and prepare new treatments and prescriptions.
My recommendation
The first consultation with a new doctor (who doesn't know the patient) should be a back-to-back appointment lasting at least 30 minutes. This is necessary to get to know the patient and provide them with a diagnosis appropriate to their health conditions.
The patient who has decided to continue the treatment with a given doctor should have the priority to book appointments with the selected specialist. By doing this it allows the patient to save time, continue treatment with the same doctor and the medical service provider can optimize the speed and cost of diagnostics.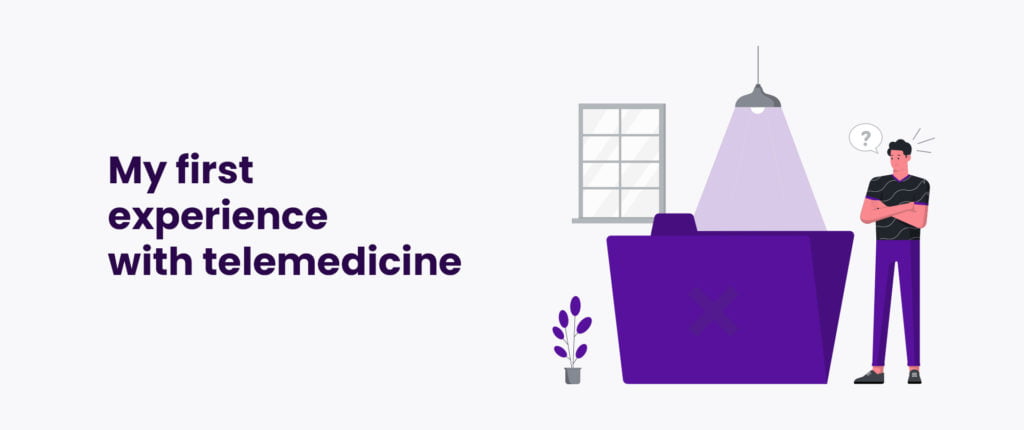 My first experience with telemedicine
In 2020 and continuing into 2021, I have started using telemedicine products much more often. The leading providers mostly offer these options:
Chat consultation
Phone consultation
Video consultation
Again, there were problems with the short duration of appointment and the inability to book more than one visit simultaneously. The next available date can only be selected after the consultation ends and the calendar is usually full for the next few weeks or even months.
Another issue can be connection problems. Despite several attempts to hold a video conversation during my appointment, the doctor suggested we talk on the phone. This was due to the fact that we had trouble with the video and audio quality. Basically, we couldn't hear or see each other.
My recommendation
Telemedicine systems should work efficiently. Not just taking into consideration my case where the technology let us down, very often it's the patient's device that is the problem.
A solution to that problem, which I have recommended in other telemed developments in the past is the ability to switch between the mobile and web applications during the appointment. Unfortunately, in my case, it was not possible.
As for the unavailability of dates and short consultation times, I have already provided a solution to that in the previous point.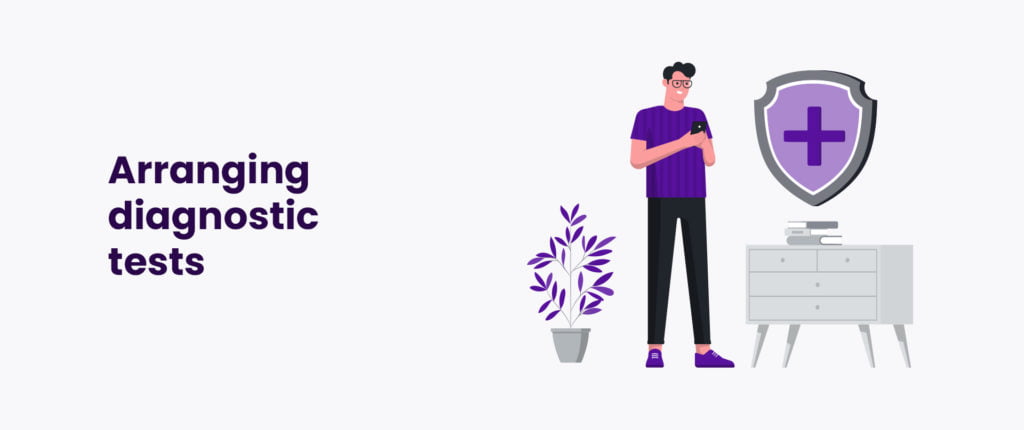 Arranging diagnostic tests
After one of my appointments, the doctor sent me to do some laboratory tests. To my surprise, in order to arrange the examination date, I wasn't able to use the same app. I had to register by calling a consultant who was responsible for finding an available slot for me. I suspect that not every provider offers such a solution, but it was a little bit confusing, nonetheless.
In the mobile application I used, you can check in to confirm your presence before your appointment, so you don't have to wait in line at the reception desk. Unfortunately, this option does not work for the queue to the examination room. You get a message to report to the reception.
My recommendation
The possibility of booking appointments to do laboratory tests recommended by a doctor via mobile or web app is a must. This should work in a similar way to registering an appointment with the doctor. Appointment confirmation and letting the doctor know you are there should also be done through the application, without involving the reception. Such a simple solution is possible using technology and would save a lot of time for all parties, not to mention the convenience for the patient.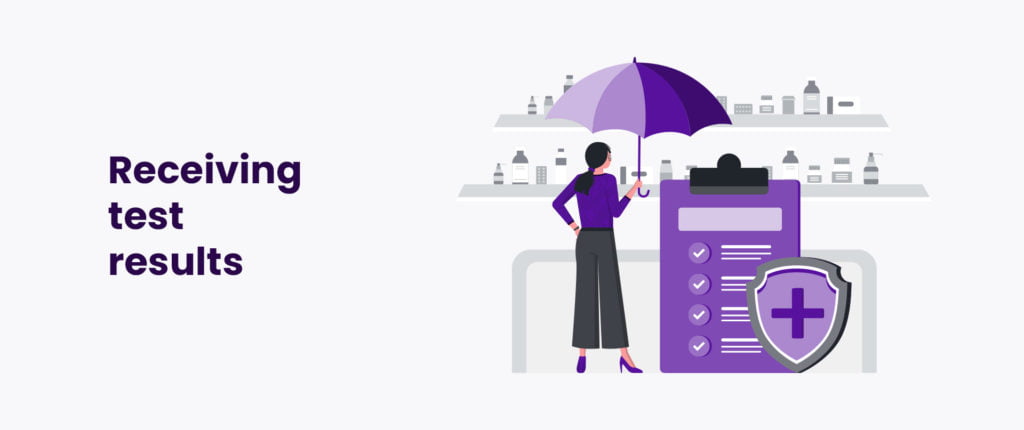 Receiving test results
That's not the end of the story. Laboratory test results were available in downloadable PDF form. Bravo! I didn't have to call anyone or go anywhere to get them for analysis.
Due to the results, I decided to make an appointment with the doctor as soon as possible. Unfortunately, there was again a problem with available dates in the app I was using.
At this point, I decided to use the DocPlanner portal to book an appointment. A pleasant experience here – there were several rheumatologists with excellent references available. It was 6:00 pm. The consultation started at 6:10 pm.
My recommendation
As for the test results, it would be more convenient with a simple preview module, without having to download files and open them outside the app. Additionally, the patient should be given access to all medical records and a possibility to download them with just one click. Each file should be named adequately, so the patient knows what it is. By doing this, the results could be delivered to doctors who had not previously been in contact with the patient. It would definitely improve the User Experience.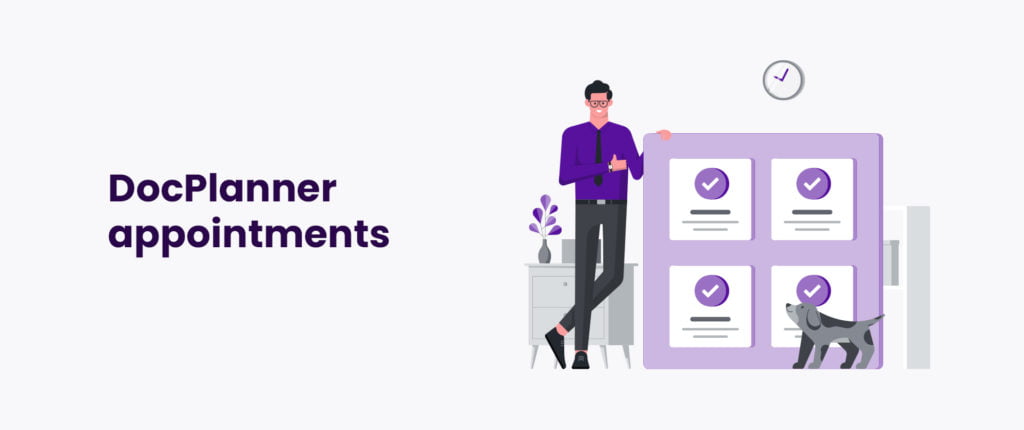 DocPlanner appointments
My appointment lasted for 40 minutes. In my opinion, it was a reasonable time to comfortably assess the situation, review my tests, conduct the consult and provide me with a treatment plan.
Another advantage is the non-problematic payment with a credit card connected to Google Pay. On the technical side, the transaction was processed by Stripe, which is a very good payment processor used all over the world.
I received a link to the video consultation by email as well as a text message. Before connecting, the app checked my bandwidth and my camera and microphone quality, which, from a technical point of view, was an excellent touch. I also had an option to upload files with my test results before the appointment began.
I decided to test both options of talking to a doctor through both mobile and web applications. Here, I had the opportunity to switch between platforms, which is a godsend when one of the devices refuses to obey. After switching, it turned out that the system remembered all the medical documentation files I had uploaded before.
The doctor I made the appointment with using DocPlanner ordered me a series of additional diagnostic tests. Unfortunately, I could not complete them using my private medical care provider's subscription plan because this doctor does not work for them.
My recommendation
Cooperation between telemedicine systems is something that will inevitably happen in the distant future, but it would really be something special in terms of patient care and convenience. My fingers are crossed that it will happen sooner rather than later.
Conclusion
Naturally, I'm not saying that all remote healthcare platforms have the same disadvantages. This article is an anecdotal example but draws attention to one crucial thing – the telemedicine industry is still developing and needs new solutions. Both in terms of user experience and design, as well as in terms of technical functionalities. As an IT consultant who has been in this industry for many years, I try to advise companies cooperating with itCraft on what they should invest in so that their businesses can grow and win the appreciation of customers.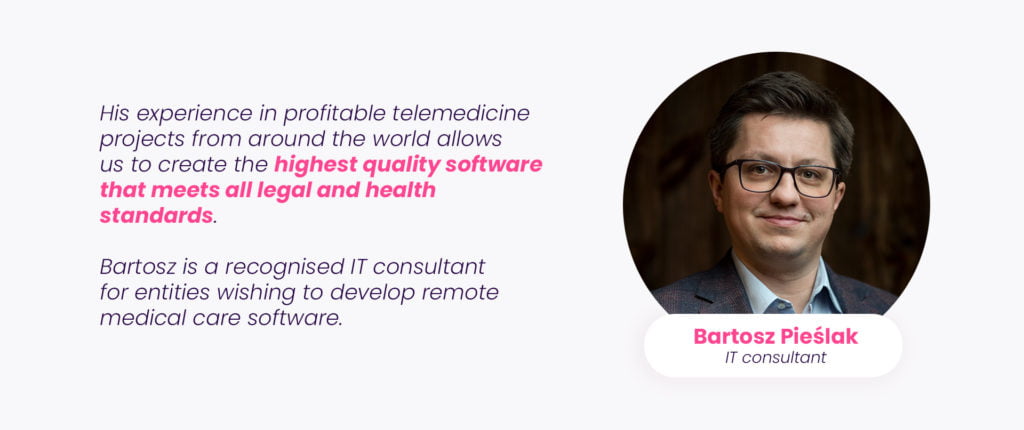 See also:
Your quick guide to telemedicine within, and beyond, a pandemic
---
---