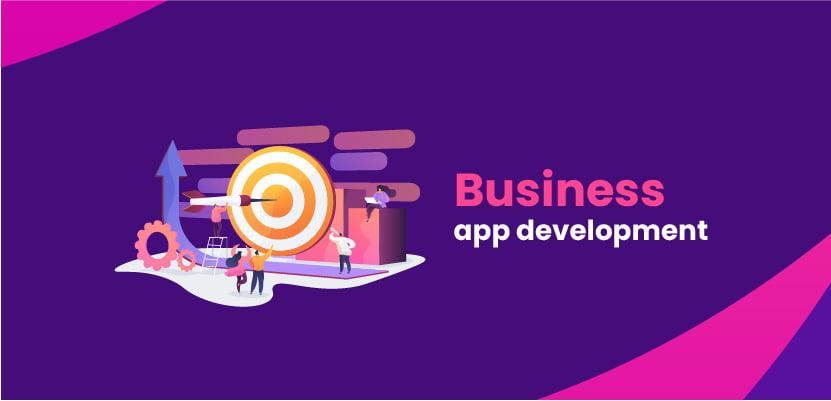 On the itCraft blog, you can find not only technical articles about mobile app development but also posts dedicated to business. Why? Because there are many aspects of our operations and we want to cover them all. We believe that educating our current and future clients means they will make better decisions, which will help them achieve their goals regarding mobile app development. This way, each user that will stumble upon their app will be impressed by its quality and style.
Table of contents
There's already a lot of content on our blog dedicated to the business side of mobile applications. We analyze the cost of particular mobile apps, compare pricing models and explain outsourcing. Some posts comment on trends in concrete industries. We even talked about the marketing of mobile apps and machine learning algorithms that can do wonders with the data you provide to them! You will also find something about web apps and other services we offer.
As you can see, we have something for everyone – no matter which area of business interests you most. Let's take a closer look at the contents of our blog and see what exactly can be found there.
The real cost of mobile app development
We know that the price is always one of the most interesting, confusing and worrying topics. Every client that reaches out to us wonders what kind of budget is needed for the project. Knowing that, we prepared a series of blog posts where we discuss how much it costs to make a mobile app with all the factors that can influence needed resources.
Not many people are aware of all the things that we need to remember about when estimating mobile app development. There is no way to do that without knowing the individual requirements of the project. Still, in each article, we underline the most relevant things that can have a significant impact on the final price of your mobile app.
How Much Does it Cost to Make An App in 2020? – This article is a general guidebook to the prices of mobile apps. It will satisfy your curiosity if you wonder how exactly we build the hourly rates we then charge our customers. Also, we take the most popular apps like Uber, booking apps and social media to compare what kind of features they have and how they can determine the final cost of the project. We talk about technologies like native and cross-platform, too.
How much does it cost to make a booking type app? – A more detailed article focused on booking apps. This area of business was particularly interesting for us because the number of services we can book via mobile apps is constantly growing. Taxis, hairdressers, all things associated with traveling like airplanes and hotels, event tickets, restaurant tables – you name it. We can see immense potential in this niche and usually an app like that has a concrete set of features that influence its cost.
How much does it cost to build an app like Uber? – Digging deeper, we've decided to analyze the cost of an Uber-like app. Not only because more startups offer an alternative to private cars and public transportation. We know from experience that some services can benefit from such systems – for example, we've been hired to make a telemedicine app that would work similarly to Uber. People like apps with a well-known user experience that save time with their convenient features.
These three blog posts will give you a better overlook of how the prices are shaped in software houses, especially at itCraft. Remember, though, that we always estimate the price of each mobile app development project individually.
To outsource or not to outsource?
We like to recommend outsourcing because it saves money without sacrificing quality. It is a way to get a complete team of mobile app designers and developers or hire an additional specialist for your existing team. There are different types of outsourcing and you can pick one that will suit your current business needs.
Our customers often outsource from the US, Australia and other offshore countries. They know that software houses like itCraft can create mobile apps that offer excellent performance and fantastic design. If you are still not sure about outsourcing, check out the following posts.
How Much Does it Cost to Outsource App Development in 2020? – Continuing the topic of costs, in this article, we explain why outsourcing can be viable for any product owner. We analyze all the pros and cons but also give the readers a guide to picking a proper mobile application development team.
What Is Software Outsourcing and How Much Does it Cost? – Here we talk more about the definition of outsourcing and all its types. We discuss offshore vs. nearshore development and the costs of outsourcing in various parts of the world. Also, if you don't know how to find the right vendor, this blog post will give you practical advice on doing so – with the criteria you should consider when browsing for companies and countries that offer the best services.
Staff augmentation – a new way of outsourcing or just a new word for it? – One of the most popular ways of app development outsourcing is staff augmentation. But not a lot of our customers know what that is exactly. Use this article as your manual for it. You will find out what are the most significant benefits of this type of outsourcing and when you should pick it.
The best pricing model you can imagine
When you plan to create a mobile app, you want to know what you will pay for and when. This is what contracts are for. And there are pricing models that can determine your deal with the software development company. We always recommend Time and Materials model as it is based on resources that are used to build the app and offers a lot of flexibility.
There is also a Fixed Price model that usually is recommended for short-term projects with predefined scope. Still, we are not really using it because we want to offer freedom when introducing changes and a possibility to react to evolving market conditions. Nonetheless, we analyze the advantages and drawbacks of both these options in our blog posts.
Fixed Price vs. Time and Materials contract – the pros and cons – Here is an article that shows when contract types can be applied and what kind of benefits they bring to the table. Would you rather pay the whole amount at the beginning or instead spend your budget based on the actual time that the team dedicated to your mobile app? With this post, it's easier to decide, although at itCraft we work using Time and Materials contracts.
Effective mobile application development? Try Agile!
Now, since we've discussed all the aspects of development costs, payment models and outsourcing, the work begins! And there is no better way to do so than using Agile methodology. This framework is perfect for organizing workflow in big and small mobile app projects. We use Agile Scrum for years and our customers are always satisfied with the collaboration and the outcome.
Why is Agile so great? Because it is an innovative project management method for open-minded teams and product owners that need a structure for their tasks and meetings but also want to be prepared for sudden changes. Agile is an approach that promotes productivity and awareness when it comes to decision-making, organization and delivery.
Agile software development – Our main article about Agile. You can use it as your textbook when learning how the Agile process of creating mobile apps works. We explain the most important subjects, including our favorite framework – Scrum. You will find out all about the principles of Agile, roles that need to be fulfilled within one team, meetings and tools like user stories.
Agile project management with Scrum – We use this Agile methodology at itCraft because we believe it's perfect for our work style. In this piece, you can learn why it is so popular and how it works precisely. Find out what are the main rules of Scrum, how making mobile apps can be more productive with it and how to give your users some value by creating products step by step.
Scrum Retrospective – best practices and a fun alternative – To improve our process, we always organize Scrum Retrospectives, but our customers might not be aware of what it is. This meeting's goal is to determine what was done well and what needs to be done better in the future. We are all about communication and open discussion about issues because we want to get better at making mobile apps every day.
User story – a useful tool in agile development – Before the mobile app project starts, we organize workshops to talk about the idea and prepare a couple of useful things that will help us with future work. User stories are one of them. What they are exactly, what is their purpose and how to write them? You can read about that in this post.
Innovative services that can elevate your business
It's no secret that we are constantly learning new things. That's because we want to offer our customers the best service we can. We need to provide something more than ordinary mobile apps. So we invest in training to obtain new skills and knowledge. It's the only way to really stand out in the world of software development.
Mobile and web apps get more and more advanced. There are many tools and methods that allow business owners to collect and analyze data that will later support their decisions. Aside from that, AI algorithms and machine learning can transform mobile devices into smart objects that will help users control many areas of their lives. Good news – we can help you implement such solutions into your mobile app.
Why is machine learning a growing trend? – Here's an article where we explain machine learning in detail. You will find out how different algorithms process data and how you and your users can benefit from them. We also provide examples of ML cases that are already in use.
Machine Learning vs. Deep Learning – The way algorithms work with data can vary depending on the purpose. Here we compare the most popular ones that are often mixed up. If you don't have a technical background – don't worry. We explain everything in simple words and terms.
Give your users what they need with mobile app marketing
Before you release your mobile app, you should know how to promote it. Your users will expect you to give them value and a flawless user experience – but to reach them, you need to be smart about a couple of things. Analyze user feedback, be open-minded about your users' needs and always provide mobile apps that solve problems or entertain.
There are several methods to improve the visibility of your mobile app. You can promote it in many ways to find even more interested users. To skyrocket your mobile app and your business in general, you should remember about social media marketing, SEO, content marketing and many more activities that are crucial for success.
ASO – what is it? Do I need it? – App Store Optimization, which is basically SEO for mobile apps. To get to your users, you need to put your mobile app into Google Play Store and Apple's App Store. In this article, we explain how to do it right. You can learn how to pick keywords, write great descriptions and create perfect images that can support your mobile app to become the top downloaded product from your category.
Mobile app marketing guide – ASO, PPC, Tips & Tricks – A more general blog post about app marketing. Besides ASO, we also talk about Google Ads, social media and content strategies. All that so you can promote your mobile app the right way.
Business blog posts will help you!
As an app development company that is on the market for ten years, we know how to build robust mobile products. Our activities cover many software creation fields – we make these mobile apps, design their user experience, maintain them after release and test them to eliminate bugs. At itCraft, you can be sure you will get an app you always wanted – even if it's an advanced mobile product that needs to analyze tons of data or give your customers something that they never thought of before.
If you choose itCraft as your partner, each user will be satisfied with the quality and value of your app. Our software development team will be responsible for the design, quality assurance and project management. As the product owner, you can actively participate in the process by providing industry insights, expertise, user feedback and your own ideas. We believe that an individual approach to each app project is what distinguishes itCraft from other IT companies. We hope our blog posts will help you understand better how this business works.
---