Scrum Retrospective – best practices and a fun alternative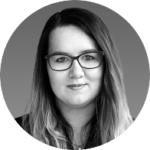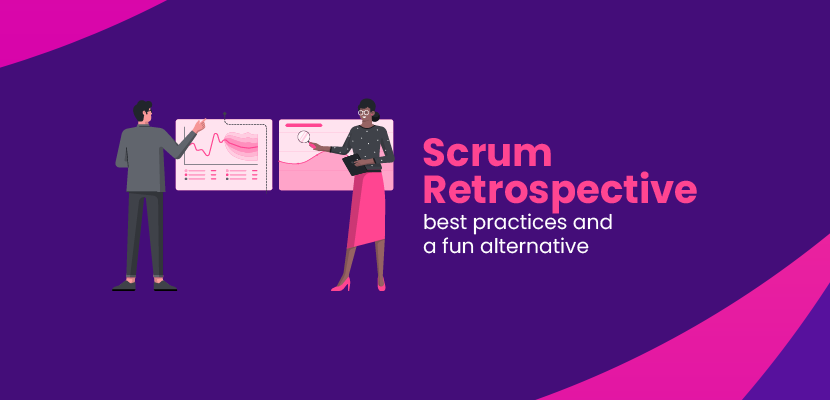 Retrospective is a crucial element of the Scrum framework (agile project management with scrum). The importance of looking back at the whole project and working out what went well and what didn't can't be overstated. Even with the best of teams, creating top quality solutions, there's always room for improvement and adjustments.
Table of contents
I'd like to share some insight on what a project retrospective is, who it's for and how we do it here at itCraft. First we will touch on the classic Scrum Retrospective, then explain our own addition of a "full project" version of it.
What is Scrum retrospective?
A retrospective, as per definition, is a look back at past events. Scrum utilizes this method to draw conclusions from particular Sprints. The Scrum Guide describes the Sprint Retrospective meeting as an opportunity for the development team to review their activities of a completed Sprint in order to adjust and plan for the development in the next Sprint.
At a retrospective, the team breaks down a completed Sprint. The methods, solutions, workflows are all analyzed and conclusions drawn as to what went well and is worth including in the next Sprint(s), as well as what didn't work and should be avoided or improved in the future. Each Scrum team member gets to look at the entire teams' work, which makes Retrospectives an important process for both analysis and implementation of improvements to the work of the Scrum team itself, and often – the entire company's.
Who and when participates in the retrospective?
Retrospective is one of the fundamental Scrum ceremonies and happens at the end of each Sprint. The Product Owner, Scrum Master, and the whole development team take part in the event. During the Retrospective we discuss and agree on improvements to processes, positives and negatives of existing work management and any other issues needing attention.
Scrum Retrospective benefits
The Retrospective benefits all parties involved and has significant impact on both the current and future developments. Below is an outline of the most significant advantages of reviewing the completed work.
The Sprint Retrospective meeting is conducted in the spirit of "safe space" where instead of blaming and looking for the "guilty", we simply share our feedback on the processes and efficiency of the team as a whole,
it gives the opportunity to share views and opinions on working together,
having all team members participate as equals helps solving issues within the group,
gives everyone an equal opportunity to take part in the discussion, share views and propose solutions,
allows to identify the need for both minor and key changes required to make work more effective,
produces process-related tasks to be implemented by both the whole Scrum team and particular members,
allows to improve company's best practices and identify processes that work well,
allows the team to mature along with the project's development,
improves approach to future Sprints,
How to conduct a Retrospective?
First and foremost, it's about being creative. Developing a product also means developing procedures and adjusting the team so that all works well together. This requires a lot of creativity. Scrum offers a number of ways to conduct a retrospective. It does not impose a set of rigid rules, instead giving room for devising your own ways to have productive discussion.
A typical schedule of a Scrum Retrospective is as follows:
Stage Preparation – the Scrum Master presents the agenda of the retrospective. This stage often includes team building activities to make the retrospective more entertaining.
Data collection – team members list out their ideas and issues for discussion. The following ways of expression are used: "Start, stop, continue, less, more" – for suggesting adjustments, "Mad, Sad, Glad" – for feedback on processes, "Film critic" – for reviewing.
Understanding – the team matches and groups ideas into categories to enable better understanding of the issues. This gives a better view of ideas for implementing in next Sprints, identifies problematic areas and separates issues from propositions of improvements. Openness is an important element of the retrospective – we do not criticize the opinions of others, everyone has the right to speak – every opinion counts.
Decision – voting and discussion on selected ideas and their implementation.
Summary and final thoughts.
The Sprint Retrospective meeting produces a list of proposals of solutions and improvements. We identify areas needing adjustments and assign tasks to specific people in the team along with deadlines for implementation.
How did we do it? itCraft's "addition" to the standard Scrum Retrospective.
Scrum Guide, best practices – all well and good, but at itCraft, a mobile app development company, we always push for a little bit more than standard. Agile manifesto principles are important but we like to do certain things our own way. After completing one of our largest and most complex projects, a regular Retrospective seemed a little bit short on the "wow" factor. We felt more like celebrating the successful product launch and appreciating the team's effort. So we came up with a bit more exciting way of taking a breath and looking back at the work behind us.
A little break from from everyday struggles seemed the best option, so we agreed to make it a team-building event.
Destination – Italy
After a quick research and little discussion, we put the whole team on a plane and flew them to Bari (only 1 letter and few thousand km from Bali). Turned out to be a blast of a Retrospective. Our marketing specialist (yours truly) tagged along to document the whole shebang.
On arrival, we made ourselves comfortable in this picturesque Italian town, took some time to sight see, lay on the beach and clear our heads overlooking the Adriatic sea. Ancient surroundings, beach and sunshine put everyone in great moods and made for a much better work environment than the usual 4 walls of our conference room back home.
The second day of our trip was business first. We set off to the charming village of Polignano a Mare. Relaxed in a beautiful environment, the team got together and had a proper Retrospective session. We reminisced on the 9 Months long project, summed up what happened, what went well and what didn't, what should improve, drew conclusions and wrote down a report on our activities.
In the below video, the team shares their experience of the project. The surroundings definitely had their hand in inducing the largely positive attitude.
Summary
"Everything, in retrospection, is obvious… "~ Michael M. Lewis, Panic!: The Story of Modern Financial Insanity. I think this little quote shows why Retrospective is important and effective. You can do it the standard way, or take a fresh approach. It can happen at a conference call or in a room talking face to face. It can also be done differently – the way that's fun, relaxing and entertaining. As long as it actually gets done, the how is up to you.
We definitely don't regret our alternative! Everyone had a great time, recharged their batteries and went back to work with a refreshed attitude. Retrospective does not have to be a chore – you can do it differently. Try it. It might turn out more valuable than you think.

---
---