WooCommerce vs Shopify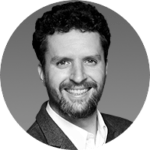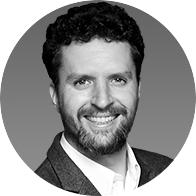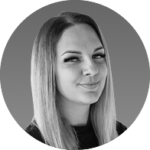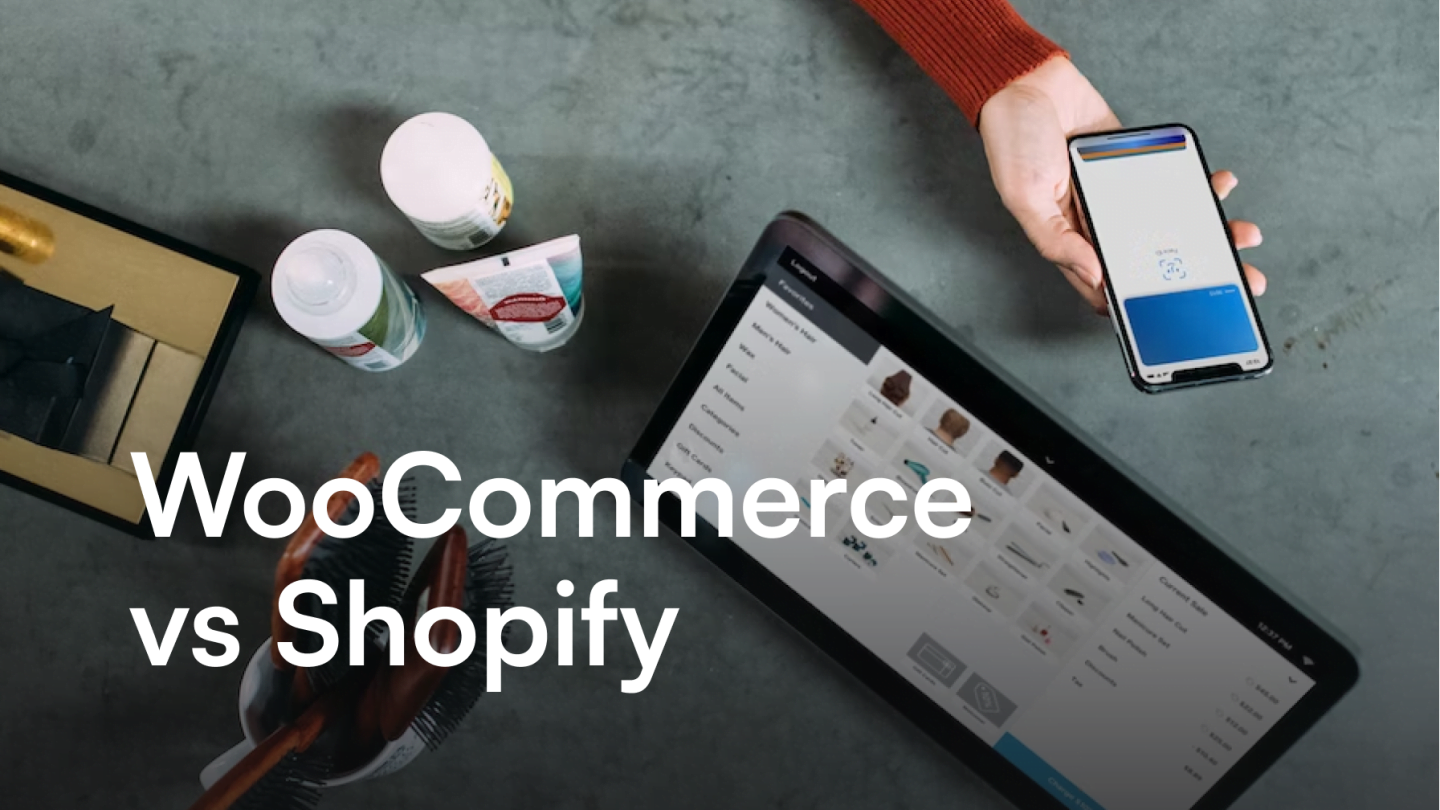 Picking the right eCommerce platform is not an easy task. There are many strong competitors on the market and they all offer reliable solutions for an online store you might want to open. WooCommerce and Shopify are the leaders, although they provide entirely different models of handling basic operations when it comes to creating an eCommerce store.
In this article, we will thoroughly compare WooCommerce and Shopify to give you detailed information about these two platforms. Understanding distinctions between them will help you to make a decision and choose the best system for your business. That's right – we don't want to determine which of them is better because that is impossible to tell. They are both great options and the only factor that you should really consider are your needs and requirements.
Our goal is to present these products using the most important features that can influence their performance, pricing and utilization. Let's begin!
What is WooCommerce?
WooCommerce is a plugin for WordPress that allows any self-hosted website to become an online store. It is an open-source product released in 2011. It can be easily installed and customized to become a robust eCommerce platform.
With additional plugins and extensions, WooCommerce can become even more powerful and offer various affiliate programs, payment gateways, accounting integration, loyalty programs and more. No matter if you want to open a small store that will be an addition to your blog or you aspire to create a big eCommerce shop – WooCommerce is something you can consider.
What is Shopify?
Shopify is a comprehensive eCommerce platform founded in 2004. Unlike WooCommerce, Shopify doesn't need an additional server and website to become an online store – everything is available within the platform. You just register, pick the pricing suitable for your needs and start building your eCommerce business.
It also offers various services that are dedicated to different types of clients. Buy Button is a simple integration for existing websites and blogs (there's even Shopify for WordPress integration!) that want to start selling online. Shopify Plus is an enterprise solution for big companies that has individual payment plans depending on revenue. Instead of plugins, it has apps that also significantly extend the capabilities of this platform.
Shopify vs WooCommerce – market share
There is no doubt that WooCommerce and Shopify are the most prominent players on the market. Although you shouldn't pick an eCommerce platform based on these statistics, they can give you a more detailed outlook on your competition and the whole industry of online shops.
According to BuiltWith, a website that provides data on platforms that websites were created with, WooCommerce is currently the most popular eCommerce platform, with 26% of the market share when it comes to top 1 million pages. Shopify is not much behind with 21%. Then we have Magento, OpenCart and other solutions. The situation changes a little bit when we check out the top 100 000 eCommerce websites. Then Shopify takes the lead.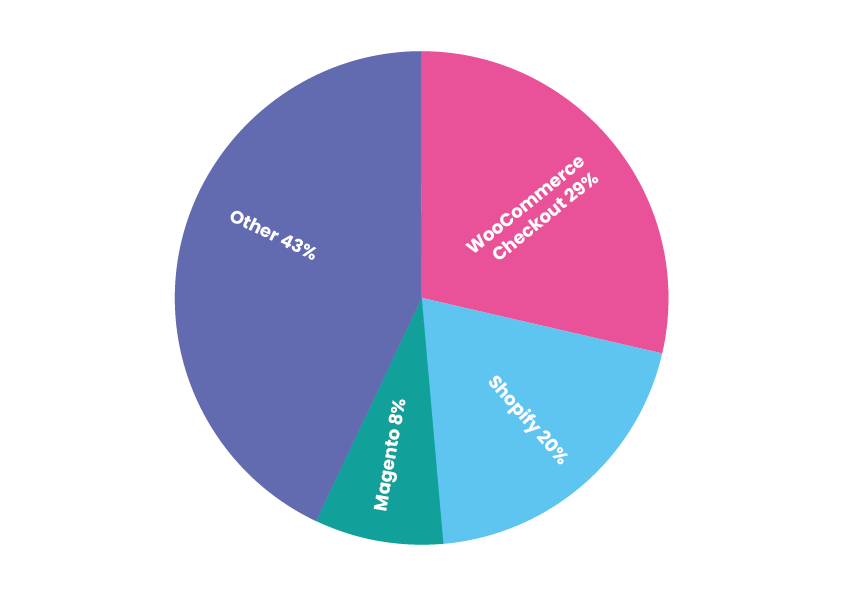 Anyway, as you can see, Shopify and WooCommerce are direct competitors and engines that power the most of online stores around the world. No wonder many aspiring online store owners have no idea which one to pick. We're here to help.
WooCommerce vs Shopify – the main difference
It all comes down to technicalities. To get started with Shopify and WooCommerce, you need a different set of tools and circumstances.
To set up WooCommerce, you need a hosting provider and a domain name. Then, you need to install WordPress and build your website on it (or ask a specialist to do it for you). While creating your page, you need to add the WooCommerce plugin and configure it to make your online store run.
As for Shopify, you need to create an account, pick a pricing plan depending on your current goals, and start building a website for your online store. Shopify is also claimed to be less flexible and customizable than WooCommerce.
The conclusion here is this: Shopify is great for beginners but has its limitations. WooCommerce can be perfect for more tech-savvy users and people who want to gain more control over their eCommerce platform. Also, giving it a try would be an obvious choice if you already have a WordPress website configured.
Shopify vs WooCommerce – the features
So there is no simple answer when looking for the best eCommerce system. But we can compare Shopify vs WooCommerce by analyzing their functionalities. First, we need to establish all the essential features that have to be present in every successful online store. We will compare these two using the following criteria:
Ease of use – how easy it is to start a store using them, how the process of customization looks and how fast changes can be introduced.
Pricing – how much does it cost to use the platform and what is available in each plan.
Payments – what kind of payment gateway the platform offers and what are the transaction fees.
Design – does the platform offer off-the-shelf layouts and templates and how customizable they are.
Extensions – are there any extensions available, how many and what are their price ranges.
Security – what are the safety options to make sure that your customers' data is protected.
SEO – are there search engine optimization tools available.
Support – is there any customer support available and how effective it is when solving issues.
Of course, there are plenty of other functions we might mention in this blog post. But we want to focus on necessities that will be used by the majority of online store owners.
Ease of use
As we mentioned above, Shopify and WooCommerce have entirely different ways of setup and configuration. That emerges from their nature – WooCommerce is a plugin for WordPress and Shopify is a complete platform where you just pay your subscription fee and get everything you need to run an online store.
Shopify offers a website builder and all other tools within its dashboard. You don't need web hosting, because your store will be placed on the server that belongs to Shopify. You also get a free domain name with each plan.
Shopify's most significant advantage is that you don't need to worry about updates, backup, security, or maintenance. The platform itself does everything – your only duty is to use their easy drag-and-drop interface to create a website based on premade, customizable templates. Then you can add products and start selling. Your admin panel will show you all necessary features like analytics, product management and inventory. In the beginning, you will be introduced to the platform with a walkthrough that will explain key elements.
Although Shopify is so simple to install and use, there's a drawback there. It doesn't give you full control over your website – as it operates only on the functionalities it provides with the dashboard. You can use plugins to extend its possibilities, but still, it is more limited than WooCommerce.
So Shopify is intuitive and displays all the crucial features to the user for easy access. What about WooCommerce? Usually, it is claimed to be quite straightforward on a daily basis, but setting it up is another story.
First of all, you need web hosting to build your WordPress page, where you will install the WooCommerce plugin to create your online store. Finding a hosting provider means additional costs, but right now, most services like that are not extremely expensive – usually a couple of dollars per month. Also, you can find a company that offers a free trial period to test the hosting of your choice. Then, you also need to buy a domain.
When it comes to design, you can use one of the WordPress templates tailored to online store needs, or you can buy a website builder plugin that will allow you to create your page from scratch. This is yet another cost, as most of the ready-to-use good-quality templates are also paid.
You will need to learn how to maintain your website – creating it is just the first step in this process. Then you need to take care of backups, security and updates. There are WordPress plugins that can automate these activities for you, but you need to set them up in the first place.
If you are not confident about gaining some technical skills and knowledge, making WooCommerce store on your own might seem like a huge problem. But if you want to try, you learn many customization options and get full control over your website. WooCommerce also has a walkthrough onboarding, but it is less comprehensive than in Shopify.
When it comes to ease of use, each platform has its own pros and cons. In the battle WooCommerce vs Shopify, they both get points for the quite easy overall management, but Shopify wins for being beginner-friendly.
Pricing
WooCommerce pricing is not set in stone, which can both beneficial but also problematic. Using this WordPress plugin is free, as it's an open-source solution. The final price will be influenced by the cost of the elements we mentioned above: domain, hosting and also SSL certificate that is essential to provide a high level of security to your customers.
There might also be a need to provide an external payment gateway and that can lead to additional fees that need to be paid for each transaction. Other than that, you can invest in a premium WordPress theme, which is a template responsible for the design of your store. Paid themes usually have better customization options, more advanced functionalities and include support. Some plugins are premium as well, but often it's a one time cost and you get them forever.
To use Shopify, you need to pay a monthly subscription. There are 3 plans, where the most basic one has far fewer features than the last one that costs the most. Here's a short comparison of Shopify plans: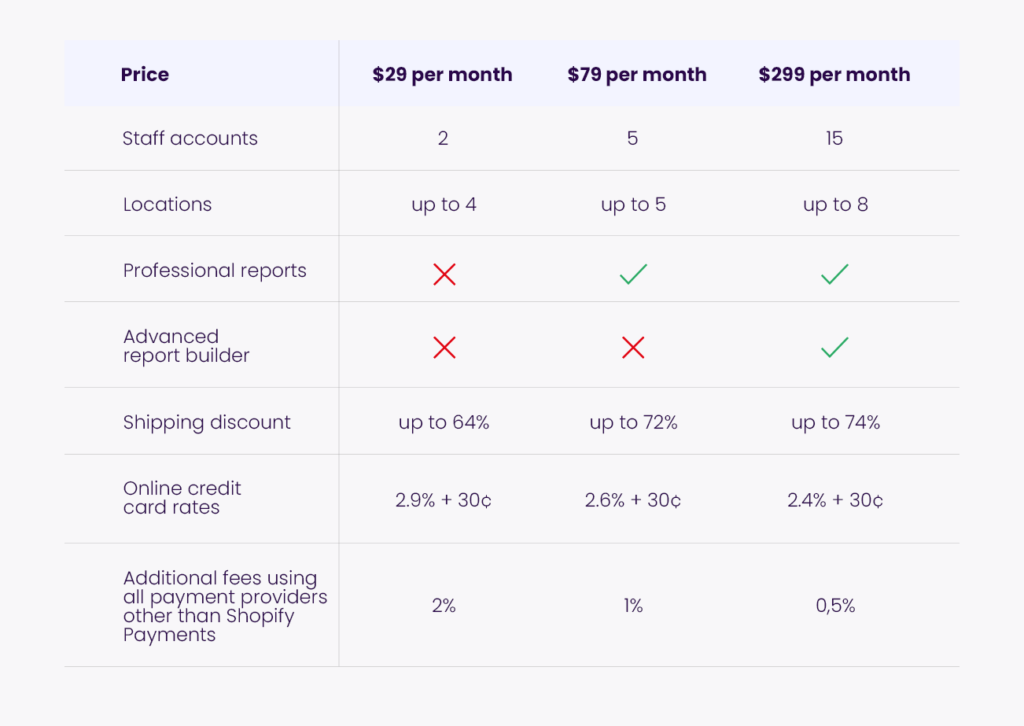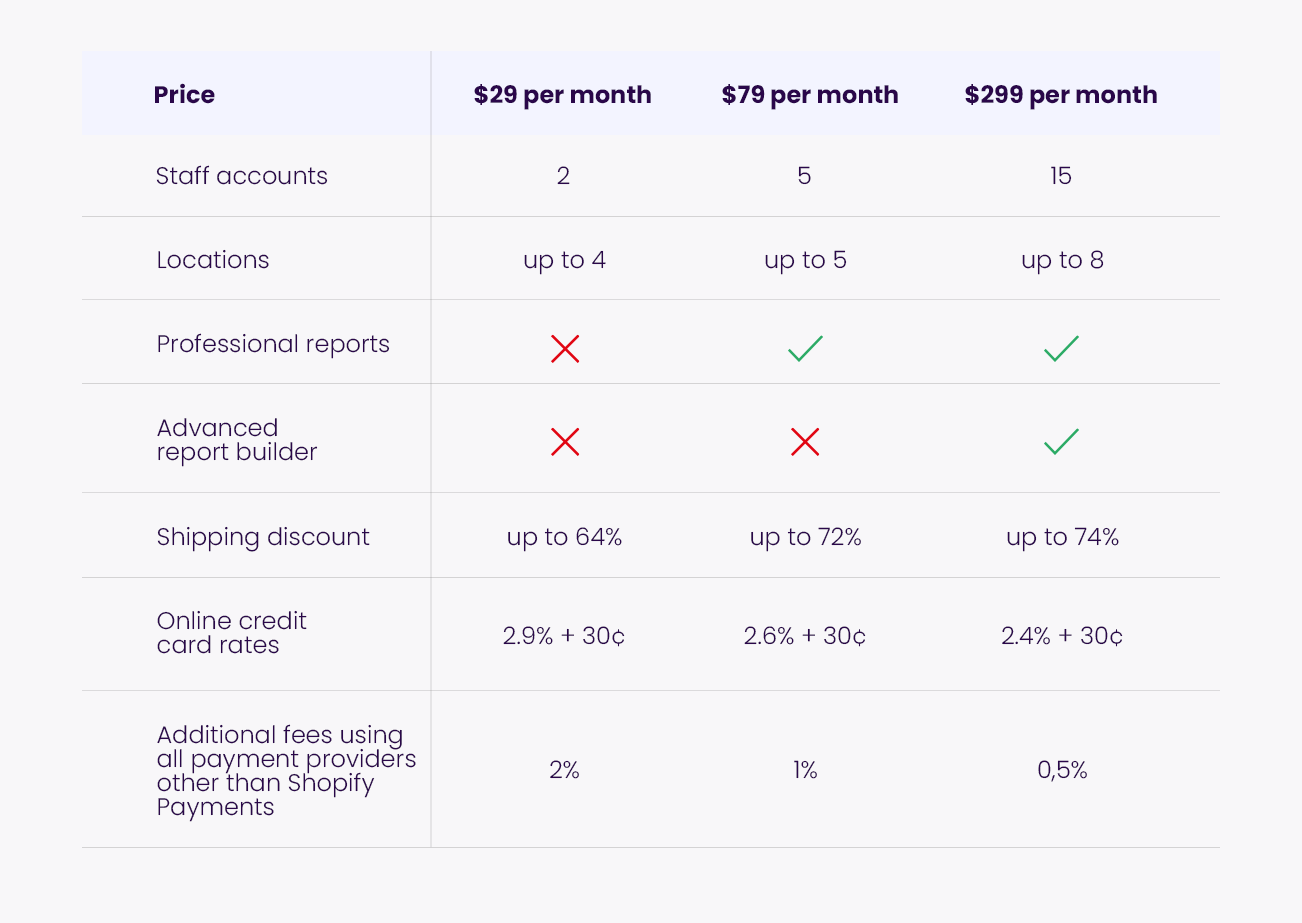 More can be found on the Shopify website. As you can see, there are differences between the subscription plans – especially when it comes to fees. But is it always worth it to purchase the Advanced Shopify plan for $299 per month? Definitely not. If you don't have an advanced, international store and a big team, a basic plan might be a much better choice.
Shopify offers plenty of free designs that you can use, but if you want something more sophisticated, you can buy a premium one and that will be a single payment you need to add to your costs. What's less appealing is the cost of apps that are equivalent to WooCommerce plugins. They are often charged with a monthly fee. The same goes for an external payment gateway – if you don't use a feature called Shopify Payments, you will be charged for each transaction.
Some calculations suggest that monthly cost for each platform in basic configuration can be similar, only with Shopify you pay in one place and with WooCommerce price splits between parties responsible for different services. The final budget you should have will depend on your requirements and the decisions you make regarding all additional features.
Payments
So we know what are the costs of running a store with Shopify vs WooCommerce. Now let's see what payment options they offer for your future eCommerce store clients. Offering multiple payment processing options is crucial to your clients as a variety in this department means better access to many types of online buyers, which results in bigger sales. Shopify, as well as WooCommerce, have a completely different approach to payments.
When you decide to use Shopify, you get two options. First is the Shopify Payments tool we mentioned previously. We've also talked more about it in our recent article about Shopify. Picking this option has a couple of drawbacks. It charges fixed fees for credit card transactions – the highest in the basic plan and the lowest in the Advanced Shopify plan. But that's not the biggest problem with it. The thing is Payments feature doesn't work in all countries and if you use third-party gateways, you will also be charged for every transaction. If you have an international eCommerce store, you will pay a lot every month just to process your clients' payments.
We still recommend trying to use Payments from Shopify, especially if you run a store in the US. It might be just enough to handle your operations.
Comparing to Shopify, WooCommerce offers default external payment gateways you might have heard about – PayPal and Stripe. Other providers can be added using proper plugins. What's great about that is that you can add local and less popular payment options, so if you run your business internationally, your clients will be thankful. WooCommerce won't charge you for any transactions – you will only pay fees required by the payment gateway or your bank.
Again, what you pick depends on your needs, requirements and the size of your store. When it comes to transaction fees, the battle WooCommerce vs Shopify is won by WooCommerce. Mostly because Shopify almost dictates to use its Payments functionality to avoid additional costs.
Design
When it comes to the visual side of your store, it is crucial to provide an aesthetic, functional website. Customers don't trust sloppy pages and can quickly abandon their carts if something doesn't work probably. Not to mention that a design corresponding with your brand will build its positive image and relationships with your clients.
When you use Shopify, you gain access to their theme store where you can get more than 60 templates prepared especially for the platform by seasoned web designers. Ten of them are free to use; others have to be purchased. Each of these designs is minimalistic and customizable with colors, fonts, styles and other features. The paid themes are quite expensive, but their quality is worth the price. All templates provided by Shopify are responsive on various mobile devices.
WooCommerce offers even more extensive customization, but it requires more work and some technical skills. Actually, the plugin itself doesn't provide any designs per se. You need a WordPress theme to run your store. WooCommerce is only a tool that allows you to sell products online using your website. And that gives you almost limitless possibilities.
With the theme has all means to be adjusted to eCommerce purposes, you can use it with WooCommerce to create an advanced, robust store. And there are literally thousands of WordPress themes on the market. Free, premium, simple, more complex. The best ones have many customization options so you can create a look that will suit you most.
You can browse WooCommerce's own theme store called Storefront or go on other markets like ThemeForest. They are also expensive, but in both cases (Shopify vs WooCommerce), you invest in your store and its presence and that is particularly important. It's an only one-time payment and you get a professional template.
In this battle, WooCommerce wins with the number of layouts and customization options, but Shopify will be excellent for beginners and less tech-savvy users.
Extensions
There is no platform that doesn't require add-ons, plugins and third-party solutions to extend its functions. You will always need more tools to run even better marketing campaigns, get detailed analytics reports or offer better services to help your clients conveniently buy your products. Besides external plugins, it is also important to
How WooCommerce vs Shopify comes out when it comes to extension support?
Shopify has its own app store where you can access free and paid plugins. Premium apps are usually available in the form of a monthly subscription, which is an additional cost. Most of these extensions are created by third-party developers and offer a variety of features for all sorts of sales-related activities.
Similarly to Shopify, WooCommerce also has extensions – in this case, in the form of WordPress plugins. There are more than 55 000 free plugins you can use for your website and many premium ones – paid monthly, yearly, or just once to get lifetime ownership.
As WordPress is one of the most popular tools for site building, there are definitely more extensions available for WooCommerce than Shopify. Their various purposes can help you achieve spectacular results. It is worth mentioning that many companies that offer various digital services create their own integrations with WordPress in the form of plugins. You can also hire a developer to build your own plugin if there's any functionality you miss.
Security
The safety of your customers' data should be a priority, especially if you run an online store. Protecting personal information and payments are processed on a daily basis and you can't afford any leaks or other shortcomings.
Shopify comes with a built-in SSL certificate and other security measures. They are included in each payment plan. You don't have to install or configure anything, except for maybe thinking of a strong password for your Shopify account.
WooCommerce store won't have any security functions pre-installed – you need to provide them yourself. To obtain an SSL certificate, you should check your hosting provider's offer – they usually have ones for free. You can also purchase it from a company that sells them.
It is crucial to find out more about security if you pick WooCommerce to run your store. You will need to configure all the expected features. Shopify has them all – including two-factor authentication and payment protection.
SEO
Did you know that websites with SSL have better scores on Google? That's because the search engine favors secure sites. But it's not the only way to become the number one online shop on the internet. You need optimization to reach high positions and promote your business.
When discussing Shopify vs WooCommerce in terms of SEO, they both have great options available. You need to use search engine optimization add-ons to achieve the best potential and results. They are easy to configure and use.
What most specialists underline in this case is performance. According to WebsiteBuilderExpert.com:
"The reason Shopify edges it when it comes to SEO is technical. Faster sites do better in Google. Shopify's load time and performance is stronger because it has dedicated servers."
So the main thing in the WooCommerce vs Shopify battle here when it comes to SEO is the fact that most of the functionalities are built-in and ready to use in Shopify, while with WooCommerce, you need to put some work to make it happen.
Support
No matter how easy it is to use the platform you pick for your online store, you might need help at some point. Maybe something will go wrong and you won't know how to fix it, or you will need information on some features you need to set up. Shopify has a different approach when it comes to customer support than WooCommerce.
As a platform that hosts your website, Shopify needed to provide high-quality support for its customers. It is available 24/7 via multiple channels – phone, chat, email and social media. If you need to talk to a support representative to solve your problem quickly – you can count on Shopify. It also shares guides and instructions to use when you want to learn about all the available functionalities.
WooCommerce is a free WordPress plugin, so it doesn't have its own support center. You can get help from WordPress and WooCommerce community on forums and use free guides to conquer any malfunctions you might stumble upon.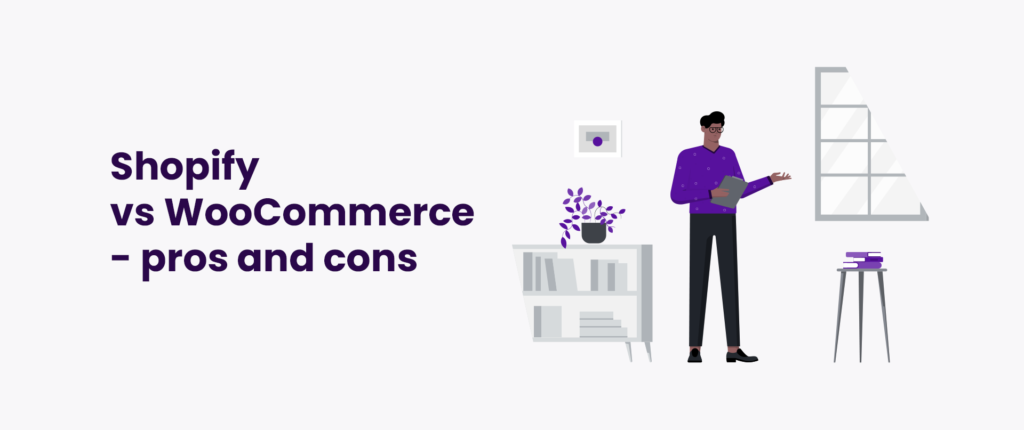 Shopify vs WooCommerce – pros and cons
So we discussed all the features that will help you get started and open Shopify or WooCommerce store. Let's summarize them and see what the main pros and cons of each solution are.
Shopify pros
Beginner-friendly
Hosted, so you don't need an external provider
Security included in each payment plan
Great support available 24/7
Fixed monthly fee
App store with many extensions
Shopify cons
Less control over your website
Customization is not as advanced
Scalability requires a higher monthly subscription
Transaction fees are charged unless you use Shopify Payments
WooCommerce pros
Control and customization is far more sophisticated
Limitless themes to achieve the perfect design
Thousands of plugins for extended features
Free to use
Big community
WooCommerce cons
You need to learn WordPress and be more tech-confident
No hosting included
No customer support
Maintenance needs to be handled by the store owner
WooCommerce or Shopify – which one is the best eCommerce solution?
As you can see, WooCommerce and Shopify are entirely different solutions, but in the end, they offer the same kind of service. They all have their advantages and drawbacks that you should analyze before picking one that will be the best for you.
Shopify might be your platform to go with if you want much easier management and everything available in one place. Its simple configuration and excellent support will be appreciated by beginners that want to quickly set up their eCommerce store and start selling products online. For more technologically acknowledged users that want to have full control over their website, WooCommerce can be a great choice.
Both Shopify and WooCommerce power most of the digital shops. That means they have qualities sought by the merchants and it depends on their preferences and requirements which one they will pick. For you, it can be exactly the same.
If you need help with setting up your eCommerce business – we can do just that. We will support you throughout the process of creating a software product that will meet your expectations and fulfill your goals. Let us know what you have in mind and our eCommerce specialists will create something extraordinary just for you.
---
---