How Much Does it Cost to Outsource App Development in 2022?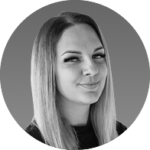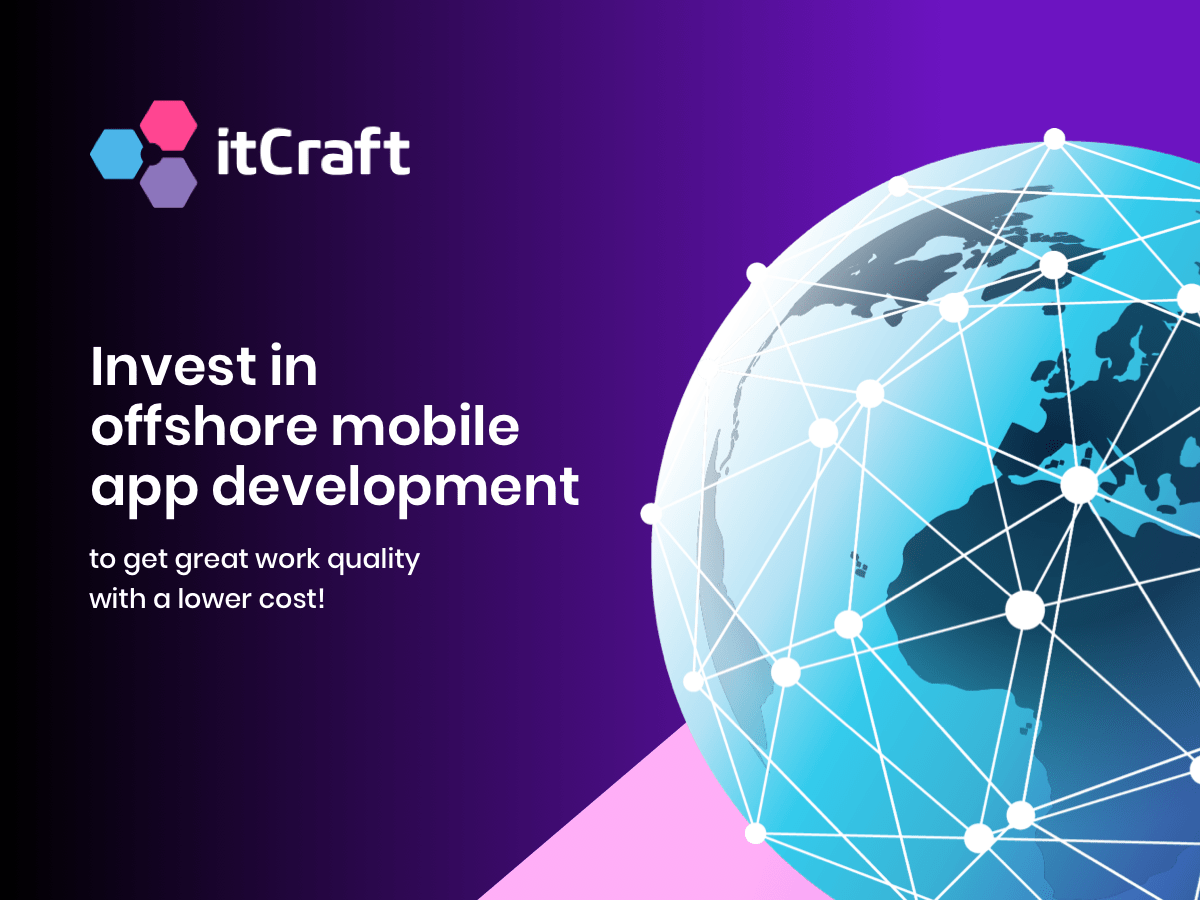 The benefits of outsourcing app development are undeniable. Having an offshore team in Eastern Europe is a great way to reduce the time and cost of the project. A seasoned software development company can offer a pool of specialists, diverse expertise and much more. Find out why you should outsource mobile app development in 2022.
Do you ever wonder how high is app development cost right now? Well, it is possible to reduce it without losing quality. The solution is simple – software outsourcing companies. For both big enterprises and new companies, this type of solution is often highly beneficial.
Offshore outsourcing definition
There can be different types of software development outsourcing. One of the divisions is nearshore and offshore. So what does offshore outsourcing actually mean?
It is very simple. The offshore development team consists of skilled developers based in another country or even continent (that might also be called overseas outsourcing).
Offshore outsourcing pros and cons
Let's start with the pros. What are the benefits of mobile app development outsourcing?
An experienced team with different skills and knowledge
Building an in-house team can take a lot of resources, especially if you are planning to develop a complex app or other digital product. But if you outsource, you get a flexible group of developers, designers and specialists who are there to work for you. If there is a need to change or expand – a development company can easily make additions to the team without hiring new employees.
Except for developers, you also get project managers and/or account managers to make sure that everything is right on track.
Stack of various technologies
App development companies usually hire specialists in different programming languages, frameworks and systems. There are native Android and iOS developers, cross-platform experts, frontend and backend coders and more. Each of them has their own set of skills, and when they collaborate – great results occur.
Outsourcing to Eastern Europe, where living costs are lower, means you can save a lot of your budget. And time efficiency is connected to the mentioned pool of specialists. When you have a big team working on your project, you can expect faster progress.
Time zones can work to your advantage
But that only applies if you outsource from west to east. Also, the time gap shouldn't be too big because you won't be able to communicate – unless you outsource to a company that works 24/7.
But if you live in the United States and you outsource to Poland – your problems can get fixed overnight, and you can still catch these developers and PMs during their 8-hour shift.
Now, there are also some cons of development outsourcing.
Outsourcing companies usually work on many projects for many clients at once. This means that sometimes they need to prioritize their tasks, and if there are too many of them – your product can be delayed. A fix to that is to hire app developers with strong communication and organization skills. Working according to methodologies such as Agile and Scrum can help to prepare the project for any eventuality.
Hiring freelance developers or using off-the-shelf solutions can be much cheaper. But you have to remember that with a development company you pay for the plethora of specialists – so that decision is definitely worth the additional cost. They will prepare a custom solution just for you, which is an investment that will pay off later.
Flexibility might not be an option
Although, it depends on what you expect. Of course, freelancers can work for you at night, but will they bring so much to the table? Outsourcing to an IT company means they work only during certain hours, but that's nothing when you keep in mind that you have the whole team to create your product. And even if sometimes they can't be that flexible, usually they actually are.
How much does it cost to outsource app development in 2022?
So you probably know already that outsourcing mobile app development has many advantages and only a few fixable drawbacks. Now, let's talk about the budget.
Is offshore mobile development outsourcing viable cost-wise? The hourly rate can, of course, depend on many factors, including the type of app, app features that we want to include, the complexity of the project, etc.
Outsourcing app development costs can also vary depending on the country we pick to hire the team. As mentioned in the article, European developers can charge from $25 to $150 per hour (depending on the seniority level), while in America, these prices range from $50 to $200. No matter what type of app you will develop, there will be many hours to pay for. So even a small difference in hourly rates can matter for your budget.
How much does it cost to make an app in 2022?
Everything depends, of course. But keep in mind that mobile app development isn't cheap. Mobile apps can have many functionalities. Depending on the amount of them, there might be many stages of production and deployment, including testing. App development requires a team of skilled people, so that is also a part of the cost.
Need examples? On our pricing page, you will find estimations with team compositions for different types of projects. You can also read various articles on our blog where we discuss the budgets for various types of digital products.
Essentially, the prices are usually quite high. That's why outsourcing mobile app development to offshore countries, where digital agencies and development companies charge much less, is a good decision.
How to pick a team for offshore mobile app development?
You know what app development costs you can expect. But picking the right team can also be problematic. You need a software house that has everything you need under their roof. Start your research by checking the website and social media of a potential company you want to hire. That will say a lot about their work culture, past projects and approach.
The portfolio should be the primary focus for you. Check out what kind of industries did projects with the agency you are considering. Are they doing UI and UX design, too? Which technologies do they specialize in? Can they build native apps for Android and iOS, or do they just code cross-platform products? Answering these questions will help you to determine if this development team is right for you.
After seeing what's on the outside, it's time to reach out to the company and talk to them directly. Before you contact them, prepare yourself. Know what information you need from them, and be ready to describe your project so everything will be clear.
Here's a list of potential topics you should discuss with a development company. You can, of course, expand it however you please:
Experience with similar projects or within the industry
The possibility of preparing a prototype before coding starts
What methodologies are used for everyday work? (Agile, Scrum?)
What tools are used for communication, and how often does the project team communicate with the client?
What is their technology stack and possibilities?
Do they have any testimonials from previous clients?
Are they supported by any business partner like Google or Microsoft?
Work culture and what are the principles you should know about

Also, ask about the types of outsourcing the company offers. At itCraft, it's managed teams and staff augmentation. In the former, you get an entire, dedicated team, so you don't need to hire any internal employees. Our squad is primarily responsible for the quality of the product while you give the tasks, the deadline and the budget. The latter implies that only some tasks are outsourced to the external developers, and they are an extension to your existing team.
How does the process of mobile app development outsourcing look like?
To build your app, many processes need to happen. Project management, development process, testing, deployment and afterwards – the maintenance. But what are the actual steps of building the app with the offshore outsourcing team? Let's take a look.
1. Finding the right agency
And then researching them. As we mentioned, there are many things to be considered when looking for the perfect outsourcing company. Do they provide a project manager? How much will it cost to build your app? Do they offer product maintenance? These and many more questions need to be asked.
After you pick the best option, it is time to establish how your communication will go, what are the goals and requirements, set the deadlines and discuss all the details.
2. Preparations
The next step is to determine everything that needs to be done in order to release the product you envisioned. Do you need two native apps for Android and iOS, or should it be a cross-platform app? Or maybe you require a solution just for one platform?
Another thing to talk through is development time. Setting the approximate deadline is always a good idea. And that can be influenced by the number of functionalities and their complexity. For example – if your app is supposed to have push notifications, it will definitely need more time to be coded.
3. Building the app
Now the actual creation process can begin. Depending on the project, that includes UI and UX design, frontend and backend programming, and quality assurance. This last stage can be divided into smaller steps, so all parts of the code are free of bugs and working correctly.
4. Implementation
When the app is finally ready to release – that's exactly what happens.
5. Maintenance
There's always something to change or fix. Some issues can be found by the users, even when our testing showed no signs of them. The human factor is always the final trial. Also, many projects require further growth, so after implementing version number 1, there might be an immediate need to start working on the second one.
Usually, development companies offer post-project support. You can always ask about your options.
Should I outsource my app development?
If you need a seasoned app development team, you can significantly lower the total cost of the project by outsourcing. Picking the right company with a pool of talented specialists that will meet your business needs and goals can be challenging, but we recommend trying it anyway. Offshore outsourcing to Eastern European countries like Poland will be highly beneficial if you are looking for lower mobile app development costs without losing the outstanding quality of the product.
At itCraft, we constantly search for the most viable solutions to lower the cost of app development. We offer complex services because we believe that every brand is unique and has different needs and expectations. Contact us and tell us about your project – get in touch with a reliable IT partner today! Also, check out our managed teams and staff augmentation service pages to find out what outsourcing options we can provide.
See also
How to deal with remote work in IT?
Top Business and Technology Trends for 2022
What is a mobile app?
---
---