How to deal with remote work in IT?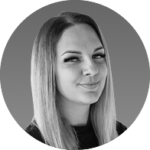 An important topic for the current global situation, where most people need to stay at home. Working in IT, we are lucky that we could quickly move all our processes to the digital environment so now the whole itCraft team is working fully remotely. How to deal with remote work in this industry? We share our best tips.
Table of contents
How to work from home during the coronavirus pandemic?
Coronavirus or COVID-19 is probably not the omen of the apocalypse but that doesn't mean it's not dangerous. The flu-like illness it causes can be deadly for everyone who is suffering from other kinds of diseases (cardiovascular etc.), as well as for older people. That's why most of the governments around the world recommend their citizens to stay at home if it's possible – that includes working remotely.
Shopping malls, cinemas, gyms, restaurants and pubs – almost all the public facilities are now closed. Most of their employees can't work at all during this tough time. But digital brands like software houses can continue their usual operations almost without distractions – that's because we work with online tools and methods that can be used in any place with internet access.
This is definitely a different situation than working remotely because we want to. Whenever you like to work from home or not so much – there's no choice. You can't hit different coffee shops every day to change the scenery. If you have kids, pets or significant other who is at home with you – that can be distracting. We will share some of our experiences and tips on how to work remotely when you are an IT specialist.
Top pros of working remotely
Here's a couple of advantages of the home office we would like to discuss!
Staying productive
According to scientific studies, remote employees are definitely more productive than their colleagues at the office. You might feel like that can't be true: Netflix, the family running around the house, a dog that needs walking, your cats seeking attention, undone laundry – there's plenty of distractions. But research conducts that overall, working from home can give our effectiveness a real boost.
Reports suggest, that an ordinary remote worker takes longer breaks during the day, but at the same time they work 1,4 days a month longer than office employees. Also, their unproductive time is shorter.
Just think about it – at the office your co-workers can break off your work cycle in a second. And of course, that doesn't mean they intend to make you less productive. But an invitation to a coffee break, eating lunch together or some gossiping sounds tempting, right? At home, unless your family and pets have a real problem with boundaries, you can reduce human interaction to the necessary minimum. Depending on your personality, you can be more or less successful at that but just remember – being productive while working remotely is not impossible.
Also, everyone who works remotely can really find out which meetings could definitely be just an email.
No inconveniences
Working all day in your pajamas? Not putting makeup on? Yes, you can! For some people dressing up, as usual, gives them a certain sense of "being at work". But if you can do your stuff no matter how you look and what you're wearing – you can just sit in front of your computer after waking up without wasting time on picking your outfit.
Since we are discussing time wasting – no commute means minutes or even hours saved every day. Remote work is basically a time and money saving machine. You won't pay for gas or public transportation tickets. Buying lunch at the bistro across the street or ordering sushi via UberEats will be much less tempting when your own fridge is within a distance of 5 steps. You might say – okay, but what about my bills? Unless you have some crazy prices for water or electricity, the cost probably won't exceed the amount you pay while working at the office.
Organizing your own day
No one, not even your boss, can stand right behind you and control everything you do. That doesn't mean you should watch HBO GO all day instead of working. Remember, that even working remotely means you need to be working. If you won't execute your duties and report the effects – that might have bad consequences. The possibility of working comfortably from your own house should be enough perk to motivate you to complete your to-do list every day.
Now, since we established that, you should take advantage of the situation. Now you can organize your work exactly the way you want to. While at the office, unexpected situations can happen every second. Someone needs help with something. There's a sudden change of plans and a need for an emergency meeting. It's easier to come by someone's desk and ask them to do something urgently.
Remote work allows you to create your own system that will be efficient and suited to your goals and needs. Of course, sometimes a need for a video conference might occur, but usually, remote workers schedule their activities beforehand so everyone can be available and ready.
Work-life balance
The work is done? Close your computer and read a book. Or talk to your loved ones. Workout with your favorite fitness YouTube channel. There are countless options to choose from! You won't be as drained as you would be after 8 hours in the office, you won't lose time on the mindless ride home.
Since the pandemic is still ongoing, you can't get social outside your home, but you can spend your time after hours on some quality activities that will make you feel rejuvenated. Yoga, meditation, relaxing bath? You name it. Don't give in to a mistake where you spend your whole woken time working. Remote work is the perfect time to create your work-life balance routine.
Is working remotely a good idea?
All the above benefits, if introduced to your life with common sense, are the proof that yes – working from home can be good for you. Especially now, when #stayathome is so relevant, we need to reevaluate our opinion on all the advantages and drawbacks of home office.
Current "temporary" remote workers might not understand people who work from home full-time. They are used to their rituals at the office. Going to work every day is their habit, something that organizes their life. But since we all need to work remotely at the moment, it is good to reflect on the good sides of this challenge.
How do you survive working remotely?
Being a software house, our team at itCraft reorganized their work extremely fast to adapt to new circumstances. IT companies can consider themselves lucky that many of their processes are digital so they can be done from any place in the world – all we need is computers and internet access.
That's why we are coping with the coronavirus epidemic pretty well. We had to cancel every business travel we planned in advance, using proper communication tools is more important than ever and virtual meetings can be interesting when someone's kid is acting funny in front of the camera – but besides that everything is going according to the plan.
Project managers, mobile developers and every other employee give each other moral support and cooperate seamlessly so our operations can continue for the sake of all our clients. The current situation can generate a lot of stress but we discovered that all challenges that are a part of remote work can be conquered when your team members are uniting to solve problems and fix issues – as we always do.
Biggest remote work challenge – managing remote workshops
UX/UI Workshops are a big part of our offer. We recommend them to all of our clients – they make cooperation easier, let us to work on a clear product vision and help us to see business requirements from a bigger perspective. Usually, we would invite our clients to one of our local company offices so we could meet up face-to-face but right now it's not possible and there's no sign of a quick change in that matter.
So we needed to transform our workshop methodology from partly-analog to fully-digital. Thanks to video calls and other technology support we could do that straight ahead.
3 workshop tips for every remote team out there
Tools
At first, we needed to make sure we have all the required tools. That doesn't include Google Hangouts only. This one is great for teleconferences and screen sharing but we needed much more – since workshops are not only about talking but also visualizing certain things.
For documents, spreadsheets and presentations we picked Google Suite for obvious reasons. It's easy-to-use, well-known and available for almost everyone. Our remote workers that are participating in workshops can quickly share all the required info. Also, everyone who works remotely during this process can edit the files live.
Mentioning that, we also needed an alternative to a standard whiteboard. Using it in our office and broadcasting the view to all remote employees engaged in the process could take too much effort and if the camera view quality would drop down – no one would know what is going on. We fixed that by using Sketch – now everyone can feel like they are a part of the process because they can see remote online drawings our designers create during workshops.
Rules
Besides the tools we needed a set of rules to follow so our remote UX/UI Design Workshops could proceed in a positive, undisturbed atmosphere.

We are not in the office but that doesn't mean our private chaos should be seen by third parties. A basic guideline like a cleaned-up room in the background is obvious. We require that each and every one of our remote employees is visible on camera – not to control them but to have a sense of human interaction and conversation during remote workshops.
Another rule that the remote team should keep in mind is to listen to what someone has to say. With connection delays and seeing other participants only partially, it can be hard to not interrupt each other. It will happen – that's a sure thing. So we recommend being mindful while talking online with many people at once – let the current speaker finish their sentence, listen actively and say something only when there's space for it. Big video conferences can be challenging and different from face-to-face meetings but they can also teach you a thing or two about people and conversations.
Speaking of that, staying focused can take some willpower, too. Usually when we meet up in the office instead of working remotely, we sit together in a conference room and work. But now you are on your computer. You may feel like checking your emails, answering these Slack conversations or doing something else instead of being a part of the workshop. Make sure you turn off all the distractions and tell your colleagues you will be unavailable – notifications and messages can wait.
Organization
A well-organized workshop is crucial – no matter if it's remote or on-site. The first step is to set up a timeline including lunch break and smaller breaks in between. Each of these breaks has its own purpose.
One big break, usually in the middle of the meeting, gives everyone time to rest and eat something. While doing non-remote workshops, usually the whole team eats together but this is not an option when we work remotely. Smaller breaks are necessary when the client needs to discuss something with their employees. They don't need to do that while everyone's listening. It is better to give the whole team some time to summarize current findings and continue with fresh energy and ideas.
The structure is very much welcomed during remote work but at the same time being flexible won't hurt anyone. If something changes, there's a new idea or a need for another break – we need to observe and react to any situation that occurs. Since remote workshops can be peculiar in form, we need to adjust the process to some extent.
What is the key to success when working remotely with a client?
Actually, location doesn't matter that much. Whether you work in the office or remotely, most of the key principles always apply. When the coronavirus pandemic started to spread, we needed to quickly revise our work processes. We did that pretty early as we wanted to be sure that all of our workers and their families are safe and sound.
We had a couple of 2-day workshops with clients from Germany, United Kingdom and the USA arranged beforehand, so we began testing all available solutions and mentioned above techniques so we could prepare our remote workers for workshops led in virtual form.
So what's the key to managing remote teams and continuing work without major changes? Being aware of industry advantages, being ready to implement them ASAP in times of crisis and giving your clients a feeling that they are in good hands. We take care of our day-to-day businesses because nothing really changed except for the location of our currently remote workers.
So what's next?
Yes, we are continuously working on our current projects, we keep sales calls with potential clients and we offer workshops like nothing really changed. Experience with clients from around the world thought us how to work when we are far away from one another.
Right now we watch the global situation carefully. Some countries can suffer economically, others won't. We hope and keep our fingers crossed that this pandemic won't last long and everything will go back to normal in no time.
As a dynamically growing company we need to adjust our strategies and plans to this unexpected obstacle. We wanted to hire 20 or 30 people this year but right now recruiting new employees is not a priority. Basically, we need to wait to see what will be the impact of coronavirus on our company and our clients. We can't predict what the future holds.
Can we help you in times of coronavirus pandemic?
The answer is, of course, yes! We use modern technologies and robust solutions to digitize businesses – and that can be one of the ways to keep your brand alive in times of global crisis.
Offer your community of users something they can use at their homes. Mobile apps give them a lot of possibilities to workout, find entertainment and learn new things. You can be one of the providers that will always be available in their smartphones – whatever happens around the world.
UX/UI Workshops with our remote employees can help you precisely determine your business value and then start acting on it with a remote team of IT professionals. itCraft gives you a project manager, app developers suited to your product and other experienced specialists that will give your brand a fresh start.
Make sure your business is in good hands – contact us and tell us about your company. Let's discuss all the opportunities so we can estimate the time and budget for the solution you need. Will your app be a native Android and iOS solution? Or maybe a cross-platform application? We can do them all. Our remote workers are ready to help you.
Read more
itCraft activities during Coronavirus
UX/UI Design – the make or break of mobile apps
---
---