Build digital products with agile teams you can trust
Are you looking for an IT company for the outsourcing of your software needs? You're in the right place. We're one of the top software providers in the UK. Our clients from Europe and other continents trust us because we always deliver the highest-quality digital products. Working with itCraft means you will get a complete package of services, including project management, quality assurance, design and maintenance.
Mobile & web app development company in the UK
Basic information
Nowadays, having a mobile application for your business is a must. All trends and reports show this sector grows each year. We install more and more apps on our phones which is a massive opportunity for startups and enterprises to reach out to their clients. Mobile apps are a great source of revenue. Their scalability allows product owners to think future-proof and strategize their growth.
Android App Development
Android devices are unquestionably the most popular in Europe. The diversity of hardware brands means that people can buy them no matter their budget. Even though creating mobile software for Android requires a lot of testing on different screen sizes and types of devices, our seasoned developers aren't discouraged. Our team is full of specialists that know all the ins and outs of Android app development.
iOS App Development
Apple devices lead the market in the biggest English-speaking country in the world – the US. iPhone is gaining more customers in Europe as well. To tap into this market, you only need a robust iOS mobile solution, and we can build one for you. itCraft experts are creating unique digital products for Apple devices every month. Our clients highly appreciate their experience.
Flutter Development Company in London
The best decision you can make is to have both Android and iOS apps. However, it's not always possible to invest in two native products. They take longer to develop and can cost more because they require two separate teams. Flutter to the rescue! This cross-platform technology is used to create one codebase that works on both operating systems. We recommend Flutter to all our clients that want to develop two mobile apps on a tight budget.
Web app development company in the UK
Web applications are still relevant, so if your business model needs one, we've got you covered. We can create a digital product to suit all your needs. We use proven technologies that guarantee the quality and performance of your software. Do you need a system for your team's internal use or something that your clients will see? No matter the answer, our team can prepare powerful backends and visually stunning frontends.
Machine Learning app developers in London
All kinds of artificial intelligence algorithms are implemented in digital products to give them advanced features. Machine learning is used to process vast amounts of data, draw conclusions and react individually to user's behaviour. At itCraft, we've created several ML-based solutions and can offer this service to you as well. If you want to build advanced software, this technology can be your ally.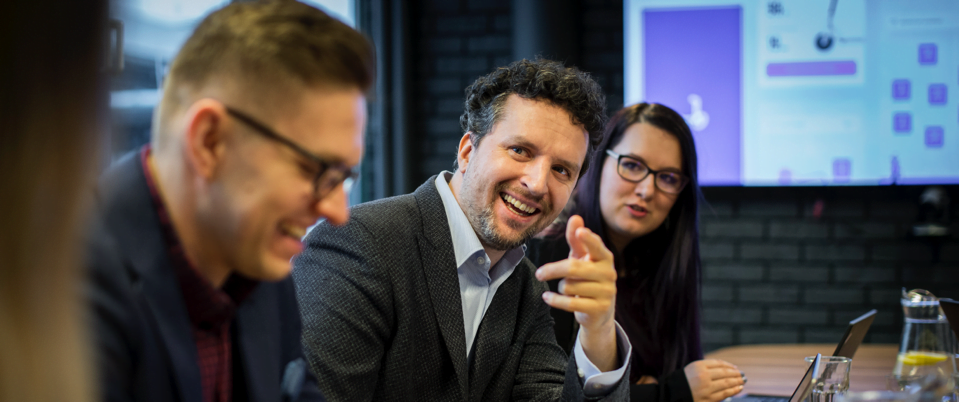 Why work with itCraft?
The most significant advantage of working with us is that you get all services from us. There's no need to look for an additional provider, so collaboration is a lot more efficient. Our experience with global brands will be priceless for you. And as the product owner, you can propose ideas, share your insight, and introduce changes to the project. 
Collaboration with itCraft means you'll get several benefits. Our speciality is innovative software development for companies worldwide. You will get:
The possibility to talk to our consultants when you need advice and guidance
UX/UI workshops that last two days and are an excellent chance to meet with the team and talk about project requirements
Constant progress updates and the ability to communicate with a team via your assigned project manager
Designers and developers working in agile to deliver high-quality results that are in sync with your expectations
Quality assurance activities performed throughout the whole production process
Everything else you may need including branding, marketing audits and recommendations, maintenance and further development of your solution
The process of software development
Basic information
Curious about how we work? Here's a summary. We have a refined process that we've created based on years of experience. It's organized and productive so we can deliver perfect results. We'll be in touch with you throughout the process so you always know what's going on. Your project is in good hands.
What matters to us is your engagement. No one knows your business, industry, and clients better than you. Check out what stages of product development you can be a part of at itCraft.
UX/UI Workshops
Meeting up with our team is a great chance to talk about the details of your project and draw the initial wireframes of your future digital product.
Design
Our design team prepares the visual side of your product, starting with information architecture. Adding all functionalities requires a deep understanding of the potential client.
Development
The production stage begins – developers code the product and ensure its clarity and consistency. If you're looking to develop multiple digital products, the process will take more time and resources.
Implementation
It's time to reveal your software to the world. We'll help you prepare it so it can be easily found in the app stores. If you need, we can also create a marketing strategy for your digital products.
Maintenance
If there's a need for an update or any technical problem to fix, we've got your back. Also, you can always come back and collaborate with us again to grow your existing software or create something new.
Top software development company in London
Years of expertise are not our only advantage. Thanks to our skills and knowledge, we create modern software that makes our clients' businesses thrive. Many of our digital products have won awards and received millions in funding which proves the quality of our work.
What else can we give you?
Individualized approach to the project
One of our unique selling points is our individualized approach to each project. From idea to release, we support our clients with consultations, advice and responsiveness to their ideas. At itCraft, we encourage creativity and open-mindedness. We always look for the best solutions for our clients, and if they need services that are new to us, we're not afraid to take them on.
Knowledge sharing
We share our knowledge on many online channels, so be sure to subscribe to our social media profiles to stay up to date. Check out our blog, where we regularly post new articles about business, technologies and trends. We also publish ultimate guide ebooks from time to time. Not to mention, our specialists host webinars and discuss particular subjects with live Q&A sessions to clarify all IT-related issues.
Are you from the UK? Let's get in touch!
Read reviews from our satisfied clients to better understand what you can expect from our collaboration. If you need a reliable software development team, don't hesitate to reach out. We'll build the best possible digital product that meets your project requirements and becomes an essential part of your business.
Start your new project now.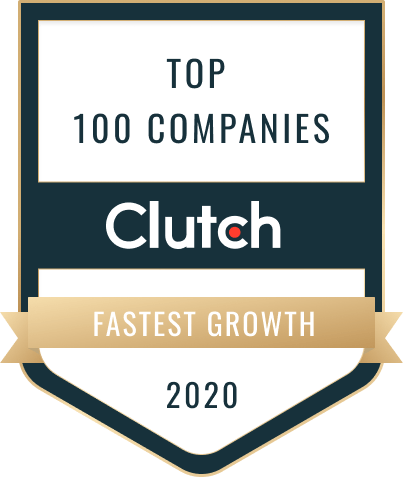 Top 100 companies 2020 – fastest growth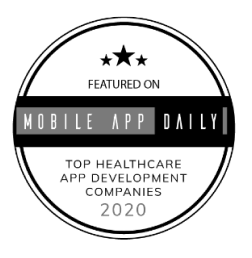 Top Healthcare App Development Companies 2020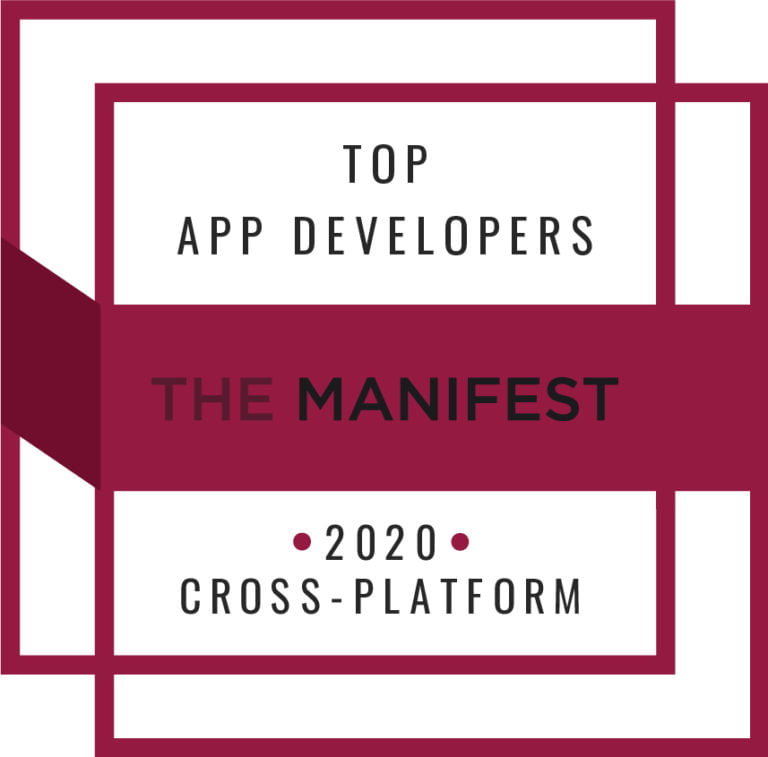 Top App Developers Cross-Platform 2020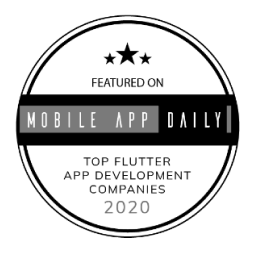 Top Flutter App Development Companies 2020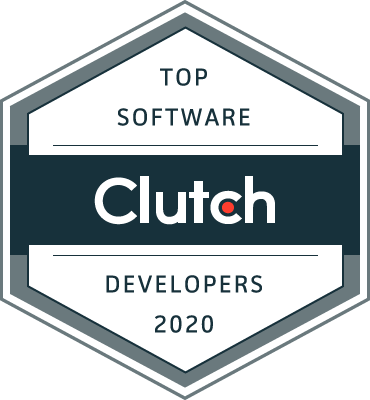 Top Software Developers 2020
Top Machine Learning Companies 2021