Unraveling the Principal Tech Trends Catalyzing Digital Acceleration in 2023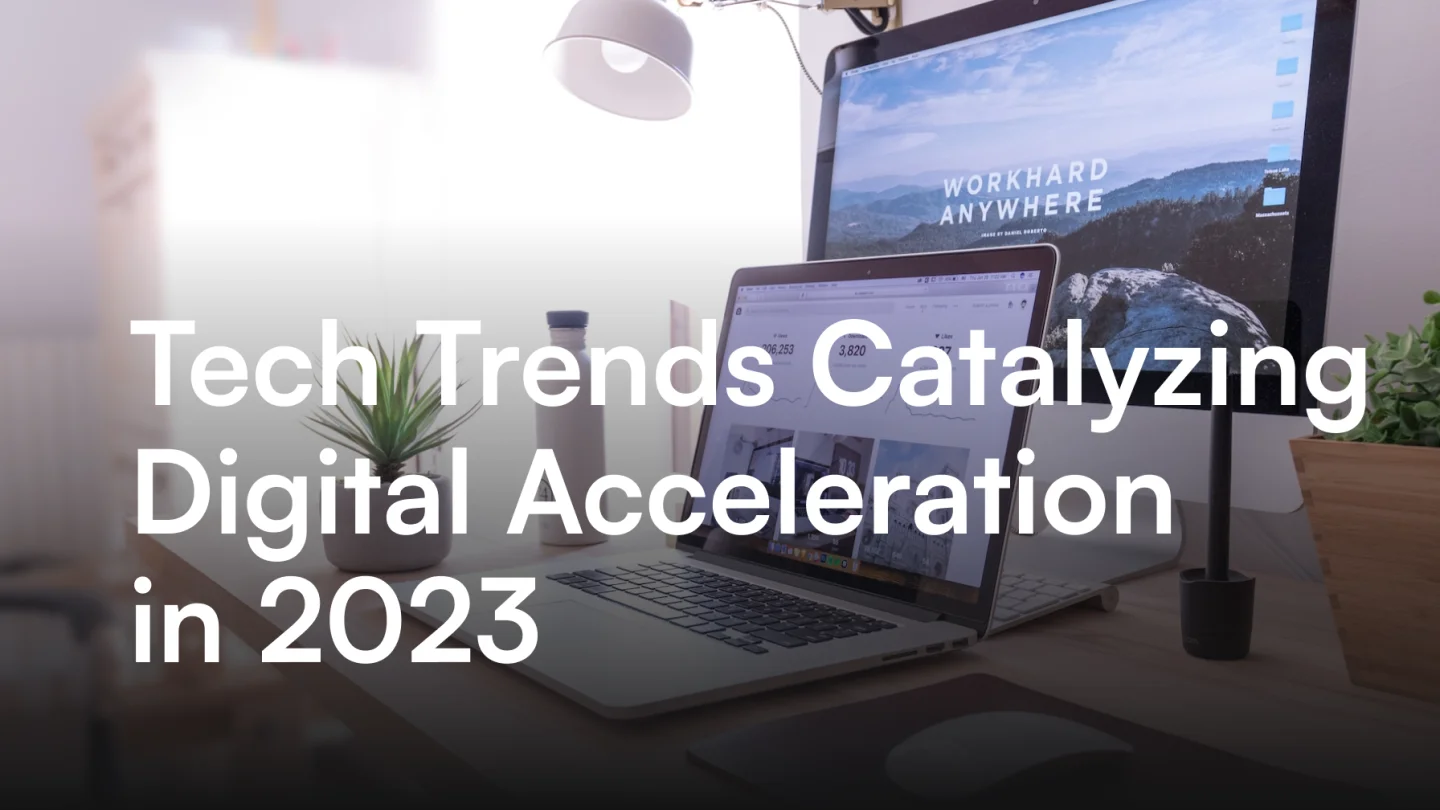 The journey of digital transformation is an endless saga, a chronicle that's continuously evolving. The plot thickened with the advent of the pandemic, and the impending economic fluctuations have only amplified the suspense. However, in the realm of digital, we continue to venture forward, sprinting towards a future that's increasingly connected and innovative.
A New Approach to Innovation
The paradigm has shifted from the linear A-B transformation to a fluid and continuous cycle of discovery, decision-making, and delivery. This adaptive process enables an incessant evolution of your vision, shaping your product with each iteration. Digital acceleration is the key to thriving in a world where change is the sole constant.
Mastering digital acceleration requires a blend of design expertise, quality software, user feedback, constant market research, and trend analysis. Let's delve into the tech trends predicted to drive digital acceleration in 2023.
1. Harnessing the Power of AI and Automation
In the face of economic uncertainties, AI and automation emerge as critical tools for business process optimization and cost reduction. The benefits include scalability, operational efficiency, and effective problem-solving. Companies are increasingly recognizing the advantages of these technologies and integrating them into their operational processes.
| Year | Percentage of Companies Piloting Automation Technologies |
| --- | --- |
| 2018 | 57% |
| 2023 | 70% |
As the table illustrates, there has been a significant increase in the adoption of automation technologies from 57% in 2018 to 70% in 2023, according to a McKinsey Global Survey.
2. Adopting Low-code and No-code Development
As organizations prioritize agility and efficiency, the adoption of low-code and no-code development tools is set to skyrocket. These tools enable quick and cost-effective development of software and applications. Gartner predicts that by 2024, more than 65% of apps will be developed using a low-code visual environment.
3. Optimizing Digital Work
The demand for tech talent is soaring, and the pandemic-induced Great Resignation has prompted many employees to reevaluate their work-life balance. As a result, remote working and digital employee experiences have become even more crucial. Digital companies are often more attractive to potential employees, emphasizing the need for robust digital suites and efficient remote and hybrid work infrastructures.
4. Increasing Focus on Cloud Services
Cloud-based solutions and services continue to offer benefits such as cost reduction, reliability, and enhanced security. They facilitate agility, faster time-to-market, and innovation, making them integral to digital acceleration. Cloud services also ensure efficient scalability, allowing businesses to adapt swiftly to changing needs.
5. Strengthening Cybersecurity Measures
With the rising number of cyber attacks and the high cost of data breaches, cybersecurity is a pressing concern. Governments worldwide are strengthening regulations around technology, cybersecurity, and data privacy, making cybersecurity measures a priority for businesses.
Digital Acceleration: The Key to Building Resilience
As we sail into the future, technology remains the linchpin of strategic planning. Despite the temptation to curtail innovation, it's crucial to maintain momentum, as the competition won't stand still. McKinsey's research reveals that companies prioritizing innovation during crises emerged stronger post-crisis, outperforming the market average by more than 30%.
So, whether your aim is to grow, dominate the market, or minimize costs, leveraging the five trends mentioned above will be instrumental in maximizing your business impact and thriving in the constantly evolving digital landscape.
---
---