No-code development – is it worth using?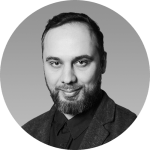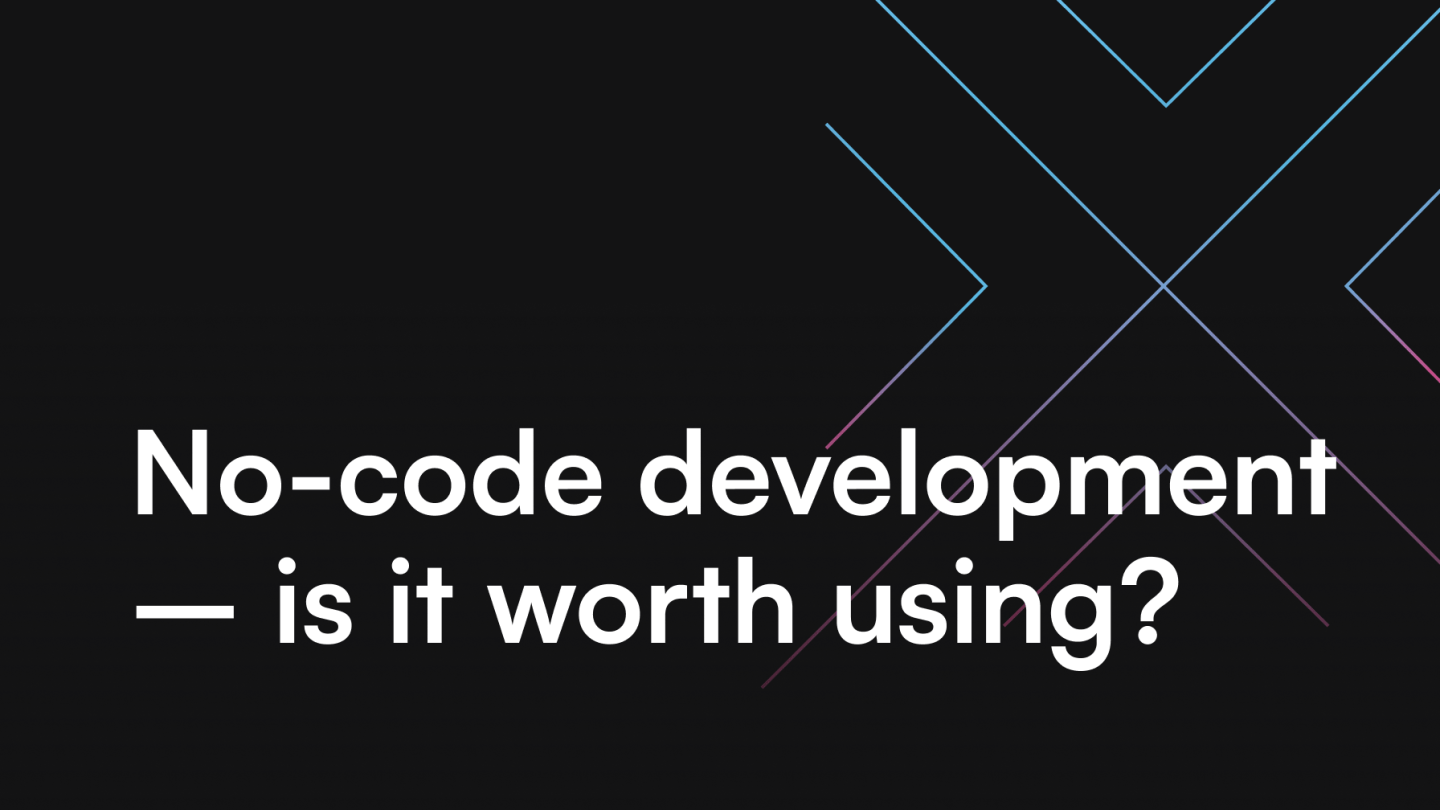 Coding is the core thing of software development. You know, the conventional way is just like this: a bunch of skilled professionals do the thing. But as technologies evolve, it is now possible to make custom app development with no code (or almost no code). Does that mean that software developers should be afraid of losing their jobs? Actually, no, however – it is kind of similar situation to AI writing and content creators. Machine learning tools can't steal your job, but they are practical in terms of increasing productivity (if one knows how to use these tools). So, technology can again serve as an advantage. Let's explore this field a bit more.
No-code development – introduction
As with many other technologies, the platforms that offer no-code development are tools that open up the world of app development to people, who don't have the extensive coding knowledge. Like, back in the days the mobile phones did not have the cameras. So, photography was something reserved for professionals. Now, anyone can capture reality and make beautiful photos with smartphone. The no-code platforms enable the option of creating a custom mobile app when one is not a coding expert. Of course, this does not mean that we will have hundreds of functional and eye-catching mobile apps in the market in no-time.
No-code development – how it works?
Hey, it's not literally 'no-code' here. It's just that the code itself is not visible to the end user. The no-code tools allow users to create applications visually. The difference is that the creators don't have to write code themselves, but it's still there. The visual components they see are actually just representations of code. Think of it as digital LEGO bricks. You build a custom mobile app by yourself, but you have the ready-made blocks – so the work is easier and faster.
The drag-and-drop functionality is nothing new. Like, several years ago non-technical people could make their own website with the same pattern. Now the non-pros can do the same in the field of mobile app development. Adding an app feature like a dropdown list or a formatted text block is as easy as dragging in a module. Simple, right? No-code is entirely visual. Although there is code working behind the scenes, the user will never have to come into contact with it. This means users don't need to have any experience of software development at all, but still can make an outstanding mobile app.
No-code is a for of RAD (Rapid App Development) solutions and their target groups are individuals and businesses that look for an agile, flexible and hands-on solution. Still, there are advantages and disadvantages of using the no-code platforms. Let's take a closer look at them.
The pros of no-code app development
Of course, the top advantage of using no-code platform is that it accelerates the development process, significantly. When you're an experienced software dev, you can really forge a mobile app in a blink of an eye. Those, who don't have the extensive coding knowledge, can also make their own piece of software quite fast. But there's more.
Thanks to the drag-and-drop interface, the apps can be designed in a hasty manner. As there is no need to manually write code, the development time is reduced. Moreover, there is less chance for errors to occur, as the app is made from ready-to-go blocks. It's not that the final software piece does not require testing – it's just about ensuring the code is working and written as it should be, as well as about the data flow and user's journey.
Yes, money – again. Do you have a tight and small budget? Well, the no-code development may be just for you. As there is no need to hire a developer expert, you can save a lot. The no-code platforms are quite intuitive and user-friendly, so basically anyone can build an app with their easy-to-operate interfaces. If the final piece meets your requirements – congratulations, you have the app.
Works for making internal apps
Looking for something that can make running of your day-to-day business smoother? How about creating an internal app that will replace admin tasks? The no-code platform will help you make one. You know, that small thing can make things easier and less monotonous. Why not make one?
The cons of no-code development
As always, there are also disadvantages. While no-code development platforms can be useful for some things, they are not the best option for creating sophisticated software that needs to be compliant with – for example – high security standards. So, what are the cons?
The no-code platforms are accessible to anyone. Thus, the risk of shadow IT increases. As people are able to forge their own apps without involving IT professionals, the apps themselves can have negative implications – in terms of meeting the security and compliance standards.

Flexibility and scalability
Professional software developers craft the products with further development in mind or for a precise case. Like, the custom, tailor-made features and expanded-to-be functionalities. Now, while no-code tool makes it easy and fast to make an app, that tool limits the user. Thus, the process is much less scalable and much less flexible. If you're thinking of the future of your app, you better consider hiring a professional software developer.
If you need an app that can be integrated with your systems and plugins, you might find that the no-code tool is not the suitable option for you. The no-code platforms are closed systems, and the use cases for them can be more restricted. Rather go with conventional development.
If you ever stumbled upon a website created using Wix.com, bought something online in a store made with Shopify, or received a mail forged with Mailchimp – you were in contact with no-code. So, you see – these can be really useful. But if you're looking for a sophisticated, custom software development – you better contact professionals (that's us!). By the way – you got a project?
---
---