Prestashop vs Magento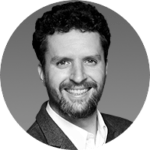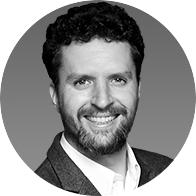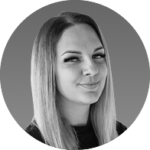 Picking an eCommerce platform is a hard decision. There are a couple of players on the market and they are the leaders when it comes to solutions that allow to create an online store. We've already analyzed WooCommerce and Shopify – the two most common platforms on the internet. Now it's time for the next pair – Magento vs Prestashop.
Let's see the main features of Magento and Prestashop and compare them in basic measures to determine which one can be suitable for your business. That's right – we won't announce a winner at the end because that's impossible. Each eCommerce store building system has its advantages and drawbacks. Whether you pick Prestashop or Magento or something else depends mostly on your business's requirements and needs. So if you are wondering which one to choose – Prestashop vs Magento – this article will give you comprehensive data on their performance.
What are Magento and Prestashop
Magento is a platform written in PHP and released in 2008. It is an open source solution based on Zend Framework. In 2018, the company that owned the platform was sold to Adobe. It offers excellent security measures, great SEO and multilingual service. Usually claimed to be sufficient for more tech-confident users.
Prestashop offers excellent security and SEO, too. It also supports many languages but is considered user-friendly and doesn't require technical skills. Released in 2007, it is an open source platform, similar to Magento.
Prestashop and Magento are on the market for a long time. They were evolving to become famous and liked solutions in their niche.
Magento vs Prestashop – market share
When it comes to eCommerce platforms, WooCommerce and Shopify are undeniable leaders. For the entire digital world of online stores, Prestashop wins – it powers more than 250 000 websites. Magento has only 185 000. But when we take the statistics for top million pages based on traffic, Magento has the 3rd place in the eCommerce category and Prestashop is somewhere close to the end of the list.
The conclusion here is that the users more often pick Prestashop, but the stores based on it are not becoming as popular as Magento digital shops. We will try to determine why by comparing the most crucial functionalities that every store requires. You can check out more eCommerce statistics on the BuiltWith website.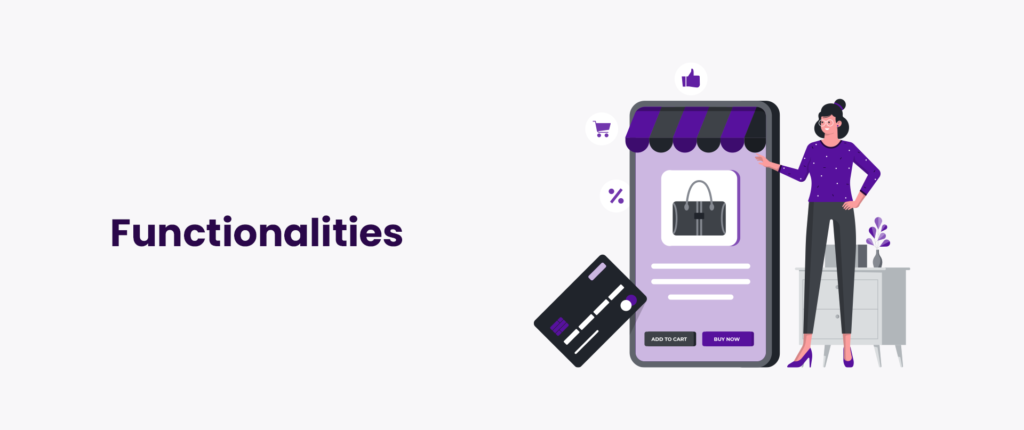 Prestashop vs Magento – the features
We need to establish the criteria we will use to compare Prestashop and Magento. What are the essential features that every online seller needs to have to offer a simple, secure eCommerce experience?
Functionalities – what do the platforms offer in terms of eCommerce features?
Ease of use – is it easy to set up and manage the store? What level of technical knowledge do you need to use each platform?
Pricing – how much do you need to pay for each of these platforms? Are there different subscription plans? Can you test them with a free trial?
Design – are there any ready-to-use themes or templates? What are the customization options for the aesthetic side of the store?
Extensions – is there any way to use plugins or add-ons to extend the store's functionalities?
Security – what security measures each platform offers?
Performance – how fast do the platforms work? Are there any issues with loading or handling traffic?
SEO – are there any search engine optimization tools available?
Support – can users expect any help from the platform? How and can they contact customer support?
If you want to compare more characteristics of Prestashop and Magento, you can visit their websites for comprehensive descriptions. In this article, we focus on essentials that really can influence your business and the future success of your online store.
Functionalities
What makes Prestashop convenient is that it's a complete eCommerce solution. It doesn't require additional elements to become a robust online store. On the other hand, Magento offers plenty of functionalities that create a comprehensive eCommerce experience.
When you use Prestashop, you can build website themes, integrate your store with eBay, Google Shopping and Amazon, use analytics to track your customers' behavior and set up KPIs to grow your sales and productivity.
Comparing to Prestashop, Magento is full of flawless features that can expand your shop any way you need it. All these functionalities are there to help you achieve your business goals. What are some of them?
Multiple Websites Development – use one dashboard to manage all your Magento pages in one place.
Powerful website management with plenty of options.
Tools for marketing, promotions and conversions – with search engine optimization, we will discuss further.
Elasticsearch – an efficient and fast search engine for a store. Prestashop also has this integration, but it works poorly.
Multiple payment and shipping methods.
It goes on and on – you can check the complete list in a document about Magento features prepared by the company itself.
Ease of use
Magento is claimed to be the most flexible eCommerce solution you can get. In the Prestashop vs Magento battle, it wouldn't win as the most straightforward tool to use. But it definitely gives the store owner a lot of control, customization and expansion options.
Prestashop vs Shopify would be a good comparison as they both present a similar level of difficulty. These are both platforms for beginners and people who don't feel confident with technological stuff.
Pricing
Both Magento and Prestashop are open source and free to use in their basic versions. Each requires a hosting provider to be installed and configured, so the cost of that varies depending on the company. For Magento, it is recommended to find a provider that supports this platform as it usually has unique options that support all the functionalities offered by it.
Prestashop is less scalable, but it doesn't need as flexible hosting support as Magento. Also, with the latter, you can get even more with paid enterprise plans. So if you are predicting the rapid growth of your online store, you should definitely invest in Magento. Prestashop will be perfect for small eCommerce businesses.
As for Magento vs Prestashop, when it comes to free trials for their more costly versions – Magento offers 30 days for free and Prestashop only 15.
Design
Prestashop and Magento have their own marketplaces where you can browse countless free (only Prestashop) and paid themes and templates. The perfect online store design is particularly crucial for eCommerce as it can grow sales, create a positive customer experience and make your brand the users' favorite. That's why you should spend some time on picking the right layout.
Prestashop themes provide effortless customization and don't require any tech skills. Magento usually limits the user with premade themes. That's why store owners hire software development companies to create their individual, personalized Magento websites – because it allows them to do so. As an eCommerce platform, Magento is highly flexible and allows everyone to build their stores from scratch.
Prestashop vs Magento, when it comes to design, depends on your needs and the budget as collaborating with a developer might be pricey. But if you have the money, investing in custom design can be the best decision for your online store.
Extensions
We can get a couple of thousands of extensions for Prestashop and Magento – a little bit more for the latter. All of them can expand a digital store built on each platform to become an even more advanced eCommerce solution.
Some extensions are, of course, paid and some are free. Magento has a little bit more non-standard add-ons, but Prestashop allows easy installation. Here, Magento vs Prestashop would be a draw, as they both have a fantastic offer.
Security
We always say that security is one of the most crucial aspects of running an online business, but especially for eCommerce. Processing tons of personal data and payments needs the best measures of protection.
Both platforms are regularly updated and fixed by their creators to make sure they are resistant to external attacks and malfunctions. There's a slight dominance of Magento – mostly because more hosting providers know how to optimize their services to provide Magento users with most secure servers. With Prestashop, you also get a lot of safety options. Both can also be enhanced with plugins.
Performance
When it comes to performance for Prestashop vs Magento, that mostly depends on the hosting providers and their optimization. They are both self-hosted platforms, so they are not directly responsible for their performance rates. The users need to take care of maintenance and get the right infrastructure to make their websites run smoothly.
You should also remember that your Magento store can work slower or faster depending on how it was developed by a software house you hired – if you will pick that option. The team you will outsource to do that should use such practices and tools to create a product that will work splendidly without any slowdowns.
Prestashop is described as more lightweight, but it can become slow when there's too many products in the inventory.
SEO
To get robust SEO capabilities, you can pick Magento. Prestashop also has a lot of SEO features, but they require additional extensions to work. When it comes to effectiveness scores, Magento wins without dispute.
Support
Finally, Prestashop vs Magento analysis ends with a comparison of customer support offers. Running an online shop means you will sometimes require assistance or technical services. You can get them from both Magento and Prestashop, as they both have support centers and knowledge bases.
The main difference here is that Prestashop support is paid. You have a couple of various options to choose from and then you can contact the customer service. So it is better to start with tutorials, videos and documentation or ask the community before you decide to pay.
Magento has free support available 24/7 on multiple channels. It also has a community of helpful users and many resources to learn on your own.
Summary – which platform should you get?
You probably ask yourself now – should I use Prestashop or Magento then? And the answer is never the same. Each platform has its benefits and flaws you should keep in mind when making a choice. With both, you get a set of tools and features suitable for a digital store you want to run.
Prestashop is often recommended to small and medium enterprises as it is easy to use, doesn't require technical knowledge and has a lot of premade, non-customizable functionalities. Magento gives the owner more control and personalization options. The website can be designed from scratch and expansion is almost limitless.
Before you pick, try to compare most popular eCommerce platforms together – like Shopify vs Prestashop, Shopify vs WooCommerce, Magento vs WooCommerce, Prestashop vs OpenCart or PrestaShop vs WooCommerce. Read as much as you can about each of these solutions and find one that will meet your expectations and needs.
Get started with your e-commerce project – contact us and tell us about your business goals. We have a team of specialists that can create your online shop using Magento, Prestashop or any other popular solution of your choice. Let's work together and create a product that will make your customers in love with your brand!
---
---