eCommerce solutions – what is Magento?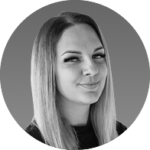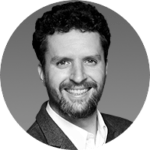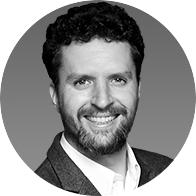 Ecommerce is an industry that doesn't slow down its growth. And in times of crisis, when people can't freely visit their favorite stores, its importance will be even more significant. Even businesses that weren't considering digital expansion should think it through again. The benefits are countless: reaching thousands of new clients, no need for renting premises or hiring sales assistants, cheaper advertising and more effortless scalability.
Table of contents
But selling products online requires proper infrastructure. There are many solutions on the market. Our goal is to take a closer look at some of them. Today, we will talk about what is Magento, what are its advantages and drawbacks.

What is Magento?
Magento is an eCommerce platform released in 2008, written in PHP and developed on Zend Framework. It's an open source tool with many features that allow programmers to build advanced online stores. Research shows that Magento is the most popular solution when it comes to eCommerce websites. It is a trusted infrastructure for big players like Nike, Samsung, Ford, or The North Face.
There are two versions of Magento – Magento Open Source and Magento Commerce (previously Magento Enterprise edition). The latter comes in Platform As a Service (PaaS) model with cloud hosting and even more functionalities for online sellers. The Open Source version of Magento is free to use and customize.
We should also discuss the differences between the first version of the Magento eCommerce platform and Magento 2.
Magento vs. Magento 2
Magento versions are quite a big deal for every eCommerce store. Especially now, since support for the first version of Magento ends in June 2020. The unusual situation here is that Magento 1 and 2 existed simultaneously for years, so the merchants could choose if they wanted to migrate during this time. You could say that an update would be an obvious choice, but it wasn't necessarily like that.
Magento 2 was bringing even more comprehensive functions and robust performance to the table. But migrating an online store is not a piece of cake. There's a lot of data, often hundreds or thousands of products and the whole management system to be moved and adjusted to a new eCommerce platform.
So for a couple of years, online store owners could decide if they wanted to migrate their Magento stores or not. If they did that beforehand, then now they don't have to worry. If not – they need to take care of it as soon as possible. Lack of official support might be problematic at some point, so it is better to update to Magento 2.
And what exactly can be found in the new Magento version? The features include faster loading time, improvements to the admin interface, enhanced customer experience and mobile shopping experience, better overall technical architecture, a couple of new features that Magento 1 lacked and new testing capabilities. Definitely worth moving to the second version!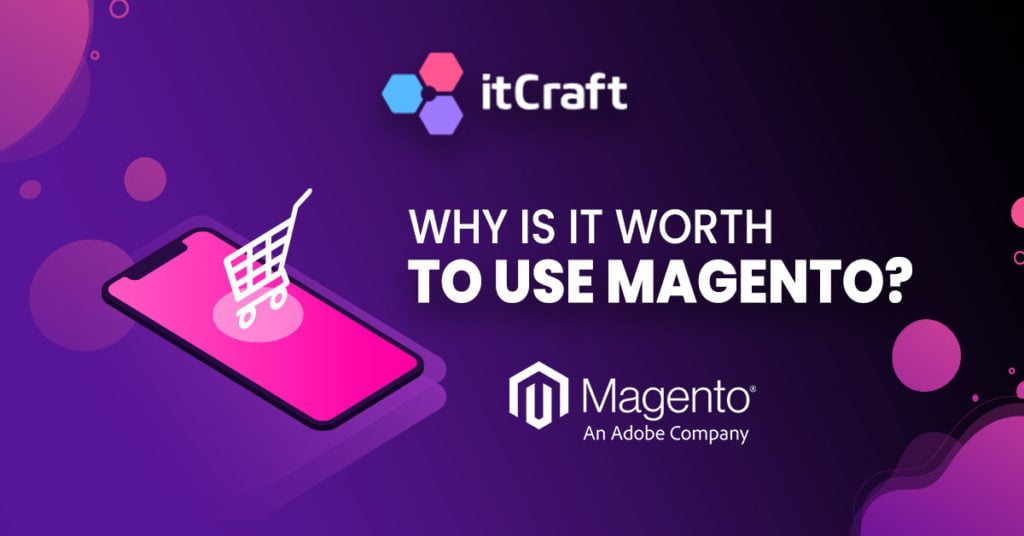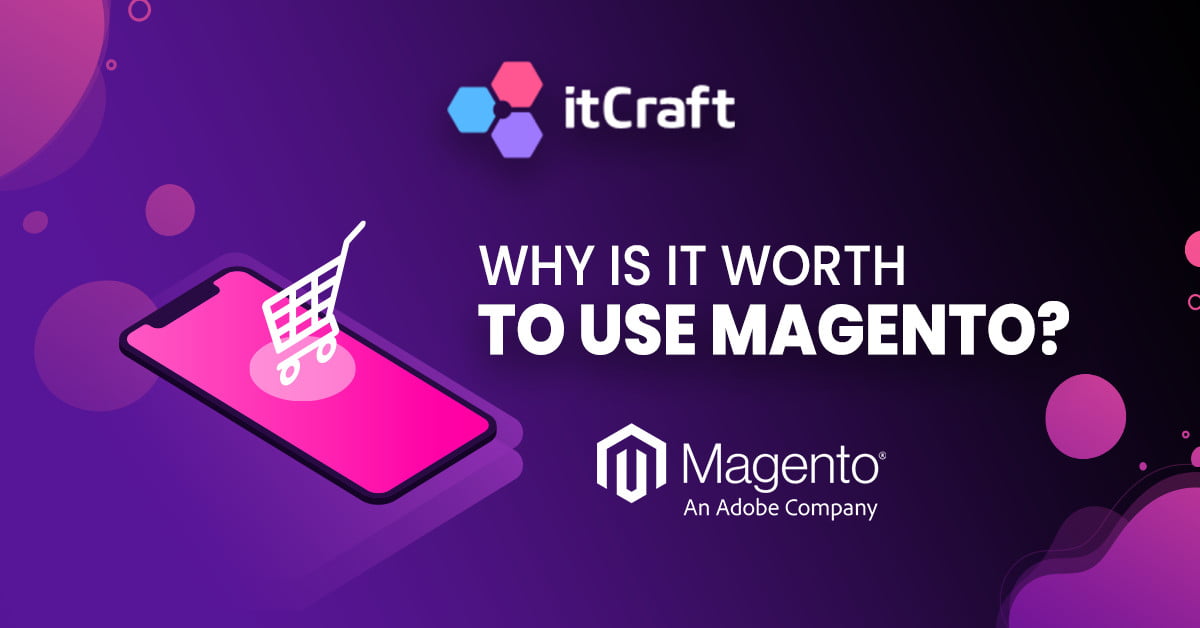 Why is it worth to use Magento?
The eCommerce platform requires features that are not available on ordinary websites. That's why using Magento is a much better idea when an online store. Here's a list of functionalities that it provides:
Flexible architecture
Magento offers ready-to-use modules but also a fully customizable architecture. This way, a Magento website can be built according to the current business needs of the owner.
SEO optimization
Every eCommerce store should have well-designed search engine optimization that makes it visible in Google and other meaningful searching tools. Magento provides plugins that allow us to configure SEO options for better e-marketing results.
Full responsiveness
Magento also provides responsive mobile versions for online shops built in it. This way, all traffic from smartphones gains easy navigation and simplified interface without losing the quality of performance and user experience.
Advanced analytics
Integration with many analytical tools allows merchants to track their website traffic, measure conversion rates and collect useful data about users' behaviors.
Multistore feature
This functionality will be particularly useful for sellers that run multi-language eCommerce stores. One administration panel will enable them to control all versions from one place conveniently.
Many integrations
First of all, Magento integrates with the most popular ERP and CRM platforms, which makes it easier to implement into already existing systems. It can also connect with price comparing apps and social media portals.
Magento functionalities for eCommerce websites
For every aspiring online shop owner, Magento is one of the best eCommerce solutions on the market. This open source platform offers a lot of possibilities when it comes to building eCommerce stores. Let's go through all the features that you should make use of when creating a Magento website for eCommerce purposes.
Management system
Using Magento, you gain full control over your inventory, products and categories. You can customize them, place orders based on your stock room's state and sort all items the way that will be accessible for all your customers.
Customer service enhancements
Contact forms and email services supporting all customer inquiries are a part of Magento. You can also add a review section to your products, which will help you collect feedback.
Payment gateways
You can connect multiple payment methods such as credit cards, PayPal, Google Checkout and external payment modules like ePay. Providing various possibilities in this area gives your clients a choice which makes them more satisfied with the process – because they can use payments they prefer the most.
Marketing tools
Your promotional strategy can be complemented by corresponding sales announcements integrated directly with your store. Magento allows us to create coupons and discounts freely.
Analytical integrations
Especially with Google Analytics, which is one of the leading tools when it comes to reporting all events that are happening on our website.
Additional facilitations
When using Magento, you can really create an online shop that will meet all your requirements. For international brands, there's multi-language support. Searching features are fast and accurate, which simplifies the process of finding exciting products. Clients can securely manage their accounts and get full access to their purchase history, lists of favorite items and personal information.
There is no enforcement when it comes to hosting for your store. Magento allows you to pick the service you prefer freely. Security measurements Magento brings to the table are also worth mentioning. With constant updates and community support, you can be sure that it will always work fast and efficiently.
Disadvantages of Magento
Now you know what is Magento for eCommerce. The advantages are undeniable, but there is also a little bit of criticism towards this platform. Some experts say it can get quite expensive to use Magento, even with an open-source version – that's because it requires development services to build and use a Magento store. Then it needs frequent updates, not to mention the cost of website maintenance like hosting services.
Updates are actually one of the main subjects for complaints, as well as the requirement for technological knowledge to take care of a shop made with Magento. At the same time, it is accused of not being enough for significant enterprise needs. Last but not least, Magento is claimed to be not ready for innovative digital solutions like IoT. So the clients won't be able to access eCommerce stores created in it from their smart speakers like Amazon Echo, smartwatches, or other devices of their kind. And in the evolving era of modern hardware, we need fully compatible software.
Of course, there is no platform without flaws and Magento is no exception. The choice should be based on our business needs and goals. Magento is definitely one of the leading eCommerce solutions and giving it a try might be beneficial.
Magento – a summary
With Magento, you can sell your products online. Ecommerce platforms are highly popular as they are convenient and available wherever we are. In uncertain times, for example, during a pandemic, it's a must to be available for clients from the comfort of their own homes.
Whatever you pick – Magento or any other eCommerce system, you need support from an experienced software house that will prepare it according to your requirements. At itCraft, we curate individual solutions for our clients from scratch. We can help you to set up Magento and adapt it to your needs. Let us know what you have in mind! We can work on your future Magento store together. With our seasoned team, you can expect professional service and help with maintenance after the development process ends. And that's precisely what you might need when running your own online shop.
Read more
How much does it cost to make a healthcare application in 2020?
We explain what is the dedicated team pricing model
Google Glide – Create mobile app in spreadsheets without coding
Ebooks for junior iOS and Android developers
---
---