We explain what is the dedicated team pricing model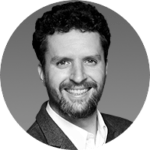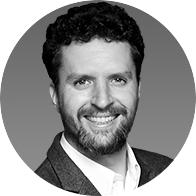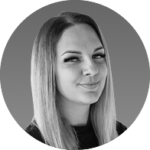 When hiring a software house to build an app for you, probably one of your biggest concerns is the price. That's right – you need a rather significant budget to hire a team of experienced developers to create a web or mobile product. But there are different pricing models you can pick from and the option you select can be based on the money you have and the project requirements. Today we will analyze the pros and cons of a dedicated team model.
Table of contents
We will compare it to other most popular models in software development: time & material model or fixed price model. We will also determine what kinds of projects can benefit from a dedicated team model. All three have their advantages and disadvantages, but they are not suitable for every product.
Let's start with the basics and progress to more details about pricing models in software development.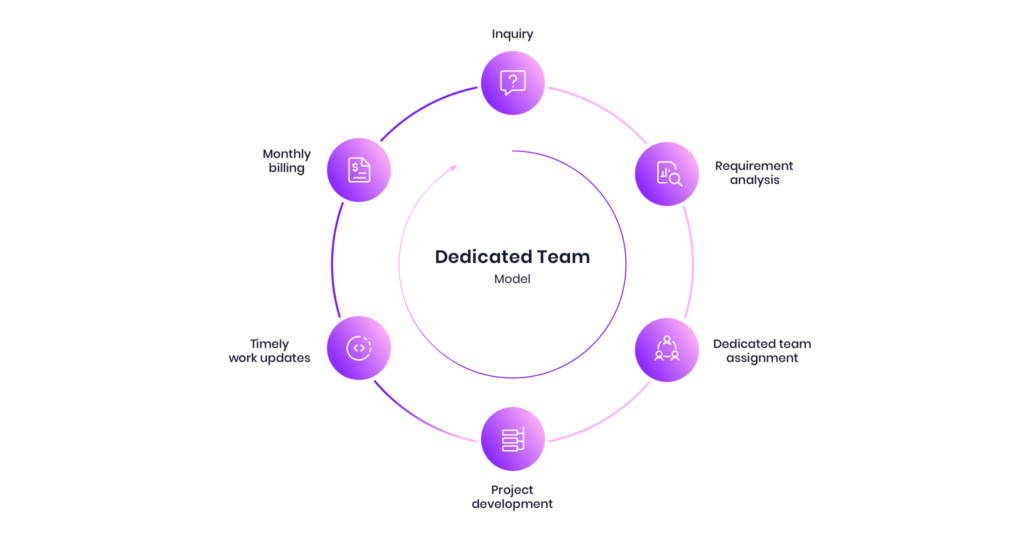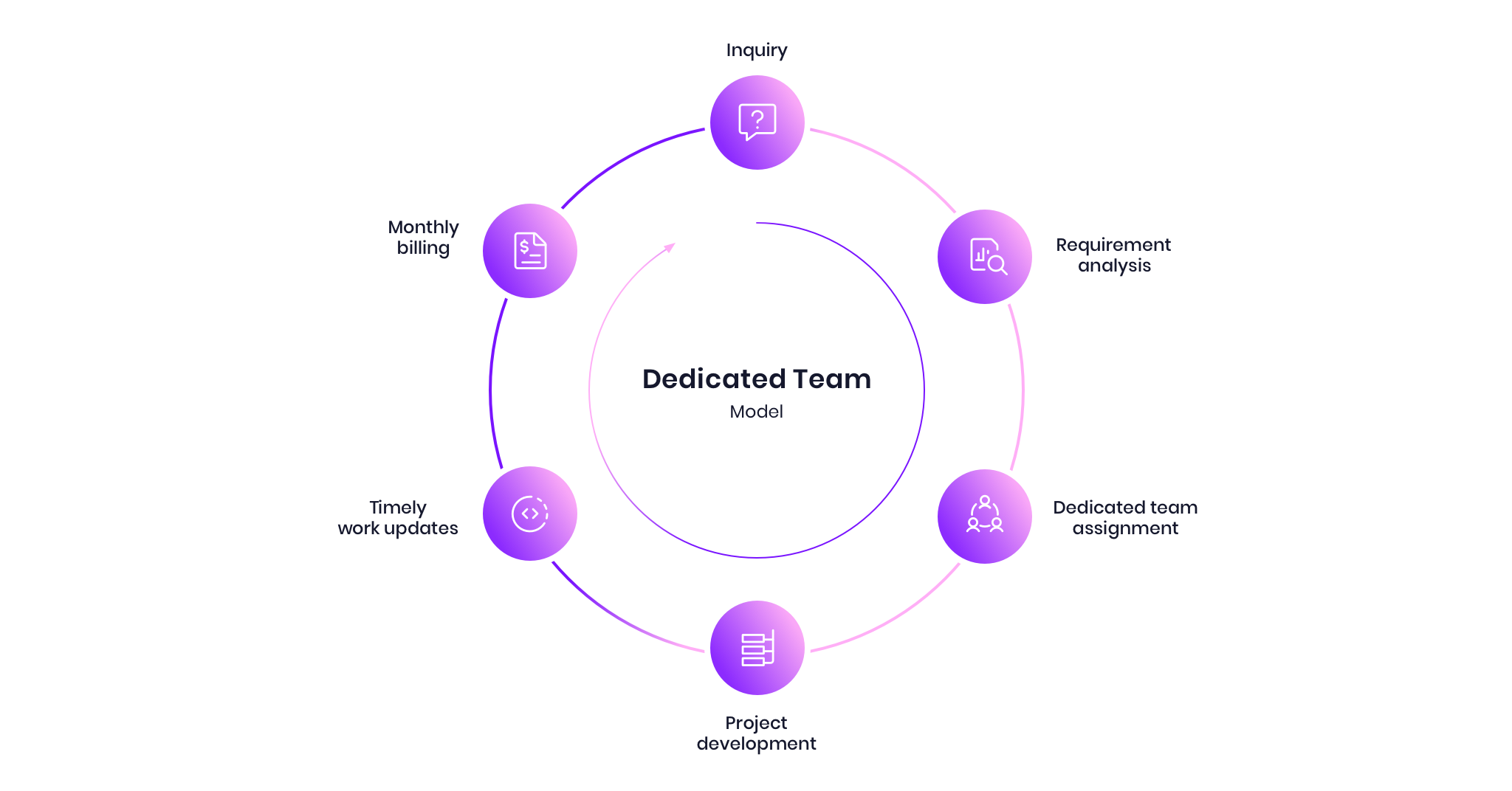 What is a dedicated team model?
When hiring an outsourcing company, you can get a team of specialists that will work on your project or negotiate the terms of the project and estimate its cost initially. The first situation means you are opting for a dedicated team price model and the second is based on a fixed price model.
Some people say that a dedicated team is the same as time and material model and that's true in some ways. They are both flexible, great for long-term projects and based on cooperation between the product owner and the team. On the other hand, the fixed price is usually applied for short-term projects as they are easier to estimate – and that's crucial as this model doesn't provide much flexibility.
Having a dedicated team basically means you hire a project manager and other team members responsible for design, development and tests. You pay for the time they spend on accomplishing the tasks that are a part of the project scope. They can become a part of your own team and complement it with their unique skills and expertise, too. Usually, the client pays every month for the work of the dedicated team.
Characteristics of the dedicated team model
Some conditions have to be met to gain the perfect dedicated team that will fulfill all project requirements. First of all, the outsourcing company has a couple of duties before the whole development process starts. They need to find a dedicated team that will be entirely prepared to finish all the project tasks with expected results. They need to design the workflow and the management principles to ensure everything will run smoothly in the process.
The client can control the progress and cooperate with the software house when picking the team and deciding on future production. Usually, the project manager is responsible for work coordination, reporting current results and establishing the next steps with the client.
How to hire a perfect dedicated team?
Start with specifying what do you need exactly. Finding out what are your project requirements is the first step to hiring perfect team members. The team composition will depend on the skills you need to develop your product and that will also determine the number of people that it will consist of.
When you have the project scope in order, it's time to look for a software development company that will have exactly what you need. Do your research – check out portfolios, reviews and social media profiles to determine their experience and what they can offer. If there's a brand that catches your attention – don't hesitate and contact them via email or phone. That doesn't oblige you to anything, but it can give you a better view of prices, competences and availability.
Discuss your project with them and see what they can propose. It would help if you asked about their work methodologies, team members and their abilities, project management and hourly rates. After finding the company that meets your expectations – you can sign a contract and start working! You will pay monthly for your dedicated team's time and effort to deliver anticipated results.
When to hire a dedicated team of developers?
Whether you are a new startup, an established enterprise or a digital agency that needs an addition to their existing team – you can benefit from a dedicated team of developers. We can categorize them based on the mentioned entities.
For the clients – project type
Startups, corporations and popular brands should invest in hiring a dedicated team for software development when they have a significant-sized project with many tasks, or they want to do a series of projects and continue the collaboration for an extended period of time.
If all the requirements are not clear from the beginning and it is expected that some of them can come out in the process – a dedicated team pricing model also will be suitable. Also, if your project's scope, timeline or budget are constantly changing, but you don't want to sacrifice quality, this model is perfect. And we probably don't have to mention that for all clients with an unlimited budget having a dedicated team is a great idea. If your resources are tight – a fixed price contract will be much better as the costs shouldn't change after estimation.
For digital agencies – staff needs
An IT company or any industry brand can outsource developers from the other – because there are no identical businesses. They can hire different specialists with various skills and unusual experience. So if you run an agency and your own team needs expansion to finish the development process – a dedicated team model will be ideal.
Also, if you have a project manager and the staff responsible for other aspects of mobile or web development, but you don't hire your own developers – outsourcing in a dedicated team model saves the day. Actually, you can hire whoever you need – also a PM or a designer. And if a project from your new client requires unique skills – it is better to get a seasoned dev that already has it, then hire a new employee or train an existing one.
Dedicated team model – pros and cons
Each pricing has its pros and cons – dedicated team, T&M and fixed price. Project requirements and business goals should influence your pick. Let's see what are the advantages and drawbacks when it comes to a dedicated team.
Dedicated team – pros
Flexibility
You can change your project scope, add new tasks and priorities, and even suspend the work if you have a temporary money crisis (e.g., due to a pandemic or industry decline). Having dedicated developers is excellent when you have plenty of ideas, or you don't know the exact parameters of your project yet.
Cost efficiency
It is cheaper to outsource dedicated team members than hire your own employees and onboard them. And if the project work is estimated the right way, it is much easier to plan your monthly budget.
Control
First of all, having your team focused on one particular project is much more productive and also gives you a more comprehensive insight into current work progress and the schedule for the next steps. If you hire a team with a project manager, you can be sure you will always be up to date with everything.
Collaboration
If you want to be a part of the process – with your knowledge about the target audience and industry experience – as a client, you will always be welcome to do so in this flexible model. Digital tools allow you to be in constant contact with the team wherever you are.
Dedicated team – cons
Inefficient in some cases
Hiring dedicated developers is not recommended for small projects with a short list of requirements. A fixed price will be much better in this situation. It also can be a much better option when the client has a small, non-negotiable budget.
Longer preparations
In a fixed price model, you need to estimate the project carefully, but for a dedicated team model it can also be problematic. Finding perfect developers and other team members can take a lot of time.
Can get out of control
If the work is not managed correctly and there are constant changes and new tasks added to the project, the cost can suddenly grow higher and time-to-market will take forever.
Dedicated development team – how much does it cost?
Outsourcing is usually cheaper than hiring local specialists – that's a fact, especially if you live in the US or Australia and are looking for a software house in Europe. That's because of living cost gaps that allow developers to make good salaries and still charge less than their American or Australian colleagues. If you want to read more about outsourcing in different countries and what costs can you expect when hiring companies from other locations, you should check out our article What Is Software Outsourcing and How Much Does it Cost? – it's a comprehensive guide on that subject.
As for the budget, we also wrote a full article about app development costs and we recommend reading it because we explain there how different project requirements and business goals can influence the scope of it and, as a result – the final cost estimation. Remember that everything can determine the price of software development – technologies, the number of products (one or two apps, websites, backend, etc.), estimated timeframe before release and so much more.
And if you are wondering what the exact differences between fixed price and T&M contracts are – check out our comparison and find out which one could be the best decision for your business.
Dedicated team model – summary
Having a team that will fulfill all your project needs and deliver fantastic software product seems like an excellent deal. And frequently, it is indeed. But you should remember it is not always applicable – each of these models was created for a reason and you should ask the company you want to outsource from for advice in that matter.
Being aware of your product and your goals is the best way to get a tailor-made contract. This can help you to efficiently spend your budget and see the final outcome when it's time for release.
At itCraft, we propose individual settlements – to cover your expectations and give you a team prepared for every challenge. Collaborate with us and together we can achieve amazing results! Contact us and let's talk about pricing models, dedicated teams and other relevant details.
---
---