WAYS TO PROMOTE YOUR MOBILE APP AT NO COST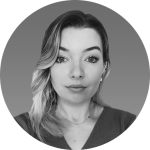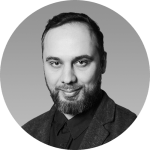 How many mobile apps are being developed now? Just open the app store on your phone and look at the numbers. The mobile app market is constantly growing. According to Statista.com, the number of downloads in the App market is projected to reach 228,983.0m downloads in 2022. As you can see, the Android apps and iOS apps market is skyrocketing and it looks like it's not going to change anytime soon.
You are just finishing the work of developing your own mobile application and you don't know how to stand out from the competition and not get left in the dust? Plan a marketing strategy for promoting your mobile app. Do you want to do it at no extra cost? Then you have come to the right place because we have some valuable tips for you. Sit comfortably and take notes.

What is mobile app promotion?
To promote an app you have to build a marketing plan based on which you will reach your app's target audience. You must plan the implementation of promotional activities well in advance. If you still need to work out the last things in your mobile app and you are still not 100% sure about its final shape – give up publishing the announcements.
Your goal is not only to have a high number of downloads of your app but also to build user engagement. Users are much more likely to use an application that is perfectly developed and a pleasure to use. Even the best promotion plan will not bring the desired result if the mobile application does not meet users' expectations.

How to promote mobile app at no cost?
There are several options that will allow you to promote your mobile app for free. Still, it doesn't mean that youwon't have to spend your time and use particular competencies. Considering that you have to pay for the mobile app development (see here how much it can cost you), promoting your mobile app for free is just an investment of one resource – time. Do it the smart way.

Mobile app promotion – App Store Optimization
ASO is often called an App Store SEO. This is a process that increases the visibility of applications in app stores such as AppStore or Google Play or others. ASO increases the app's position in organic search results for specific phrases. If you do it right – the conversion rate will increase. What a fine way to make your mobile app stand out from the crowd! And it costs nothing.
What should you pay special attention to? Make sure that the description of your application contains all the relevant keywords, and most importantly, that the name of your application does not exceed 50 characters and is based on a key phrase. Pay attention to whether the icon of your app actually relates well to the theme of the app. Keep in mind that screenshots/graphics showing your app are most able to encourage a potential user to download it. Choose the ones that showcase its greatest assets.
If you want to know more about ASO we have written an article about it.

Mobile app promotion – customer reviews
User ratings and reviews written by them also score ASO. Positive reviews influence the app store's ranking algorithms. Encourage a close circle of friends to download and review your app for good measure. In time, with the use of Social Media platforms (we're going to expand this topic in a moment – below), you will build an audience around your mobile app – these followers can also be encouraged to share reviews and ratings. Push notifications or CTAs that you cleverly place in the app will also do the job.

Mobile app promotion – content is a king
Create a blog to publish articles related to your application. Think of an interesting series of blog posts that respond to questions that concern users of your app. Explain how your mobile app works and how to use it, show what it has to offer to the user and why it is better than other competing apps. Touch on topics that are popular with your target audience. Publishing articles whether on your own blog or Medium will increase traffic to your site, but will also build awareness of your brand (check this article to find out more about the power of branding). You can also redirect users to download your mobile app directly through the article.

Mobile app promotion – use Social Media
People who use smartphones also use Social Media. There is no doubt about that. This is where the fastest flow of information takes place. With social media, you will build an engaged community around your product fairly quickly. Thus, you will fuel the involvement of your users, and you will be able to constantly and quickly communicate with them and respond to their needs. If you write a new blog article, post a link to it on social media.
If you make an important app update – share it with your followers as well. Conduct a challenge in which a free version of your app is the prize. This way you will gain an engaged audience. Remember to choose the right medium, i.e. the one that is used most often by people from your target group, for example, TikTok (see the force of numbers about Tik Tok users here on Statista) is used mostly by younger audiences, while Twitter is used by people who like to have quick access to the latest news from the world of politics, economics, sports, etc. Each channel has its pros and cons, so if you want to know more about this topic – let's talk!

Mobile app promotion – the power of QR Code
QR code is an effective way to make it easier for users to download mobile applications. And it costs… nothing. You can post it anywhere, on your website, on social media, attach it as a graphic to an online advertisement, paste it into an e-mail message or stick it on promotional gadgets. Through this opportunity, you can gain valuable information – find out exactly how many downloads of your mobile application took place using the QR code and from which devices. What's more, you can design your unique, outstanding QR Code, choose its colors, edges, frames and add your product logo. QR code is on the rise – see stats here. Cool, isn't it?

Mobile app promotion – E-mailing
Email marketing is a good way to attract customers who like to be well informed. If your app is new to the market, you can drum up user interest in emails, informing them of the app's progress before it sees the light of day. You can also encourage users to subscribe to a newsletter, where they can keep up to date with information related to the app. You are not a master of content and would like to learn how to write the kind of emails that sell? You're in luck, because we've already written about that too.

If you still have doubts and don't know how to make your product stand out from the competition, do not hesitate to contact us. In addition to being able to create unique products, we also know how to make a buzz about them in the market. Remember, all these actions sum up, so you can achieve good results of promoting your mobile app at no costs.
---
---