Top Business and Technology Trends for 2022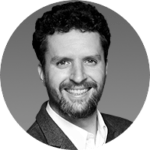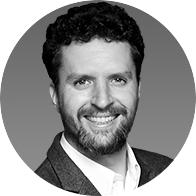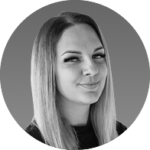 Each year, we take a closer look at the trends that will shape the world of technology and business in the next 12 months. Why is it so interesting for us? Because we know that these novelties will influence our future projects and be crucial for our clients and their customers. Every professional software house should follow the industry news to be up-to-date with inventions and better understand modern users' needs.
What 2022 will bring for the whole IT sector? Definitely, we will see the progression of innovations that started to become popular in the last five years. They are now perfected and expanded to enter the mainstream markets and people's daily lives. Let's explore the statistics and predictions to find out what will matter the most.
7 Top Business and Technology Trends for 2022
One of the most commented researches when it comes to emerging technologies is Gartner Top Strategic Technology Trends for 2022. However, many sources claim that the list repeats itself each year, the only thing that changes are the names. As we mentioned above, that will be the case. That's why we've decided to pick the most promising, interesting and life-changing ideas that are worth knowing in 2022. Even if you are aware of them, it's essential to learn how they are evolving and what their impact is on our fast-paced world.
Cybersecurity & privacy
Access to the internet has become common, and our devices can do a lot. We are connected, whether we like it or not. With the rise of IoT, AI and other technologies, we need to take care of data and privacy security, as we want to use these tools at work and home safely. That's why many brands prepare new measures that will guarantee the highest level of protection and prevention from theft, hacking and other similar issues.
One of them is cybersecurity mesh, an architecture that integrates various security services. It was created to help companies protect their assets.
According to Gartner:
"By 2024, organizations adopting a cybersecurity mesh architecture will reduce the financial impact of security incidents by an average of 90%".
Security will be one of the main factors for enterprises when picking business partners and doing transactions.
Another trend within this niche is privacy-enhancing computing, which is supposed to secure personal data in unknown networks. It's crucial, mainly because many countries implement regulations and laws regarding privacy issues. Compliance with these legal documents means that software will be able to use certain types of data but also have to guarantee a high level of safety for the users.
Apple provides security features for their customers, and the new Android also adds functionalities that will allow people to block access to particular info. It's all about consent – letting people choose who can see their location, e-mail, phone number and everything else. Big corporations can see that users demand such measures to be implemented, and they can't ignore it. That's why, in 2022 and beyond, digital businesses will have to build their products and services with cybersecurity in mind.
Blockchain & cryptocurrencies
Bitcoin has been with us for more than ten years now, and everyone still wonders how blockchain technology and cryptocoins will influence our world. Many people are not aware that it's not just about virtual money that can be used to invest, trade or purchase goods. Crypto became an industry with a lot to offer and also many challenges to face.
First of all, the legal status of such currencies varies significantly depending on location. While some countries legalize them and adopt them as official money, others ban them. Decentralized, digital forms of payments can be scary for some governments, as they are associated with suspicious transactions. Furthermore, in non-democratic countries, they can be used to share cumbersome political information and trade goods that cannot be purchased on the market.
However, blockchain was created as a decentralized ledger in a peer-to-peer network. Its architecture is perfect for building apps based on money transfers, file sharing, trading, voting and other processes that need a secure, encrypted environment. As we read on Fortunly.com, "about 90% of U.S. and European banks had started exploring blockchain's potential by 2018", and that's caused by the possibilities that blockchain offers. In the upcoming years, billions of dollars will be spent on perfecting and utilizing this technology to provide financial, legal, eCommerce and many other solutions.
Hybrid work
Because of the pandemic, many of us had a chance to try remote work. Research shows that we don't want to come back. No wonder that is the case – almost 80% of employees claim that they are way more productive at the home office. They also appreciate the work-life balance of this approach and don't want to give it up even when the coronavirus danger is over. Instead of telling people that they should go back to their company buildings, we should focus on support for each worker, regardless of their preferred style of labor.
One of the ideas incorporated by many enterprises is a hybrid model, where team members can pick days when they work on-site or at home. Furthermore, more and more businesses hire specialists despite their location. That gives them an opportunity to access the best talents on the market. Since more than 70% of employees claim that the possibility of working remotely is one of the essential factors that make them stay at their companies, employers should start adjusting their processes to this trend.
Two widely discussed challenges in that area are security and productivity. Business owners are worried that taking hardware and using software outside of company premises can put sensitive data at risk of being hacked, stolen or leaked. That's why we all should pay closer attention to cybersecurity and implement measures (like VPNs) that will make all the internal information safe and sound.
As for the second issue, there are various solutions on the market that allow people to host video conferences, share files, edit documents, track their work time, and so much more. Giants like Google and Microsoft improve their tools, and smaller enterprises create new proposals to meet the diverse needs of remote workers around the world. Soon we will be able to do everything without leaving digital environments. 2022 will probably be another year when more employees leave their offices to work from wherever they want to.
Artificial intelligence
In the next six years, it is expected that the AI market value will grow almost ten times, reaching approximately $360 billion. We are already surrounded by algorithms, whether we enter the digital world or stay offline. Automation has become common in numerous industries. Our smartphones and computers support us in daily tasks. We can even make our homes smarter by installing simple equipment. There's no escape from artificial intelligence – we should embrace it.
AI is intensely utilized in voice technologies, which will be one of the main areas of its expansion in 2022 and beyond. According to McKinsey, by 2024, half of our interactions with computers will be based on AI-generated speech. The popularity of voice-based devices like smart speakers is definitely behind it. We also can see the rise of AI-powered voice bots that thrive in customer support services.
Algorithms like machine learning and deep learning will be used in marketing and sales. They will help companies profile their ideal customers, reach out to them with individual offers and finalize transactions via an automated, convenient process. Artificial intelligence can also support businesses in manufacturing, data analysis, security, and so much more. It's undoubtedly a trend we should keep our eyes on in 2022. It will shape the IT industry, which will have to create software to run on AI-enriched devices.
Hyperautomation
Speaking of the previously discussed trend, we will automate everything that we possibly can, that's for sure.
In Gartner's glossary, we can find a definition of hyperautomation:
"Hyperautomation is a business-driven, disciplined approach that organizations use to rapidly identify, vet and automate as many business and IT processes as possible. Hyperautomation involves the orchestrated use of multiple technologies, tools or platforms (…)."
These technologies include AI, machine learning, robotic process automation (RPA), low-code tools, integration platform as a service (iPaaS) and more.
Why do we give the machines our repetitive, less liked duties? It's another way to grow any business. Thanks to hyperautomation, enterprises can achieve better scalability and growth in a much shorter time. It supports productivity and lets employees focus on tasks that require creativity, unconventional thinking and brainstorming. That's also important for their satisfaction at the workplace. Thanks to data analysis, algorithms also play a significant role in decision making. They help to find areas to improve and malfunctions in various systems.
In 2022, we can expect automation to be implemented in banking, finance, insurance, healthcare, science, and manufacturing. The companies that will adopt this technology early on will gain a competitive advantage and cut costs of their operations, which is crucial in a fast-paced, innovation-oriented environment.
Data integration
We live in a world where every person and organization has to process thousands or even millions of information every day. Traditional data management is not enough to handle that. Thanks to AI-powered tools, we can share data between sources, regardless of where it's located. This concept is named "data fabric", and it's a modern architecture that not only stores the collected data but also automatically improves its performance.
To quote Gartner's article about it:
"It monitors the data pipelines as a passive observer at first and starts suggesting alternatives that are far more productive. When both the data "driver" and the machine-learning are comfortable with repeated scenarios, they complement each other by automating improvisational tasks (that consume too many manual hours), while leaving the leadership free to focus on innovation."
Again, we have several previous trends combined here. Artificial intelligence and automation play a significant role in the way data fabric is designed. Basically, it's not a single type of system or technology that can be implemented at any moment. A company that wants to utilize data fabric has to invest in numerous solutions developed by them and/or premade. You might wonder if it's worth it, but research shows this approach can reduce data-related efforts by 70%.
Whether you pick data fabric or something else in 2022, the main trend here will be advanced, automated data management that will help in business collaboration and support the exchange of information. Moreover, we will also let machines analyze and optimize the collected data to make sure we use it in the best possible way.
Nanotechnology & medical robotics
Because of the COVID-19 pandemic that started to spread in 2020, the healthcare industry skyrocketed in terms of innovation and new solutions. Telemedicine was one of the leading trends for 2021 – we discussed it in our article about business and technology predictions published at the beginning of this year. However, it's not the only crucial medical tendency we should pay closer attention to.
Machines will not only become an integral part of the manufacturing business. They will also help doctors and other health specialists, performing tasks that require razor-sharp precision. Research proves that procedures performed with the help of robots are done more efficiently and lower the risks of errors. Moreover, they are more sterile and safe for the patient. According to a report on medical robotics, by 2025, this market will be worth almost $13 billion.
The same goes for nanotechnology, which will also be worth billions of dollars in the upcoming years. It will be used not only to support the healthcare industry – it has so much more to offer. It allows us to act on a micro-scale. This way, we can improve diagnostics and successfully fight particular diseases. All that thanks to the technological growth and development that we are witnessing at the moment. Hopefully, these solutions will be adopted by governments and popular organizations, so we can all benefit from the capabilities they bring to the table.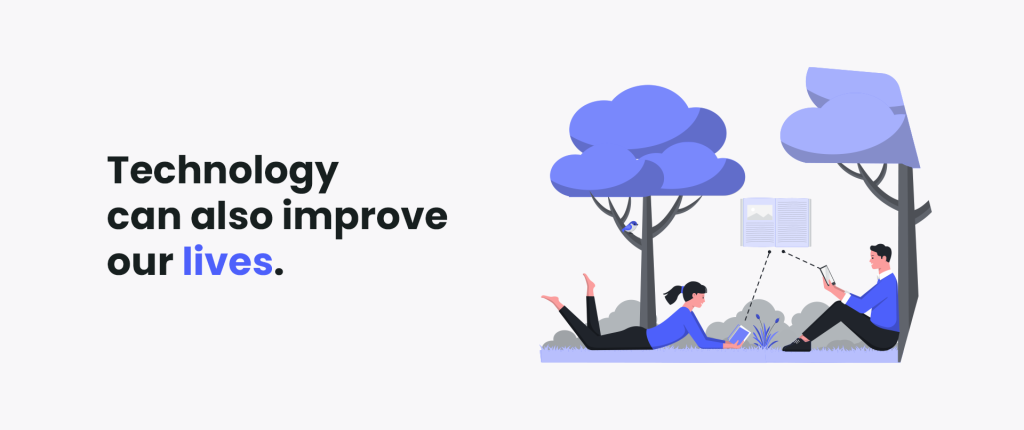 Summary
All trends we talked about in this article are somehow interconnected. They draw from each other because we live in a global village, where news spreads quickly. People can collaborate, no matter where they are, and frequently they work together for the greater good. Technology can not only make more money for big enterprises but also improve our lives. We should pay close attention to innovations, that's for sure.
As a software house, we constantly adjust our activities according to the newest trends. We want to deliver digital products that are modern and prepared to fulfill users' needs. Our team implements features based on AI, creates robust healthcare apps, builds individual security measures, and utilizes data analysis and automation tools. If you want to make a solution that will help your business thrive, this is the right address. Reach out and let us know what you have in mind! Take care, and see you in the exciting year 2022!
---
---