Is your mobile app ready for Android 12?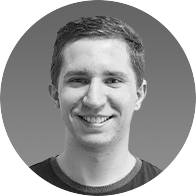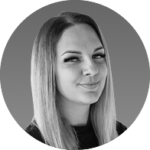 The beginning of October 2021 was significant for all Android users around the world. The 12th major version of the most popular mobile operating system (more than 70% of devices) was released. News like that is always significant in the technological world, as a fresh OS does not only provide aesthetic change to our smartphone but is also full of new features. Everyone is curious what their Samsung, Pixel, OnePlus or any other device will be capable of. However, entrepreneurs with digital products have a bit different dilemma – will their mobile apps work as they should on a new Android?
Every company that relies on an app as its central pillar of business wants their digital product to be relevant as long as possible. They invest in innovative technologies when the development process is ongoing, and they pack them with features that are predicted to satisfy consumers and become the next big trends. Somehow, it resembles predicting the future. What should we add to our mobile solution to make it stay on the market for years or decades?
When something new like Android 12 appears, the situation becomes uncertain. That's why we've created this article. We will take a closer look at Google's latest operating system and its newest functionalities. You will also learn how to find out if your app is ready for it. Let's go!
What does Android 12 offer?
Of course, mobile OS versions are not entirely different from one another. Instead, each next release is an improvement on the previous ones, and it also introduces features that will probably be trending in the upcoming months. It's a chance for the developers to use new technologies and make their product even better for the users.
Here are the main changes you should be aware of.
UI remade
The first and most visible change is the new UI design. Google claims it's a fresh take on Material Design, and they call it Material You. The main goal behind it is to give the users a lot more control over customization. For example, they can pick their own color palettes that will then be applied to the whole interface, including Google apps and maybe third-party apps in the future. Colors will be extracted from a wallpaper on the main screen, and all widgets, shades, and other elements will match it. It's a pretty exciting option that offers a high level of personalization.
Apparently, Material You will initially be available only on Pixels, but in the upcoming months, it might also be introduced to other devices with vendor-customized UIs. Other visual tweaks in Android 12 include more rounded icons, faster auto-rotation and fun animations with improved performance.
Our dev's opinion:
It's a completely new approach to rendering and presenting content on mobile devices. Material You changes the way we will design applications, giving us more flexibility regarding their UI. Although it opens a lot of possibilities, it can also be quite costly. On the one hand, the apps will get more homogenous because they will adjust to the user's color theme. On the other, it will be challenging from the design and development point of view. It will require more tests and probably several versions of mobile apps for older and newer versions of the Android 12 OS. In the beginning, business owners will have to decide if they want to create solutions that fully embrace new features. If their target group uses older devices that won't receive the Android upgrade, it won't be necessary.
Security and privacy
A critical topic for many these days. Apple is well-known for its features in that area, so Google decided it's time for Android to introduce more safety options for its cautious users. The most interesting one seems to be the Privacy Dashboard, a hub of all app permissions that allows one to control their camera, mic, GPS and other features settings.
Another two interesting functionalities are approximate location and camera/mic disable. The former allows the Android 12 users to give location-reliable apps their general position without disclosing the exact address. The latter adds toggles to the quick settings menu to block access to the camera and mic with just one tap.
Our dev's opinion:
Many applications access internal device features like cameras and microphones to utilize their own functionalities. Now the user will be able to block them instantly, at any time they prefer. For example, telemedicine apps are often based on audio and video conversations between patients and doctors. On Android 12, the users will have to be explicitly informed what can happen if they suddenly disable the app's access to the camera and mic. They won't be able to use the product. However, security novelties are always welcome, as the users are more and more educated. They want their data to be safe and sound, which is impossible if hardware and software providers don't give them a chance to make it that way. This change is really a step forward, and it will be embraced positively, that's for sure.
Widgets
We've mentioned UI changes, but widgets' redesign is a subject we want to give some extra attention to. Since app creators have noticed how users love widgets, they are more likely to implement them into their products. Also, widgets become more advanced – for example, a cinema app can display their current screenings using a widget, which is extremely convenient. No wonder Android creators decided to improve this element in version number 12.
Our dev's opinion:
Many apps already have widgets, but there are two things we will have to consider. The first one is adjusting them to the new Android 12 design principles, and the second one is utilizing the full potential of this feature. Widgets are not only comfortable to use, but they are also one of the best methods to attract the users back to the main app. This gives the creators countless opportunities to make their product unique, valuable and usable.
What else?
There are several significant updates and new things in Android 12, but there are also numerous smaller ones. They are very much interesting and worth mentioning. We should also underline the fact that many of these features are still in the beta version (including Material You), so they will probably be optimized in the near future. All of them can influence the mobile apps that will be developed in the upcoming months. Once they become stable – they might bring additional behavior changes to the table. This article will be updated as soon as we finish exploring all of their new possibilities.
Google is changing the way users play games on Android devices. They decided to optimize the experience by adding different gaming mode APIs that will automatically adjust the game's settings according to the option picked in the OS, for example, battery-saving or performance. Also, gamers won't have to wait for large titles to download completely, as they will be able to play them before the whole game is on the user's smartphone – similarly to what we see in consoles.
Another exciting feature is Car Key, which allows the owners of Android 12 devices to start, lock and unlock compatible cars. BMW and Volvo already plan to work with this system. It will also give users an opportunity to safely share the "car key" with their loved ones. The technology is based on NFC and a new UWB chip (ultra-wideband), so a smartphone that has it will be required.
Android 12 will also enable its users to take scrolling screenshots, act as a remote control for Android TV devices, copy and paste other forms of content than text (like images, audios and videos), share Wi-Fi access via QR codes or Nearby Share option and so much more. It will also introduce a bunch of technical improvements like new files and media transcoding, haptic-coupled audio effects for custom vibrations (e.g., while playing games) and the one-handed mode for convenient usage that was already in previous versions, but this time it's supposed to be much better.
Among all of these tweaks, we should also discuss optimization for foldable devices, tablets, TVs and Chromebooks. Number 12 should work better on other hardware than smartphones and offer a similar experience on all of them, just like Apple does with various devices. This, in particular, means that building apps for Android 12 will make them genuinely universal and, as a result, it will help companies reach out to even bigger audiences.
Which phones will receive Android 12?
Like with every version of OS, there will be updates for many devices on the market. Moreover, Android 12 will be implemented in new smartphones, for example, Google Pixel 6. It's worth mentioning that Pixels will be the first to receive the new operating system. The oldest model to get an update is Pixel 3. All the models below will have to settle for Android 11.
After Pixels, other brands will also have a chance to install number 12. Think of Samsung Galaxy S21, OnePlus 9 and 9 Pro, Asus ZenFone 8, Oppo Find X3 Pro, Xiaomi Mi 11 models, Vivo iQOO 7 Legend, Realme GT, Nokia X20 and ZTE Axon 30 Ultra 5G. The date is yet to be announced, but it seems like many devices will be powered by Android 12, which means that business-wise it might be a good idea to optimize mobile apps for this system.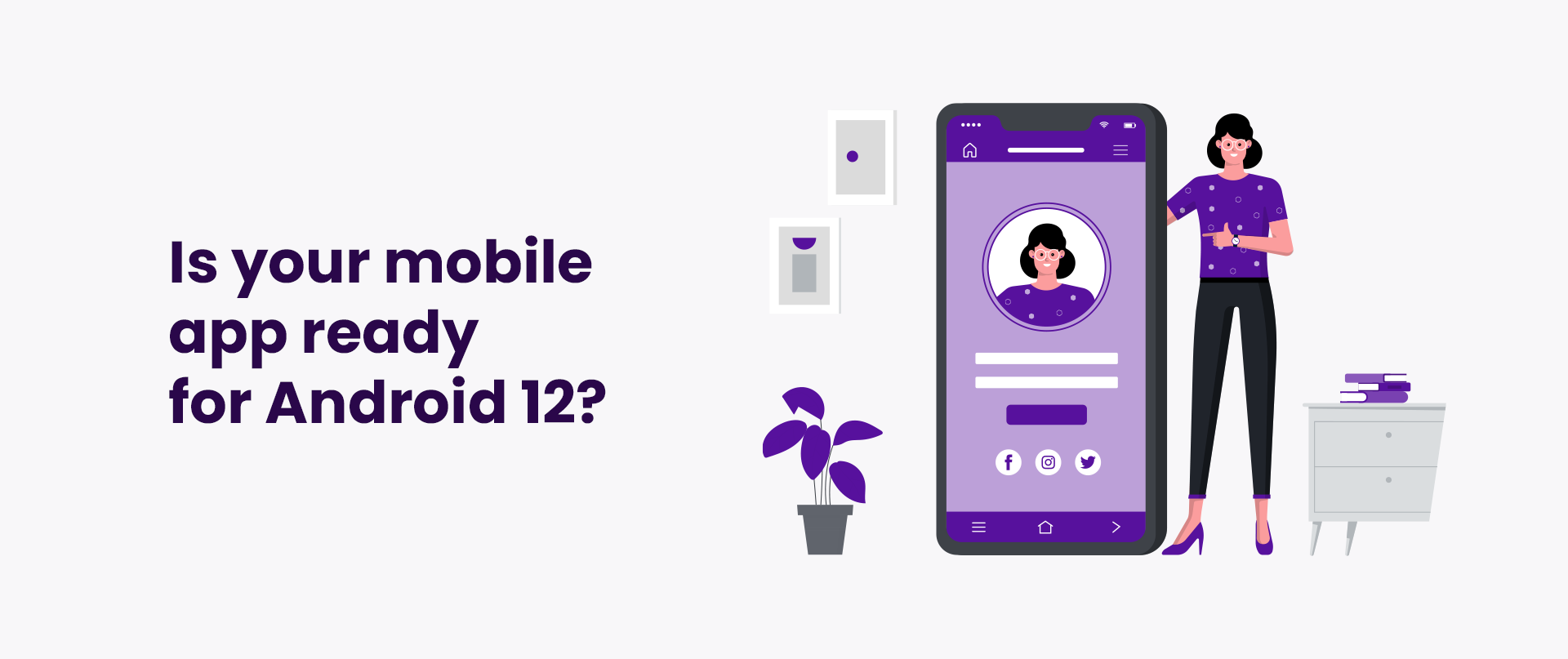 How to find out if your mobile app is ready for Android 12?
At itCraft, we can audit your mobile application in terms of its readiness for Android 12. We have many Android experts onboard, and they will thoroughly check your solution to propose adjustments, improvements and additions that will make it 12-ready and more optimized than ever. All you need to do is contact us and let us know what kind of product you offer to your audience.
Also, we can help you create a mobile app from scratch. It will not only work perfectly on Android 12 but will also have exquisite design and excellent performance. We develop software with your business goals and target customers in mind to make sure it provides value and solves problems in your niche. Let's talk about your needs and requirements. You won't regret it. We will make you ready for Android 12 and beyond. You can count on us every time a technological update is announced.
---
---