The right people for the job – finding a good app developer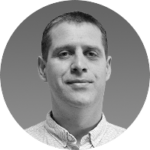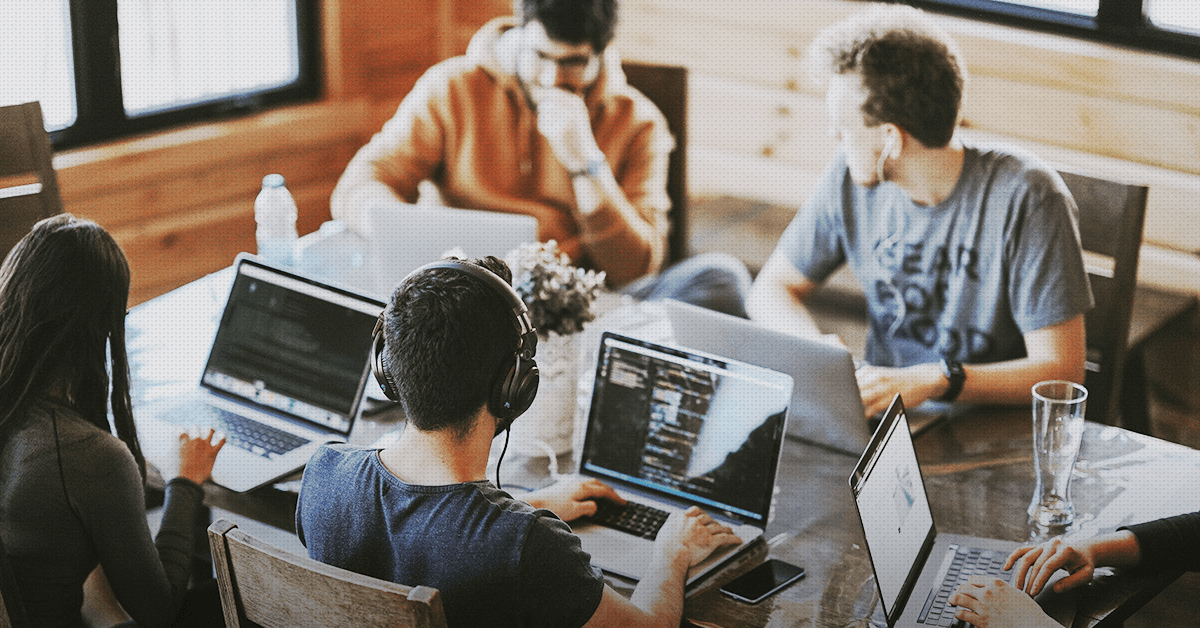 Mobile apps conquered the world. No doubt about it. They are by now a world of their own. We enter it mostly as users, customers, players.
Table of contents
What if you actually wanted to create one yourself, or rather, what if you needed someone to craft your idea into one? The answer is simple – you pay people to do it. Who you pay, what for and how much – here's the real question.
Approach with caution – hire coders that deliver
There's a multitude of companies all over the world specialising in mobile apps and software development. Some big, some small, some just a couple of guys with computers. Plenty to choose from, but keep in mind your needs. Look for what they've already done, install their apps on your device, read reviews. You can give them a call asking what size projects they mostly work on and what is their typical MO. The answers should be clear and not give you too much of a headache. If they're pros, they won't beat around the bush. If you're happy with what you're hearing, it's time to share a little bit.
World's smallest violins – money in app development
Most companies will ask you two things:
What do you want to do?
What's your budget?
Actually, the app development cost question is usually most important here. Although it may seem counterintuitive to spill the beans straight away, with software development it makes more sense than waiting around to hear their offer. If a company knows what you can afford, they will be able to tell you how much you can get for it. As all apps differ in complexity, costs are always estimated individually. Asking "how much will an app like this cost" will not get you very far. Companies want specifics – every little piece of your app means work, and work needs to be paid for. And remember – there are a lot of them competing for your money, so they won't (all) be trying to rip you off. At first, before you build some trust, you want to give them at least something to work with.
Prepare specification of your app to get accurate estimation
What functions will your app have (chat, video, maps, inter-user communication etc.)? How many screens will it have? What platforms will it run on (iOS, Android, Web)? Will it require login? Will it need to store data on a server? All this you can actually give them without telling the big secret – the one thing that makes it better, different or one of a kind. All the above info is important to developers to give you some initial app development price estimate. Without it it's shooting in the dark.
A finger – not …
What you tell a company at the very beginning is actually quite important. The more they know about your needs, the better they can answer and tailor an offer. What if your app idea is the bestest of the best and it's going to conquer the world and it's a secret and no one's done anything like it before? Well, aren't they all like that? The answer is three letters – NDA. Most respectable companies will mention Non Disclosure Agreement very early in the talks. If you don't hear the words at one point or another then you might want to reconsider. NDA option means they respect your need for confidentiality and are open about what's important to them – providing you with a service, not stealing your idea.
…the whole arm
NDA is essential at first contact
With NDA in place you can finally be at ease. The app development company you're talking to is set to make money on you, not instead of you. You can give them detail, you can let them assess it and tell you exactly what you need. You will finally hear how much you will really need to pay to get what you want. If the price you hear is out of reach, don't panic. Real pros will tell you what to do to reduce it. The company should be able to inform you about the options you have to make the price tag more sightly. Remember with pricing – T&M is probably your best bet when it comes to estimating. You will know how much certain parts of your project will cost and thus will be able to reduce (or expand) your requirements to suit the budget.
Size matters – how to choose the right one
This one is fairly simple. Big app development companies – big projects , small software houses – you get the gist. Although it's not unheard of for big players (100+ employees) to take on small (read: cheap) projects now and then, they usually look for stuff that will engage big teams. Pricing in big companies is usually proportionate to their size. When shopping around, keep them in mind, but concentrate on medium sized software houses or, if your project is fairly simple, think small. Going all directions here will give you a better base for comparison.
"How" is more important than "how much" – code quality factor
Once you get your initial estimates it's time to compare. Here again, what's advisable is actually against instinct. It's NOT about the final price. It's all about what you get for what you can pay. Estimations you will receive will be either fixed price or T&M (time and material).
Fixed price for an app development
Fixed price is usually riskier for the developer so expect it to include a safety net in form of a hefty overhead. With fixed price though – you will be paying the price as agreed. All the delays, complications or miscalculations on developers side are not your problem, but if you need something extra, that wasn't included in price – you are going to have to pay.
Time and material billing
T&M model is the one most of them prefer. That's where you pay for the work hours of the team assigned to your project. This model is much more comfortable to work in, both for you and the company. You get good insight into the project, the work is divided into stages, you pay per stage completed – quarterly,monthly, weekly – depending on needs. The more you include yourself in the development the more you save. If you're i.e. a graphic designer and able to give them ready made materials – bang! hours saved. T&M model is flexible, can be adjusted and changed as required. It gives you the opportunity to be more involved in the project, and the developer to establish a clearer communications on development and issues that may arise.
How to compare offers? Apples with apples (and an occasional lemon)
If you compare T&M offers, see first how thorough they all are. Stages of work should be clear, estimate amounts of work hours for each stage included. All aspects of work required should be given and the specialties of the team members assigned to the project clearly indicated. A serious offer should be professionally prepared and easy to read. Companies should also make themselves available to clarify any technical terms or other details you might find hard to understand. Lack of attention to detail may sometimes be intentional. Every detail added later can be priced and as a buyer you might not like what you see when it's too late.
The hardest part about hiring an app development company
When it comes to the decision nothing is better than following your gut. Where to find developers with the best offer? There is no simple answer. Compare prices, see what you're getting, what sort of support is offered and what the people you will be working with are like. One thing to remember is: If you feel something's off, it most probably is. I can't help you make a decision (neither would I want to) but hopefully after reading the above you can have some clarity what to expect when navigating the shifting waters of mobile app development.
---
---