Our clients are accelerating their businesses!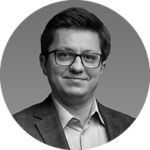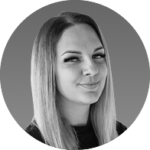 For over 10 years on the market, we've been collaborating with many successful startups and enterprises from around the world. Our goal has always been the same – to help them skyrocket their businesses with robust and scalable software. With an individual approach to every client combined with innovative technologies and unique know-how, we released various mobile and web applications, as well as other software products.
Some case studies are available in our portfolio section. Take a look and read more on:
– Home Doctor – a complete Uber-style system for the process of ordering home visits,
– Simple – a cloud-based management system to digitally comply with the complex food safety standards in medical facilities,
– Supracare – our own product that allows care facilities to manage individual patient plans, organise work processes, and make data-driven decisions to increase efficiency and quality of care.
Now, we are excited to share that two of our collaborators announced amazing achievements in their fields.
Home Doctor, a Polish telemedicine startup, raised 3,7 million euros in Series A funding, which made it one of the most prominent companies in Eastern Europe within the digital healthcare industry. The online consultations platform was founded in 2016 and we've been supporting them along the way with our great expertise, talent and technology. We are incredibly happy to be a part of their tremendous success.
Recently another client of ours celebrated the launch of their innovative product. Canadian startup, MindLeap, premiered their mobile apps for iOS and Android. MindLeap is an advanced digital health platform that helps people connect with mental health specialists that can empower them to thrive and develop habits for a healthy mind. The recent acquisition by NewLeaf will help MindLeap expand their business and accelerate growth.
If you want to read the success stories of the clients mentioned above and other thriving e-health businesses – download our freshly released ebook about telemedicine.
Finally, we'd like to congratulate Home Doctor and MindLeap for their spectacular successes! It feels great to be a part of it. We love helping companies worldwide digitalize their businesses. If you want to push your ideas further but do not know how to do it – we'll do it for you! No matter if you are an aspiring startup owner or have a business idea and no clue what to do with it – do not hesitate to contact us. We are here, with 10 years of experience across different industries and business models, to help with another great idea!
---
---