A start-up must know of how much and what we pay for when we implement our idea for a mobile app.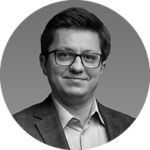 Start-ups – they have become so popular over the recent years that if you asked people in a street of any city, it would be difficult to find a person who has never heard of them. Things would be, however, completely different, if you asked the same people what a mobile start-up is.
Table of contents
This guide, developed with participation of owners of itCraft Company – Bartosz Pieślak and Karol Wegner, is a must have not only for those who are planning to create their own project, but also for those, who have already completed this phase. It is not hard to notice that such projects have been extremely successful, especially in IT area. Why? Below you will find the answer to this and other questions.
What is a mobile start-up and why is it so popular?
Let's start from scratch. New technologies offer a number of possibilities to create innovative business models. One of them is mobile start-ups or projects based on ideas whose key element is a mobile application. The difference between this and a standard business is first of all a higher risk of failure, but at the same time those who succeed can expect much higher income.
This partly explains popularity of mobile start-ups, but other motivations are of equal importance. Let's have a look at the key three motivations. First is the range. Now there are 5 times as many telephones as there are computers and the telephone is within reach for 90% of the day which makes it the most efficient means of communication that lets you immediately respond to various expectations of users and customers. High scalability of business based on mobile solutions is number two. If you have a good product you can quickly win all the key markets because propagation of mobile business in new countries is relatively easy even though the level of complexity of this process depends on the specific app. Last but not least are the current trends – in the past everybody wanted to have a fashionable restaurant, now it is a popular social app.
I have an idea – how much and what I will pay for and when will I get a ready solution?
Let's say we have a concept for a business that we want to carry out as a mobile start-up. What do we need? First, you need some time to coherently and in a detailed way describe the whole solution, present key scenarios for the use of your application, determine your main competitors and say what advantages over others your idea has. You can also find an app developer and ask for an application brief template – it will guide you through the most important questions that you have to ask yourself.
Your request will be better processed, if you submit an expected timeframe and specify your budget. Remember, there are many inquiries now and companies give up cooperation with partners who fail to submit a precise and complete inquiry. The next step is to choose a reliable IT provider and to secure funds for the project.
Before production of the app starts, you have to know what you buy and how it will work. This is why 20-30% of the whole budget should be spent on creating elements like UX maps (referring to the overall impression of the users), graphics motives and design as well as description of all screens.
User-friendly app is a very important part of planning a design.
Half of the budget will be consumed by the next phase, i.e. production. A mobile start-up, except the app itself, usually consists of an administrator panel and a website that functions as a business card and sometimes a full www application that is equivalent to the mobile one. Complex testing is absolutely necessary and will require 15 to 20% of the budget. The final phase is implementation of the mobile application and transferring it to production servers in Google Play and App Store.
To finance the whole process and create a professional mobile application version 1.0 we must have 150 – 200 thousand zloty net available. This amount translates into 1.5 – 2 thousand working hours of a competent team of several people that will deliver our solution within 3 months (including time for testing for the investor). It is a good compromise between the size of the solution, initial budget and the so called time to market.
We also recommend our article about technology outsourcing for startups or tips for developing user-friendly apps.
How to start with a slightly smaller budget?
What if we do not have so much money available or we do not want to spend so much at once? In many cases it is justified to reduce the number of produced tools. As an example, let's consider an application used to assign courses for couriers. Of course working in a car, a courier will use a mobile application only, so we can resign from a www app for the courier. Additionally, if their company equips couriers with Android smartphones, there is no need to create an iPhone version, which also saves resources. A thorough analysis of the target group showed that in the above example several thousand zloty was saved.
MVP or secure investment
Why don't we go a step further? Creating an MVP (Minimum Viable Product) is a more and more popular approach. In our context it will be an app prepared in a "minimal" way – for the user it brings added value, but without any extra stuff or modules that are of lesser importance for the app scenario. An MVP can be developed for one mobile platform with a simple home page. The idea is to give the customer a real product and collect feedback. Usually, while releasing MVP we want to: find out whether the product is useful, how to improve it (user's expectations) and how to interest potential investors in order to obtain funds to develop the application. It is possible to develop an MVP within 300-500 working hours which requires a budget of 30-50 thousand zloty.
---
---