The tech world collides at Collision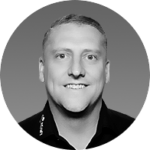 The fourth edition of Collision Conference took place at Enercare Center in Toronto, Canada last week (20th – 23rd June, 2022) which saw more than 35,000 attendees walk through the turnstiles…well had their QR codes read anyway. Flying cars are a year closer to becoming a reality, drones will be recharging at droneports (airports for drones) before delivering your morning coffee and AI powered strollers will keep modern parents and their babies safer. Founders of cutting edge technology companies shared the stage with digital startup companies who have built mobile and web-based apps to solve current-day problems.
It was great to see the crowds back. For many it was their first face-to-face conference since the COVID-19 outbreak and the rusty networking skills soon turned into effective pitches, conversations and problem-solving discussions. It was a love of technology which saw Collision's partners, invited speakers, investors, startups at varying stages of funding, software development companies, students, the press and tens of thousands of tech enthusiasts come together to discuss how technology is able to solve the issues created by our modern society.
Users don't care about your technology
There is no doubt technology advancements over the last few decades have changed the way we perform everyday tasks, and COVID-19 certainly fast-tracked some of those advancements not only in the telehealth and medtech sectors but also retail shopping, Uber-type home delivery apps and video conferencing to name but a few. At Collision, Walmart set up a simple board to find out what was important to consumers about the future of shopping and how technology should help shape the customer experience. There was no contest. A seamless, time-saving solution was a clear winner. Consumers are not concerned about what technology is used but they demand, and are willing to pay for, a service which offers a better experience. This concept has not changed in a hundred years. Your digital product (like every other product) must provide true value to the end user.
itCraft was represented at Collision by CEO Bartosz Pieslak, Head of Sales, Gareth Smith and New Business Manager, Jakub Dembinski who, from morning till evening every day of the event, met more than 150 amazing startup companies between them. Now it is quite obvious that most technology companies and startups do not attend such an event for the specific purpose of finding a new app development company. CEOs, CTOs and digital product managers are interested in generating awareness of their digital solutions for the purpose of attracting investment partners and securing funding. It became quite evident throughout conversations at the event that securing funding in 2022 for startups has become much harder than in previous years. This has put greater pressure on startup founders to truly understand their product's value proposition, attract and retain users by creating an excellent user experience and really understand and prove the profitability of their solution.
Because itCraft has a proven process of designing and developing digital products which attract investors (check out Mobil@Doktorn, Mindleap, HomeDoctor), almost every startup company itCraft reps came across at Collision were interested in real, actionable and cost-effective solutions that would help their mobile apps and web-based apps become more "investable". Fruitful conversations about value proposition, personas, usability testing and creating investor-friendly pitch decks were followed by the importance of intuitive UX/UI design and using the right technology and clean code to rebuild mobile and web apps which you own the IP rights to. That is a topic for another article, but it was certainly heartbreaking to hear how many founders had put their life savings into digital products and are now being "held-to-ransom" to secure the IP rights.
So you're an AI company…that don't impress me much!
We just mentioned the value proposition. While representatives of itCraft were able to share the value proposition of outsourcing digital product development to a company with a proven track-record, that can't be said of all the startups that were at the Collision Conference in Toronto. The question "What do you do?" should be quite an easy question to answer, especially if you are trying to attract any of the 800 or so investors in attendance. However, by the second day it almost became comical to hear the number of startups which introduced themselves as "an AI company." While buzzwords like artificial intelligence, machine learning, metaverse, web3.0, NFTs, and hyperautomation sound really cool, it doesn't really explain much. As demonstrated by the "Walmart board" people are more interested in how technology can solve their pain points, rather than which technology will drive the solution.
In some cases, many digital products do not even need a machine learning module, but rather a set of complex algorithms to perform specific business tasks. The real question which needs to be asked is how are we going to use the latest advancements in technology like AI, the metaverse and web3.0 to solve the current and future problems of our fellow human beings. The reality is that we have only just scratched the surface of AI and it will be decades before true artificial intelligence can be created without human influence. At the moment, tech companies are training algorithms with advanced programming and conditional statements, and some companies are doing it better than others.
Is speech recognition the next big thing?
There were a number of pitches at Collision in Canada by startup companies who are using AI and machine learning to solve real problems and deliver value to their clients. It was beyond coincidence the number of companies leveraging technology to solve business issues, social issues and learning issues by gathering vast amounts of real speech data by using speech recognition, and teaching the algorithms to determine sentiment, values and depth of understanding of different stakeholders. We all know how important speech is in our daily life and what it is like to be misunderstood. Having digital products which can help in this field will create endless opportunities in the future.
It was nice to be able to speak of itCraft's experience with speech recognition using machine learning in previous projects. Actually, BeeSpeaker is another client of itCraft to secure funding by making wise decisions in the startup process. They recently secured seed funding to continue the development of their language-tutor-in-your-pocket mobile app. BeeSpeaker uses machine learning in voice recognition to determine if a language learner can answer the questions successfully or not and moves the student through relevant parts of the course based on their competency. Their early adoption of this technology will allow them to compete and disrupt the EdTech space which currently includes the likes of DuoLingo.
Digital Healthcare requires expertise
It is evident that the last couple of years has seen a boom in digital solutions in healthcare using mobile apps, web apps, and desktop apps. At the Toronto event, there were more than 100 digital startups in the medical and pharmaceutical fields with stands over the three days, showing their digital solutions. Many of them were in the Alpha stage meaning they have some seed funding or looking for more to develop their MVPs. Throughout many conversations with such companies over the event, it was evident that the complexities of this field are not just relevant to Canada and the USA, but it is the same in most parts of the world. It is a complex field to succeed in with major hurdles such as compliance issues, identifying the payer and connecting the solutions to provide real value to the patient.
itCraft's reputation as Europe's leading software developer in the healthcare field allowed its reps to provide software development consultancy to these startup founders, who took inspiration in the success of itCraft's clients who have successfully built telehealth solutions, and secured significant funding to take their idea through to proof-of-concept, to MVP and beyond.
It was also encouraging to see that approximately 30% of the healthcare companies at Collision were in the Beta or Growth stage of their development. The things these companies had in common was that they had healthcare experts inside their companies. Experts in healthcare coupled with experts in digital healthcare development seems to produce greater success. It is not a sector in which you can just "see what sticks."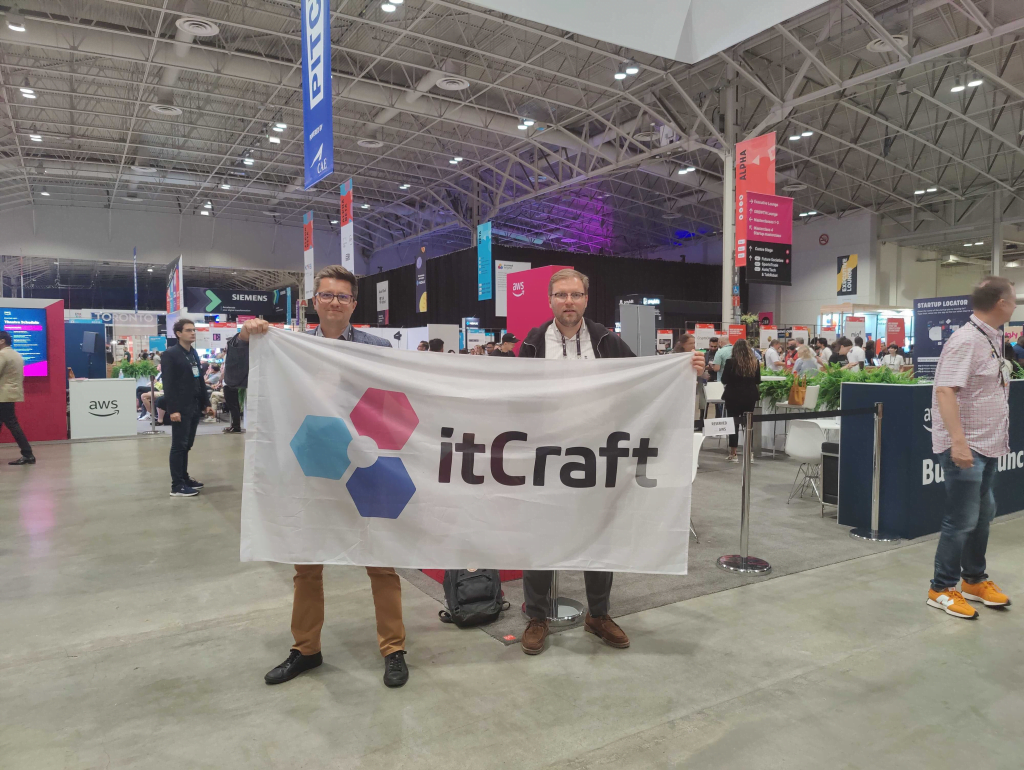 Is it worth booking your ticket for Collision 2023?
People speak about Collision as being one of the best events in the startup calendar, and it is true. With more than 1300 startups, 80 investors, 35000 attendees, there is no way you will be bored nor meet everyone. The mobile app used for connecting at the event allowed you to connect with the people you met and find people. There are some UX issues which could definitely be improved, if the product owner would like to reach out to us 🙂
For any first time attendees, you will definitely be overwhelmed by the scale of the event but the quicker you get into the event and start networking you will find like minded people who want to improve humanity using technology. Collision 2023 should be in your calendar if you are a tech enthusiast.
---
---