2021 Summary – Another year we can call good!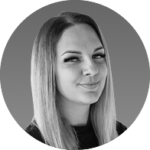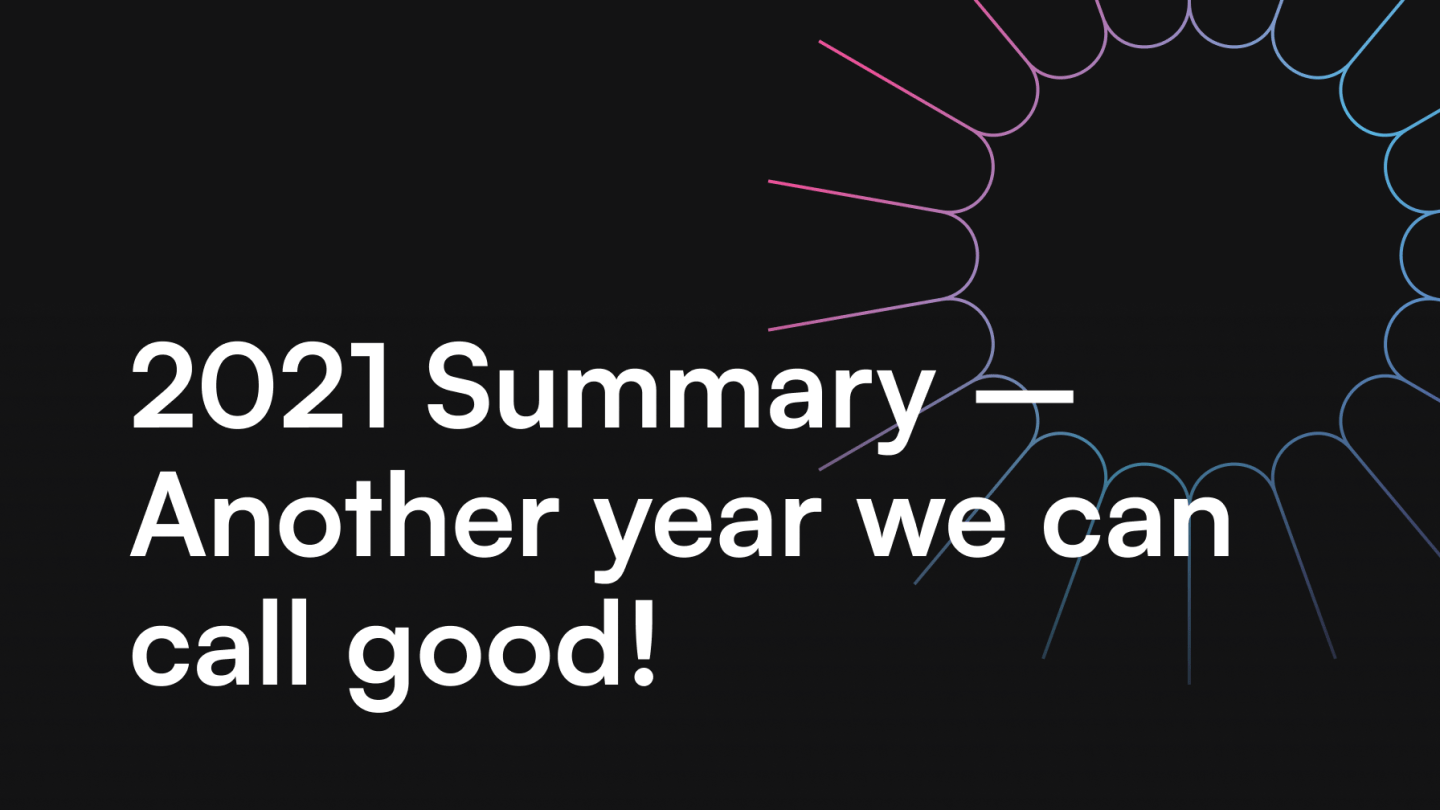 2022 has just begun, so it's time to summarize the previous 12 months. Another year of the COVID-19 pandemic was still challenging but, at the same time, less scary than 2020 that brought the unknown. We've learned to cope with the virus and worked out the ways to handle areas like remote work, developing successful software and integrations. We can say undoubtedly that 2021 was another fruitful year for itCraft.
Let's take a closer look at the events and accomplishments we were a part of in the past year. There's a lot to celebrate and even more to hope for in 2022.
On the market for 11 years
Last year, we celebrated our 10th anniversary and already one year passed by! The amount of experience we gained during all this time on the market is priceless and directly influences our results. In 2022, we've grown our income by 60% year-to-year, which is a massive success for us. We delivered numerous robust, comprehensive solutions for our clients from Europe, Asia, North America and Africa. What's most important is that we've built a lot of business relationships that we know will stay with us for longer.
How is that? The numbers don't lie – 80% of our income comes from long-term collaborations and returning clients. We invest a lot of time and effort into building strong, trusting partnerships, and we always provide the highest quality of our software products. That's appreciated by enterprises that work with us. We know that in 2022 we will continue this approach and work on our communication, transparency, and service quality even more.
Still at the top
Clutch has been putting us high in their ranking lists for several years now, and 2021 is no exception in that department. We've recently been announced as one of the Top 10 Mobile App Developers in the world and the 1st one in Poland! We are highly grateful for the positive reviews we received from our clients. It wouldn't be possible if our team didn't deliver high-quality software products.
At itCraft, we put effort into transparent communication and efficient project management. Moreover, we invest in the best available technologies to make sure the apps we create are innovative and robust. We want to thank Clutch for the appreciation, all people involved in our process for their commitment and our clients for their trust. We promise that we will keep it up this year.
Our team grew… again!
When the coronavirus started to spread around the world at the beginning of 2020, we were confident we wouldn't be able to hire anyone. However, later that year, we welcomed new employees on board. To be exact, twice as many as we predicted by the end of 2019. Growth has been our ultimate goal for several years now, and we are glad to say that the expansion of our team continues. In 2021, we crossed the magical number of 100 teammates, and since we have many projects to take care of, many recruitments are still ongoing.
We've extended itCraft crew by 27%, which is quite a success for us. We are aware of our needs for the upcoming 12 months, and we will look for talents that will help us get even better results in software design and development. The pandemic helped us realize that we don't have to limit ourselves to particular locations in Poland, and now we have employees in various locations in the country and offshore. This approach means we can hire the best specialists out there, which positively influences our work quality.
Client Success Manager – a valuable addition to our team
Speaking of new members of the itCraft squad, we've decided to enrich our sales team with two Client Success Managers – Karolina and Agnieszka. Their primary duty is to make our clients comfortable within the software development process, from the first contact to the implementation and beyond. They supervise the whole project and how it is executed to make sure everything goes according to the plan and that the client's needs are met at all times.
We hope that this new addition to our team will make our collaborations more seamless and efficient for the companies that reach out to us. We've asked Agnieszka and Karolina to share their thoughts about their mission at itCraft. Here's what they said:
Karolina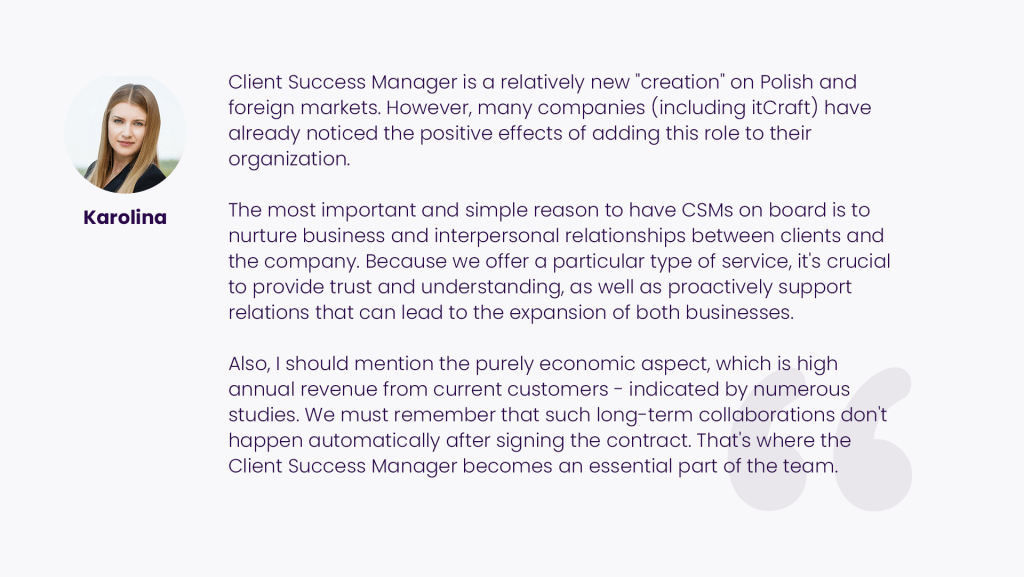 Agnieszka

Revolutionizing language learning with BeeSpeaker
In spring 2022, our Board Member Karol decided to trust his instincts and make his idea for a language app a reality. We couldn't imagine that BeeSpeaker will be available in app stores by the end of last year. As the initial investor, itCraft provided resources to build and promote this product. Now, it's a separate startup company with tons of expansion plans.
You can read our BeeSpeaker case study to learn all the technical and business-related details of this project. It's a Flutter-based solution we're quite proud of. Also, go to their website to download the app and learn how to speak a foreign language without barriers. The platform uses proven methods of teaching based on repetition and conversation-like interactions with virtual native speakers. Prerecorded video lessons are a great way to practice speech and get rid of blockages. We totally recommend BeeSpeaker!
ISO audits passed
We've been proud holders of the ISO 27001 and 9001 certificates for more than a year now. Every 12 months, a company that has them needs to go through an audit. That's precisely what we did in November 2021, and you can probably guess that the ISO auditing executives positively assessed us.
Why is ISO so important for our clients and us? ISO 9001 stands for Quality Management, while ISO 27001 applies to Security Management. Having these certifications means our processes are optimized and curated to deliver the best possible results. We also have safety measures set up to make sure all data we operate on is protected. Thanks to our efforts towards obtaining and keeping those certificates, our clients get exquisite service and guaranteed satisfaction at all stages of development.
Our CTO's 10th anniversary at itCraft
Besides the founders, our CTO Rafał Osowicki is the employee who works the longest at our company. This year he was celebrating his 10th anniversary at itCraft. For his dedication, engagement, and constant strive for development, he received several tokens of appreciation, including a statuette you can see in the picture.
We are proud that our squad has so many long-term people on board. In our last year's birthday article, we've mentioned many other employees who have been with us for five years and more. For us, this means that we offer a friendly work environment, which was always one of our main goals.
Meeting in uncertain times
The pandemic has been with us for almost two years, and we are not too happy about it. Why? Because it interferes with our integration plans! In 2020, we celebrated our 10th birthday, and even though we wanted to meet with all our teammates, we decided not to risk it. We love to hang out with our co-workers because we genuinely value the people we have on board. That's why we supported their needs to meet in smaller groups. We had plenty of team integrations in 2021 – check out the photos!
As an IT company, we also have meetings with clients. Although we have an excellent remote work system, sometimes face-to-face contact is what we need the most. We were thrilled to visit our new client from Turkey for offline workshops. It was a chance to get to know them better, look into their company culture and feast our eyes with the beautiful views of Istanbul.
itCraft – a team of many talents and passions
This was a weird year indeed, and the best way to escape not-so-perfect reality is hobbies. Our employees have a lot of passions they like to talk about on our dedicated Slack channel. Some of us also share a picture or two of our pets. We love cute cats and dogs that brighten even the most gloomy days. Not to mention, we use our talents in various itCraft competitions – for example, Halloween baking. Check out the photos – our team is full of interesting, unique people!
Even though the pandemic limited the number of events we could be a part of, there were a few occasions to meet. For example, Just Join Olympics, a yearly event for coders and IT specialists. We had so much fun there! Healthy rivalry, being outdoors and talking to other people is enough to feel alive again. Just look at our co-workers that represented us there. Their smiles say more than a thousand words.
And… a cherry on top 😉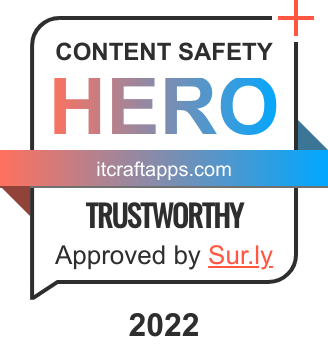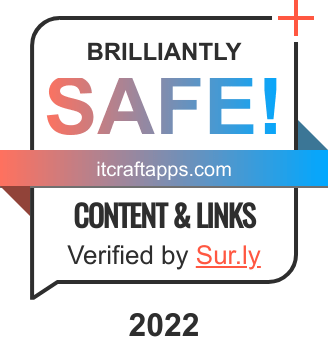 At the beginning of 2022, we've been rewarded as a trustworthy website and a Content Safety Hero by Sur.ly, which means our efforts towards reliability and security were appreciated. We always put data protection and transparency first, so it's great to know that it's noticed. We will do more to keep this score up and improve ourselves even more!
Additionally, Sur.ly also recognized our website as one of the safest when it comes to content and links, which resulted in giving us the Safest Content Award.
Conclusion
2021 was a year of many successes, but also it threw numerous challenges at us. We had to find our ways in an ongoing pandemic and adjust our work style to the reality that shifted in 2020. Fortunately, we had a lot of projects to handle and many experts on board to take care of them. Moreover, we've welcomed numerous remarkable people in our team and kept our positive spirit in a remote environment.
We wish all the best to our past, current, and future clients, teammates and followers in 2022. Hopefully, this year will be even better – full of unique projects, fantastic clients, extraordinary new employees and many opportunities to grow and conquer the IT world. Thank you for being with us last year, and let us know if you have any software needs for the upcoming 12 months. We are here to help you in your digital journey!
---
---