itCraft is a software house certified with ISO 27001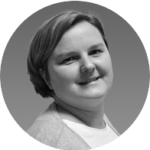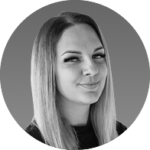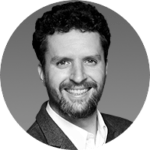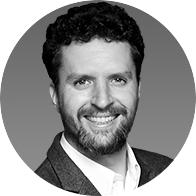 itCraft has recently received the ISO 27001 certificate which is a big step towards better information security management in our software development process. We are aware that not everyone boasts about this merit. That's why our goal with this article is to explain why ISO 27001 is essential and what are the benefits for our current and future clients.
Table of contents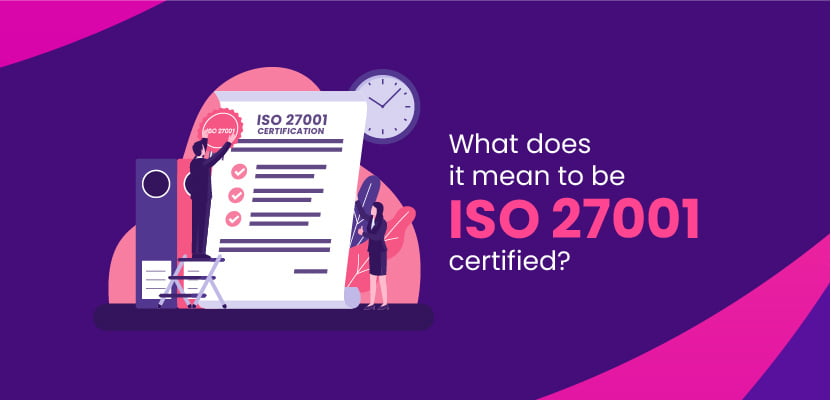 What does it mean to be ISO 27001 certified?
This ISO certification was established in 1995 and through the years, it evolved into its current form. The actual name for the compliance is ISO/IEC 27001/2013 and it's an international information security standard. For a B2B software development firm, it's important to provide the highest quality of services and such certificates prove that it can fulfill even strict security requirements.
ISO 27001 certification process begins with establishing the Information Security Management System (ISMS) that has to pass an audit to qualify the company for compliance. At itCraft, we began preparations in March 2020 and despite the coronavirus pandemic, we managed to prepare everything before the audit conducted in November 2020.
Having 10 years of industry experience (last month we've been celebrating our birthday!), caring about customer satisfaction is one of our major priorities. During this time we were often asked about security practices because the clients wonder how we will manage their sensitive data while working on a project. Without the ISO 27001 certificate, companies usually have to implement information security measures provided by the product owner. And they have no guarantee that the procedures will be correct if they don't propose something themselves. Thus, these requirements have to be prepared from scratch for every project and can vary depending on the client's needs.
ISO/IEC 27001/2013 gives every organization clear information – that itCraft has risk management under control. Our company offers security standards that are officially accepted worldwide.
Is ISO 27001 certification mandatory?
A software house doesn't need ISO/IEC 27001 to handle its business processes and prepare its own information security framework. However, by following this norm and its procedures customers get the highest possible quality in the security area. Information security controls are critical when working with production data in software development projects. As providers, we don't want to leak any information about resources or content used for the product we build.
Also, having an Information Security Management System decreases security risks, which is crucial for IT systems. The ISO/IEC 27001 list of requirements includes, for example, access control to prevent third-party organizations or people from stealing data. It also assumes that software companies provide adequate infrastructure, have their processes in place and take care of information availability, security and integrity.
We believe that every company with established best practices for information security risks should think about the ISO 27001 certification as the next step in their business growth strategy. It can really make a difference. This merit makes an IT company an even more reliable partner for clients that are looking for software development services.
What are the benefits of ISO/IEC 27001 for our customers?
When working with various types of organizations, you have to remember they have one thing in common: they want solid information security standards to be sure their sensitive data is safe. When collaborating with companies that have certificates such as 27001 ISO, you can be sure that your information is processed and maintained with attention to safety rules and your requirements.
Knowing now what ISO 27001 is all about and how it influences a software project, find out what you can expect when working with itCraft:
You save a lot of time at the beginning of the project because security topics are covered beforehand.
Information are protected by reliable security system that is prepared to serve you in terms of data protection.
Confidential details between the client and the vendor are exchanged privately, with safety principles in mind, which solidifies business relations.
Information security management is on point with best practices included in the ISO norm. Thus, management is more effective and we can integrate necessary processes according to the client's needs.
If your company uses a business model based on sensitive data (healthcare platform, government organization), working with a vendor that owns ISO certification helps you meet strict information security requirements.
There are many advantages we bring to the table thanks to the ISO norm certificate we obtained. We've been preparing our organization for this for months. Now we can deliver a more sustainable production process. If you are looking for a reliable partner that will be able to meet security standards in software development – you are in the right place.
ISO certification – pick a company that has one
As a company that cares for the quality of its operations and services, we also want to remind you that we received an ISO 9001:2015 certificate last year. This one confirmed that our Quality Management System (QMS) meets international standards. Looking for software providers, pay attention to every ISO certificate they own. It's not a piece of paper with no meaning. It will help you to determine which processes are standardized and approved by an external certifying organization.
Information Security Management Systems and Quality Management Systems correspond with each other. They are responsible for different operations but together, they create the synergy that makes every collaboration between a product owner and a software company much more impeccable and efficient.
What's next?
Every certificate is issued for three years. This period of time will allow us to improve our security management process even more. Being ISO compliant doesn't mean that nothing will change anymore – the process is not finished yet. Our goal is to adopt best practices and reassure our clients that during our collaboration all the assumptions and procedures are going to be fulfilled. That's why we've been working on our Quality Management System for the past year and now, with ISO 27001, we will make sure that this certificate proves the highest level of professionalism in our day to day both internal and external operations.
If you want to develop a web platform or a mobile app and want to work with a software house that cares about its clients' satisfaction in every possible aspect – you should contact us ASAP. At itCraft, we want to help our clients achieve their business goals and we do that in accordance with international security standards and best practices.
Do you have a question regarding these certificates or any other subject from our area of expertise? Send us an e-mail or book a discovery call to talk with our consultants. We've been on the market since 2010 and we use our experience to help our clients expand their product strategies and create solutions that their users will love. Are you looking for such a partner? All you need is to reach out to us. We promise you won't be sorry.
---
---