What Is Branding And Why Is It Important For Your Business?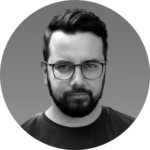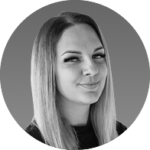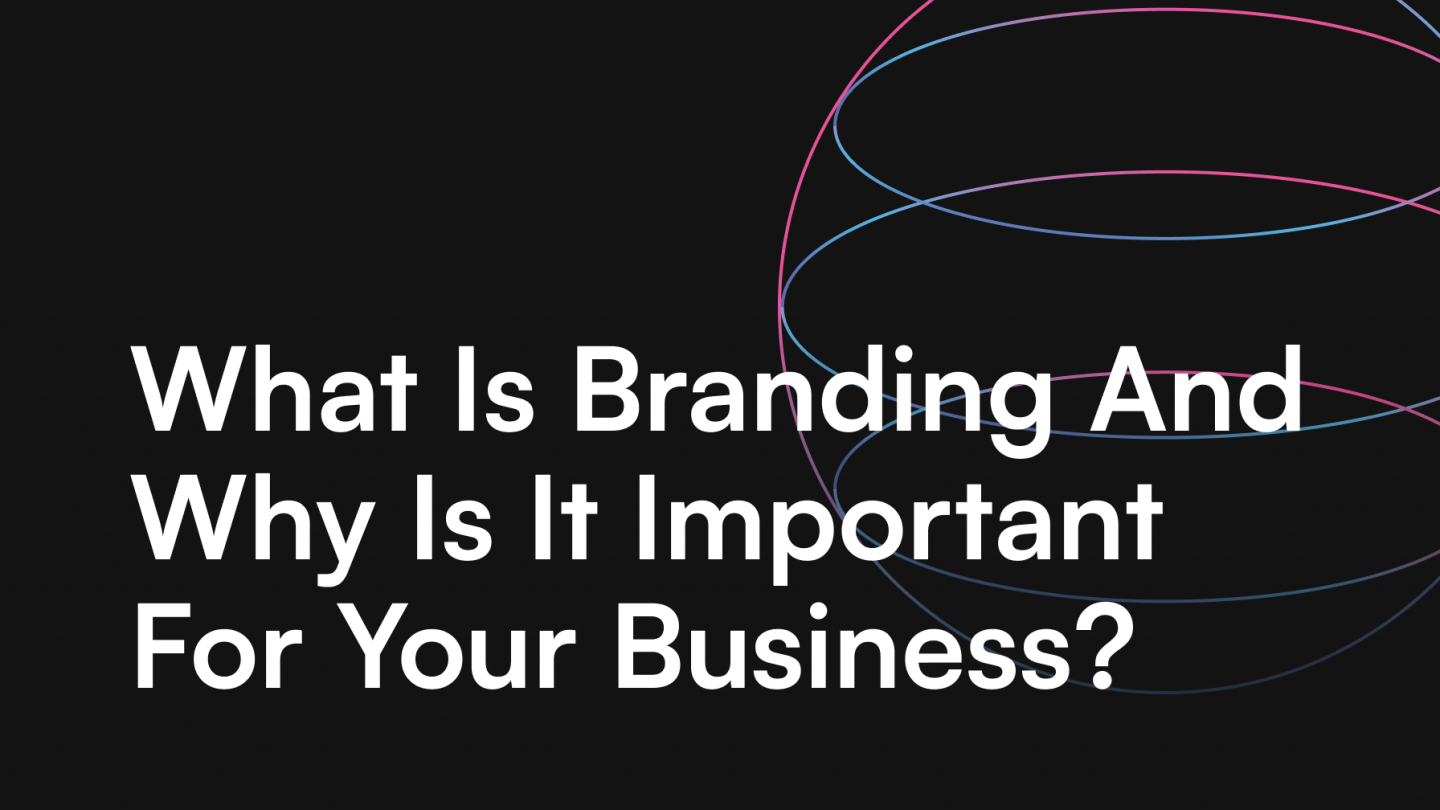 What's the first thing you notice when you're introduced to a new brand? A logo, colours, fonts? Maybe the company has a peculiar mascot that speaks to you through advertisements. Perhaps they have a unique writing style, or they photograph their products a certain way. It's all branding.
Table of contents
As one of the first and most crucial ways you communicate with clients, branding is essential. We want to show you the importance of a well-designed brand and give you a few tips regarding the whole branding process.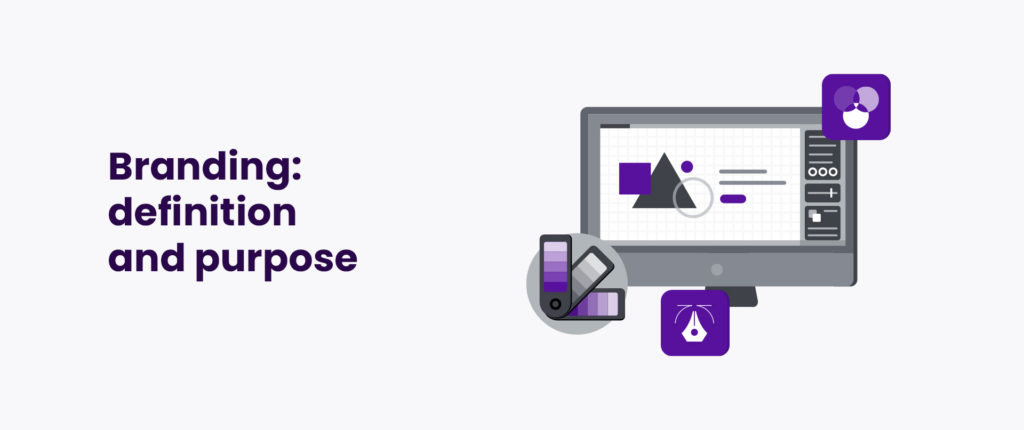 Branding: definition and purpose
For many, branding is associated solely with a logo. Some people may also think about colours, typography, product packaging and eye-catching images in their definition. But in recent years, specialists agree that branding is the overall impression that a company makes on a customer.
According to an article by 99Designs:
In other words, your brand is a noun, but branding is a verb. When you design a logo, that's branding. When you develop your brand voice, that's branding. When you get together with your marketing team to brainstorm an ad campaign, that's branding.
Branding is the process of creating a lasting impact on a user by causing a specific emotional reaction. Potential customers should also be able to identify your company just by seeing one element of your branding. It has to be memorable and associated with your mission and values.
What exactly does branding include?
A lot of elements are covered in the broad term "branding". Most companies already have them prepared before they even start offering anything to clients. Besides name, logo, colours and fonts, there are a few more things you need to consider.
For example, these components should all be included in a style guide available to your employees, investors and other stakeholders involved in collaboration with your brand. You want all parties to know how your brand presents itself and what kind of messages it sends.
We also have plenty of content published in our company's name, from website elements to social media posts and ad campaigns. Putting your logo on a generic image won't have as much of an impact on your target audience as tailor-made graphics with distinctive elements used only by your company.
Branding is responsible for a significant portion of the customer experience. Each person who comes in contact with your brand will see many things, talk to many people, and make many decisions. But what will they see before any of that? Your brand's visuals! They have to be refined to make a positive impression.
Why is branding so important?
Because it influences every party interacting with the brand. Most companies do at least basic branding, but we have to say this – investing in refined design can bring your business countless benefits.
Think of some of the most recognized brands around the world – Apple, Coca-Cola, Nike. You can probably picture their logos, their primary colours and what kind of products they sell. You know that Apple doesn't offer fruit and that Coca-Cola makes more than one type of soft drink. Know what that is? Brand awareness. Not every company with attractive branding will become a global market leader, but you need to be bold and visible to be a strong player in your sector.
Brand awareness leads to revenue growth, more clients and more business opportunities. If your company makes an excellent first impression followed by high-quality service and exceptional products, you can count on positive reviews and opinions. This way, word-of-mouth gets you even more loyal customers, and you'll have a chance to expand.
Advertising is more effective when you have established branding. All creations are consistent, and people who stumble upon them know exactly what they can expect and who speaks to them. If they know you, they'll more likely trust and choose your company – that's what great branding does.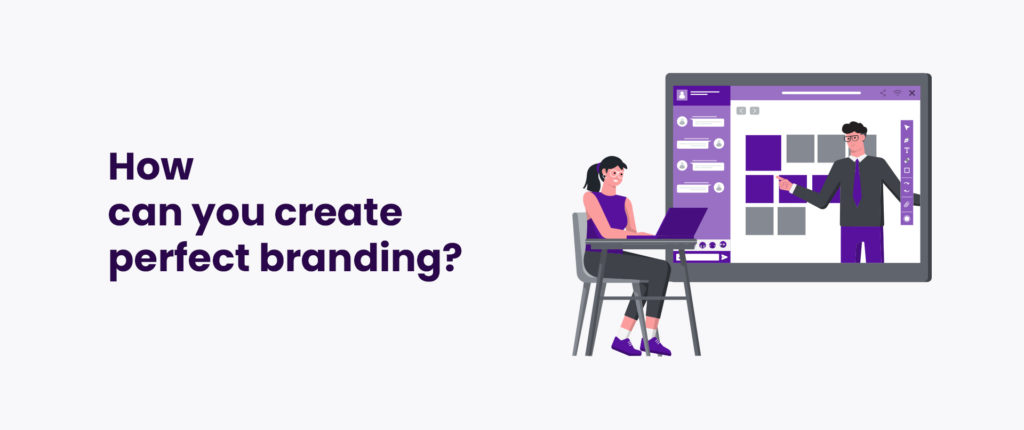 How can you create perfect branding?
If you want to build a strong brand this year, you should approach it the right way. We've prepared a list of steps you can take. This will help you view your brand from a fresh perspective and prepare all the required information for the design team to make your company stand out.
Think of your business model
Branding needs to be specific. A company that wants to grow locally and serve people from one cultural region needs a totally different strategy than one that wants to become a global sensation. And If you do want to spread worldwide, you need something universal that will speak to people no matter their background or environment.
Research your target customers
This is one of the most critical steps. Your clients are the main factor influencing your business' success. No company serves everyone, so you need to know your customer base – age, location, preferences, needs and pains. When you identify your client, do the research and determine if this group truly needs your products and services. Find out what they are looking for in digital solutions and work with an IT team to build just that.
Discover what makes you unique
The one thing that makes you different from other companies within your niche can be something worth underlining in your branding. Be bold and use this attribute in your logo design, graphics and messages. If you can make an interesting first impression, you will grab potential clients' attention in seconds.
Define tone and voice
As we've said before, branding is more than just the visuals. Your company has to communicate in a certain way. People like brands that have their own slang, catchphrases and style of copy. They're more expressive and memorable. Remember, your tone should be familiar to your target audience. If you speak a language that's not well-known by potential customers, they won't identify with your brand, and ultimately, they won't buy what you're selling.
Think-through your marketing strategy
You might think you only need a logo, but that's not the best way to save money. Logos Aren't enough to promote your business on a large scale. You need social media images, website elements, maybe material gadgets. All of those things need to be designed, and if you don't plan your marketing activities, you won't know what you need. Make sure everything's ready before you start doing something publicly. Preparation is key.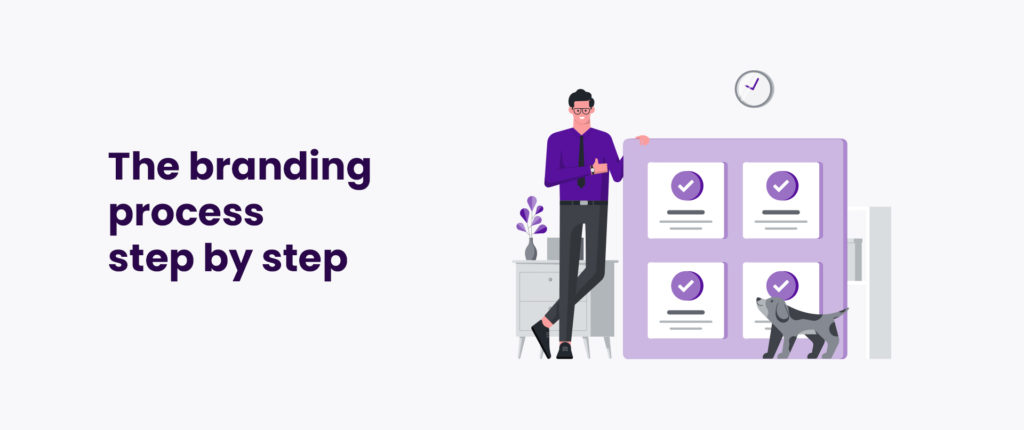 The branding process step by step
Our experience shows that approaching brand development as we suggest below can be both satisfying and productive. The business owner should be an active participant by contributing their insights and industry knowledge. Here's how we do it:
Workshops
A couple of days spent with company representatives allows designers to better understand their concept. We discuss customer needs, competitors and the unique selling points of your brand.
Strategy
We have to plan all tasks and their execution first. It's crucial because we usually create several elements (logo, graphic materials, initial colours) that have to be complete before certain phases of product design. Once everything's approved, then we can start the actual design stage.
Design
The design team does their research to create initial proposals which are presented to the client. They develop something according to current standards and trends and the product owner's needs. When one of the concepts is accepted, we make adjustments based on the client's feedback.
Implementation
When it comes to digital products, design guidelines are passed to the UI department and incorporated into an app or a website.
FAQ
Branding is an impression that a company makes on a customer. Usually associated with visual elements like logo, colours and fonts. Branding also includes tone of voice, brand identity and positioning, website architecture and other factors that contribute to the overall customer experience. All of these things are needed to make your business visible on the market. Well-thought-out branding can make your company unforgettable.
Everything! But first and foremost, the customer's opinion of your company. That's why branding has to be well prepared – it creates a particular story in the client's mind from the first few seconds. Refined branding can influence decisions and make impressions that will lead to a better market position in the future. Also, great branding can lead to positive customer experiences that make you stand out.
By a team of experts. At least that's how we do it at itCraft. Our design team creates stunning visuals for digital solutions in addition to logos, style guides, social media images and more. We begin our work with research, define customer needs and business goals and prepare project-specific proposals with the product owner involved throughout the process.
Branding in 2021 – summary
Creating a consistent brand that stands out is crucial in 2021. All new businesses should invest time and effort in design that makes them shine. Almost all markets are flooded with competitors, so you need to highlight your strong points and offer potential customers value from the first moment they interact with your brand.
To make sure everything is done professionally, with the best practices in mind, you need a seasoned design team. If you're working on a digital product, branding should be part of the whole package. An IT company like itCraft can take on your entire project. From idea to implementation to release. If you need an excellently branded solution, contact us.
---
---