itCraft – Official Google Cloud Platform Partner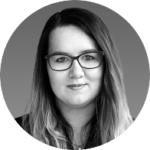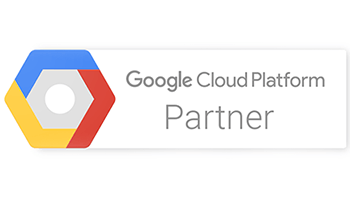 Table of contents
Another success for itCraft and another reason to be proud of. As a result of the last few years, this year, we gained status of Google Cloud Platform Partner.
Why did we join the Partners on Google Cloud Platform?
Primarily it is an infrastructure of the future: global, highly efficient, relatively cheap with constantly improving infrastructure. Besides we can develop our competences in cloud solutions not worrying about capacity, efficiency and reliability – Google is responsible for providing services so our team uninterruptedly can focus on next projects' realizations.

No servers, just code!
What did one of the itCraft owners said? 'Joining the Partners on Google Cloud Platform is a result of our decision on investing in development of cloud competences. Cloud technologies are on the rise so even this year the biggest applications are disqualified from functioning without cloud. That is why as an IT company that uses modern technologies we also want to provide interested, professional clients solutions implemented in cloud.' ~ Karol Wegner
As a team that specializes in mobile applications development we hope that joining Partners on Google Cloud Platform will let us use and know new tools and focus on another implementation of realizations, not worrying about servers, platforms and tools needed to create them.

Google Cloud Partner Program Purpose
As Google Cloud Program Says: 'Google Cloud reaches many of its customers through an ecosystem of exceptional partners. Partners are fundamental part of our strategy and essential to the success of Google Cloud. The Google Cloud Partner Program is designed to enable Partners to sell, service or extend Google Cloud Products. As members of exclusive network, Google Cloud Partners can harness the power of Google brand to capitalize on the growing cloud computing opportunity and to transform businesses using Google technology.'
Program track for itCraft
itCraft became a Partner on a 'Services Track' track. It is for Google Cloud Partners who provide services to customers that may include sales, consulting, training, implementation and technical support services to Google Cloud Products.

What services does Google Cloud Platform include?
– Google Compute Engine – platform delivers virtual machines available in many configurations optimized for specific needs,
– Google Cloud Storage – platform that offers object storage in three flavours for different needs,
– Google Virtual Private Cloud Network – comprehensive set of Google-managed networking capabilities, including granular IP address range selection, routes, firewall, Virtual Private Network and Cloud Router,
– Google Big Query – solution that lets capture, process, store and analyze data within a single platform.
Moreover:
– Internet of Things,
– Google Cloud Machine Learning Services,
– Identity & Security,
– Management Tools,
– Developer Tools.

All components of Google Cloud Platform help to build solutions based on cloud computing model rather than on-premise. Once users pay for the platform only when actually use it.
Want to know more?
More information is available on the dedicated Google Cloud Platform website. We also encourage to read more on our blog about Google Cloud NoSQL, Your application in Cloud – Google App Engine and flexibility of Google App Engine.

---
---