How much does it cost to build a cryptocurrency app?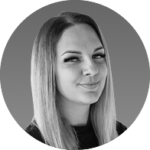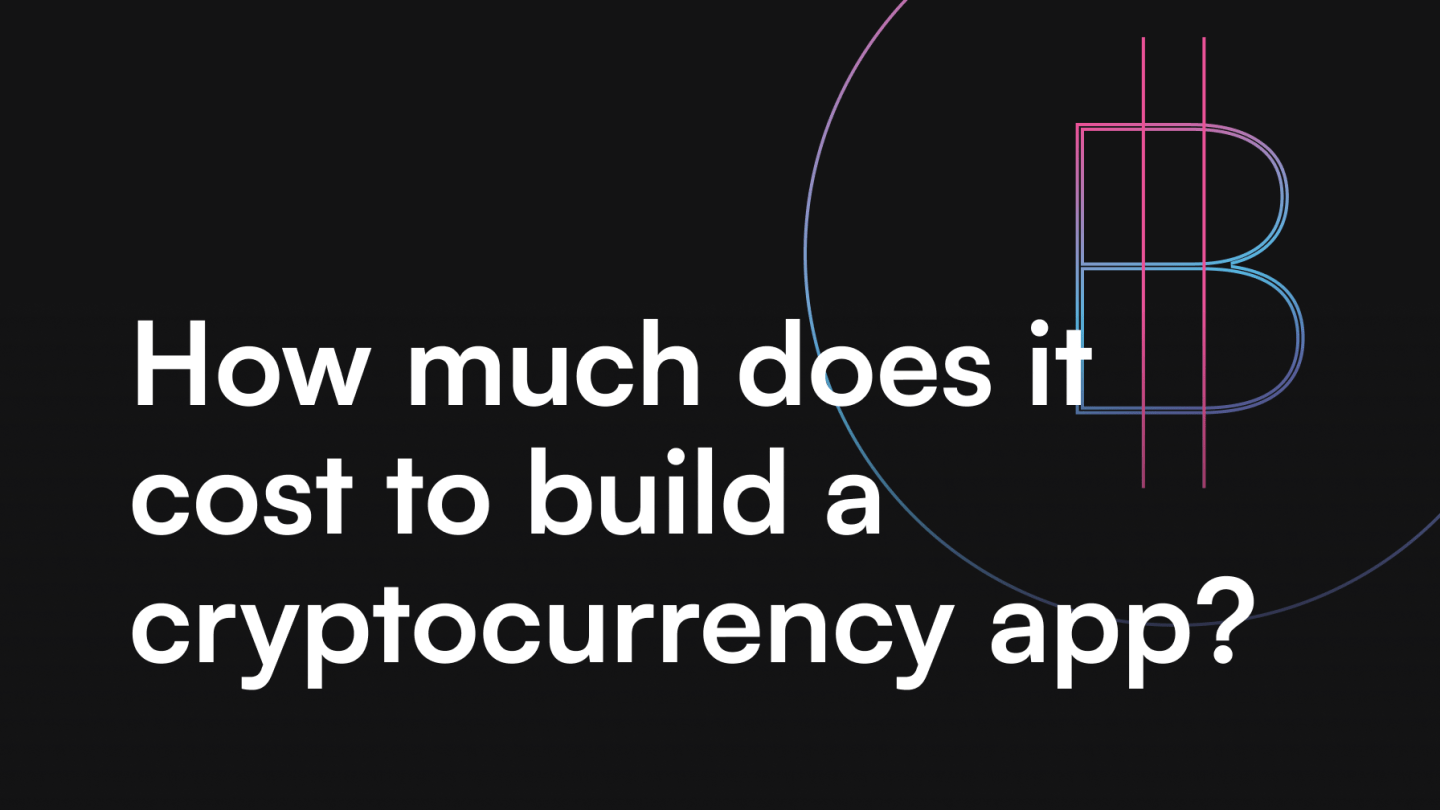 Since the invention of Bitcoin in 2009, the cryptocurrency world has evolved quite interestingly. Now we have numerous coins to purchase, and this peculiar innovation has shaken the financial industry multiple times. Although crypto-enthusiasts claimed that online money would replace FIAT currencies, and it didn't happen, it became an important part of our reality.
The biggest boom is probably over, yet we have to get used to digital coins utilized for many purposes. Buying goods, exchange transactions, investments, smart contracts, security – this technology is universal and has a lot to offer. No wonder entrepreneurs want to enter this niche. Today, we're looking at the cost of a cryptocurrency software solution to give you an idea of what to expect when pursuing such a project. Let's go!
What kind of product do you want to develop?
There are numerous services you can offer as a crypto-related business. The most popular one is the exchange platform, where people can buy and sell various cryptocurrencies. There are also wallets that are used to keep the coins in a safe place. However, prominent solutions provide all these features and more. Also, there are financial apps dedicated to traditional money operations that offer optional cryptocurrency functionalities.
An example of a leading cryptocurrency company is Coinbase, which started as an exchange app and added several products related to digital coins. Their users get access to an online wallet, trading tools and novelties like physical cards to pay with cryptocurrencies or eCommerce payment gate for merchants. Coinbase also provides pro accounts for advanced traders and services for institutions interested in crypto.
When it comes to wallets, there are two ways to go. There are either remote only providers that require an account to start storing coins or physical devices (cold wallets) that are managed via mobile and/or web applications. Both require dedicated software.
Last but not least, there are services like Revolut that offer cards, transfers, multi-currency payments and also cryptocurrency purchases. You don't register directly for crypto operations, but you can take advantage of them if, at one point, you feel like it. It's a convenient way to begin a cryptocurrency journey.
Before you begin your journey towards building a digital product dedicated to crypto, you have to decide which direction to follow. Think through your business model and available resources. If you need support, you can reach out to us, and our business consultants will analyze your idea to determine its potential. If you wonder what can determine the cost of your crypto solution, read further.
Cryptocurrency software features
Functionalities that you want to develop and implement in your web or mobile app are crucial to initially estimating the cost of your solution. The number of features and their level of advancement will determine the technology stack used for programming and the team composition. That's why every time we write articles about prices of particular solutions, we focus on the things that are crucial for them to meet customers' needs.
We also have to mention our usual disclaimer. Remember that every digital product can have a different price because there are no identical projects, even if they offer similar services. To get the exact estimation, we need to know your business better and find out what you want to achieve. In this blog post, we will focus on a generic cryptocurrency software product without any additional customization. If you have any questions, feel free to contact us. Also, check out our Pricing page to determine how we calculate the cost of solutions we build.
Now, let's take a closer look at the crypto features you must consider when developing such an app.
User account
Most apps based on user activity need features like account registration, signing in form, user panel, settings and profile customization. All money handling apps usually require tons of personal data and an elaborate verification process to protect the customers against money laundering. That's why this module will be quite complex and will require more work and testing.
Trading system / Buying & selling
No matter what types of transactions your app will offer, you need to handle them securely and quickly. From the user side, the whole process should be intuitive and easy to conduct. If you want to run an exchange platform, the trading system needs to handle many purchases and sales at once. It also has to be able to match all the transactions so the exchange rate will be constantly updated.
Push notifications
A standard for most mobile applications. Recommended mainly for marketing and communication purposes. You can use them to inform the users about additions (for example, new coins or features), company achievements, planned maintenances and other vital subjects.
Admin panel
You need it to manage content and users. When it comes to crypto or any other financial transactions, this module will also be responsible for handling them. That's the side only you, and your employees will see and use. It should also have a customer support section where your team will be able to see and resolve tickets.
Security measures
Besides the verification process we've mentioned above, you need additional functionalities responsible for your users' data and money safety. Two-factor authentication is a must, and also you should provide a high level of encryption in your web or mobile app. Other security measures include SQL injection prevention, Anti-DoS, biometric authentication, CSRF and SSR protection, KYC and AML integrations and more. A reliable IT partner will make sure that your cryptocurrency solution has them all.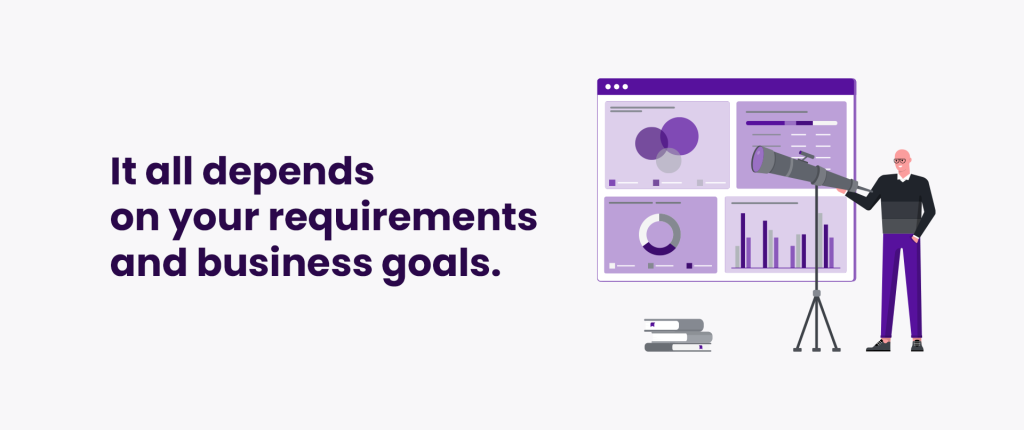 The process of building a cryptocurrency app
Of course, the features we've listed are the basic ones you will need to make your crypto app functional, safe and adjusted to user needs. Usually, there is more to that. It all depends on your requirements and business goals. Now we will showcase the process of preparing software projects, so you can understand how many stages are included and how many people have to be involved. You will also learn how our collaboration will look like.
Workshops
After contacting us, this is the very first stage of the project, where we meet up (online or offline) and discuss the idea and all technicalities. Workshops are crucial to determining your needs and expectations. They are also dedicated to choosing technologies, creating first mockups and roughly estimating the cost of development. This is the best moment to ask questions, express doubts and tell us about your company, target audience and competition. We will analyze this data to propose the best solution for you.
UX/UI Design
Your cryptocurrency app has to offer a seamless user experience and exquisite design. Why? Because such products need to look professional and be understandable for people that will operate with their money. UX team will be responsible for creating a satisfying and logical customer journey. Each element in your app will have its purpose. UI squad will deliver all that in the form of aesthetic design that corresponds with your brand's identity.
Development
Now programmers begin their work. For a crypto app, no matter if it's a web or mobile product, you will need a solid, robust backend. This layer is not visible for the user, but it handles all operations and data. Besides that, your team will consist of developers suitable for the type of solution you need. For example, if it's a mobile app, you will need either two teams of coders for Android and iOS or a cross-platform team that will create an app for both platforms at once. Team composition depends primarily on the tech stack we will choose for your project.
Testing
The testing phase is crucial for any project. We never underestimate its importance. That's why our quality assurance experts test the product early on. A cryptocurrency app has to be flawless because it handles money and sensitive data. We conduct various tests to check out its security, API connection, integrations, performance, usability and more. The tests are picked based on the type of app we are working on and the functionalities it's supposed to have.
Release
When the code is ready, and all tests provide positive results, it's time for a release. Our team can support you in many fields here. Of course, we help when it comes to uploading the app, but we can also prepare and execute a marketing strategy for the successful promotion of your cryptocurrency solution. We will analyze your target group and act according to its preferences and needs.
Maintenance
We also provide technical support after the release of your crypto app. Signing an SLA contract with itCraft means you can count on us in case of malfunctions. We will fix bugs and issues to make sure your product works smoothly at all times. Also, we can provide updates and work on new features if you wish. Many clients continue collaboration with us because they see how the expansion of their products helps their businesses grow.
Which technology should I pick for a cryptocurrency app?
That actually depends on your goals and requirements. Many cryptocurrency companies offer web and mobile apps to make their users' lives convenient and give them constant control over their transactions and money. Of course, having more digital products means you will have to invest more in development. It might be worth it, though. Ask your customers what do they expect. You don't have to build everything at once. Maybe you will create the main web app first and then introduce the mobile app when your platform becomes popular.
At itCraft, we use proven technologies adapted to the needs of modern enterprises and their clients. We want your product to be innovative and make it work for as long as you need it. It will become one of the main pillars of your business. You don't have to know what kind of programming languages and frameworks are currently the most popular. Just tell us what you need, and we will pick the stack most suitable for your crypto app.
The examples of technologies we use:
Backend: Java, Node.js
Frontend: Angular, Vue.js
You have to know that we only add reliable, robust and modern ones to our stack. The above are some of many we can offer. Tell us about your project, and we will recommend the best tech, considering your requirements and resources.
So how much will I actually pay for my cryptocurrency app?
As you can see, many factors can influence the final price of your digital solution dedicated to crypto. That's why our articles about software costs cannot provide one estimation for all products from the particular niche. Still, we try to show you examples to help you understand what can shape the budget you might need to build your project.
We assumed that you want to build your product from scratch, so our team will also have to develop a backend for you. This project consists of a web app because it's easier to trade and do transactions this way, but also a mobile app to give customers more convenience and constant control over their coins.
Frequently Asked Questions
u003c!u002du002d wp:paragraph u002du002du003ernrnIt's a virtual currency that offers secure transactions thanks to an encrypted ledger. Crypto doesn't have its physical form, yet it can be used for purchasing goods. However, it's not the only thing digital money can do. Coins are based on a technology called blockchain, a decentralized network of computers that handle each transaction, making them safer and harder to track.rnrnu003c!u002du002d /wp:paragraph u002du002du003ernrnu003c!u002du002d wp:paragraph u002du002du003ernrnThe whole history of crypto began with Bitcoin, released in 2009. Right now, there are more than 10 000 coins that are exchanged between users. Each of them has a different value that can change depending on supply, demand and various events.rnrnu003c!u002du002d /wp:paragraph u002du002du003e
u003c!u002du002d wp:paragraph u002du002du003ernu003cpu003eFirst of all, as decentralized assets, cryptocurrencies are not regulated by any institution or government. That's why, despite the fact they have been on the market for some time, it's still quite a controversial subject. Some countries issue either positive or negative policies regarding crypto coins. However, they are not official money in any of them.u003c/pu003ernu003c!u002du002d /wp:paragraph u002du002du003ernrnu003c!u002du002d wp:paragraph u002du002du003ernu003cpu003eSince crypto exchanges exist, anyone can buy or sell Bitcoin and other coins. In some places, it can be problematic when it comes to taxes. Also, if you fall victim to financial fraud, you won't be able to get your money back as it's impossible to find out the exact location of the coins. That's why you should look for platforms with an impeccable reputation and excellent security features.u003c/pu003ernu003c!u002du002d /wp:paragraph u002du002du003ernrnu003c!u002du002d wp:paragraph u002du002du003ernu003cpu003eSimply put, cryptocurrencies are not officially illegal, yet they are not regulated and can be a source of various problems if not used with caution.u003c/pu003ernu003c!u002du002d /wp:paragraph u002du002du003e
u003c!u002du002d wp:paragraph u002du002du003ernu003cpu003eFinding a platform that has safety in place is the most important thing to do before we start to invest in crypto. That's because digital money can be tempting for hackers and frauds. We don't want to lose money or, for example, our identity when verifying an account with our documents. The most popular major cryptocurrency exchanges have elaborate verification processes and security measures to protect their clients' data and finances.u003c/pu003ernu003c!u002du002d /wp:paragraph u002du002du003ernrnu003c!u002du002d wp:paragraph u002du002du003ernu003cpu003eThe most common platforms are Coinbase, Binance and Kraken. They offer services to thousands of users daily and are proven to be trustworthy. Their customers cannot do any transactions without thorough verification, which limits criminal activities. If you want to try cryptocurrencies as an addition to your other financial operations, you can try well-known money-related apps like Revolut.u003c/pu003ernu003c!u002du002d /wp:paragraph u002du002du003ernrnu003c!u002du002d wp:paragraph u002du002du003ernu003cpu003eIf you want to build a new crypto business, you should learn from these competitors and do it the right way.u003c/pu003ernu003c!u002du002d /wp:paragraph u002du002du003e
u003c!u002du002d wp:paragraph u002du002du003ernu003cpu003eMiners are people who share their computing power to process transactions within the blockchain. As a reward, they gain a small number of coins they are mining. Basically, this process is the basis of the whole blockchain system that is used in cryptocurrencies. Aspiring crypto business owners usually get interested in this part of the industry, but right now, it's not so easy to make mining profitable.u003c/pu003ernu003c!u002du002d /wp:paragraph u002du002du003ernrnu003c!u002du002d wp:paragraph u002du002du003ernu003cpu003eFor example, to make Bitcoin mining profitable, you need a massive data center with tons of hardware. That's how much power is required to process BTC transactions. With smaller coins, it might be easier, but you wouldn't gain much money out of it. Mining is not considered to be the best business model nowadays. It is better to create products dedicated to customers' needs.u003c/pu003ernu003c!u002du002d /wp:paragraph u002du002du003e
To sum it up
A cryptocurrency app is not an easy software product to develop. It needs to have several features that make it secure, foolproof and functional. That doesn't mean you should not invest in such projects, though. We can build this type of solution for you. All you need is resources, including a proper budget. This is why we write blog posts like this one – to give you an idea of what you can expect cost-wise.
Of course, as we mentioned already, each project is different, and we need all the details to give you the exact estimation. However, with this article, you will learn more or less what can influence its price. We hope it will help you understand what you are paying for when collaborating with an IT company.
If you already have an idea for a cryptocurrency digital product, it's time to find a reliable business partner. We're here for you. Our business consultants will take all your requirements and recommend the best possible solutions to achieve your goals. Don't hesitate and contact us today. Together, we can create something unique, only for your company and your clients.
Read more
How Much Does it Cost to Make An App in 2022?
How much does custom CRM software cost?
How much does it cost to make an app like Clubhouse?
How much does it cost to make a healthcare application in 2022?
How much does it cost to make a booking type app?
What is a mobile app?
---
---