About
Why is Digital Product Design so crucial?
The way users perceive a digital product plays a vital role in how they feel about a brand. A clunky, disjointed and unintuitive user experience can destroy even the most innovative digital product. The opposite is true, too – an easy to use and aesthetically appealing digital product is often the best way to convince a user of a product's worth.
A world-class digital product must be designed with the habits and desires of the end user in mind. Apart from reflecting the latest design trends in the market, the key to any successful product design phase is creating a solution which delivers your business goals while eliminating the 'pain points' of the end user at the same time.
At itCraft, our team of product designers, UX & UI designers, and branding & marketing experts specialise in crafting the user experience and user interface of a digital product with the sole purpose of satisfying your user.
Here's a brief overview of how expert product design can bring your concept to life:
Bring your digital product idea to life
Product Design Workshops
No matter what stage you are at with your digital product design, every project begins with a Product Discovery Workshop or UX/UI Design Workshop, with the primary goal of identifying the business, user and system requirements of your project.
The best products don't always come from the best ideas, but rather, good ideation. Taking an idea and developing it into a digital product requires understanding your business priorities, knowing your value proposition and identifying the habits and needs of your end users.  By uncovering innovative, enticing user experiences within your digital product, we help you create a product which is able to gain traction in the market.
Our expert product design team will use the latest design techniques to create user personas in order to identify the true value proposition of your product. By understanding these things and analyzing your business priorities, our designers will be able to create the right solutions that will best support your digital product. From this our solution architects are able to recommend the technology architecture to meet your business goals.
Project Documentation
Based on the outcomes of the workshop, our business analyst will finalize the User Stories documentation. Each user story will include a priority (must have, should have, could have, won't have) to help shape each iteration during development, and will also include a Definition of Done (DoD) which acts as the 'acceptance criteria' for every feature of the app.
In order to build a strong, long-term business relationship, it is vital that the expectations of all parties line up prior to development. For this reason, our analyst will ensure that all documentation is complete and ready for further stages in the process, including any additional analysis required (API analysis, user research, competition analysis, etc). At this stage we can estimate the team required and their engagement to develop the app as defined.
UX Design
With a full understanding of the target users and the commercial goals of the project, we can begin the UX (user experience) design phase. The prioritized user stories and the initial rapid wireframing from previous steps allow our designers to determine how users will use the app and what every screen should include.
We use our designers' expertise and experience in user behaviour to create an intuitive user experience and predict how users will interact with the app.
With the help of sophisticated design software, our designers map out the app and create a set of low-fidelity wireframes which are essential for the visual design phase, also known as UI design.
UI Design
UI stands for user interface and ultimately becomes what the user sees in the app. Our designers use the UX wireframes and turn them into pixel-perfect mockups of every screen.
Our designers incorporate the latest design trends with your company branding guidelines (logo, typeface, colour pallette, etc) to come up with a visually appealing user interface.
Because branding is vital to the UI design of the app, if you do not have any design guidelines at this stage, we will include a brand design phase in order to create a 'mini-brand book' which you can use in future branding activities of your company to keep everything consistent.
Interactive Prototyping
With the design of an easy-to-use, intuitive UX and visually-pleasing UI, our designers put them together using modern design software to create an interactive, clickable prototype of your mobile applications. (Sometimes the UX and UI design phases run concurrently).
This clickable prototype allows you and any stakeholders or potential investors to approve the 'look & feel' of the app. It can also be used in target user testing to gather feedback and make any changes to the UX or UI before spending any money on development on your custom mobile applications.
This is the final step of the design phase and by this stage you will have everything necessary to make the development phase run smoothly.
Why do I need a digital product design agency?
Here are just a few reasons why you should hire itCraft as your next digital product design agency.
No need to hire staff
Hiring an in-house team can be expensive, time-consuming and resource hungry. Finding the right pools of talent, creating an enticing job offer and then onboarding them involved several departments of your business, all of which are more than likely already strained.
That's why working with itCraft, you buy a dedicated team, not just the digital product they create.
Through a comprehensive series of workshops and documentation, the team that works on your project gets to know your business. Not just what it does but also how it solves your users' problems. More aware of your business's "why", we're able to create a more complete and effective solution from your company.
All the benefits of in-house developers, without the sourcing, screening, recruiting or onboarding.
Easy access to specialists
Our expert team of design specialists and developers are from all parts of the industry, with experience creating a wide range of digital products for many different users.
By hiring a digital team from itCraft, you get access to their skill and experience and can see it come to life in your digital products.
Focus on what you do best
We excel at what we do to let you excel at what you do. If your speciality isn't digital app design, marketing strategy or human-centred service design, then let us take care of it.
Let us do what we do best, so you can get back to what's most important to your business. With itCraft, you're in safe and experienced hands. Focus on research, find more customers, discover what your users want, and generally develop other parts of your business. Let us take care of the digital product.
Outsourced input
We bring years of experience to influence your digital product's UI and UX and a fresh set of outside eyes. When you get an idea for a new app or piece of software, all too often, you can get caught up on minor details and subconsciously limit your concept to only develop in a single way. Working with an external team like itCraft means you get not only our experiences but a new way to look at your problem.

Why itCraft?
itCraft has delivered hundreds of clients the UI and UX interfaces their businesses need to grow and prosper. From experienced design thinking to agile app development teams for startups, itCraft never ceases to give clients the best digital product for their business.
Agile design development
Many software houses throw the word 'agile' around as a buzzword to keep up with the norm. But at itCraft, our agile design sprints are what keeps you navigating your project, no matter what level you're involved. Our agility means that we can change our focus and work on a different part of your project should your circumstances change. By breaking each job down into fortnightly blocks of time, we're able to also stay on time and meet your business goals. This method is a much more effective use of both parties' time and resources, rather than simply agreeing on a task and waiting for it to be completed.
Industry experience
Over the last ten years, itCraft has created over 250 custom software solutions in various forms for a wide range of projects, startups and companies. These clients are from over 25 countries and come from industries as diverse as e-commerce, fintech, medical, sports and emergency services.
Access to technology
Technology is developing at an alarming speed and will only continue to do so. We're specialists experienced in digital technology in all it's forms. We stay on top of technological trends and industry changes with the overall goal of using technology to benefit your business. We know the role that effective UI UX design plays, and we put it to work for your brand. Our comprehensive suite of design tools and trustworthy yet agile design process ensures that your product benefits from the best available technology.
Experience tells us when to use cutting edge technology, but it also tells us when to keep it simple and use tried and tested methods. Many design companies jump at any opportunity to use the latest tech in their UX and UI design projects. Still, the latest technology isn't always the best technology. Our designers and experts specialise in a wide range of technologies. This means that no matter what design system or UX UI interface, you need to be designed, the best technical solutions are used.
Transparency
Clear and transparent communication is vital for all things business. Digital product design is no different. Whether it be about budget, time frame or technology, your design load will be in regular contact with you about all facets of your project. You'll know precisely how well your project is tracking, who is working on it, what stage it's at and how much more time is required. Regular design sprints allow us to create the most effective UI UX design and adjust the way our designers and their teams work, should your situation change. Our teams' expertise and the services they deliver have transparency woven into their DNA, so you know everything about your products as they're being developed.
Still have a few burning questions about user interface and product design projects? Here are some of the most frequently asked questions we receive as a UX UI design team
That's where all good things start. Suppose your idea for a digital product is just that. In that case, itCraft is the design agency to take it into a complete app that's the cornerstone of your business or startup. Our UI UX design team can help take your idea and flesh out wireframes, mockups and other visual assets. These assets give you an overview of how your product and features will look for both you and your users. Go one step further and use our product designers' expertise to create an entire design system, market research and go-to-market strategy—everything you need to turn your digital idea into a business.
The most accurate way to answer this common question is for you to reach out and give us more information about your digital idea. There are a host of factors that influence the price of your project. Time, budget, desired outcome, and technology are all factors that need to be considered. Refer to our pricing page, or reach out and give us as much information as possible about your project. We'll get back to you with several pricing options.
If you're an existing business, there's every chance that your branding, imagery, logo and colour palette are synonymous with your brand. Your current brand advocates use them to distinguish you from your competition. Our design studio team can create a user experience that's part of a great digital experience, but one that's also got echoes of your branding.
Absolutely. Many design agencies specialise in just design and outsource digital or web development to their parties. But when you work with itCraft, you don't only get experienced UI and UX design. You get access to a fully digital team that can take your idea and use human-centred design and development to build web apps, digital software, user interfaces or an entirely digital product from the ground up.
Of course, we do. If you need us to take your design, develop and launch your digital product, we can also offer you ongoing, scheduled maintenance. Should you like to include new features, we're able to do that too. Suppose you have an existing service, digital product or user experience design, depending on its size and complexity. In that case, we may be able to help improve it and bring new ideas to help improve your product to meet your business goals.
Read more on digital products design
Still hungry for more information and design and development? We've got a wealth of information about product design and mobile app development, web design, and information architecture. This information is regularly written by both our experience content writers and our product design team.
Reach out to us!
We're ready to talk to you about your idea, no matter how big, small, advanced or straightforward it may be. Reach out to us with your vision, some details, and we'll get back to you as soon as possible to help turn your idea into a tangible digital product that meets your business goals.
Contact us regarding digital product design
We are simply the best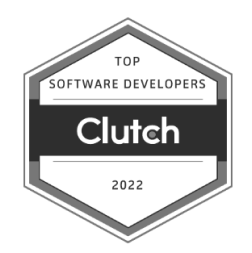 Top Software Developers 2022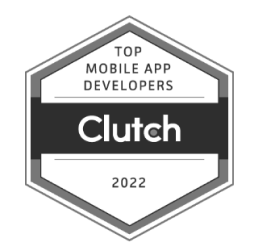 Top Mobile App Developers 2022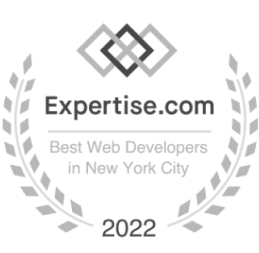 Best Web Developers in New York City 2022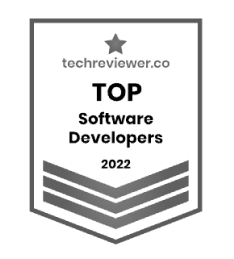 Techreviewer Top Software Developers 2022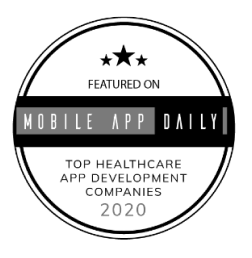 Top Healthcare App Development Companies 2020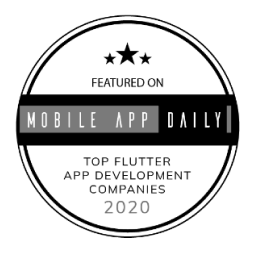 Top Flutter App Development Companies 2020