How much does custom CRM software cost?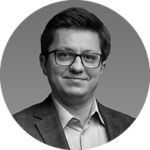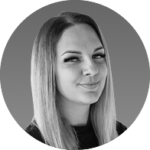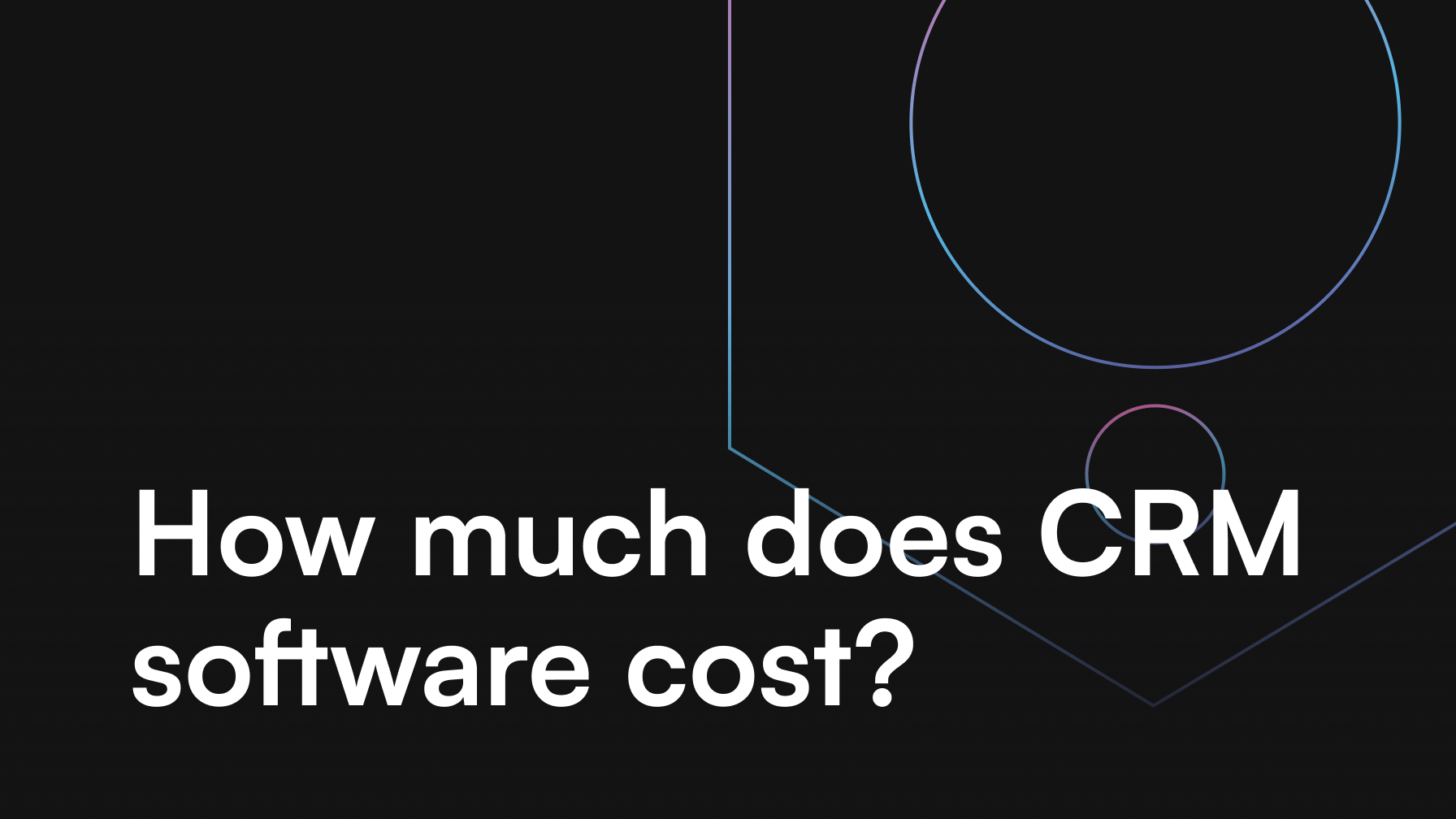 There are many ready-made CRM solutions on the market. Think Microsoft Dynamics, Salesforce, HubSpot and other smaller, less recognized systems. For some companies, they could be perfect, there is one issue, though. Every business is different and has various needs, goals and daily activities. Therefore, a premade CRM system might not be enough or could offer too many options that are not necessary to be paid for. Of course, CRM platforms often provide some level of customization, but they are not as flexible as one could imagine.
What to do then? Investing in custom CRM software seems like a good idea. You probably wonder how much does it cost and if it's worth it. We will explain all of that below. We will discuss essential functionalities, the characteristics of a good customer relationship management system and all the required resources to prepare a robust, digital solution for your business.
What should be included in a custom CRM?
First, we should remember that CRM is a platform used by multiple employees in different company departments. Salespeople, marketers, customer service reps can use an integrated system to have all operations in one place. In the beginning, the main task we have to take care of is defining the business goals that we want to achieve. When you know them, you can pick functionalities that are crucial to run your business smoothly. Let's take a closer look.
Types of CRMs
CRM software can play numerous roles in a company. There are four major types of management systems, but of course, these features can be included in one CRM.
Operational CRM – handling daily operations for sales, marketing, support, automation of tasks, overseeing short-term goals.
Analytical CRM – analyzing data to determine customer behaviors.
Strategic CRM – managing knowledge base to build better relationships with customers.
Collaborative CRM – responsible for communication between the company and the customers on all platforms.
Thus, a customer management system is responsible for several functionalities at a company.
Of course, the importance, or even presence, of these features can differ from business to business, but more or less it's similar:
Managing sales
Handling customer data
Gathering information
Monitoring and analyzing activities
Optimizing tasks
Supporting decision-making processes and all existing operations
Now we can look at particular roles and see how they can utilize CRM to achieve their goals.
CRM functionalities for Sales
Managing existing and upcoming clients requires a clean view of all the sales team's leads and accounts. They should also see opportunities in their CRM panel. As people who are responsible for bringing money to the company, they need detailed data about their activities. That's why a high-quality CRM platform offers all the information in one place. Salespeople can move their prospects through the sales funnel stages and close the deals easier when they see what's going on. Filtering and grouping options are a must.
Every CRM should have analytics modules for all users, whether in sales, marketing or support. For this particular team, a dashboard should display current statistics and show off the areas to improve, for example, which stage of the funnel has the biggest number of resignations. If this feature also allows employees to import data, for instance, from spreadsheets, it will be excellent support for decision-making in the sales department.
Planning, strategizing, and forecasting is another integral part of the seller's work, and CRM should make it seamless with its plethora of features. All involved salesmen can plan their tasks and also use a calendar to look through, comment and note details about upcoming events. Basically, the team should see all their work from A to Z.
CRM functionalities for Marketing
Marketing and sales should cooperate because of their common goals. Running campaigns and building the company's professional image requires a CRM feature that displays client segmentation and allows marketers to control ads and other promotional activities. Thanks to that, the team will know the preferences of the target audience and be able to adjust their actions accordingly.
CRM can also offer instant messaging and e-mail management to ensure that communication between the company and the customers is undisturbed. Of course, analytical tools are also crucial to make proper decisions and improve operations. Cost and time optimization will also be achievable if a high-quality CRM is implemented for marketing purposes.
CRM functionalities for Support
Customer service is crucial to keep positive relations with clients and prospects. That's why a help desk is often developed into a CRM, so the support crew can stay in touch with everyone, assign cases and collect data about issues. They can also prepare a knowledge base to access information quickly when they are needed.
Just like two previous groups of employees, the support team also needs an analytical CRM module to understand better what are the main problems they stumble upon and how to solve them more efficiently. Knowledge about the number of tickets, time of resolving them and customer satisfaction level is essential to provide better service. With a well-designed CRM, all these statistics can be collected from various communication channels like social media, e-mail and phone.
The stages of building a custom CRM
Now you can decide which of these functionalities mentioned above are required for your business. There can be the key ones and the "nice-to-have" ones. Each module has its price, which depends on the level of advancement and used technology. We will now explain our process at itCraft and present you an example estimation for a CRM project.
Remember that every software product is different, even if it's the same type of digital solution. The factors like budget, requirements, picked technologies and more influence the final shape and cost of the project. They can be determined during a conversation with our consultants, so if you want to build a custom CRM, don't hesitate to reach out.
Workshops
We always recommend workshops as a perfect beginning of any software project. Two days of meetings (online or offline) are great to get to know each other, but not only. We use this time as an opportunity to learn more about the business itself, goals, requirements and other vital details that will shape the future CRM we will prepare for your company.
Usually, during workshops, we create an initial strategy, decide on technologies, address all the risks and challenges and make the first wireframe to find out your preferences regarding design. We discuss our collaboration thoroughly so you know exactly what you can expect. Then it's time to start the work.
Design
Even though a CRM is an internal system, it doesn't mean it should look sloppy. Moreover, UX and UI are not only about the looks, but they provide the overall experience. Your employees need a platform that will be intuitive to navigate, functional and easy to use. That's what our designers take care of.
We prepare several mockups to gather your feedback and refine the design of your CRM according to your needs. Remember, you can always share your ideas and thoughts with our team. If there's a particular thing you are interested in, let us know. We will implement it or find an alternative that will suit your project. That doesn't only apply to the design stage but to all phases of production. And now it's time to move to the next one.
Development
Now it's time to make the CRM system. By this time, you will know exactly which technologies we will use for your specific project. It all depends on your requirements. For example, if your customer relationship management tool has to process vast amounts of data, it can be cloud-based. The same applies if you want it to be available any place, any time.
A team of programmers will write code for your product, so it works according to your assumptions. All the modules needed for your business operations are prepared and connected to become a complete CRM. If you need any integrations, we will also prepare them. There's also another process that happens simultaneously with development.
Testing
Quality assurance is crucial for a software house that wants to deliver professional, high-quality solutions. That's why we test our code from the very beginning of the development stage. We want to make sure everything is flawless. Eliminating issues early prevents them from escalating towards the end of the project when it's much more complicated to apply changes.
We have specialists on board that have experience working with all types of software, including CRMs. Their knowledge helps them write testing scenarios and check all possible elements and situations to ensure the product is bug-free. We can't stress enough how important QA is when building a digital solution.
Release and maintenance
When the ready product is implemented in your company, you might still need some technical support. We know about that, and we offer maintenance services for all of our clients. Our team can fix occurring issues, provide updates and do other things that your CRM might require when it's already in use.
If you decide to expand your system further or adjust it to your evolving business, it's also no problem. At this point, you can treat us as your long-term business partner and tell us about your needs so we can make them a reality together.
So how much does custom CRM cost?
Now you know what can be included in a customer relationship management platform and how the process looks like. Each CRM project made from scratch requires a team of specialists with various skills. The composition of your squad depends on the picked technology and features you want to develop. It will also determine the price of the solution.
Below, you can find a table with an example estimation for a CRM system. You will find out what specialists can be engaged in such a project and how many hours they will spend on building your product. Check out the details:
We are aware that a custom CRM can be much more expensive than a ready-made platform, but hear us out. Investing in an internal system curated to your business' needs is the best way to fully optimize your operations and address your employee's daily challenges. Let's elaborate more on that.
The advantages of custom CRM development
You should look beyond the price when deciding on the type of CRM you want to introduce at your company. Take your budget into consideration, but never settle for the cheapest option unless it's suits you perfectly. The solution that your employees will use on a daily basis has to provide high quality and all the features they need to do their job splendidly.
That's why more and more business owners decide to find a software house that will build a dedicated customer relationship management system. Here are many advantages you can count on if you make this decision as well:
Lower costs
You might think that creating custom CRM software is much more expensive than paying a monthly subscription fee for a premade CRM. But actually, you pay just once and can use the system as long as you want. There are also no payments for additional users and other scalability-related features. Your platform can grow with your business.
Tailor-made features
A CRM that is not custom always has a fixed number of features. Usually, you can turn some of them off, but it's not always the case, so you have to pay for things that will not be used. There is also a worse scenario: you pick a platform with all functionalities but one crucial for your business. With custom CRM, this problem doesn't exist. Everything that you need will be included, and the unnecessary things won't. If you decide there has to be another option developed one day, you can ask your software house to make and implement it for you.
Integration
We live in a world of multiple apps. There is probably no company on the globe that uses only one platform to run their business. That's why a CRM needs integrations. Of course, the products available on the market have them, but are they the same as the ones you need? Even if the answer is yes, remember that things might change in the future. Maybe you will need something more, and it won't be possible to add. With a custom solution, various integrations can be included in your product whenever it's necessary.
Control
Because the CRM is dedicated to your company in particular, you get control over everything. You can have your servers on-site, but you can also ask the software house to create a cloud-based solution. Still, the database will be only yours, and you won't have to share it with third parties. The same goes for the platform itself. It won't be shut down or changed without your permission.
To sum it up – the cost of custom CRM software
We discussed the cost of a custom CRM solution and also talked about the essentials of such a software product. Hopefully, thanks to this article, you will know all you need. Of course, you can always reach out to our team and ask about specifics or a detailed estimation for your particular idea. We will gladly help.
Having a CRM can significantly change the way you run your business. If you still don't have one or consider switching from a premade product to a custom one, we recommend going for it. You won't regret the investment, and in a short amount of time, you will notice how it can optimize operations, support sales and marketing and improve company-customer communication. We can help you achieve all that, just let us know what you have in mind.
---
---