Introduction to product strategy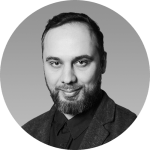 We all remember the moments when innovative products take the world by the storm. Like, back in the days – could you imagine that a parent would let his child travel with some random person by a car? Uber changed this. And there are hundreds of other examples. It seems that these game-changing products just appeared on the market – out of the blue. But the truth is that it all started with an extraordinary idea followed by a meticulously prepared product strategy. This is what happens behind the scenes before the launch of a product – there's a rock-solid strategy made by a product team. So, let's take a peek at the 'behind the scenes' stuff. Read on.
Product strategy – what is it?
A brilliant idea is of course the kind of creative spark that in the end will transform to a product that brings down the house. But there is a massive load of things between the idea and the launch of a product (it's called 'hard work'). After the idea is born, you should define what you want to achieve with your product and how you can get there as soon as possible. In this phase, you really should consider establishing cooperation with experienced pros because the sooner you get a working product, the higher the chance is to be a successful one (you know, you should stay ahead of the game). Good news – we know such pros. It's us.
Understand the market context
To craft a strong product strategy, you need the expert knowledge and research. What does it mean exactly? Well, your product has to fit into the market needs. And to be more specific – you must know what challenges the users face, how the product will solve them, and last, but not least – how it can be distinguished from the competition crowd. So, empathizing with the users is one thing, and becoming familiar with similar solutions on the market is another thing. You cannot skip any of these points. Your product has to deliver something more than other products. Otherwise, it will just be a drop in the ocean of digital products out there. You know why Google, Apple, Amazon, Tesla, and other giants are successful? Because they started with a rock-solid strategy. And you should do the same.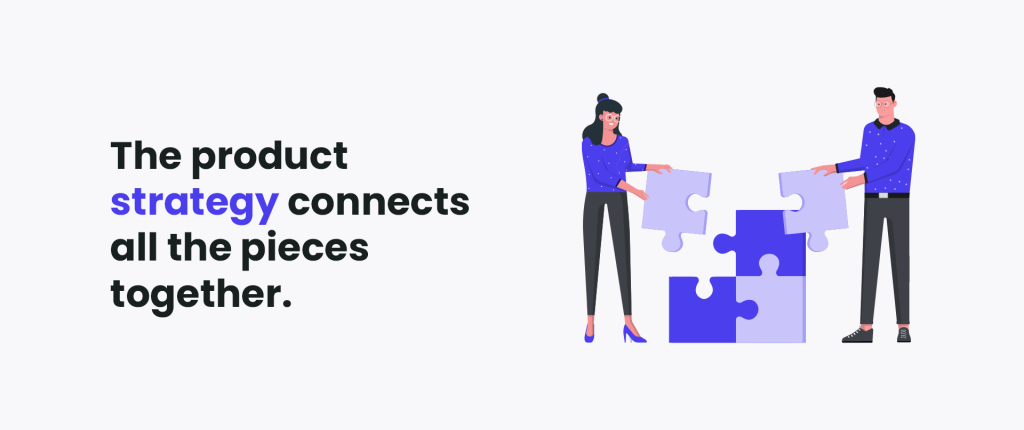 Product strategy aligns the organization around the vision
Strategic planning should be the first thing to do after you present the vision of your new product. You know, as we already mentioned, it defines the 'why'. Only after you have the strategy, you can jump on the detailed work – namely, building your roadmap and focusing on the tasks. The product strategy connects all the pieces together – both the large thees and minor activities – in order to achieve the goal and get the product ready for launch. So, what are the elements of a product strategy? Keep on reading, here's the short list.
Product strategy – vision
The core of your new product. It's about what makes your idea (and the outcome – product) unique. You need to make sure that everyone in your company know and understand the 'why' behind the project. It's about what true value your new product has and how it will go beyond the users' needs and expectations. You need to craft a vision statement – aspirational and accurate.
Product strategy – business models
Using the expertise of pros will help you a lot. For example, you don't have to invent the wheel again when you want to further understand the users' problems that your new product will solve. You can use business models canvas – like this one. Thanks to business model, you will have a better overview of crucial topics, like the mentioned users' needs or growth opportunities (remember, the market constantly evolves and so should your product).
Product strategy – positioning
How will product fit in the market? How will it be perceived by customers? What unique benefits will it have to beat the competition? You need to define these to become successful. Positioning is a significant part that is related to your marketing strategy, brand awareness, brand storytelling, and the content you have to produce to support your product before and after the launch.
Product strategy – personas
User personas are vital to your strategy. These can be fictional characters that represent your potential users. Yes, 'can be' because most of our competitors use fictional personas. We go the extra mile and find the right people for research. That means that we choose real users and conduct the research and testing part, so we get loads of useful data from real people. It works – we have case studies to prove it. See our portfolio of game-changers here. Personas help put the users in the center and create a product around them – so the product really brings value and solves users' problems.
Product strategy – competitive analysis
There's no need to invent the wheel again, that's true. But there's certainly the need to see what's going on in the market. Capture information about similar products, so you have something unique for your customers. Don't worry, we will help you with this one as well. We will help you check the current situation and find the opportunities for your customers and your business.
Product strategy – goals
Goals have to be measurable. You know, you need to know about the progress and how close you are to transforming your vision into reality. So time-bound objectives are a must. Again, no worries – we always set real goals, and we keep you updated throughout the whole cooperation. That is the advantage when you work with pros. For us, business is based on trust – it's one of our core values.
Why product strategy is important
If you are still wondering, why product strategy is important, here's the story short. You probably have limited resources. No matter if your business is a start-up or a huge company – the resources are limited, it's just the matter of the amount. So, a rock-solid product strategy will help you make a better use of your resources. Don't waste them. The next thing is that there is always a factor of uncertainty. It applies to a business of every size. A meticulously crafted product strategy will help you navigate in this uncertainty.
What else? You want your product to be successful. As said before, your new product needs to provide something outstanding for your customers. Thus, it needs to be ahead of competition. Strategy helps to achieve this one. Lastly – product strategy guides your team. Everyone on board need to know what are they doing and why. There is no place for trial and error acting in business. You need strategic planning to bring your idea to life.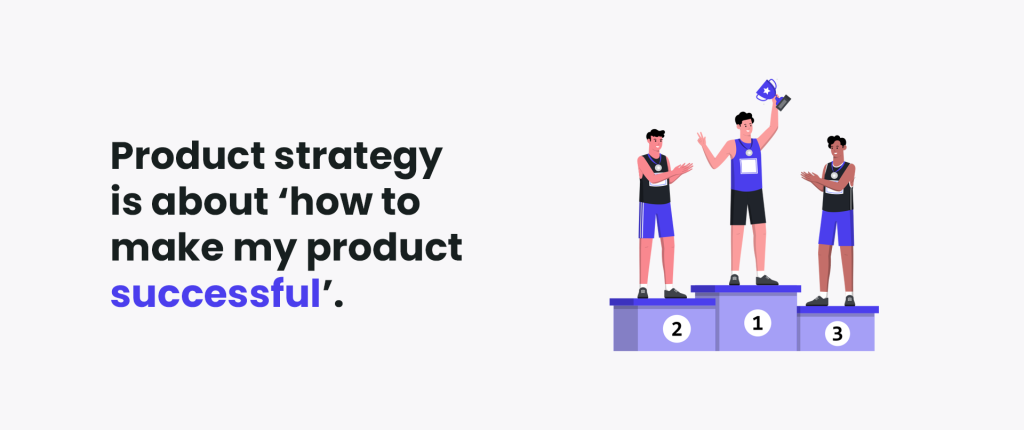 Business strategy and product strategy – what you should know
It's sometimes not easy to clearly separate these two, as they overlap at some point.
To make it easier to understand, here's the comparison:
Business strategy is about 'how to make my business successful'
Product strategy is about 'how to make my product successful'
Depending on the type of your business and your portfolio, the overlap may be different. We mean that if you have just one product, the success of the product defines the success of your company. If you have many products, the balance changes. It's normal.
Process of creating product strategy
There are many ways of creating product strategy. And that's totally fine. The point is to make a rock-solid strategy that at the end of the day will bring your vision to life. We know for sure that our product strategy process works this way. And it is because we are flexible, and we know that the only constant thing is change. We always start with conversation with our clients.
We want to know more and understand what your vision is about. Then we can use our expert knowledge and conduct research to help you create a successful product strategy. We always put people first – it's because products are made for people, by people. So, each product strategy is based on the crucial point, yet it is unique, as unique are the products we craft. Got a project?
Read also
Internet of Things – how it works?
How mobile applications are fueling digital transformation
What is a mobile app?
UX Laws & Principles – Part 1
---
---