How mobile applications are fueling digital transformation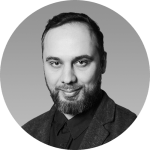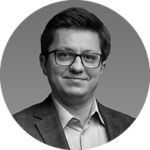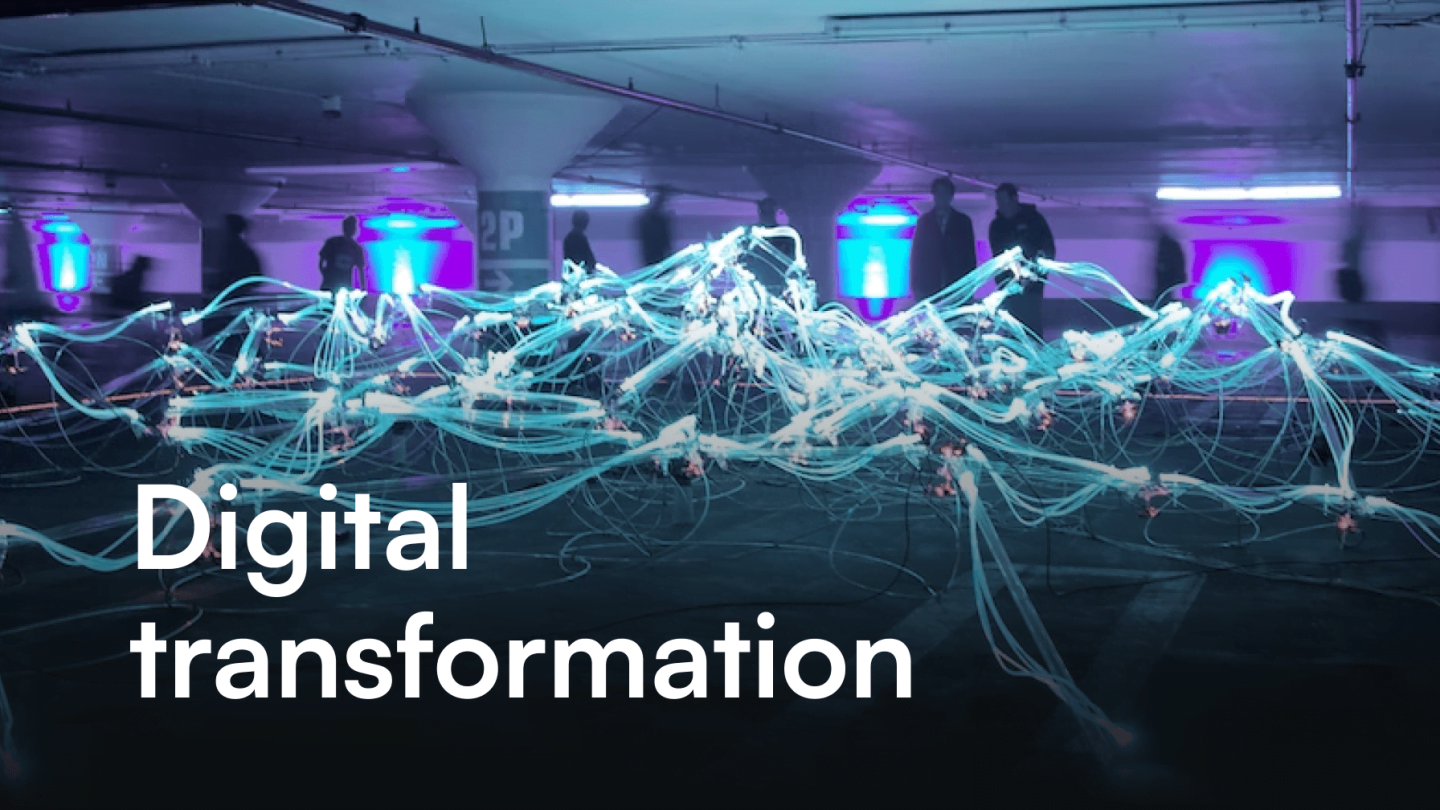 You think your business doesn't need to invest in mobile app development? Think twice. You see, as of April 2022, there were over 5 000 000 000 active Internet users worldwide (according to Statista.com). That should give you a hint. But let's go deeper. There were over 230 000 000 000 global mobile downloads in 2021, and what's also worth mentioning – average consumer spend on mobile apps was around 5.03 USD in the first quarter of 2022. The Internet – and all things related to it (including doing business) is just one tap away from people. If you're not there, you're missing profit. So, we'll show you what digital transformation is about and how mobile apps can get you money.
Digital transformation – what is it?
First of all, it's not something that happens instantly. Digital transformation is a complex process – to be honest, it's actually about changing processes. Digital transformation is about providing users with a seamless and unique experience, as well as with maximum satisfaction. We live in times, when everything should be available at a click. Of course, the digital transformation varies for different market sectors and businesses, but the purpose is the same – to satisfy users and go beyond their needs and expectations. By the way – we have good news. We know exactly how to achieve that and craft custom mobile apps (Android apps and iOS apps) and web apps. See more info about our digital diamonds here.
How many time users spend using mobile apps per day? Well, just look around. Entertainment, business, services – you name it – everything is available via apps. Do you imagine people working without new technologies? Yeah, it's possible, but don't expect spectacular results. That's why digital transformation and investing in mobile app development is crucial for your company. According to Statista.com, total revenue in the app market is projected to reach over 420 000 000 000 USD in 2022. Do you want to have your share? We bet you do. These numbers should be a kick-start for your business – to invest in mobile app development.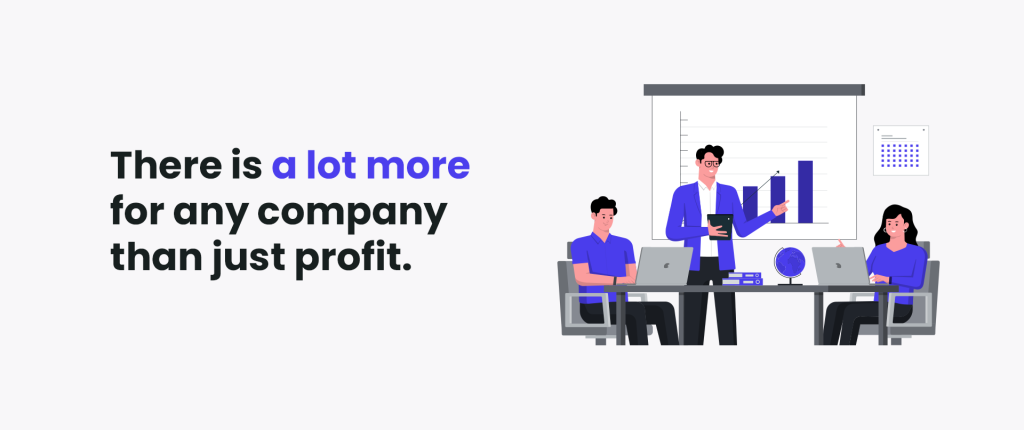 Digital transformation – key benefits
Getting your piece of massive revenue in the app industry is one thing (and yes, we know it's crucial), but there are more benefits of digital transformation. Digital transformation did not just show up now out of the blue – it is already happening for a couple of years all over the world. Definitely, the companies that decided to take that step (or road, to be more precise) are already ahead of the competition. According to the International Journal of Future Generation Communication and Networking (Vol. 13, No. 2, (2020), pp. 139 – 149), there is a lot more for any company than just profit.
The key benefits are:
Significant reduction of cost of production (thanks to minimizing the wastage level and reducing the number of errors due to automation);
Lower labor costs (automation again);
Huge boost of productivity KPI;
Ability to perform digital manufacturing (thanks to Internet of Things);
Shift from centralized to decentralized product (embedded systems);
Prediction of equipment failures and streamline production data (you know, Big Data & data analysis);
Interconnected services in network model & customized products (cloud solutions).
So, you know what it's about. We know that digital transformation is about saving resources (namely, time and money), now you have the big picture of why and how it works. Ready for more? Buckle up, here we go.
Mobile applications – reach huge audience instantly
You already are aware of the fact that the number of mobile users is constantly growing and is counted in billions. Back in the days, there were just a few ways to reach the right target group. We mean television, radio, cold calls (no, not on mobile phone, they had to call on landline phone, on site) and outdoor advertising. It's not that these channels are obsolete now (in terms of effectiveness). It's about the fact that you can now reach out to your target audiences globally and directly to each potential or current user. That is remarkable! You can reach millions of people by using one source – a mobile application. The digital change in the world means that the way of interacting with brands has totally changed. It means that you can use mobile apps as leverage to sell your products or services on a massive scale (without any boundaries). This also applies to communicating with your target audiences.
Mobile apps – real-time data in your favor
Communicating with your clients (we prefer to name them 'users) in real time is simple and easy. Look, do you know many people who don't use any social media & communicating platforms (Messenger, What's App, Instagram, Zoom, Teams, etc.)? Even if you do (do you?), how big is the number of these people? Exactly, we live in times, when the digital and physical world are interpenetrated. Are you excited? The opportunities are huge, but there's more.
Instant communication is great, but you have to know that thanks to the digital side of communication, you obtain something much more valuable – data. Your users provide you with information about their behaviors, interests, habits, and many more. Could you imagine that someone would willingly provide that information without the technology? Not a chance. And here we are – you have everything on your plate (you just need the tools and skills to use that data). Now you see how investing in mobile app development can skyrocket your business? How cool is that?
Mobile app development – gain competitive advantage
There are a few things you need to know – we share these with you because we care. You see, transparency and a unique towards-people approach are our main assets in the industry. So, keep on reading.
Mobile apps help improve efficiency
How many processes within your business are a waste of time? You probably don't know it, as if you would – you would already have done something about it. Thanks to innovative solutions – namely, mobile apps – you can better understand the workflows and get a better overview of how your employees do their tasks (including how much time they spend on each task). Useful, really. Measuring KPI's is easier with mobile apps.
Mobile apps help reach the right people
The point is that they help you do it almost instantly and globally. You don't have to waste much time on this, but you need to have a stable and reliable mobile application. We assume that you are going to pick the right software development team – we mean the top mobile app development company (yes, that's us), so you don't have to worry about these. We will help you reach your target audiences with meticulously crafted mobile apps.
Mobile apps help you satisfy users
Remember the Big Data topic? Mobile apps collect a huge amount of information. Thanks to this, you will be able to address the users' needs. And that is something beyond just providing the suitable products or services. We also talk about customizing personal experiences. You can present suitable offers based on users' behaviors and interests. Wouldn't you be pleased to be offered something you need, before asking for it? Yeah, that's outstanding.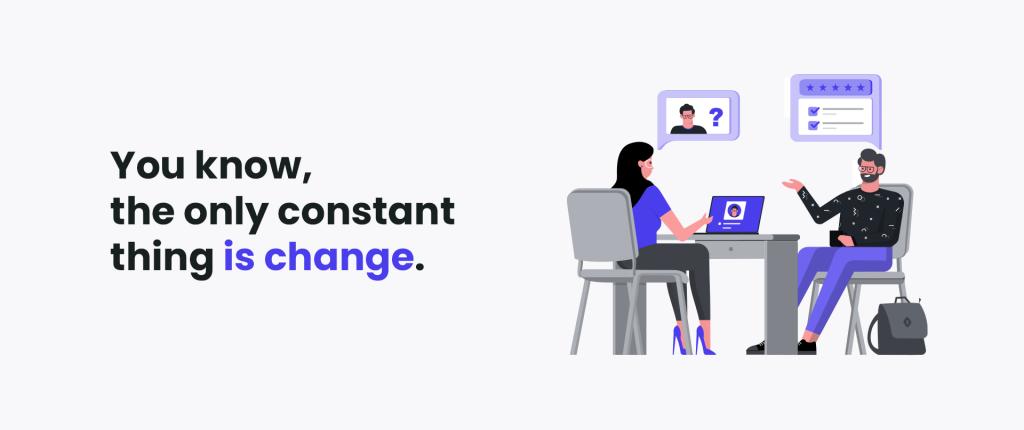 Top mobile app development company will boost your ROI
You know, the only constant thing is change. This applies to the digital transformation and your business – you have to adapt to the changes in the world. Sounds like a challenge, but the truth is that when you choose the top mobile app development company as your partner, you don't have to stress so much. We know the tools of the trade – we are around for over a decade in the market. We craft digital diamonds, and we do a lot more. We help our clients not only in terms of creating mobile apps (and web apps), but we also help with expanding them and adapting the features to users' needs. Our team of pros is always there to help you make your business level up with mobile apps – and boost your ROI. Got an idea? Let's talk!
Read also
---
---