Top benefits of managed teams services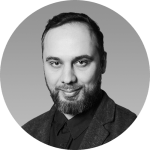 Building up an expert in-house IT department is expensive. And by 'expensive' we mean really high costs, especially when you want to craft remarkable web apps and mobile apps. You know, you need the whole facility – so, for most companies it's a massive expense. What can you do to make your vision come to life and think about boosting your revenue at the same time? IT outsourcing is the option. But we don't call our services just 'IT outsourcing' – we go beyond that. We provide the 'managed teams services' – you get the dedicated crew that is focused on a specific project. And you get even more – our expertise, tools, knowledge. Read on to find out what are the benefits of our managed teams services.

IT outsourcing and managed teams services – differences
IT outsourcing is briefly the use of an external service provider (or providers) to effectively deliver IT-enabled business process, application service, and infrastructure solutions for business outcomes. So, we're talking about delegating tasks and projects to a third-party vendor. That saves money and time, and helps you get your new digital product to be released to the world. How is that different from our managed teams services? Well, we're not just a third-party vendor. We're your reliable business partner.

We get things done, of course. You get our team of experts – that's true. What you need to know is that we also provide you with our knowledge, support, and expertise. It may seem obvious that IT outsourcing also brings you these factors, but the truth is it does not. While an outsourced team will deliver the result, you cannot expect that the process is fully transparent. It is with our managed teams services.

IT outsourcing will get you the reports, no doubt about that. What is different about us, is the unique approach and clear communication. It's also the combined experience, that distinguished us from the crowd. The 'managed teams service' means that you can expect that our dedicated team will fit into your company's culture, have an in-depth understanding of your business and its core values. This way our crew works more efficiently, and you always know what's going on. Moreover, we propose optimal solutions – based on our vast experience. We won't deliver just a digital product. We will craft a game-changer that will bring the house down.
The managed team model benefits

Firstly, this model will drastically cut the costs in your company. But there's more to that than just money (yes, we know that coin is important). In our case, it's also about having access to top-notch niche professionals, getting a harmonious and well-coordinated team on your side, transparent communication, and other things. Let's go deeper into the details, so you have a better overview about our managed teams benefits for your business.
Managed teams services saves your resources
Looking for a budget-friendly solution that also means high quality? Good, that's what you get from us. Our dedicated team will be ready in no time and will cost less than the average in-house squad. Here's an example – you know how much you would pay if you would like to hire an in-house professional developer in the USA? It's between 75 000 USD and 111 000 USD. And it doesn't include all the additional costs (which honestly are kind of mandatory, if you want to have that dev in your company). What additional costs are these? Well, here they are:
Health insurance
Perks
Benefits
Recruitment costs
Office supplies
Equipment
Taxes
Training
Why don't you avoid paying all that? We bet that redirecting the money needed to cover those costs to some other areas would be a better idea. And it's possible – just use the managed teams service. This way you can fund other aspects of your business. Cool, right? Oh, and what's also crucial – our team of experts will be ready even in one day. You won't have to wait for weeks for the project to start. Remember, time-to-market is vital for your project. One more thing – when your in-house employee quits at some point, you have to go through the recruitment process again, and the progress slows drastically down. You don't experience such thing when you use our managed teams service. So, you get low costs, exceptional quality, results on time.
Managed teams services brings world-class experts to your game
What's the probability of hiring a master developer fast, without paying a giant salary? If it's the in-house case, and you get one quick – you should try Euro Jackpot, the fortune is on your side. However, there is 100% (yes, one hundred percent) chance to have a team of master experts working only on your project. It's our managed teams service. You get access to a vast pool of top talents, instantly. And we mean people who are suited for your project needs. Each project is different, there are numerous intricacies in terms of industries, and we have just the right people. Pros, who know the tools of the trade and are ready to jump on your project in a blink of an eye. The faster you release a perfected digital product, the faster you see the skyrocketing revenue. You don't need 'a decent mobile app' (or web app), you need a real diamond. And our experienced developers craft and polish diamonds.
Managed teams services – the niche experts team
The expert team means not only developers. Even though they are vital for project's success, the dedicated crew is a structured team. Some professionals are the pure core of your project (i.e. Business Analyst, Project Manager) but the point is that we provide all people you require. Here's an example of what you get:
Business Analyst
Project Manager
Mobile developers
UX & UI Designers
Quality Assurance Engineers
Full-stack Engineers
DevOps Engineers
Of course, this may vary, depending on the project. We just wanted you to know that we see the big picture and always provide you with a proper team of experts.
Managed teams services – you get quick development cycles
What's one of the secrets of success of mobile app development? A transparent, clear, and ongoing communication between the development team and the client (or the product owner). There is absolutely no room for knowledge gaps or panic when changes are required. That communication model eliminates the issue with misunderstandings – which by the way lead to delays in the project. So, to make a long story short – you are included in the project all along. And this translates to a truly strong benefit for your business – the development process is much faster. The work is more efficient. You get profit quicker. Moreover, our communication model leads to another benefit – see it below.
Managed teams services – a focused and productive team
Standard IT outsourcing gets you professionals, who work on multiple projects simultaneously. Even they can be masters in their filed, there is a danger related to multitasking. Namely, it's a lot of context switching done by those people. And that means there is a risk of poor quality of apps, missed deadlines, and other factors with negative impact on your project. Seriously, take a look at Qatalog and Cornell University's Idea Lab report – it shows that 45% of people say context-switching makes them less productive. You need a focused and super-productive team, that works only on your project. That's what we provide with our managed teams services. Oh, and there's more to that:
In-depth understanding of your business and your needs
A motivated team of experts with a sense of responsibility
A high-quality digital product delivered within the deadline
An opportunity to find creative and innovative solutions
You see, a focused team of professionals will bring value to not only your project, but also to your entire business.
Managed teams service – flexibility is our advantage
Changes happen – very frequently. They may happen in your project as well. This applies to requirements and priorities during the mobile app development process (or web app development). For example, you need a Flutter developer or React Native developer urgently. The deadline is looming ahead, and the recruitment process is going nowhere. Well, no sweat if you use our managed teams service. We'll get the required talent and add them to the existing team, in no time.
What if the project's scope changes? You already know that we are in constant contact with our clients. So, this is not an issue anymore. Everything will run smoothly, and the changes will go in line with the project. Moreover, as you know – our dedicated team is composed of various experts, and you can use them basing on your current needs. You see now how our flexibility gets you an advantage over your competitors.
Managed teams services – when to use them?
While the benefits are super-clear now, you should also know when this model of cooperation works best. Every business is different, each project is unique, so here's a short list of cases when you should consider using our managed teams services:
You need a budget-friendly option
Your business is growing and you need experts fast
You are going to fire up a long-term project
You need a top-quality digital product
If you are in a point where your business is facing at least one of the situations described above – then our managed teams services are the best choice for you. So, there's only one more thing you need to do – drop us a line.
---
---