How much does it cost to make a streaming app?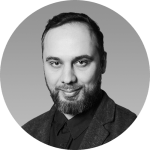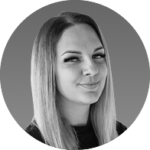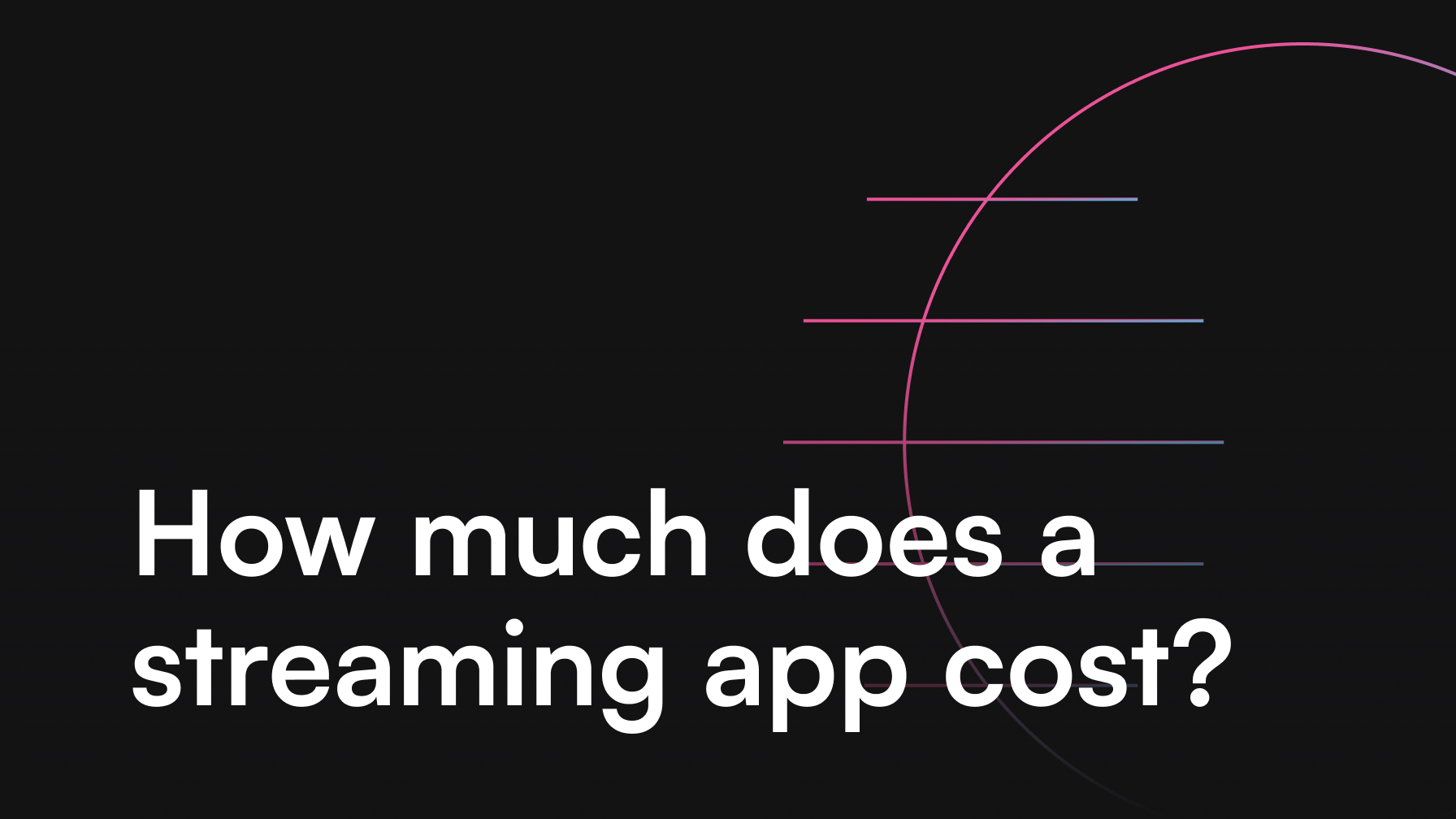 What to do when you have to stay at home due to a global pandemic? Maybe watch some movies and shows. Nowadays, we usually do that not by checking out ordinary TV channels but with the help of streaming services. The most popular one, Netflix, together with Amazon Prime, Hulu, Disney+ and HBO Max (formerly known as HBO GO), became the main entertainment hubs for "lockdowned" people. To say that COVID-19 helped these platforms skyrocket is like saying nothing at all.
Forbes claims that streaming services can be a severe threat to traditional cinemas, as many people expect to see new releases via streaming platforms. Deloitte was predicting that during the pandemic, 75% of users will subscribe to more than one streaming service, and in 2022 the usage of multiple ones is not surprising. In 2020, the number of users on streaming services surpassed 1 billion worldwide. It seems like a prominent niche to enter and build a business in. [Source: https://www2.deloitte.com/be/en/pages/technology-media-and-telecommunications/articles/online-media-streaming.html]
There are many costs associated with creating a streaming app. The price of it will depend on a variety of factors, including the size and complexity of the app, the systems it should be available at, and the target audience. In this article, we will discuss how much it costs to make a streaming service, breaking down different aspects of such a project, like development, design, marketing, and maintenance.
What is a streaming app?
A streaming app allows you to stream various types of video content on the cloud. The platforms we mentioned above (Netflix, Hulu, Disney+, etc.), but also YouTube, Twitch fall into this category. That's because streaming has many faces, and the platforms can differ depending on their approach to content sharing. For example, the popular websites to watch your favorite series are on-demand streaming services. The ones that offer real-time streams are based on live streaming. The former resembles having a movie on your hard drive or a DVD (remember those?) – you can watch it whenever you feel like it, over and over again. The latter is like television, and you have to be present while the stream happens to watch it.
Streaming apps are usually available on a plethora of devices – desktop, mobile devices, via web browsers and TVs. The main benefit here is that such platforms can be accessed from anywhere in the world. You only need an internet connection, which is much different from traditional broadcasting services. You can watch movies, shows, live streams from your favorite creators and influencers while traveling, waiting for appointments or lying on the beach.
How does the streaming app work?
The streaming app allows you to sign up for an account where you can browse the content library, pick videos that interest you and watch them – either immediately (for live streams) or whenever you're ready. You can add creators or videos to your favorites to never miss another stream or as a "to watch" list. The app synchronizes between devices and operating systems, so if you watch a Netflix show on your phone on a bus, you can continue later at home on the big screen.
Services that offer on-demand content require a monthly fee that can be divided between family members and is influenced by the number of devices we want to watch videos on. It's a business model similar to Spotify, where this payment allows the user to consume tons of legal content every day whenever they want. Live streaming platforms are usually free to use with additional premium plans that give the viewer certain benefits but are not required to watch videos.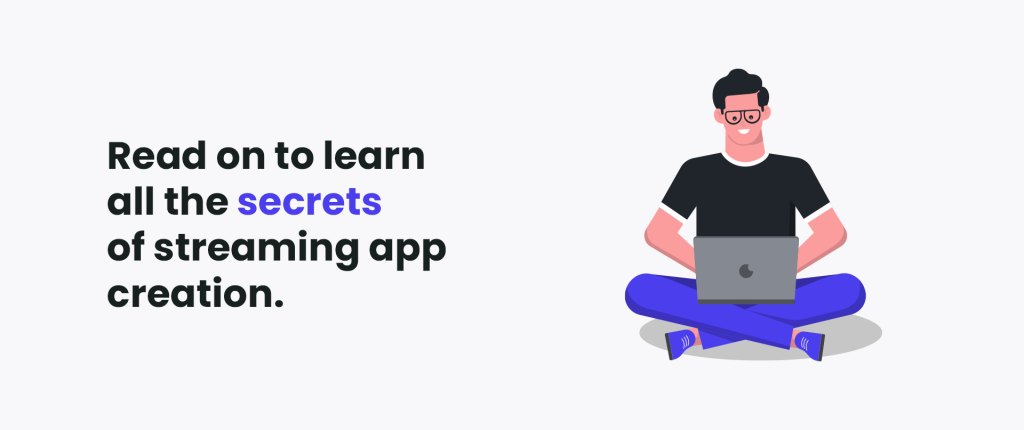 Developing a streaming app
Creating an app for streaming can be a significant undertaking for any business. You have a lot to consider if you want to enter this niche and compete with giants like Netflix, YouTube, etc. Below, you can read about various aspects of such projects and how they can influence the price of the final product. We will focus on the features, team composition, technologies and other elements that have to be planned before the production process begins.
All of these factors will affect the cost of your solution. We provide an example estimation based on specific assumptions for such a project. You can check it out below. Read on to learn all the secrets of streaming app creation.
Picking the right provider
Finding a software house to build your streaming app can be difficult. Hiring a proven provider is the best way to optimize the project's cost, but you need to make sure they know what they're doing. We recommend outsourcing because we believe that recruiting an internal team of programmers can be more costly and time-consuming. Unless you want to develop multiple projects or work on your solution long-term, it's better to work with an IT partner that will handle design, development and maintenance.
You might want to consider some other things: Does the company you want to work with have experience with streaming apps? Which technologies do they use? What do they specialize in (mobile, web, etc.)? What is their process for working with clients? Do they use the agile approach in projects? Check out their portfolios and reviews on Clutch.co to find out if their previous clients were satisfied.
For example, itCraft was recently placed at the top of the app development leader matrix on Clutch.co. This gives you a certainty that we deliver excellent results and care for our clients at all stages of collaboration.
Streaming app features
When developing a streaming app, you should include features that allow users to log in, subscribe to your service, and browse content. You should add internal tools or functions to enable the app's creators to upload new content and perform basic maintenance.
Below are some of the most important, essential features to include when developing a streaming app:
Registration and login functionality (Facebook, Google, or email/username)
Subscription plans
Search functionality
Content categories (for example, movies vs. TV shows)
Custom profile for each user (including personal preferences)
Content recommendations based on user preferences
Internal tools for uploading content and maintaining the site
There are also additional features that can make your streaming app stand out:
Offline watching – an essential feature that allows users to watch their favorite movies and shows even when they are not connected to the internet.
Creating playlists – adding favorite videos to playlists helps users keep their beloved content at hand.
Sharing – let your users share their favorite content with friends via social media platforms such as Facebook, Twitter or Instagram.
Rating – this functionality is a blessing for the algorithm, as it allows people to review the videos they watched.
Video settings – stream quality toggle, subtitles, language options, and everything needed to adjust the viewing experience to the user's needs.
Of course, there might be more features that can be implemented into your streaming app – it all depends on the type of the product (live or on-demand) and your goals. Discussing the project scope with your IT partner is best to determine what is a must-have and what can be done later.
Choosing the technologies
The cost of building a video streaming app depends on a few factors, including the type of the platform, features, technologies used, and development efforts. Let's talk about programming languages and frameworks that can be used to create such a product.
It all comes down to one simple question: where do you want your users to watch the content from your platform? And by where, we mean what types of devices and operating systems. The power of most popular streaming apps usually lies in the fact that they are available at all times. The audience picks the appropriate time to consume their favorite shows, movies or live streams. If you want to compete with Netflix, HBO Max or even YouTube, you need an app that will work on web and mobile with all types of Apple, Android and Windows devices. It also has to be adapted to work on Smart TVs.
Another thing to consider is the innovations you should implement in such an app to make it even more appealing to your target group. For example, recommendations work best when they are based on machine learning algorithms that analyze consumer behaviors and show them content that might be interesting for them. Hiring a team with an ML specialist can influence the price, but it's definitely worth it, as people expect modern platforms to help them choose the best content for them.
The best way to get the perfect tech stack for your software project is to discuss it with your software house of choice. Tell them about every feature and other crucial details for your streaming app's success, and they will prepare a strategy with all the required resources to achieve your goals.
From our perspective, using native technologies would be much better in this case than going cross-platform. A streaming app is quite a complex solution that has to handle tons of data, process live streams and videos placed in cloud and be available to thousands or even millions of users 24/7. With native approach, it would be much easier to achieve that, as these languages are more advanced and can be used to utilize device-exclusive features or external integrations.
Team composition for streaming app project
You can probably guess that developing a streaming app requires many people involved in the process. If you work with an IT partner, they will have all the specialists on board. Whenever your project involves expansion, it will be easier to add new developers, testers or designers than if you would have to hire them for your internal team. Here's the example team composition for a native software solution for streaming video content on all types of devices and systems:
Project manager – this is a must, and every client we work with always has a dedicated PM to take care of their project. This person is responsible for communication, work organization and solving problems.
Android and iOS developers – the mobile version of your streaming app will be created by programmers specializing in native languages for each operating system. The app will be coded by two separate teams responsible for the Android and iOS versions.
Backend and frontend developers – this squad builds the web app. Backend is responsible for data processing, while frontend is the layer that the user interacts with. Their collaboration is a must to make sure everything works according to expectations.
UX/UI designers – responsible for the app's visual side and the whole experience your customers will have while interacting with the product. Crucial members of every team to make sure your solution is not only appealing but also usable.
QA engineers – testers check if the app meets the requirements and doesn't have any malfunctions. They are also essential as every software has to be tested multiple times, taking various factors into consideration.
There are additional roles that can be added to your project, too. DevOps engineer, IT architect, System analyst might be required while creating a robust streaming app – all depends on your needs. We always adjust team composition to each project and rearrange it when needed – usually when the scope of work evolves.
Development stages
Let's quickly glance through all the stages of a streaming app project (or any software project for that matter). Each is important to delivering high-quality products and focuses on a particular production area. They also influence the cost of your final solution, but this investment is worth every penny because it contributes to the final result. We believe that each of these phases is a chance to create foundations for the future success of your solution.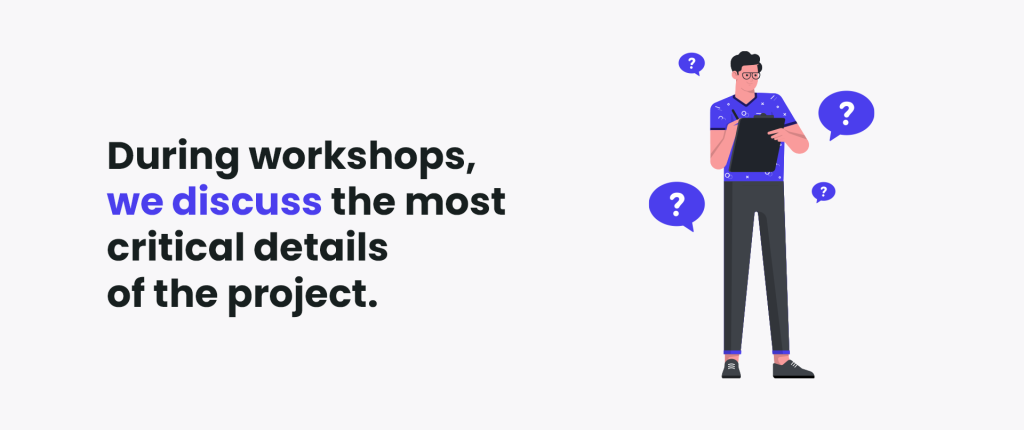 Workshops
We always recommend workshops as the first step in a software development journey, and that's typically what we do with our clients. If we can do them in-person, we aim for 2-days meetings, usually at the location of our partner. This way, we can gain in-depth insight into their business and meet their team. Online workshops are also effective, so we didn't cancel them when the pandemic started.
During workshops, we discuss the most critical details of the project – from ideas to resources and execution. We plan each feature as a user story, decide on the most suitable technologies, and roughly estimate the cost of the product. This is the perfect time to bring up needs, must-haves, doubts and pains. The results (documentation, strategies, etc.) determine the initial course of the team's work.
UX/UI design
This stage usually begins with prototype design. We create a minimum viable product (MVP) to test the concept with the target audience and find out if the assumptions are correct. This way, we can introduce changes if the market reaction is not entirely satisfying. When we verify and prove the product, we can create its visuals and user paths.
UX and UI designers collaborate to create a product that will look excellent, be easy to navigate and intuitive when used. They have to consider several factors: current design trends, the company's branding and target user, as well as customers' behaviors and psychology. The goal here is to create a streaming app that is not only aesthetically pleasing but also highly usable and accessible.
Coding
When the design is ready, it's time to code. This stage can differ significantly depending on the types of developed products and used technologies. For a streaming app, the team inevitably has to prepare a mobile app and a web app. That's a lot of work, and many programmers have to work simultaneously to deliver the results before the estimated time-to-market.
Of course, since they use different technologies, some parts of the product can be ready earlier, and some will take longer to be built. Also, you have to remember that introducing changes at this point can disrupt the project's timeline and slow down the whole process. Unless the new feature is crucial (e.g., when the market rapidly changes and its requirements evolve), don't demand significant tweaks – unless you are ready to push your release date forward by weeks or even months.
Testing
We like to say that quality assurance is one of the most crucial phases when it comes to software development. Why? Because if we waited until the very end to test our solutions and detect bugs, it would be quite hard to fix them without breaching the code's structure and integrity – which can lead to even more problems in the future.
Instead, we begin our tests early on and continue them until the development is done. Our QA team keeps track of their activities, performs all types of tests (manual and automated) and makes sure the product does exactly what was assumed during workshops. After their final approval, the streaming app can be released to the world.
Release
A streaming platform requires broad promotional activities to be a success. You can't create the product and expect it to take off without telling the world about it. That's why you need to take care of its social media presence, prepare a website and content relevant to your audience, as well as write keyword-rich, eye-catching copy for ASO (app store optimization) purposes.
We can help you with all that, as it's a lot of creative work that also requires marketing knowledge and budget. Your streaming app will have to fight for users' attention with fierce competitors, so limiting your resources for promotion is the worst mistake you can make. Invest in making your app visible even before it's released – creating hype is the best way to skyrocket your sales in the first weeks or even hours after the premiere.
Maintenance
At itCraft, we believe in long-term partnerships, and that's why we offer after-project support and maintenance. You can ask us for an SLA contract, and when both sides sign it, you get access to our specialists that resolve technical issues, update the product and help you when it's needed.
Don't assume that you will handle all major and minor failures or crises on your own. Having a dedicated team to do that for you will give you peace of mind. Furthermore, you will have more time to focus on business growth, new objectives and the tasks that you actually love.
Streaming app – example price estimation
Here is a table that showcases an example price estimation for a streaming app. We assumed that it's a full system prepared from scratch, so you don't have any database, and everything has to be developed by our team. Of course, the scope of the project can change depending on your needs. If you don't want certain features or require more services, we can adjust the team and price.
Want to know more? All types of systems with cost estimations can be found on our pricing page.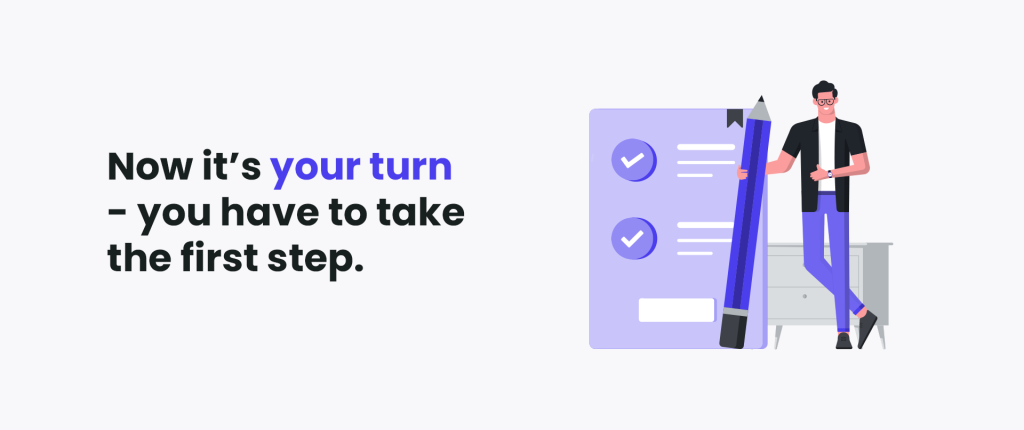 To sum it up
A streaming app can be a challenging undertaking. There are numerous factors to consider and a bold competition to race. The cost of preparing such a software product also can be high because it's an advanced solution with many features, and it has to work on all available platforms. If you want to beat Netflix, Hulu, HBO Max, Disney+, YouTube, Twitch, and other market leaders, you have to be smart, innovative and give users something they crave but don't have yet.
From this article, you've learned what has to be done to create a streaming app, what can influence its final cost and how to pick the right provider to help you achieve all your goals. Now it's your turn – you have to take the first step.
Do you have an idea for a product that will revolutionize the industry and become the next big thing? We can help you make it come true. Reach out to us, and let's talk. After the initial conversation with our specialist, you will know what we're able to do for you. itCraft can be your next IT partner. Check out our portfolio and be our next satisfied client.
Read more
How Much Does it Cost to Make An App in 2022?
How much does custom CRM software cost?
How much does it cost to build a cryptocurrency app?
How much does it cost to make an app like Clubhouse?
How much does it cost to make a healthcare application in 2022?
How much does it cost to make a booking type app?
What is a mobile app?
---
---