TechCrunch Disrupt 2022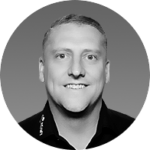 TechCrunch Disrupt 2022 saw a selected group of 200 startups from all over the world converge on Moscone Center in downtown San Francisco over three days from 18th to 20th October, 2022.
These early-stage startups were showcasing innovative technology solutions from eight selected categories:
Hardware, Robotics, AI+ML
HealthTech + BioTech
Space + Security
SaaS, Enterprise + Retail
Education, HR + Future of Work
CleanTech + Climate
FinTech + Blockchain
Mobility + Transportation
While the 10,000 attendees got to meet the founders and representatives of these startups and learn more about the vision and mission they are working towards, 20 selected finalists got the chance to pitch their innovative technology solutions to VCs on the Disrupt Stage with the final winner taking home a cash prize of $100,000 USD.
Attention startup founders: "Know your value proposition"
TechCrunch Disrupt 2022 was an awesome setting for founders to make meaningful connections with investors, potential partners, end users, and technology experts (like itCraft). With such innovative startups exhibiting the latest technology, it is not hard to imagine that there will be a unicorn or two among them.
This year, itCraft sent three representatives to San Francisco including Jakub Dembinski (New Business Manager), Jakub Oleksy (Expert Business Analyst), and Gareth Smith (Head of Sales) with a goal of finding startups ready to take their business to the next level. It is quite obvious that for a company to get past its early funding stages and attract significant investment for the future, it needs to have a clear business case which solves the pain points of its users. It was quite surprising that some founders had difficulty clearly explaining their value proposition not only to our guys, but to VCs on stage.
Jakub Oleksy, who leads product design workshops at itCraft, makes a point of spending time with founders of startups to identify the true value of a product by making use of the value proposition canvas. Shaping the benefits, features and desired experience of the product you are creating, to satisfy the wants, needs and fears of the end user, allows you to identify the true value you promise to deliver to your customers. While some startups struggled to communicate this while pitching on stage, the companies who communicated it well seemed to be the companies attracting investor attention.
Align yourself with people who have done it right
The Disrupt Stage auditorium was packed from the first sessions on day two thanks to appearances from Kevin Hart and Serena Williams. Kevin Hart, who is best known as an outstanding comedian and actor, is co-founder of Hartbeat Ventures, an early-stage VC company focusing on lifestyle, media and technology projects. On stage with Hartbeat Ventures other co-founder Robert Roman and J.P. Morgan's Michael Elanjian, Kevin announced taking on their first institutional investment from one of J.P. Morgan's investment arms. The funds made available through the latest investment will be used to support minority and underrepresented founders.
While most in the audience were probably expecting more jokes, Kevin's one piece of advice to entrepreneurs was to align yourself with people who have done it right in the past. He also spoke of his lack of understanding of the investment world and how his perception of investing in the past was that of "con men trying to steal your money" but has now learned how to make money work for him and his brand.
Following Kevin's appearance was the appearance of another global superstar, Serena Williams. During her time on stage with her founding partner, Alison Rapaport Stillman, Serena spoke of the importance of diversity in their pre-seed, seed and series A investments including a focus on women and people of colour. She spoke about the importance of believing in the founders vision and her ability to read people has been key to the success of Serena Ventures to this date.
Convincing investors is still worth it
At itCraft we have noticed the macro-environmental effects of inflation, Russia's invasion of Ukraine, and of course, the 'new normal' COVID-19 has created has made some investors in 2022 lose their appetite to invest in early-stage startups globally. However, the buzz around TechCrunch Disrupt and the amazing technology solutions to real world problems which were on show for the world to see has given us all hope that with the right business model, the right value proposition and the right mindset from founders, startups can continue to disrupt the market and find investors who share that vision.
The one thing I have noticed about business over the years is that it is all about creating value. Creating value for your employees, creating value for your customers, which ultimately creates value for your shareholders. While we hear a lot of buzzwords like web3.0, AI, and metaverse, the real value can be seen by entrepreneurs who can leverage those technologies and more to make the lives of mankind better through the solutions they create. This drive and desire to make the world a better place is a shared vision of the team at itCraft, meaning that we will continue to be present at events like TechCruch Disrupt to speak to like-minded people and offer our expertise and experience in designing and developing digital products which impact and disrupt the status quo.
If you want to know more about what we saw at TechCrunch Disrupt, or you want to discuss how we can help you leverage technology to solve the real world problems you have identified, send us an email at hello@itcraftapps.com. Maybe we can make the word a better place together.
And the winner is…
Before I forget…The winner of the $100,000 USD prize for the best pitch of the 20 finalists at TechCrunch Disrupt was Minerva Lithium, a producer of Nano Mosaic, a polymer sponge-like product which extracts the materials required to make battery-grade lithium from brine in just three days using just 6% of the water required in more traditional methods.
---
---