Social media as tools for healthcare and prevention.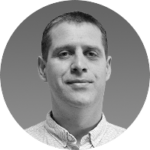 Exponential growth of mobile technologies has had a tremendous impact on our lives. New devices, apps, solutions, appear faster than anyone's ability to keep up. Around the world and across generations, social media is influencing pretty much every part of lives.
Table of contents
Today health, wellness and healthcare are among the top trending topics globally. The demand for both information, health solutions, and services is driving giants like Facebook, Twitter, LinkedIn, WeChat, to deliver, and refine tools allowing access to health solutions
People love to share
Up until recently, health was just another topic. Tons of info, conversations, data has been (and still is) shared, commented and utilized across social media in the same manner as any other subject – sports, entertainment, politics. With health being to all of us an important, and to most of us a very personal and sensitive issue, we need a bit more trust and confidence when talking about it in our social media or turning there for help, advice or information.
This year's HLTH conference in Las Vegas has shown very clearly that for global tech, financial and innovation leaders, health has grown into a matter of high importance. Top social media platforms are not getting left behind. What transpired at the conference, was that they are expanding and adjusting to accommodate their users' needs for relevant, verified, and safe communication on health and wellbeing.
Prevent more to treat less
In the current state of things, healthcare should rather be called sick-care. The most common way of addressing your health issues is: as long as you feel good, you do nothing, when you notice something's off, you call in at the doctor's. This is not at all taking care of your health, it's taking care of your condition. Today's healthcare providers are all starting to finally notice, that although the money is indeed in treating and fixing, preventive care can, and does have a positive influence on your profit margins.
The importance of health topics is no longer ignored by online social platforms. Tech giants are taking action and starting to provide. 2019 has seen developments in health areas and a few of them are worth taking a closer look at.
Engagement through social media
We'll go with Twitter first. The platform has given people a new way of both disseminating and gathering information on all topics. When it comes to healthcare, Twitter is now used by health professionals, health brands and patients/consumers alike. But is the full potential being utilized?
Tweet for trust
In healthcare, trust is the most valuable commodity for both providers and brands (not to mention insurers and health plans). For doctors, direct contact with patients is restricted to time spent at the office. With an average, 30 minute visit, it's quite impossible to establish trust-based relationship. Twitter is a great tool to build that trust. As far back as 2012, Twitter published a guide "Twitter for healthcare professionals" outlining how the platform can be used by providers to become part of the community and develop relationships with patients. Today, to gain trust, people need to get to know you, and know you notice them beyond the short meeting at the office.
Listening better
As listening is one of the most important things for a doctor to do, and Twitter the top spot for people to talk, the connection is quite obvious.
Via Twitter, healthcare professionals can share general advice, updates on their practice, thoughts and experiences. It's also a good place to share happy moments from your personal life, which can do wonders in humanizing healthcare and showing you are indeed a real person. Noticing and responding to patients' feedback with a personalized @ makes a whole lot of difference.
Communication is key
Twitter helps building and establishing new doctor-patient relationships, gives doctors a real social presence and is a chance for new patients to learn more about a specialist than the basic info from a hospital or clinic's website.
For brands, Twitter is the perfect channel of communication with customers. As people share their feedback on healthcare services and products quite freely, an opportunity is thus created for brands to respond directly and in the public domain. Both positive and negative feedback should be addressed and appreciated. If left without response, a negative review of a product or service can have extremely damaging effects, as you can be sure it will be shared and grow overtime. Responding with clear explanations and apologies publicly is a great way to earn trust and show transparency.
Trust is easy to lose
With Facebook, discussing topics of health and healthcare isn't that straightforward. Marred by recent data privacy scandals, the social media machine found itself in the middle of social and political debate on its influence on users and their lives. The alleged misuse of user data caused a significant slide in trust in the platform. According to last year's national Fortune poll, only 22 percent of Americans "trusted Facebook with their personal information," compared to Amazon at 49 percent, Google at 41 percent, Microsoft at 40 percent and Apple at 39 percent. Facebook has been trying to make amends since, and is showing some improvements.
In terms of health providers, brands and patients, the value of Facebook presence is undeniable. No one nowadays can afford not to have their official profile available on the platform. For hospitals, clinics and health brands, Facebook is an integral part of their PR.
Preventing is caring
The obvious aside, Facebook is doing more. Last month a new service has been launched in the US – the Preventive Health tool. With assurances of personal data safety and privacy maintained, Facebook is offering a utility to start turning your sick-care into actual health care.
Preventive Health is a very promising offering from the tech giant, as verified and trustworthy tools like this are hard to find in the free-of-charge area. A solid go at promoting preventive care also deserves a pat on the back.
Relevant and accurate
Working with organizations including the American Heart Association, the Centers for Disease Control and Prevention, and the American Cancer Society, Facebook presented its american users with a way to receive recommendations on medical screenings and tests adjusted to the user's age and gender, with capability to schedule and record the appointments, as well as a search tool for locating more affordable, "federally qualified health centers" where customers can talk about the services they require. All Preventive Health recommendations are reviewed by the relevant organizations for accuracy before being posted to the tool.
Second biggest economy one step ahead
Last, but not the least social media worth mentioning for its input in healthcare is Tencent's WeChat. The Chinese digital giant has taken healthcare issues on its 1bn user social platform to the next level. In its most recent push at transforming China's public healthcare sector, WeChat introduced a variety of tools to improve the availability of healthcare services and information to its users.
E-health services available include online, real-time consultations with doctors, medication delivery services, as well as online booking of appointments for offline hospitals. In a country where access to health services is limited, such tools make a tremendous difference.
AI validation
With direct, real-life services hard to reach, people turn to internet media for information on conditions, treatments and after-treatment advice. In its strive to deliver relevant info, Tencent is also rolling out an AI tool to verify validity of information published on the platform. Although still in early stages of deployment, the tool is already showing positive results in filtering out obviously fake and inaccurate data.
Relevant information
Doubling down on information availability, Tencent entered a partnership with WebMD, an Internet Brands company and the leading online health information resource in the U.S., to translate WebMD's health and medical content – including articles and videos – for its one billion active WeChat users and Tencent's other messaging app QQ.
As can be seen, Tencent is taking the matters of health very seriously, and is working tirelessly on improving and expanding their tool set.
All about health
Health care is on everyone's lips these days. World's tech giants are adding health to their list of top priorities and pouring increasingly more resources into developing tools and solutions for the health landscape. Social media play a very important role here, as they are the perfect platform for establishing and developing communities, as well as building trust-based relationships.
It is very good to see that finally trust, patient-centrism, relevancy of health information, and patient's privacy is being taken seriously and solutions being delivered. Hopefully the upwards trend remains and in 2020 we will see even more tech in health, benefiting patients and consumers around the world.
---
---