Staff augmentation – benefits for your company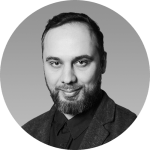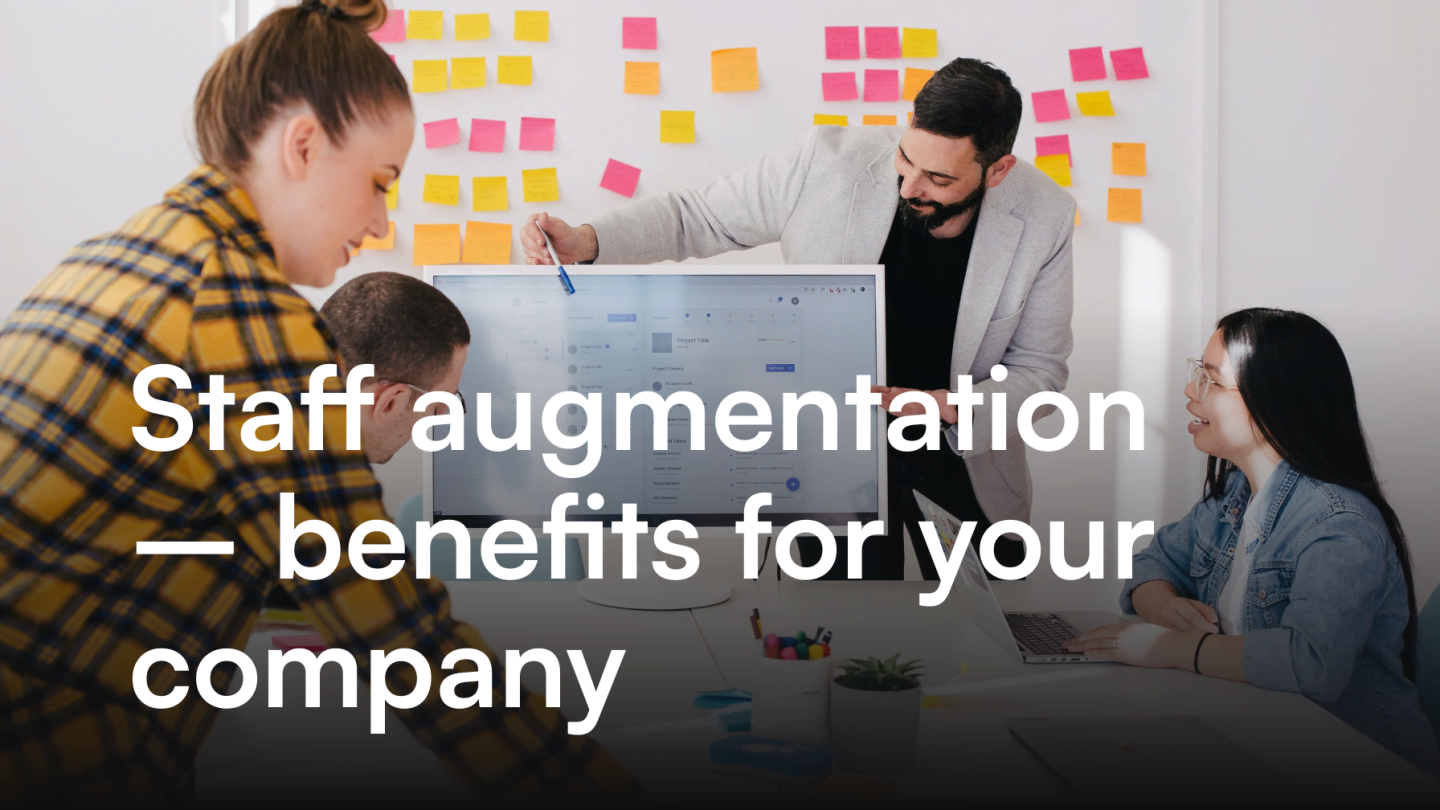 If you're into sci-fi movies or gaming, you're familiar with the term 'augmentation'. Although it basically means 'to enlarge something', in the case of 'staff augmentation' it is definitely closer to the cyberpunk genre. And that means it's about upgrading something. Namely, that would be your team, especially when there's a big project or deadline looming ahead. What is staff augmentation and how it can benefit your company? Well, you're going to find out – in this article. Let's go!
Staff augmentation – what is it exactly?
Briefly, it's about hiring talents, according to your actual needs. We bet you already know how the 'traditional' recruitment process looks like (and how long it takes). Another thing – and it is important – are the costs of recruitment. The total costs of filling a position is around three to four times the position's salary (according to Edie Goldberg, the President of E.L. Goldberg & Associates in Menlo Park, California). That is a lot. However, there is an option that reduces the costs and brings an expert to your table. It's staff augmentation.
The pandemic has changed the world. Of course, there were freelancers before, but remote work has become a common thing in the last years. And so has staff augmentation – the global staffing industry, one of the primary suppliers of staff augmentation talent, is estimated to generate around 650 000 000 000 USD in 2022. But what does that mean for your company? You cut operational costs, have access to top tech talents, and you gain flexibility. How does it work? Find out below.
Staff augmentation – it's about flexibility
No two projects are the same. The truth is, in the IT sector things change very fast. The requirements depend on plenty of factors – may it be the type of client, nature of the project, duration of the project, and many more. Thus, a 'one-fits-all' solution does not exist. Staff augmentation provides the option to scale up pr downsize the team, according to the current needs. To make the long story short, here's a list of reasons why staff augmentation can be a good choice for your company:
Staff augmentation means cost reduction
Recruitment process is expensive, but that's not all. Maintaining in-house teams also incurs costs. You know, covering the office rental fees, the equipment, staff wages, bonuses (a happy employee is loyal and productive), and a bunch of other things. Staff augmentation reduces all these – the vendor bears the costs.
Staff augmentation provides access to top-notch talents
Finding the right person for an IT position is not an easy task. Seriously, you need someone, who has the necessary soft & hard skills. Staff augmentation lets you skip the traditional recruitment process and provides an opportunity to hire an expert. Moreover, you can choose from among top talents and get a pro who can quickly immerse in your team. That gives your company an advantage.
Staff augmentation helps focus on business strategy
Saving resources (time and money, of course) is essential, but there is also one more thing about resources, when you decide to use staff augmentation. You can redirect your current resources to creating and implementing your business strategy (and carving a stronger market position). Wait, there's more. We always want to understand our clients and their needs. Our pros can also help you out in finding the best way to get on top – all you need to do is to start a conversation. Two bird with one stone, that's cool, isn't it?
Staff augmentation bridges the recruitment gap
You have a start-up company, and you don't have the resources to establish your own IT department? We know exactly the case – we are experienced in working with start-ups. Before you get in a solid financial position, you can still have the IT experts in your team. Staff augmentation bridges that recruitment gap.
Staff augmentation brings fresh perspective to projects
An objective opinion can be very helpful. Look, it's simple – someone who is not involved in the in-office politics can provide a fresh perspective about how things are going. It can be crucial for improving the processes, as an external expert also brings the experience to your team.
Staff augmentation – a surgical approach to recruitment
Staff augmentation is not equal to 'outsourcing'. Traditionally, outsourcing is about hiring entire departments (typically abroad). The client has little (or no at all) control over the department composition, there is no need for scalability or specialized talent. Staff augmentation is something different. You hire talents when you require them. We take care of all administrative and organizational aspects, like staff wages, management, and other things. Plus, we are fully transparent – you have the visibility of the work is being done, and you are controlling the decision-making process.
You see, you can leverage our experience and respond to the changing needs of the market with our staff augmentation services. Whether you are looking for a single talent or you need to build up a dedicated team – it's all here, at hand. Staff augmentation can be the perfect model for your company – and we will help you identify your needs and get you the experts you require. Got a project? Let's talk!
---
---