Top 10 benefits of B2B apps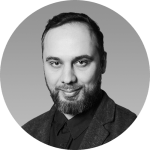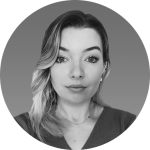 Are you among those entrepreneurs who are still thinking about the digital transformation of their business? So you know the drill: B2B applications are the future. Sure, you don't hear about them as often as you do about apps developed for a single customer, but those B2B apps will get you ahead in the business arena. According to Finances Online "61% of B2B transactions start online."

B2B apps are far more complex and it takes more effort to develop them, so it's understandable that you're looking for confirmation of whether it's profitable. Let's lay all cards on the table: here are the top 10 benefits of B2B apps.
B2B apps – a way for improvement
As in any type of business, yours also probably involves many internal operations, sometimes more or less complex. The B2B software will help you maintain the quality of these operations, while digitizing all the processes that require paper documentation. You will have access to everything you need at your fingertips and have the ability to operate on the fly. Work smarter, not harder.
B2B apps can boost efficiency
If you are not efficient in your business, you are wasting time and therefore losing money. Instead of using separate functionalities among multiple systems, you can have all of them in one custom application. Instead of losing time on manual tasks, you can automate them.
If you want to develop a B2B application for external purposes with your customer in mind, just fill their shoes. You will fare much better with a process that is fast and requires only a few clicks.
B2B applications serve better communication
We can throw in some hype quotes here about communication being the key, but for what? Everyone knows that. Think about how much communication is in your business daily: emails, calls, chats, documents, presentations. With the B2B application, you will improve your internal communication, as well as external communication with your client, which will be quick and direct. Everything will happen in one place.
B2B apps and the collaboration aspect
In the B2B application, all skills come together to work together. Regardless of seniority or position, each team member stays up to date with all relevant information about all ongoing projects and can update it in real-time. You can use a custom B2B software as a project management tool – each task will be assigned and its progress monitored. No need to chase the updates.

Externally, you will have the ability to collaborate with your business partners, stakeholders, and vendors – create integrated calendars, dashboards, road maps, and control budgets etc., the options are endless and everything depends on your business needs.
Business Management and B2B apps
We know that managing a business is tough. When you're running from one meeting to another appointment it's hard to keep up with everything. Simple as it is, B2B app can make you a better manager or to put this rather straightforward – manage things for you. Employee management, project management, data management, customer management, logistic management, warehouse management – you name it.

Instant support thanks to B2B apps
But what if something goes wrong? We know that trust in your company from the customer is essential. Handling your customer's problem in a B2B app can be fast and effective. Today, no one wants to waste time on unnecessary emails and phone calls. In a custom application, your customer can easily contact the support department by submitting an error or talking to a robot powered by AI. It all depends on the feature you want to implement.
Boost your brand recognition with B2B apps
As soon as a business user downloads your app, then your brand recognition increases. And this is your brand's first stage of relationship with your customer. You need to constantly fuel it if you want it to become a long-term one. Remember that your application is not targeted to such a wide audience as a B2C application. Don't forget about the magic of certain app features – push notifications work on the same principle as the mailman knocking on the door. According to the Business of App research "Push notification personalization improves reaction rates – 400%".
Increase user engagement with B2B apps
People don't want to make life more difficult for themselves and in pretty much every possible area. What will keep users engaged in using your app? Its simplicity. No one wants to waste time deciphering the available options, checking all the buttons and possible combinations. If you implement a game-like mechanism in your B2B application – where the user is rewarded through his progress, has the opportunity to earn points, certifications – trust us, his engagement will surely increase.
B2B apps in marketing
In a B2B application, you will have quick access to extensive data analytics linked also to user behavior. And this will ensure that you can accurately create a target audience for your business. You'll learn about user behavior, see what they care about most, what works best for them. You'll be able to create a marketing strategy based on the data. Don't forget that with B2B software nothing limits you, you can throw yourself in at the deep end and advertise your product all over the world.
Business growth and B2B apps
Last, but not least – growth of your business. Your business will start to grow and change – and that's normal, that's what you want after all. And your B2B software can't stand still either, it has to grow with you. Your application should be created with the future in mind, where your business goal matures and (maybe) changes over time. Choose a B2B application developer with whom you will be able to address your needs as they are and as they will be, rather than trying to adapt existing solutions to your needs.
B2B apps and digital transformation
You want a big change. You are moving together with today's fast world. High automation is something everyone should care about. It saves time and allows you to devote more of it to grow your business. However, it's also a convenience for customers. Fast communication and an engaging relationship with the customer are the basis of good relations today.
The technical innovations you want to bring to your business require good collaboration and understanding of your needs. You need a stable partner who will consider all the above-mentioned benefits and create a high-quality B2B application. Reach out to us and let our experience speak for itself.
---
---