Build digital products with agile teams you can trust
We're known for creating award-winning web and mobile apps for startups and enterprises. When you outsource your digital software needs to itCraft, you'll never have to worry about project management, workflow organization or quality of the final result. You'll get a dedicated team to support you on your journey from idea to implementation and maintenance, and the software we create for our clients wins industry awards and gets spectacular funding offers.
Mobile app development company in NYC
Basic information
Mobile apps rule the world. That's a fact. Year by year, they gain revenue and continue to replace websites as the leading source of online information, entertainment and work support. There's potential for almost any industry, and thanks to multiple frameworks, we can create tailor-made iOS and Android apps that are visually stunning and highly functional.
Android App Development
There are so many devices running on Android that it would be impossible to list them all. Smartphones, tablets, even smartwatches from multiple companies have decided to go with this operating system. If you want to reach clients all around the world, you need a robust Android mobile app. We'll help you create and test it thoroughly to make sure it looks great and works seamlessly on all screen sizes and hardware.
iOS App Development
In the US, Apple devices are unquestionably the most popular mobile devices. iOS is a system that attracts people with its simplicity, reliability and performance. Having an app for iPhones and iPads is a must in today's world. Our specialists have built countless mobile solutions for Apple hardware. They appreciate this operating system because of its usability and accessibility.
Flutter Development Company in New York
Having a mobile app for both Android and iOS is crucial if you want to reach all potential clients. Global enterprises and aspiring startups don't want to overlook the opportunity to connect with people using different devices. Flutter, a cross-platform framework, is used to build apps that share one codebase but can be used on both operating systems. Using it can save you money without giving up the quality of your digital product.
Web app development company in NYC
We also create web applications that can be used by your clients or internally by your team. Our developers use modern technologies and the best industry practices to build digital products with excellent performance. We create robust backends that process your data and control all operations, as well as stunning, interactive frontends that will grab your audience's attention and make them fall in love with your software.
Machine Learning app developers in New York
Machine learning is a trend that we've already implemented in several projects. Yours can be next. If you need an innovative digital solution that uses advanced artificial intelligence algorithms and offers a better customer experience, we can help. This way, your app will gain the ability to analyze data, predict particular results and propose specific content to each user. Depending on the type of product you want to develop, we'll adapt the machine learning algorithm to your specific needs and requirements.

Why work with us?
It's a complete collaboration offer where you're still an active member of the team, and we'll take care of everything. We build complete solutions that support companies in various industries, and we value your insight as a product owner.
There are many benefits to collaborating with itCraft. We help businesses around the world innovate. With us, you can expect:
Support from our consultants in all stages of production
2-days of UX/UI workshops to meet the team and discuss your product
A dedicated project manager that will update you on progress and help you communicate with team members
An agile team of designers and developers to create a product according to your suggestions and business requirements
Quality assurance specialists that test the software at each stage
Additional services like branding, marketing audits and recommendations, maintenance, and further growth of your digital solution
Basic information
Our refined work style guarantees spectacular results in every collaboration and is based on our years of experience building software for various industries and business models. We always approach our clients individually, so if you need adjustments, let us know.
Working with us, you'll become an active part of our team. Your insight is crucial for us to build products that are perfect for your users. Here are the stages of our process:
UX/UI Workshops
Two days of workshops and meetings where we get to know each other, discuss the project's details, gather requirements, create user stories, and  prepare the first wireframes.
Design
Our team prepares several prototypes and mockups to test the product before creating the visual side with all architecture, interactions and features. 
Development
Time for production – our programmers write code that makes your software functional. Depending on the type of product and chosen technologies, there might be separate teams for each part of the app.
Quality assurance
Testing is essential at every stage of product creation, so quality assurance happens throughout the process. We want your product to work properly and look as it should.
Implementation
When the software has been finished and tested, it's time for release. You can count on our support in that department. Your app will be published in the chosen app stores and the website will go live.
Maintenance
Further adjustments, updates and technical fixes are included. You can count on us even after the project is complete. And if you want to continue working together, we can definitely make that happen.
Top software development company in New York
Our clients are award-winning startups and enterprises from a variety of sectors such as telemedicine, finance, logistics, e-commerce and more. We've worked with companies from almost every continent, and providing high-quality software is our ultimate goal.
What else can we give you?
Individualized approach to the project
We can offer additional services suitable to your project requirements because we know every product is unique. We believe that an individualized approach is always best, so let us know what you need. Our team isn't afraid of challenges, and we're always eager to learn new things. Speaking of which, you can expect us to be up-to-date with industry novelties and current trends. That's because we want to give you modern solutions that will answer your clients' needs.
Knowledge sharing
If you're looking to learn more, we regularly host webinars, release free ebooks and publish articles on our blog. We want to share our expertise and educate our current and future clients about software development secrets.
Are you from NYC? Let's get in touch!
Check out testimonials from our satisfied clients. If you want to join them, reach out. We'll discuss your idea and transform it into a robust, efficient digital product that's sure to become a mainstay of your business.
Start your new project now.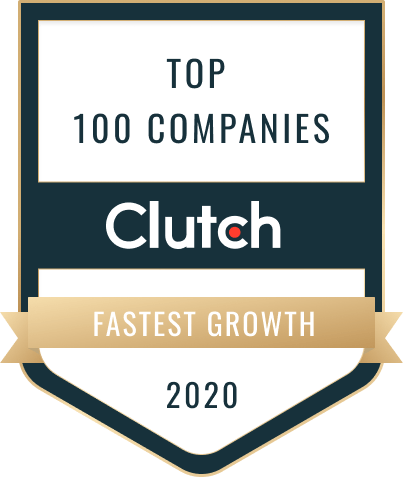 Top 100 companies 2020 – fastest growth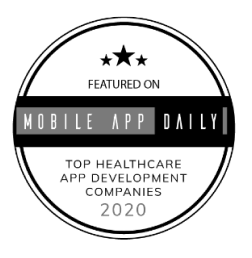 Top Healthcare App Development Companies 2020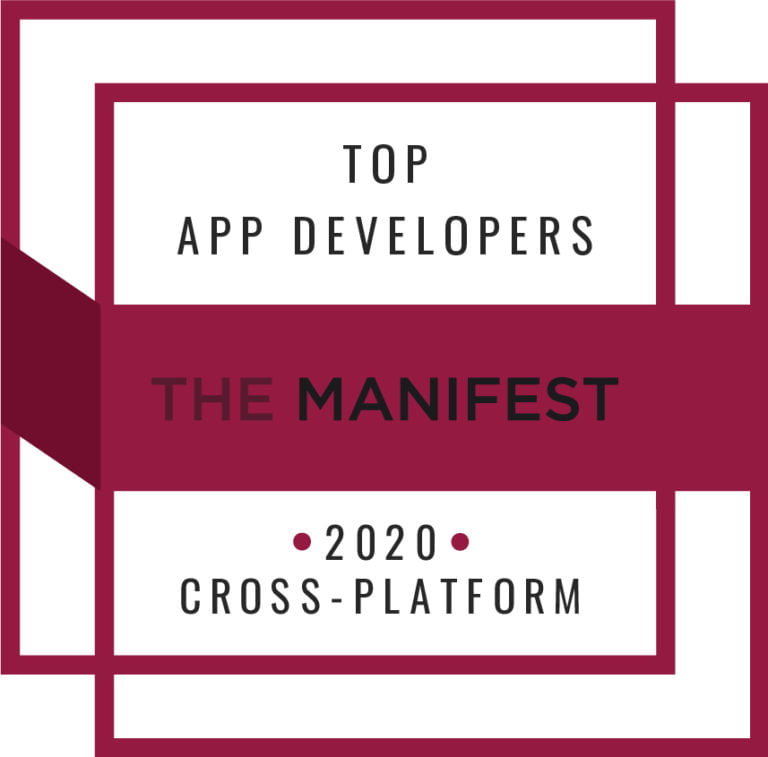 Top App Developers Cross-Platform 2020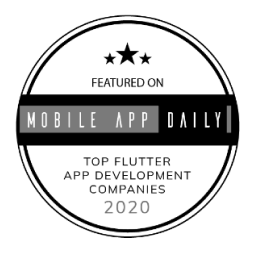 Top Flutter App Development Companies 2020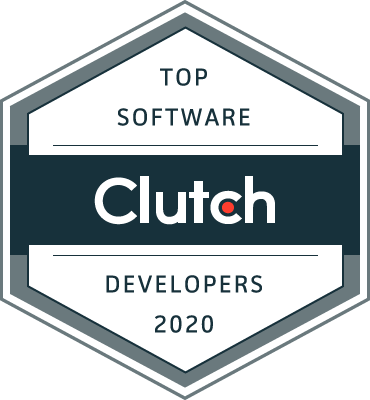 Top Software Developers 2020
Top Machine Learning Companies 2021