The Mobile Industry in 2020 – Summary of Trends and Stats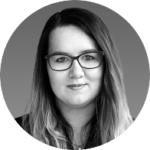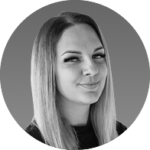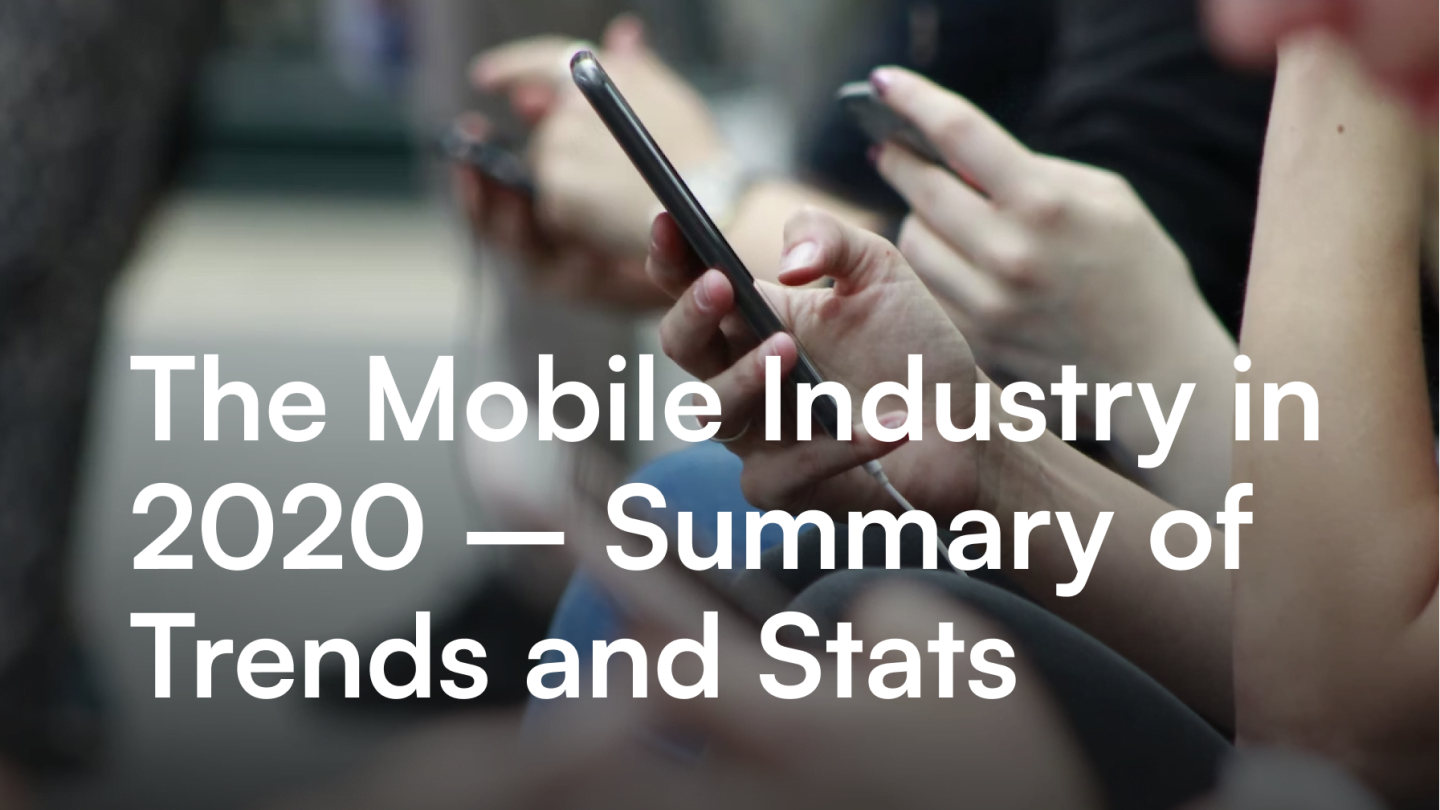 2020 was unusual in so many ways. It changed people's habits and influenced the way we approach businesses – as clients and as owners. A pandemic in a digital era means the demand for online solutions is enormous. What is the state of the mobile industry as a result of COVID-19 and the other surprises of last year? Read on and find out!
Table of contents
A couple of stats
Let's start with the hard numbers. All areas of the mobile sector have significantly grown in the last 12 months – exceeding predictions by 2-3 years. The growth is observed year by year and this time we broke another record.
So what happened exactly? For example, we had a 7% increase in new app downloads. The total number? 218 billion! This shows the market's potential – that despite the existence of many mobile applications already, and new ones being created every month, there is always room for more. Paid ones are thriving, too – in 2020, mobile users spent $143 billion in the Apple App Store, Google Play and third-party app stores. That's a 20% increase compared to 2019.
The average user spends more than 4 hours using their mobile device and that's also 20% longer than before. We could easily blame social distancing and restrictions that closed our cinemas, cafes and restaurants. If there's nothing else to do, we might as well use a phone for entertainment, right? And companies grabbed that attention with more screen time for ads spending $240 billion – 26% more than in the previous year. Interestingly – people spent more time using their smartphones than watching TV.
Last but not least, we should take a closer look at our industry. Venture capital for mobile tech is now 27% higher than before – at $73 billion. Since the coronavirus outbreak, the demand for software development services has significantly intensified. Lots of brands (from industries such as fintech, transportation and retail) had to re-think their strategy and turn to mobile solutions.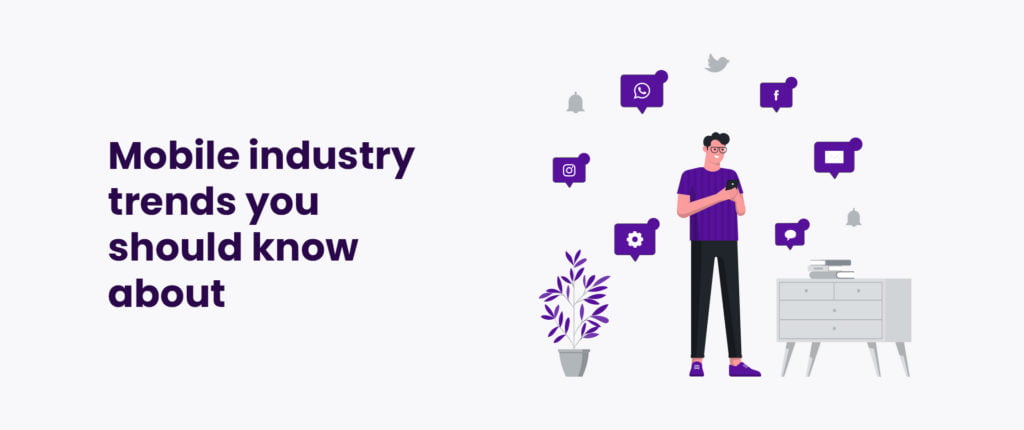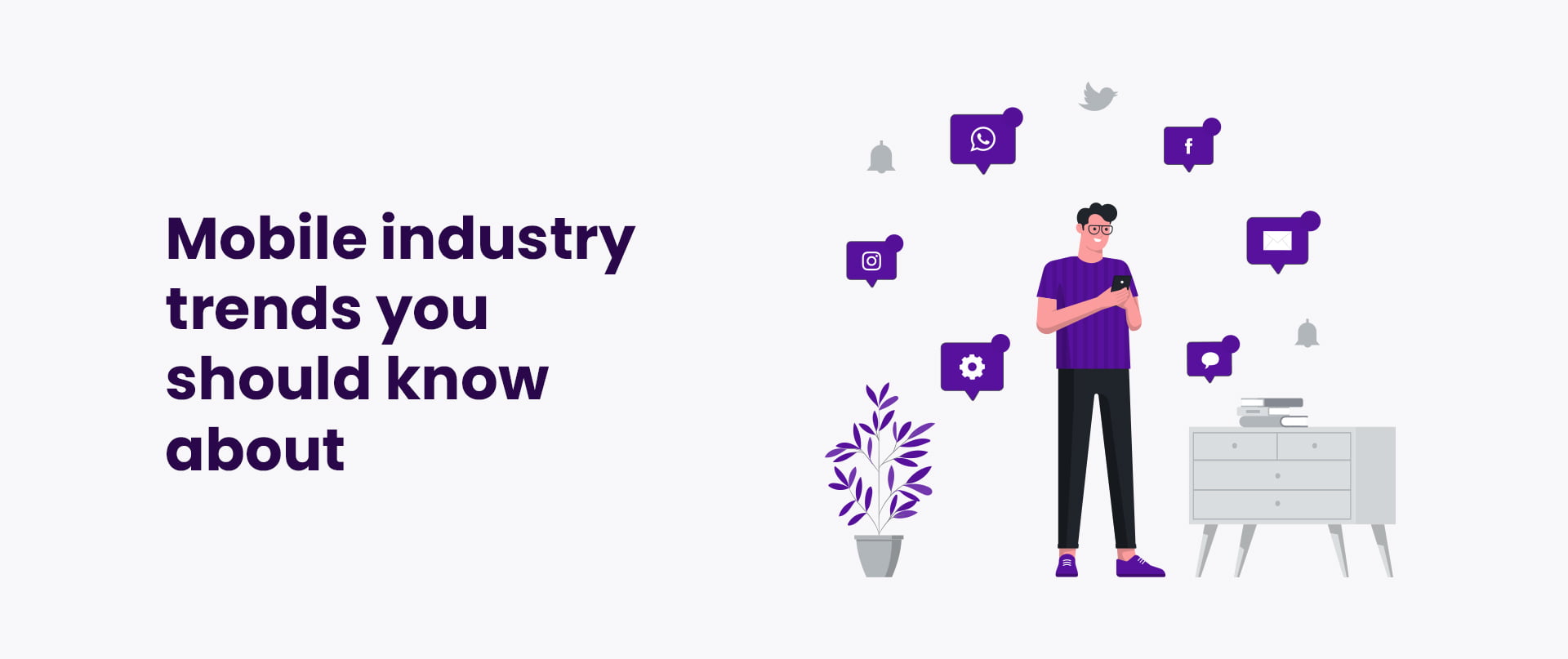 Mobile industry trends you should know about
A couple of exciting trends arose in 2020. Since they reflect the behaviours of mobile app users, developers and companies should pay close attention to them. Find out if your business has the potential to build innovative solutions in one of these areas.
Demographics in mobile app usage
First of all, let's talk about generational differences. If we subscribe to stereotypes, Millennials and Gen Z are on their phones all the time while their parents and grandparents prefer to stay offline. Is that completely true? Of course not.
Generation X, also known as Baby Boomers, have been increasing mobile app usage – by around 30% in the US and UK! The increase was less impressive in other countries, but it's clear that more people from this group took advantage of their smartphones during the pandemic.
The younger generations weren't far behind, though – all three categories gained a lot of new app users. Of course, each group's preferred application type differed. Gen Z prefers Snapchat, Twitch, TikTok and Discord, while Millennials are more fond of LinkedIn, PayPal and eBay. Baby Boomers mostly stuck to news and weather apps.
Gaming is trending
The market share of casual games is now up to 78% – they really became a hit in 2020. There were a lot of viral titles like Among Us, Brain Test, ROBLOX and Coin Master. Given last year's whole lockdown situation, we predict that the industry will continue to be on the rise. Although core gamers spend their money on mobile games, casual gamers are catching up in terms of time spent playing. Trivia, arcade, mobile card/board games and sandbox are the forms the users appreciated most.
When it comes to mobile games, gameplay alone won't cut it. People like special events, leaderboards, customization options, competitive multiplayer mode, and the possibility to create a guild and chat with members. Games that offered at least one of these extra features experienced immense revenue growth. Depending on the country, preferences towards additional options changed.
Money is going digital
The money app sector experienced another significant increase in downloads and usage. 2021 was innovative in terms of advanced financial activities for smartphones. Back in the day, there was minimal trust in software that had anything to do with money. Then we started to use banking apps. Now we've digitalized everything from investments and loans to house and car purchases. It's a revolution – we can now do it all without leaving home. We should also mention that cryptocurrencies and blockchain gained massive popularity and became one of the hottest topics in the financial sector.
In 2020, users spent 45% more time using financial apps worldwide (except in China because of legislation issues). Participation in the stock market grew by 55% because of investment applications. Research shows that attitudes towards this type of money operation are quickly shifting. Finance amateurs can now try their luck with easy, accessible software. As for mobile banking, the demand for multi-functional and user-friendly products is higher than ever.
TikTok outruns competition
A 325% growth in hours-per-user is super impressive, right? During lockdown, everyone was looking for fun things to do – and watch. TikTok offers short video clips paired with music and was previously associated with dancing kids – but it's rapidly changing. All age groups have entered this social platform with creative ideas, valuable content and even business ads.
Despite the controversies around the app (e.g. restrictions in some countries), it's predicted that TikTok will have more than 1 billion users in 2021. Other social media platforms have experienced more interest as well. WhatsApp, Facebook, Instagram, Twitter – they're all communication tools that have helped people keep up to date with current news and in touch with family, friends and followers. Time spent among users has significantly increased for each.
Video streaming is on fire
Wondering what to do when you can't leave home? Watch some videos, of course! Whether you're looking for cool how-tos on YouTube or the latest films and shows on Netflix, streaming is another area that has skyrocketed during this ongoing global situation. Viewers have streamed 40% more than in 2019, and even though they were watching from the comfort of their own homes – they tend to pick small screens over bigger ones.
Surprisingly, YouTube was the number one streaming platform of the year – probably because it offers a wide variety of content and is easy to watch during lunch breaks. It also requires less attention than movies or series – some videos can be treated like podcasts and listened to while driving or doing chores.
Online shopping becomes mainstream
Although online stores gain popularity each year, the pandemic has really helped them gain some traction. People stuck at home still need necessities like groceries and toiletries, but making a trip to a local store is often complicated. Your favourite gym is closed? Order fitness equipment online. Nothing else to watch on Netflix? How about ten new books brought straight to your front door. Can't go to a restaurant? Use a food delivery app, and the restaurant comes to you! M-commerce in particular can celebrate as it's had its best year yet.
Within a single day, billions of dollars were spent on Alibaba's annual 11.11 sale. Users also spent 30% more time using Android mobile shopping applications than they did in 2019. This only proves there's a growing desire to order things no matter where we are. As we change our shopping habits, we won't go back. Once the pandemic is over, we can expect that m-commerce will continue to be an important player.
Experts have also noticed the growth of social and live selling on Instagram and Pinterest. They predict that by the end of 2024, it will be worth $2 trillion.
Marketing tendencies of the last year
While potential clients were sitting at home, outdoor marketing wasn't an option, so companies used their budgets to promote products and services online. Internet ads are also cheaper, and during a pandemic, this could be a huge relief to a struggling business. In 2020 mobile ad placement grew by almost 100% worldwide – some countries even saw an increase of 400%!
Specialists highlight the importance of good SEO in reaching new clients. When comparing year-to-year numbers, phrases like "Amazon Prime" and "Black Friday" were searched much more in the past 12 months. Influencer marketing was also appreciated – app promotion campaigns with celebrities led to 2.7 times the downloads. App categories that experienced this growth included meditation, e-commerce, music, fast food and games.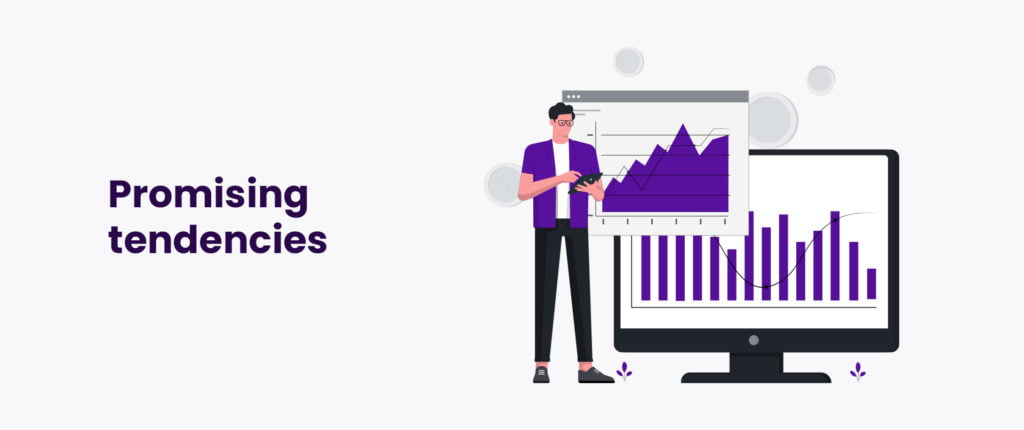 Other promising tendencies
We can't forget to mention video conferencing apps. Zoom, Google Meet and other market leaders – it was their time to shine with the necessity to make work remote. The number of hours spent in these kinds of apps shot up by 275%
Travel applications are a fascinating phenomenon. We could assume that closed borders would mean a decrease in travel interest, but that's not quite true. We observed an increase in downloads related to domestic stays, geocaching, car renting and outdoor activities.
We've already mentioned an interest in buying home fitness equipment, but we should talk about the health industry too. People downloaded more workout apps, but they also showed interest in COVID-19 monitoring products. The same goes for medical software. On our blog, we take a closer look at the telemedicine industry, e-health apps and trends in that sector.
Check also:
Webinar: The future of e-health – your guide to Medtech development & telemedicine ebook announcement
Telemedicine Ebook – find out how to create a prominent e-health business!
Telemedicine services from the perspective of a patient and IT specialist
Looking Forward
It's hard to predict the future, but the trends are clear. With significant growth in so many mobile sectors and no idea when the pandemic will be over, these trends are likely to continue – at least as long as there is a realistic risk of coronavirus infection. The mobile revolution has begun, and there's no going back. Apps will stick around to assist us in our everyday lives – no matter whether we need entertainment, a loan, or a doughnut delivered to our door.
Following these trends in the world of mobile software is a chance for enterprises and startups to catch the wave and create innovations that will not only bring them revenue but also provide value to their customers. As an IT partner, we can help your business create a complete solution with top-notch aesthetics and functionality.
If you have an idea for a mobile app, shoot us a message. Our consultants will help you strategize a project execution plan. You'll get a dedicated team of software development and design specialists, and a project manager will take care of all your needs. Of course, you'll have the chance to contribute along the way as the product owner. All you need is to do is take the first step!
---
---