How to hire an iOS developer for your app project?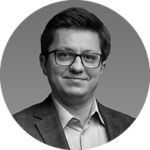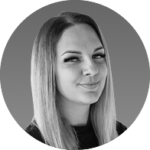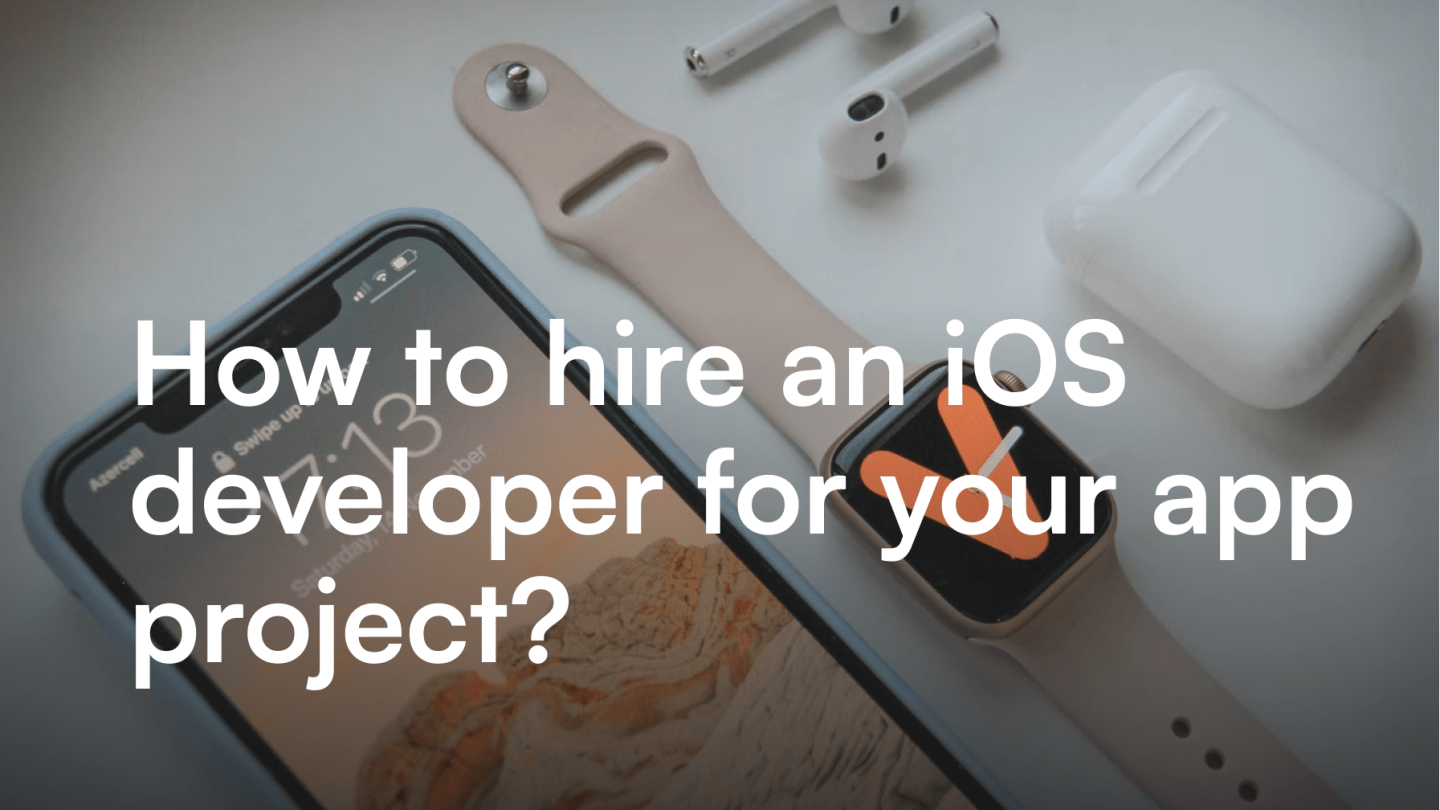 Do you have an iOS app project in mind? You need a team of iOS developers that will deliver the best product with all the functionalities you need and the design that corresponds perfectly with your brand. Then, you can hit Apple's App Store and promote your product to achieve great success.
Table of contents
There are many factors to consider when looking for an iOS software engineer that will fulfill all your goals and needs when it comes to mobile development. We will give you some tips and tricks that will help you to decide which hiring method to chose. Also, you will find out what costs you can expect and what you should pay attention to when looking for the best developer for your iOS application.
How to hire a programmer for an app?
First of all, think about your project. What do you need exactly and why? The type of project will determine the size of the team, the cost and timeline and other factors that might be crucial for your strategy and its execution.
We disclose some of our tips on planning and strategizing ideas in our article: Your idea for a mobile app – where to start?
One of the most important questions should be – do you really need an iOS app to achieve your business goals? If the answer is yes, then think about other necessary products, you might need to get developed. A website, a complementing web or desktop app? There's plenty of options to choose from and you need to be sure about your brand's goals to pick them wisely.
In this article, we focus on iOS apps but remember there's so much more in the world of software developers.
Where to find a developer team?
After going through that process, you should reach out to a software development company that hires developers specializing in projects similar to yours. Where to find an experienced and reliable software house?

Try these methods:
Ask your friends and family
Do a Google research
Check out social media
Go to IT industry portals like Clutch.
But don't pick the first company name that you will stumble upon. Check out their website, profiles, reviews and portfolio. Compare a couple of brands which each other, see their pros and cons. Their WWW should tell you a lot. Usually, companies showcase their previous projects there, describe their services and technologies they use, sometimes you can even find an example price list, like on itCraft page.
Example? If you need branding as an additional service to your application development and the company you picked doesn't have a design team, you will need to hire another firm to create a logo and visual identification for you. That will take much more time and money.
After completing a list of potential software development companies, you would like to cooperate with, contact them. Call or send an email, tell them a little bit about your project and get the budget and timeline estimation. You don't need to be completely prepared, but if you have a basic strategy, that will be an advantage. Usually, seasoned software houses offer some kind of workshops or other meetings to discuss your product and prepare a detailed work plan.
How to recognize a good developer?
You want to hire a mobile app developer, but you have no idea how to recognize a good one? Start with their portfolio. Yes, we said that already but there should always be an emphasis on that. A programmer or company can always brag about their experience, but these are just words. Empty words, if there's no proof. Always research the website's "projects" section and ask about portfolio while contacting companies you want to collaborate with. Some pieces might not be displayed on their page, but they will share them with an interested client.
Another thing you should take a closer look at is team composition. A software house with experience should offer comprehensive services that are required to complete any iOS development project. So except iOS developers, you should also get at least a project manager, designers, quality assurance specialists and more if necessary. But that's the basic squad you can demand. If there's no chance to get it, you can be sure there will be communication problems and the project outcome won't be complete nor have high-quality. Every team member has a crucial role, so don't try to save money by accepting the absence of any.
Years of experience, as well as technical skills and programming languages they know, are also factors that you should keep in mind when interviewing potential iOS developers. If you don't see information about that on the website – don't hesitate to ask about it while talking with them or emailing them.
How much does it cost to hire a mobile app developer?
As you might guess, the cost of iOS app development also depends on numerous factors. The most important thing is the number and type of functionalities you want to introduce into your project. If you're going to hire a mobile developer, you need to prepare a budget that will be adequate for your project goals and needs.
Features that are a part of an iOS app can differ depending on the application type. Some will require hardware access – like GPS or camera. Others can be quite simple. If you wonder how much costs each kind of apps, we recommend reading our guide on mobile development prices: How Much Does it Cost to Outsource App Development in 2020? – in this blog post, we provide examples of mobile applications and budget estimations for each of them. You will find out how much you can pay for an app dedicated to booking services, order transportation, or stream videos. We provide examples, but remember – each project is different and requires an individual approach that will influence the cost. Keep that in mind and pick the right form of contract – fixed-price or time and materials. One is cheaper at the beginning but doesn't offer much flexibility, the other is changeable but can get expensive if you don't have a detailed plan of app expansion.
When it comes to programming languages and other parts of the technical stack, you need to determine what kind of iOS application you need. If you need a native iOS solution – hire Swift developer. If you want a cross-platform application for iOS and Android – hire Flutter developer or hire React Native developer. If you don't know what's the difference between native iOS development and cross-platform development – we recommend checking out our ebook on that subject and reading articles on these technologies on our blog.
As you can see, there's so much to remember. So we repeat – talk to your software house and ask for advice. They will gladly help and if there's a need for it – they can even organize workshops to determine the essential iOS project features and strategize it efficiently.
Different ways to hire a programmer for an app
An iOS developer can come in many shapes and forms. Meaning? Well, methods of hiring. Because you can hire iOS developers depending on your needs and the current state of your own team. We recommend the most popular agreements.
Outsourcing
It is the general term that describes how you can hire iOS developers, as well as any other kind of developers. It means that you reach out to a software house (picked using all the principles we discussed above) and hire their developers' team to build your product from scratch.
Outsourcing can be much cheaper than trying to hire an iOS developer or a team of iOS developers to work internally at your company. That's because you pay for their work and resources only – so you don't need to invest in new employees, spend time on company onboarding and so on. Also, after the product is done, do you really need an in-house iOS developer? Probably not.
If you hire an iOS developer team with years of experience in iOS mobile development, you will get a full production team as well – project manager, designers, testers and more, depending on your needs and requirements. That guarantees your iOS project is in good hands and you can focus on other business goals to achieve while they work.
Body Leasing
Maybe you don't need a full-stack team of iOS developers, but rather an iOS developer with experience in one concrete type of projects or with knowledge about your industry? Then you ask a software house to "lend" you this iOS developer to work on behalf of your company on a specific task for a particular period. This is a good option if you already have most of your internal IT staff hired, but you lack one specific skill, or you need only one more iOS developer to work on a project efficiently.
Staff Augmentation
If you want to hire an iOS developer only when the project requires it, this is the way to go. The previous option would allow you to get iOS developers from a software company to work on your premises full-time – until the project is over. Here, you get an iOS developer only when you really need one. Depending on your project's demands, you can ask a software house to share some of their iOS developers' time to help you fix one problem or program something particular that the rest of your team has no experience with.
Why should you consider offshore developers?
When it comes to outsourcing, there are also options based on location. Offshore iOS developers are miles away from you, but they can offer high-quality and excellent prices. Why is that?
If you want to hire an iOS developer locally and you live in the United States, the rates will be much higher than in Eastern Europe, for example. That's because the overall cost of living is cheaper, so the iOS developers will still get their fair share, but they won't charge you as much as their colleagues from the US. Still, they can offer lots of experience and knowledge. Usually, a seasoned iOS developer from Poland has excellent coding skills and a portfolio full of international clients.
We recommend to find out more about it in our article about offshore developers: How Much Does it Cost to Outsource App Development in 2020? – where we discuss the benefits of it and compare developers' price rates.
Hire iOS developer with experience – and do it right!
Having an iOS developer on board is vital if you want to achieve success with your mobile product. Whichever way of hiring you will pick, you should always look for experience, knowledge and professionalism. Before your application hits the App Store, you will go a long way with your developers' team, so it is crucial to find a compatible and reliable software house. That applies to any project involving mobile or web products.
Developers are an integral part of any professional team that is working on them. Finding the right candidates can take some time, but don't worry. Searching for talent in this industry is not that hard – you can find an iOS developer with tons of experience in every top IT company.
We also have iOS developers, as well as many other developers with expertise in many languages and frameworks. Each has a different level of experience that determines their seniority. We want every developer to fit our team, so their understanding of our communication, work and cooperation style is a must. Each iOS developer at itCraft is an expert with a unique set of skills.
---
Want more details? Contact us and let's talk about your iPhone application project. We can offer you a tech crew ready to make a product of your dreams. We always work with your business goals in mind. We will get back to you ASAP to start achieving them.
---
Read more
We explain what is the dedicated team pricing model
Google Glide – Create mobile app in spreadsheets without coding
Ebooks for junior iOS and Android developers
---
---