Your idea for a mobile app – where to start?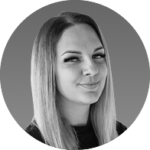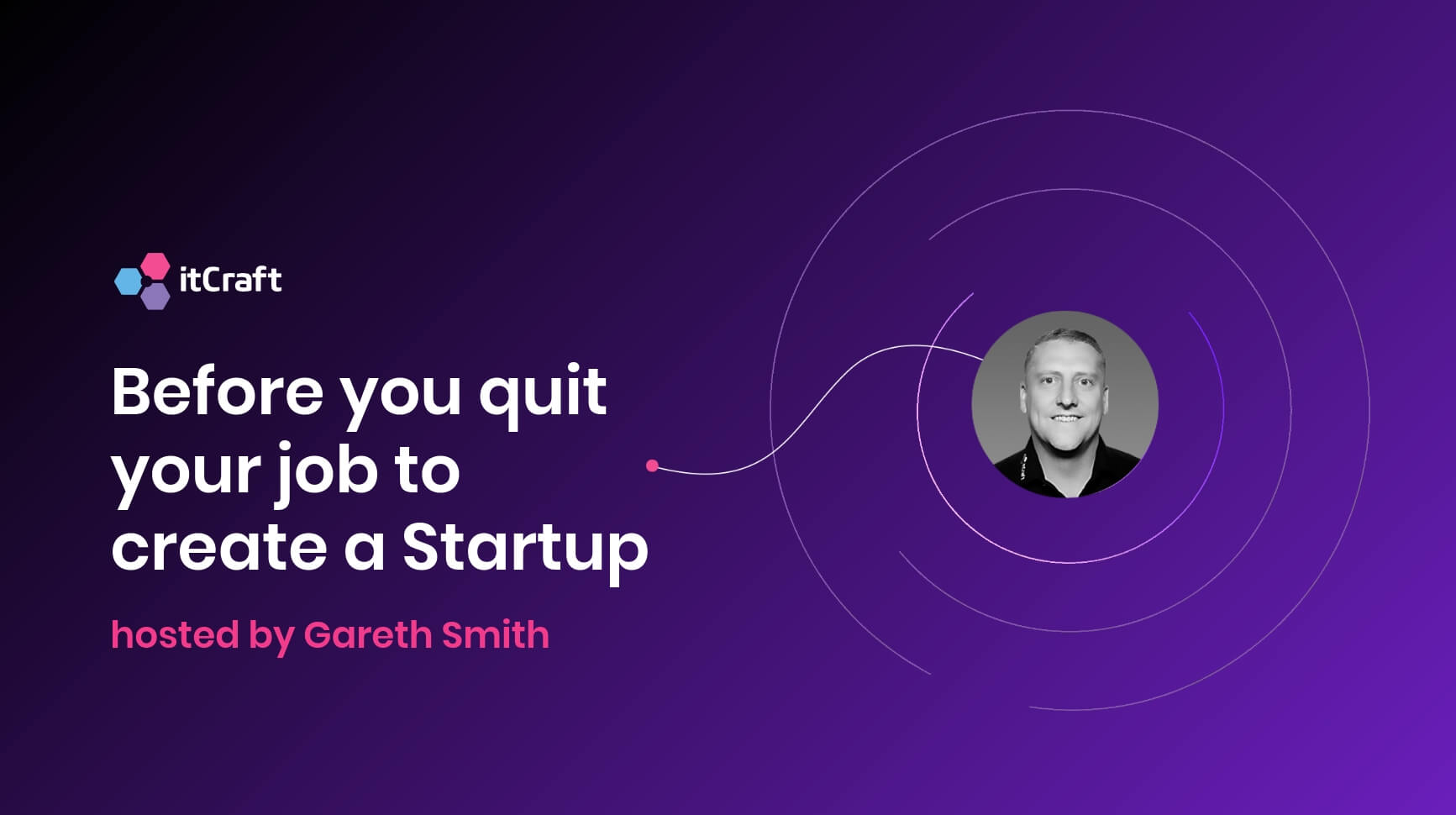 At the end of April, we hosted a webinar about startup strategies. Our goal was to help people who have been considering launching a tech company think twice before quitting their job. Why? Because without a proper plan, there is very little chance of success.
Table of contents
In this article, we will discuss the main points that our specialists – Gareth, Karol and Arek – were talking about during the webinar. It was one hour of quality content that covered actionable first steps a startup founder should take before parting with lots of investment money. By the way, remember that these pieces of advice are not only for new companies. Everyone will find something for themselves. Let's go!
What is a mobile startup?
A startup is a particular type of business model. The main characteristic here is scalability – startups are founded with a purpose to grow and become a significant enterprise on the market, and a mobile startup roots its success in mobile app development.
The mobile app business is actually growing every year, generating very promising revenue. There is no surprise that lots of new and old brands consider developing their own mobile application. During the webinar, Gareth decided to provide a couple of facts about mobile apps. The average smartphone owner uses 30 different applications every month. If we offer the right product – we can become an essential part of our clients' lives.
When it comes to app business, there are many factors that we should take into consideration before we even start thinking about funding and other steps that can make us rich and famous. This article and the mentioned webinar were supposed to make everyone aware of risks that can occur when opening a business without any strategy or knowledge about the market, the clients and the obstacles. A great idea is simply not enough.
Is it a good idea to launch your startup during the pandemic?
Despite the common problems that every business owner can stumble upon, right now, we have an additional factor we should consider. The COVID-19 epidemic has had a massive impact on the economy around the world. For some companies, it has actually been deadly. For others, it seems like it has been a chance to spread their wings.
Why is that? Well, because during the lockdown, our habits have changed – so we have turned to brands that can fulfill our current needs. We can't travel, go to the gym or watch a movie at the cinema but we can order food with home delivery, buy workout equipment online and pay for video streaming subscriptions. The key is to give our clients the possibility to access our products and services without leaving their homes. And having mobile apps that can do that will be an advantage even after the epidemic – because as we mentioned, the mobile app market is expanding every year.
Which industries are mainly influenced by the current global crisis? Some examples are, of course, personal protective equipment. A couple of hundred percent growth has been observed in telemedicine services and workout equipment sales. Food delivery is obvious – and it's not just about bars and restaurants but also supermarkets that offer groceries to one's door. Shopping apps, as well as delivery services apps, are gaining undivided attention from the customers that want to stay safe at home, but they still need food and other essential products.
So should you start your mobile startup during the coronavirus pandemic? The answer won't be a surprise: it depends. If you have a sudden burst of creative ideas and no plan at all – maybe wait. Or read the rest of this article and learn how to do it right!
How to choose a mobile app development strategy for your startup
Having an app idea is definitely not enough to start a business and succeed in the app stores. Did you know that 95% of startups fail at an early stage? Success stories make us believe that creating this type of company is a piece of cake. You have probably heard about unicorns – a startup that reaches a billion dollar valuation. The key to becoming a member of that exclusive club is not luck but the idea that was planned out and then validated by the market.
Most of the startups that failed did so because of one particular mistake – they went straight to the app development process without going through the proper process to see whether the problem they were trying to solve was actually the problem the market needed solved. The lack of a solid value proposition caused their failure because they didn't know their market, target group and mission. Instead, they wanted to considerably shorten their time-to-market, so they decided to develop an app by taking shortcuts in the validation process, which is a common misunderstanding when it comes to app ideas.
Before you go any further, ask yourself first – do I need an app for my project? If your purpose can be fulfilled without it, then maybe other ideas could be more beneficial in your case. But if an app is necessary, we should start with the basics.
Value proposition
This should be one of the main points in your business strategy. Asking yourself a couple of questions will help you to determine the value of your product or service.
First and foremost – what kind of problem are you trying to solve with your app idea? Find out how your brand can make lives more comfortable and simply better. Will it entertain, educate, inspire, help people with daily routines? There's plenty of tasks you can optimize, automate, or simplify by providing an app with a specific set of features.
Then, think of the benefits you can offer to your potential customers. What will they gain by downloading your app? That brings up another question – why should they pick your app instead of the competitions? The answer will be your unique selling point, something that makes you stand out in the crowd.
Personas
To understand your target group better, try to describe a couple of personas, which are the images of your ideal clients. You should understand their goals and motivation to pursue your product, as well as the problems and pain points that they need to solve. What value will they get from your app? That's another point to analyze.
In our webinar, Arek showed our audience how to use a persona canvas as well as a value proposition canvas. These are very handy tools when designing a startup strategy, so we recommend researching them and using them when planning all the steps in your business journey.
Market research
Learn from the others – that's not an invitation to copy them but rather to see what worked and what didn't. Also, this way, you will be able to determine what are your unique features that are not offered by anybody else.
Market research should start with analyzing your competitors. Check out their social media profiles, websites, customer reviews on the app stores and articles on industry portals. Get to know their strategy's strong and weak points.
The main goal here is to see what is lacking in the area you picked. This way, you can find out what other brands from your niche don't offer – but you could. Before you start the production process, you will be prepared to conquer the world of mobile applications. All you need to do is to create a plan and be mindful every step of the way.
Choosing the Platform: Android vs iOS
So now you know what your goal is and how you want to achieve it. You planned your app inside and out, so it can be a perfect solution for all your potential clients. Now it's time to hire a development team that can turn all the app ideas into reality.
In this article, we are focusing on mobile apps, although you can consider web applications, too. This way, you can reach even more customers. Also, some products require web apps or websites to provide better user experience and usability. Talk about that with your app builder; probably, they will have some recommendations or advice.
Anyway, picking a platform for app development depends on a couple of factors. Google Play and Apple's App Store are both prominent sources of clients. Developing a mobile app for each might seem like the best decision, but that's not always the case.
For example, in the United States, iOS devices are dominant, so if your product is dedicated to this market, investing in the Android app might not be as profitable. In Europe, that also depends on the country, so remember about the market research we've discussed. Be aware of the target audience you want to reach.
App development for both Android and iOS can also differ. You can download our ebook on Cross-Platform vs Native development. It's the ultimate guide that explains how these two types of development can influence the cost, timeline and outcome of the app-building process. Cross-platform development can be particularly beneficial when we want to develop apps for Google Play and App Store with one code – which makes the development process shorter and slightly cheaper. Native solutions are more expensive but offer more features and better performance.
Download the ebook and find out which of these development methods can be suitable for your business.
How much does it cost to start an app?
So how do you start a mobile app project? By hiring app developers – usually a software house with experience and knowledge about startups. They will know how an app idea can be transformed into an actual product.
Many factors influence the price of mobile app development. The type of app, the number of features, mentioned method of development (cross-platform or native), scalability of the project and, of course, the budget and anticipated release date.
As a seasoned development team, we share some of our thoughts on app development cost based on our previous projects – find them in our article titled "How Much Does it Cost to Make An App in 2020?". It's a comprehensive blog post dedicated to helping aspiring business founders to understand how the price of app development can differ depending on the circumstances. We recommend you to read it!
RAT vs MVP
During the itCraft webinar, our experts discussed prototyping tools with mysterious abbreviations. MVP is something you might have heard about before, but the other one is usually associated with a small rodent?
Minimum Viable Product is a well-known concept in the IT industry. But more and more industry specialists claim that it is not an efficient tool for startups and new companies. Testing ideas by creating a sample of a product that we assume is the "minimum" we can offer to collect user feedback is risky and inefficient. Why?
First of all, the Minimum Viable Product is not the final product we are really developing. When we work on an app idea, we usually predict it will have a particular set of features. Comparing the MVP to the full-scale mobile app is like comparing a basic black coffee to a fancy latte with whipped cream and sprinkles.
The MVP was initially created as a testing ground for the main app features, but now it is treated as the first version of the app – it generally has too many functionalities for a Minimum Viable Product, yet it's still not enough to be called an actual product. Also, the term "minimum" is subjective – for every potential user, it can mean something else.
What's the outcome of this situation where Minimum Viable Product loses its original meaning? People who are working on the app idea are forgetting that this method is dedicated to test samples and iterate between small releases to collect feedback and draw conclusions. Instead, they sometimes overdo the Minimum Viable Product or use it as a premiere way before the app is ready to be shared with the public. That result is usually produced by the fact that we don't ask ourselves the questions: what are we testing and why?
Riskiest Assumption Test
Here comes another method for creating some kind of product prototype. As we noted at the beginning of this article, lots of startups fail. And that's because they make wrong assumptions – they don't know what is their biggest unknown. It is vital to determine one of the most significant assumptions and test it beforehand.
This way, we can reduce the cost of investment in resources for app creation – because, based on it, we can predict which features we should approach and which parts of the app should be given up.
How to perform a Riskiest Assumption Test? You need to take all your assumptions – each will have an impact on the success of your app idea. Then you validate them based on the potency of this impact – is it low or rather high? Move all the low-risk assumptions aside until you have just one – the highest-risk assumption. This one should be tested. In our webinar, we shared a canvas that you can use to determine assumptions for your app. Make sure to research it!
An example of the riskiest assumption could be delivering groceries to older citizens. But will they use the internet and a mobile app? That might be risky, so design a test to find out. In this type of testing, you should not waste time – the whole concept is based on small, quick experiments.
While the Minimum Viable Product is mostly used to create more and more versions of an app, giving us an illusion of linear product development, the Riskiest Assumption Test is focused on learning. So don't overthink it, just use the most accessible resources to create a testing sample. You can even try an off-the-shelf solution similar to what you have in mind. Ask your friends, create a Google Forms questionnaire, run an ad campaign on social media – there are so many ways to do this.
The conclusion here is to test, test and test even more! This procedure can help you eliminate lots of mistakes and failures you could be a part of. Early testing can really be a crucial step for startup success.
Strategy elements for the final app
So what will you do when the mobile app of your dreams is done? Will you upload it to app stores and wait for the big viral popularity? Well, then probably you will wait and wait without seeing any. Don't leave marketing and promotional activities for the last moment. Add this part to your strategy and plan it in detail.
App Design
Okay, that is still a part of the development process. But it needs to be in your strategy whatsoever. Providing positive user experience and improving it with time is the key to get user engagement you are craving.
Have a vision of your product – how will it look like? What colors and typography will it have? Would you like to complement it with illustrations or animations? Hire a software house with an experienced team of designers so they can take care of it. Mobile phones have small screens and work differently than websites and computer apps, so remember to ask about UI (user interface) and UX (user experience) design. These two are the main components of your app's visual side.

If you don't have an idea for branding, don't worry. A graphic designer will also help you with that. All these experts can be found in a renowned software house, so invest in a collaboration with one. This way you will get workshops, development, design and testing in one place. That's an excellent solution for startups that have a definite amount of money and time to enter the app business.
Monetization strategy
The main goal of every big or small business owner is to make money. That's obvious, so when working on a mobile app, you need to consider every option when it comes to monetization. People should be charmed with your idea so they will gladly pay for your product or service.
What can you offer?
Freemium apps – basically an app that is free to download, but some features are locked and you need to pay for them.
Paid / Premium apps – this app needs to be purchased by the user from the app store. In this case, people need to know the unique value of the product because they are less likely to pay for their apps before they use them.
Subscriptions – monthly/yearly payment plans that are regular and unlock most of the features within the app. This way, we get a smooth income stream.
In-app purchases – the app offers digital or physical assets that can be bought by the people that use it. Often used in mobile games.
Advertising – ads can be displayed within the app, so for the user, there is no cost to use the product. Make sure you won't sacrifice the user interface's area for advertisements, as it can be repulsive for people that use it.
Sponsoring – partnering up with another brand can be possible when you have a significant user base. The sponsor will gain access to a bigger audience and you will be able to invest in further development.
App Store Optimization
Adding your app to the most popular app stores (Google Play and Apple's App Store) is not enough to reach the stars in the app business. For both, you need to invest in developer accounts so you can upload, manage and edit your app's profile.
You should really think-through your app name, description of the core features, logo, image that will represent the app's internal look and tags. Using keywords and phrases that will help people find your app is essential here.
Consider also promoting your app on social media, investing in Google Ads and creating some content marketing pieces. You can read more about mobile app marketing strategies in our article: "Mobile app marketing guide – ASO, PPC, Tips & Tricks".
Enter the app business the right way!
There are many steps to take to become a part of the app business industry. If the features that you offer can mesmerize people and encourage them to use your mobile app – you will achieve success. But to do that, you need to plan and strategize throughout the whole production process.
If you missed our webinar, that was extremely helpful for all aspiring startup owners, but also business veterans – don't worry. You can watch it on our YouTube channel.
Explore our blog posts, where we share tons of knowledge and experience in the development of mobile apps and other software products. Download our ebook to learn even more about building apps in different types of technologies. Contact us if you already have an app project in mind and you need a reliable business partner to achieve your goals.
At itCraft, we support every business idea – whether it's entering the app business, adding new features to an existing app to improve it, or optimizing business processes within big corporations and enterprises. Follow us to gain useful information about our projects – we share most of our advice for free. We hope this article will be helpful for all of you out there who want to enter the app business with an extraordinary idea and even better strategy to execute it.
---
Want to discuss mobile application development ideas?
---
---
---