The Mobile Industry in 2022 – Summary of Trends and Stats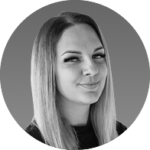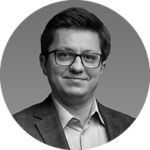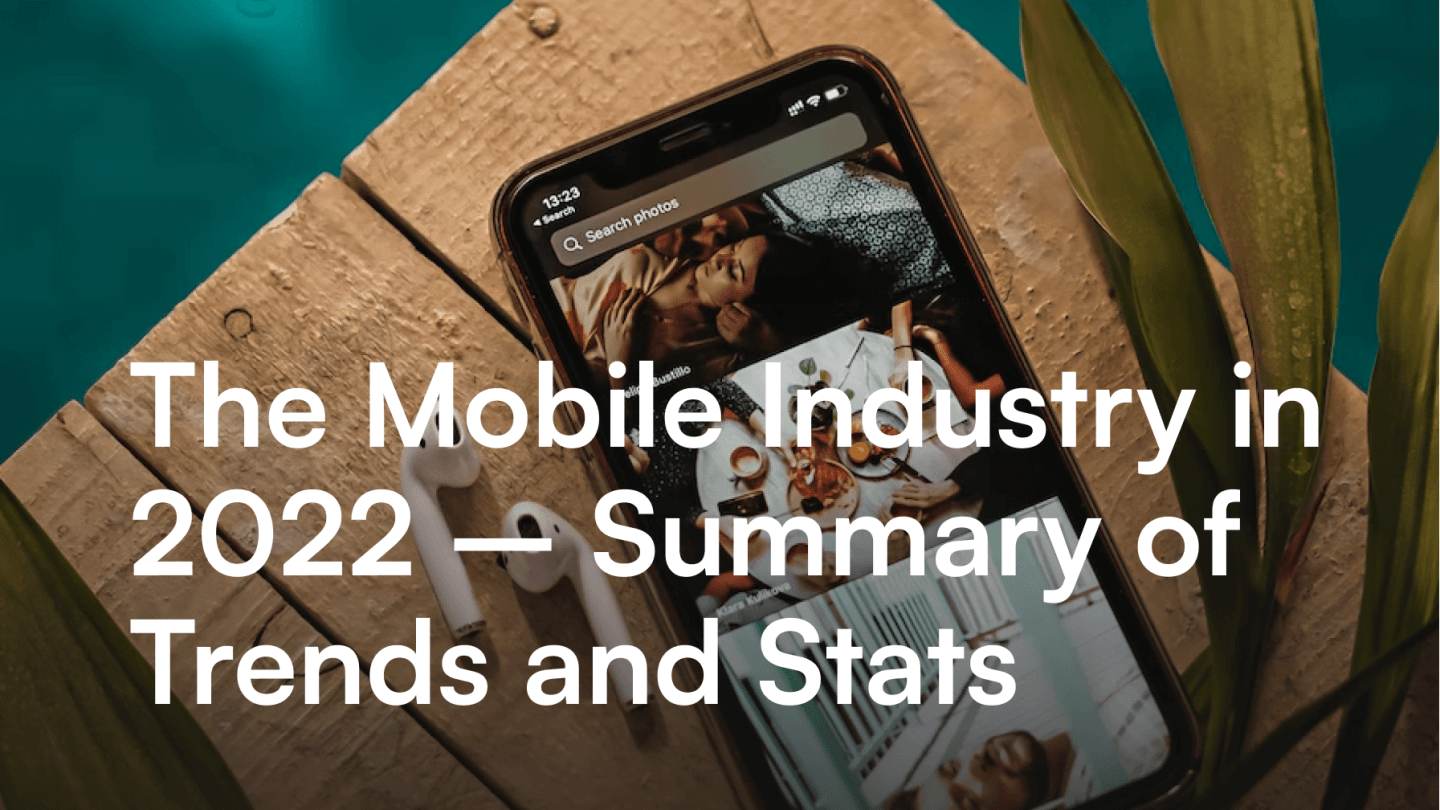 When the COVID-19 pandemic hit, our smartphones became even more important to us. Communication with loved ones, ordering groceries, entertainment, telemedicine – all that was required to make our lives better in times of quarantine and social distancing. Almost two years later, we can definitely say our world is not the same as before. That means our mobile devices are still playing significant roles in our daily activities. Add the technological growth we've experienced over the last decade to that. You will get tons of potential and various ideas on how to create convenient and innovative solutions. It's time for mobile industry trends and predictions for 2022.
Let's start with a short summary.
The main factors that changed the mobile industry
We've mentioned the coronavirus already, but contrary to appearances, it's not the only thing that has transformed the industry in recent years. One of the main changes was the introduction of the 5G network. Thanks to it, our connection became faster, and access to the internet is possible for even more people. New devices on the market are already adjusted to work with 5G, and it won't change anytime soon. Moreover, smartphone manufacturers create more and more affordable devices for people to purchase so they can stay in touch with the world during the pandemic. That means the digital universe is within reach like never before.
Significant growth was observed in the e-commerce, healthcare and banking sectors. It's more convenient than ever to buy goods, talk to the doctor and handle finances with the power of mobile apps. Things that we thought were impossible or unsafe to do online are now an integral part of our reality. That's thanks to technological growth, improved security systems, new solutions that automate some of our activities and the overall mindset shift we are experiencing.
IoT, AR, VR, machine learning and other relatively new innovations are becoming more common, even if we don't see them at a glance. Maybe our cars can't self-drive yet, but they have control over many processes that happen during our journeys. Getting individually tailored recommendations from online stores and social media platforms doesn't surprise us anymore. VR goggles, voice assistants and intelligent elements in our homes are something we really can afford, and they become standard rather than novelties we heard about on the news. The same goes for wearables, devices like smartwatches, wristbands, and rings with almost as many features as our smartphones that can measure activities, control medical symptoms, and analyze sleep for our perfect well-being.
Enough about the past though, let's focus on the future! What can we expect in 2022? Let's find out!
7 mobile industry trends for 2022
Of course, we will mention some technologies and popular concepts that influenced the mobile sector in the last five years. For example, cross-platform frameworks like Flutter revolutionized the way we can build apps today. Blockchain has been around for quite some time now, and it is constantly evolving to become one of the leading digital solutions. All these mentioned innovations will expand in 2022 and beyond.
Here are the most crucial trends that the experts think will set directions for mobile apps in the next 12 months.
Video streaming social media platforms will rule
According to App Annie, TikTok will reach 1.5 billion users in 2022. Statistics show that it's one of the fastest-growing social media apps in history. When the COVID-19 locked everyone at their homes, we needed a creative outlet, and we found it in an app that allows people to record short clips with music and various effects. It won't be surprising if the predictions come true, but that's not the only thing we should keep in mind.
TikTok proves that people crave more video-based content. Instagram is following its steps with Reels. YouTube introduced Shorts. It's an important change in the way we consume social media. Watching short clips packed with knowledge or comedy doesn't require as much time as focusing on longer forms but can be addictive. We can be confident that this will be the main trend in this area of the mobile sector.
Metaverses will arise
At the end of October 2021, Mark Zuckerberg announced that Facebook had changed its company name to Meta. It might sound mysterious, but industry experts think that's only the beginning. Metaverse mobile games are seen as the next big trend for the upcoming year. What are these exactly? Virtually created worlds where people can interact in real-time using their personalized avatars. Some people think that we will move many of our daily activities to the online world. Sounds scary and exciting at the same time.
Some people worry that we will leave reality to live in digital worlds for good, but that's probably not the case at the moment. It's more likely that people will spend their free time expressing themselves creatively by building various objects within games like Minecraft or Roblox. Moreover, the play-to-earn model is getting more popular as it allows creators to make money from their masterpieces. That will definitely have a strong influence on people's gaming habits.
Entertainment will move to smaller screens
And will make approximately $12 billion in spending. What's important though, is that we are willing to pay for services like YouTube Premium, Netflix, Hulu using our smartphones. Since the pandemic, video streaming apps have been the most skyrocketing category in app stores. And we don't want ads in our content – people are willing to pay subscription fees just to get rid of them. They also want to watch their favorite shows and movies on mobile screens as it can be done anywhere at any time. Another sign that we are turning towards a mobile-first approach.
Finances will go digital like never before
It's because of Gen Z and Millennials, as they do not only check out their bank accounts and do transfers using their phones but also invest their assets with the help of mobile apps. Fintech grew by 155% in 2021, and it is predicted that all generations will enter the sector even more, moving their financial activities to digital tools that automate their operations, support them in allocating money and offer the highest possible security.
Cryptocurrencies are one of the main factors in this case. Right now, it's not only Bitcoin – the number of coins enables people to invest their money in various ways. Modern apps help them pick the right assets or do that automatically, decreasing potential risks and allowing users to make profits without spending hours learning about trading secrets. Investing was never available to so many people, even the ones that are not experts.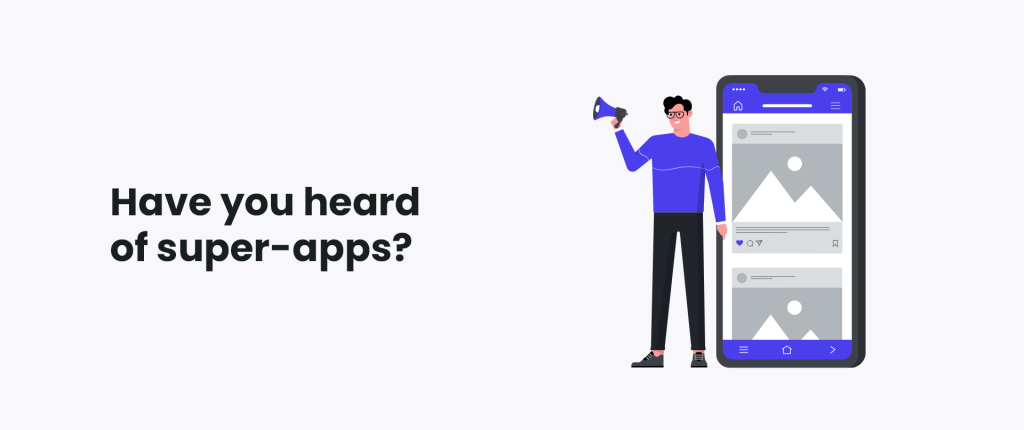 Apps will multi-task
Have you heard of super-apps? They are basically multipurpose mobile solutions. You probably have dozens of apps on your phone right now, and each one does something else for you. Imagine you could reduce this number to one or just a few and get everything done by logging in to a single account. That's what super-apps are all about. Convenience is one thing, and not blocking one's smartphone storage space can also matter for many.
The whole concept was inspired by the Chinese app WeChat, which handles social features and messaging, but also transport, finances, bookings, dating, shopping and more. In Asia, there are more super-apps, and their popularity is undeniable. The trend is slowly adopted by other global regions and will definitely have an impact in 2022.
Fake news will be addressed
Nowadays, the number of fake news in the digital world is overwhelming. What's scary is that sometimes it's hard to tell what's legit and what's not. Fortunately, we have AI algorithms that get much better at recognizing misinformation. Using them to detect, mark and hide them is the best way to prevent the spreading of untrue articles and social media entries.
The pandemic, elections, all sorts of crises are a pretext to generate thousands of false posts, which can often be used to manipulate people. The internet plays a crucial role here, and tracking fake news will be one of the main topics to address, so we can be safe and verify what we see online.
Privacy will matter more than ever
Users are more aware of how their data is collected by the services they register on. They want to be safe though, and have a chance to block access to their location or personal info. Apple has given their customers such a possibility for some time, and now new Android will have similar features to ensure a higher level of privacy. Blockchain will also be vital as it can be used to encrypt files and documents. What matters is that companies will have to provide security measures that will satisfy their clients.
Every business that wants to develop an app in 2022 will have to make sure it doesn't ask for information that is not required and that all processes are protected from hacking, fraud, theft and other suspicious activities. Technologies implemented in smartphones and other mobile devices will require that as well.
Read also
How Much Does it Cost to Make An App in 2022?
Conclusion
The advancement we've achieved in the last decade means we introduce novelties every year, but also that we improve what already exists. Our mobile devices become smarter, safer and more usable. Applications can do things that weren't available digitally and make them extremely convenient. Some of them become hubs with various features so we can get everything done in just a few taps on the screen. We have to be cautious about certain things, but overall we have more possibilities than one could imagine.
What does it mean for business owners and IT companies? That they have to collaborate closely and with these trends in mind. Outsourcing mobile app development needs to a seasoned software house is the best way to achieve success and create a digital product that will meet the newest trends and modern expectations. Our specialists are aware of all the trends, novelties, statistics and customer demands that should be considered when building an app. If you are looking for a trusted partner to handle your project from idea to maintenance, you are in a good place.
Reach out to us, and the itCraft team will help you with design, development, quality assurance and other project-related matters. No matter if you need your app to be done from scratch or you have a product that needs several tweaks, we'll take care of it. Let's talk about your ideas and make them come true in 2022!
---
---