Top 11 Healthcare Startups in Europe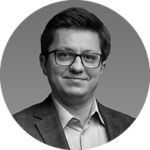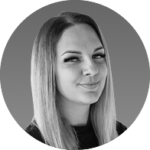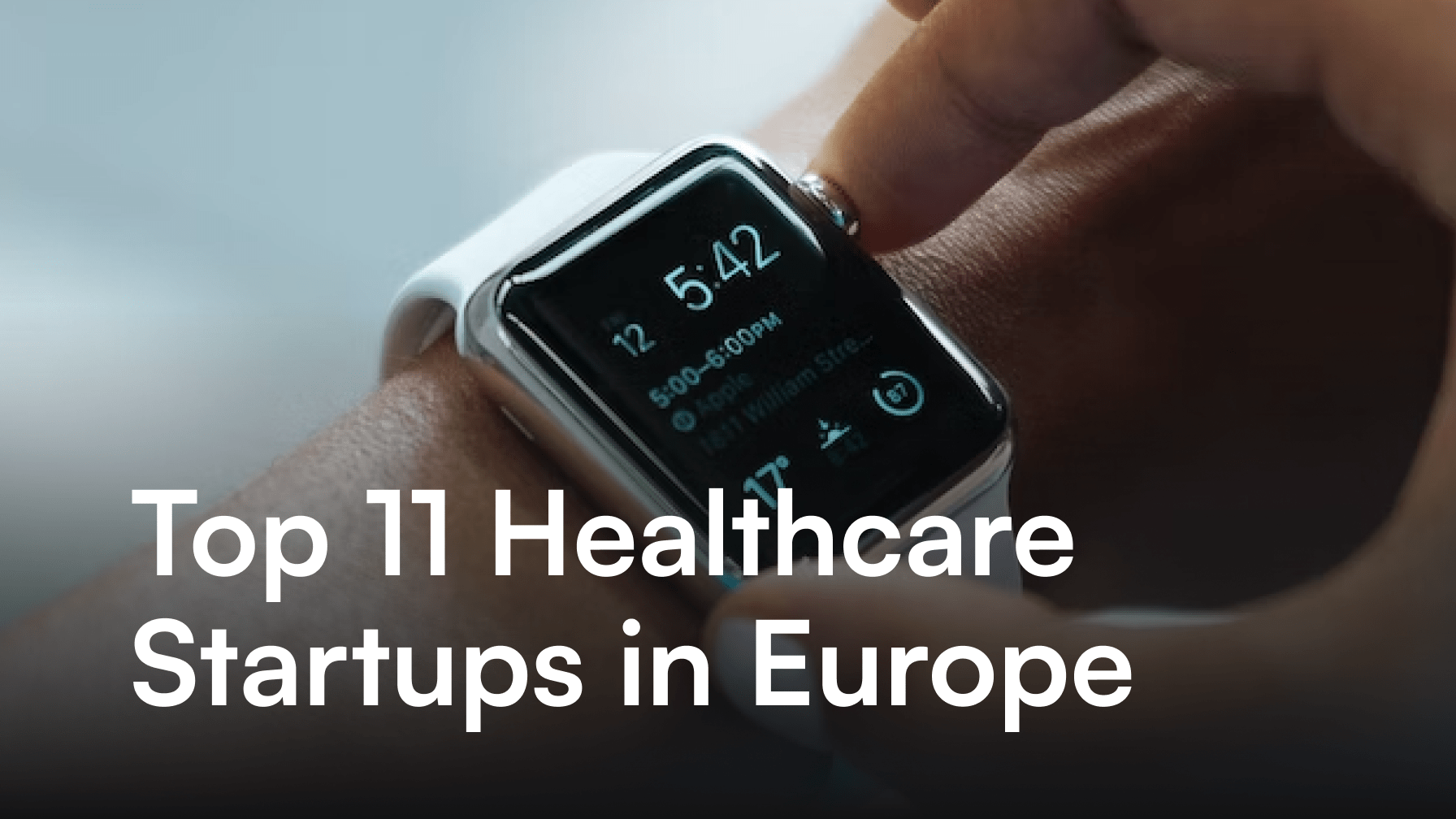 In 2020, there were over 600 funded and operational digital healthcare companies in Europe. More than 60% of them were younger than five years. Although this niche is relatively young, it grows with the speed of light. Not exclusively because of the COVID-19 pandemic, to be precise. People just expect medical services to get convenient and accessible, just like they can now read, listen to music, book appointments and work using digital products and the internet connection.
Stats show that the UK took the lead when it comes to the number of newcomers in the industry, and they also get the biggest amount of money for their business activities. However, there are many interesting companies around the whole continent, and they get invested in as well. What's important is that "digital healthcare" is an umbrella term for various types of enterprises focused on different areas of expertise. Mobile apps, wearable hardware, insurance offerings, on-demand care – the list goes on and on. They also pay attention to various medical issues, from mental health to sexual wellbeing to cancer treatments. It's impressive to see that the online world offers us so many services we can use, no matter what our needs are.
We wanted to explore this diversity and take a closer look at the prominent medical companies from all around Europe. With this article, you will learn that health-related business ideas can be approached from different angles. If you want to create your own digital enterprise related to healthcare, the ones we mention below will definitely inspire you. Let's go!
Top 11 Healthcare Startups in Europe
Here are the most exciting digital healthcare companies from various European countries. Find out what they do and see how they contribute to the medical sector with their tech solutions.
What they do:
Babylon is a digital platform with a mission of changing the way we approach healthcare. They created an app that allows patients to be in touch with their physicians 24/7. The company claims that they want to shift people's mindset from sickness to prevention. Also, they provide AI-based tools to make specialists' lives easier when it comes to administrative tasks and their patients' medical data.
With public healthcare not always being fully accessible for many, Babylon is an enterprise that wants to make it affordable and available for everyone. It's a complete system that is there for patients, so they take better care of themselves. No wonder the app became so popular and prominent since it represents exactly what is expected from modern healthcare nowadays.
What they do:
A local, smaller alternative to Babylon, KRY is available for Swedish patients and offers similar services. It's a mobile app that gives patients the possibility to book online or offline appointments with their doctors whenever they need them. It collaborates with 20 medical centers around the country and has helped over 1 million patients since it was founded.
The reviews for KRY are exquisite, which proves that there is a demand for convenient healthcare. The high level of patient satisfaction is the most significant proof that the company is moving in the right direction. Since the pandemic began, KRY decided to introduce COVID-related services, including vaccinations, tests and travel certificates.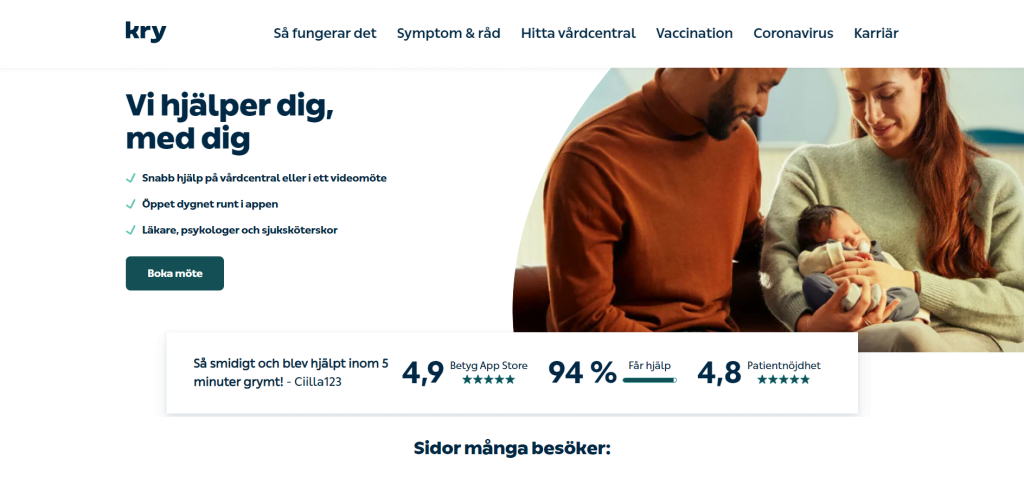 What they do:
Using virtual reality in mental health therapies? That's what Psious is all about. This innovative company offers its product in 70 countries around the world and is used by professionals to support their work with patients, mostly when curing phobias but not only. Creating safe conditions to fight the struggles is what this is all about. Thanks to modern technology, people have gained an intermediate between their doctor's office and the real world where they have to face their difficulties.
Every specialist who wants to use VR as an addition to their therapeutic activities can order a set with equipment and access to an integrated Psious platform with various session programs. They also share training videos and manuals to help medical experts learn how their system works.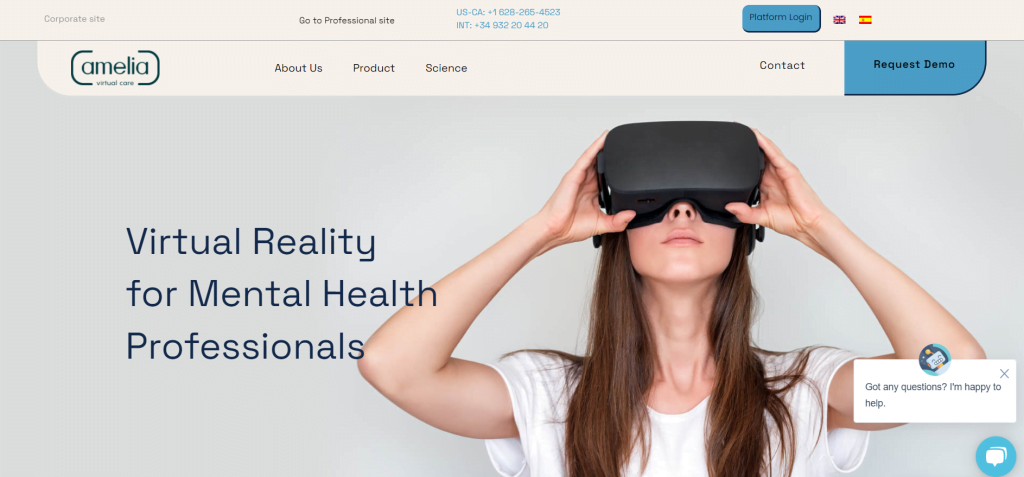 What they do:
Issues with getting pregnant seem to be quite common, yet they are often connected to lack of cycle knowledge – that's where Ava enters to support women that want to conceive. It's a wearable that collects information about one's body parameters and tells the best time for intercourse. The bracelet looks like a smartwatch without a screen, but its sensors can measure skin temperature, heart rate, pulse and other factors. Then, with the help of data analysis, it signals the owner when she's at her peak fertility.
Research shows that Ava is more effective than traditional ovulation tests. The company claims that their clients get pregnant faster and that they help women avoid expensive fertility therapies that can negatively influence their bodies.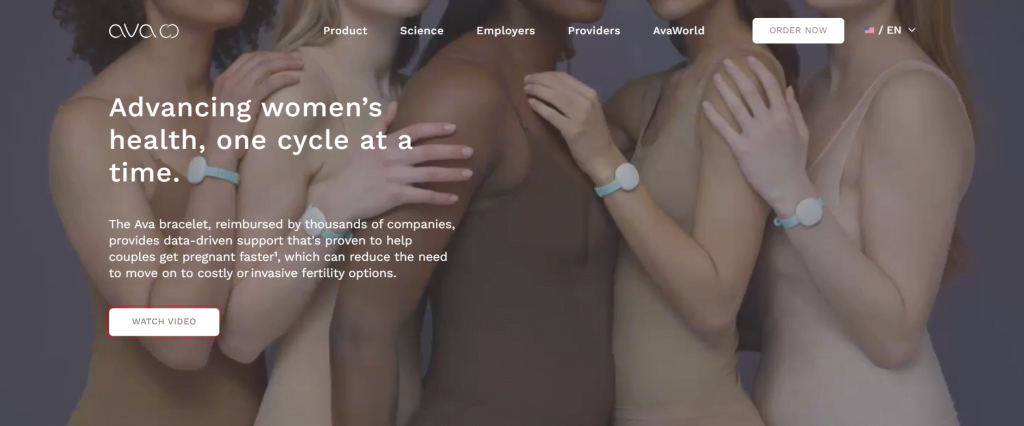 What they do:
French unicorn enterprise Doctolib is an appointment booking app that also operates in Germany and Italy. It's a free-to-use service for patients, and it can be adopted by medical facilities in exchange for a monthly fee. Connecting people with 300 000, no wonder it was asked by the government to help with the vaccination campaign during the COVID-19 pandemic. And it was successful – France achieved one of the highest levels of immunity in Europe, and they did it quite fast. Doctolib registered more than three-quarters of vaccination requests in the country.
This trusted provider has ambitions to expand their outreach to other places on the continent and around the globe. Interestingly, in its country of origin, public healthcare is easily accessible, and the private sector wasn't really trusted when the company entered the market. Nevertheless, Doctolib proved that there is a market for their services, and now their worth is tremendous – over $1 billion.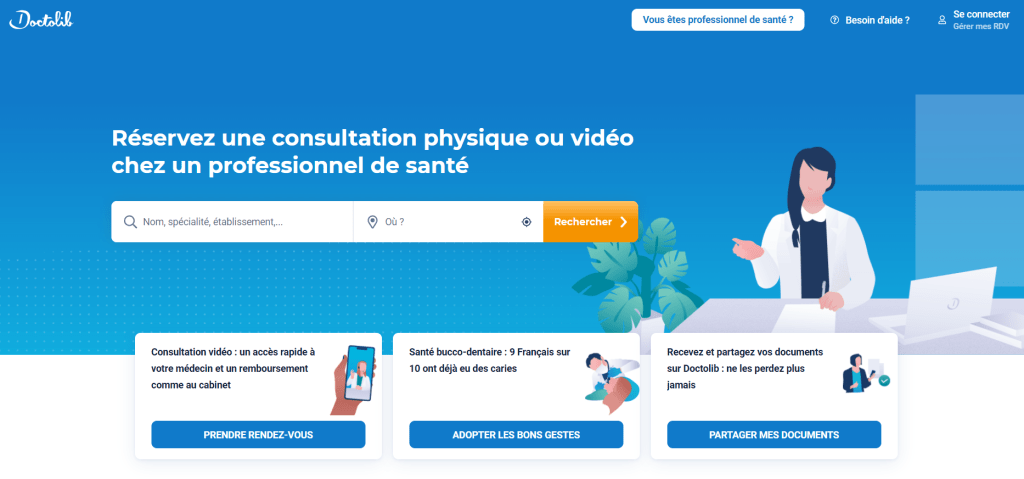 What they do:
Another company from the UK and a women-focused business. They create innovative hardware, and their offer consists of two main products – breast pumps and a Kegel muscles trainer. Elvie's mission is not only to make women's lives better and easier but also to crush taboos around female body functions and other related subjects.
Their focus on technology means that all devices are controlled via mobile apps and are also comfortable to use, designed with specific needs in mind. For example, breast pumps are soundless and fit in a bra, which means the milk can be collected whenever needed. As for the Kegel trainer, its goal is to help with strengthening the pelvic floor that is responsible for bladder control, post-natal recovery and sexual satisfaction.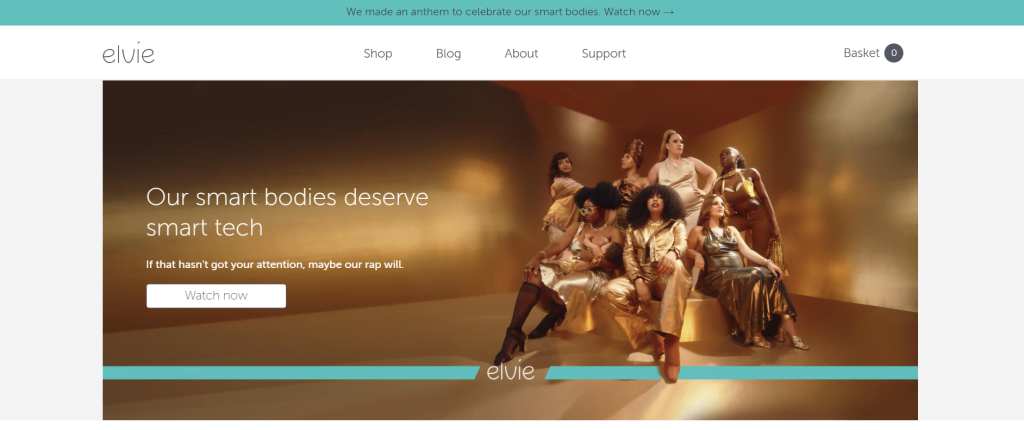 What they do:
DocPlanner offers services for all parties involved in the medical process. From the patient's side, it's an app for booking appointments with all kinds of specialists, from family doctors to dentists. On the other hand, physicians can control their calendars and reduce the number of people who don't attend their visits. The company also collaborates with facilities to streamline their work.
It's a leading platform in 12 countries, also outside of Europe. In a month, DocPlanner is used to book approximately 7 million appointments with more than 100 000 doctors. They are an interesting example of a business that started small but found an opportunity to expand and become one of the global leaders.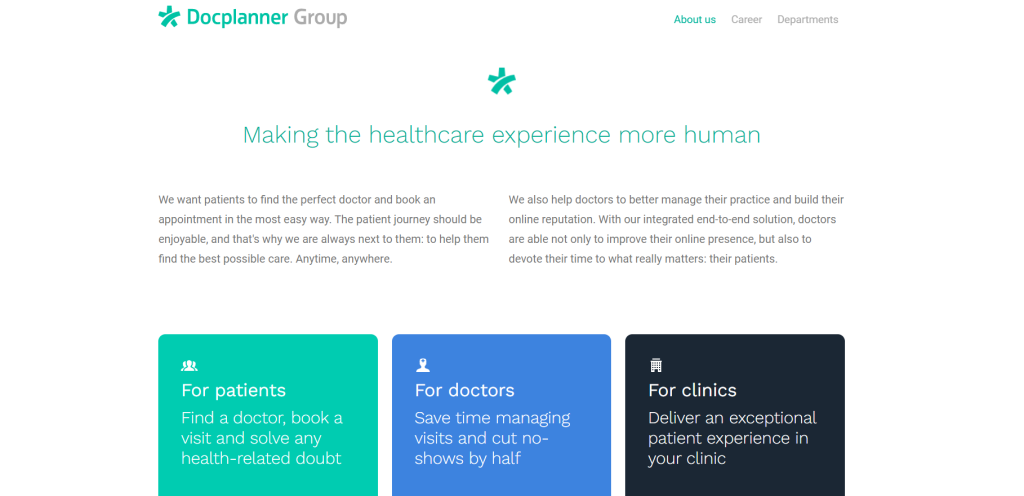 What they do:
Imagine putting on your finger something that looks like a simple wedding ring, and it will monitor your health 24/7. That was the exact idea of a Finnish company, Oura. They created a piece of jewelry that is even smaller and more comfortable to wear than a wristband or a watch. It is powered by sensors that check out the user's heart rate, temperature, sleep and more.
Like any other modern wearable, Oura Ring is paired with an app that offers insight into collected data and analyzes it to review the person's overall health. With the support of machine learning, it automatically detects activities, resting periods and naps. It also offers guided meditations and breathing sessions. Right now, the company provides 3rd generation of their hardware to give their customers a truly unique experience when it comes to wellbeing and health.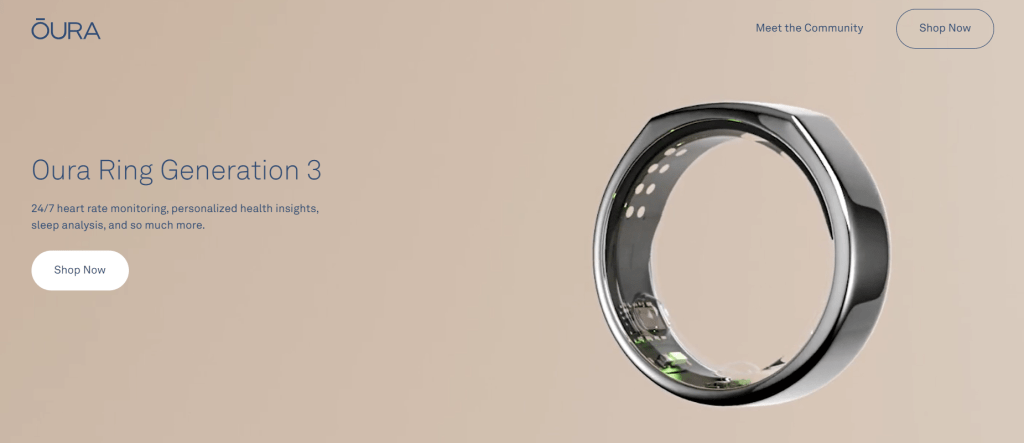 What they do:
A company that provides an individual approach to each patient's breast cancer. With their genomic tests, Agendia can determine the genes responsible for tumors to grow, predict the chances of recurring cancer and select the best possible therapy. Why is that important? Under- or over-treatment can negatively influence one's wellbeing and not even stop the illness. Knowing the actual molecular subtype of breast cancer is the first step to successful treatment.
Agendia also contributes to scientific clinical research to help future generations fight oncological challenges. They are based in the Netherlands, but part of their business is based in the US. They want to support the pharmaceutical industry and facilities that offer chemotherapy to make sure patients get the best possible care and achieve better results fighting the disease.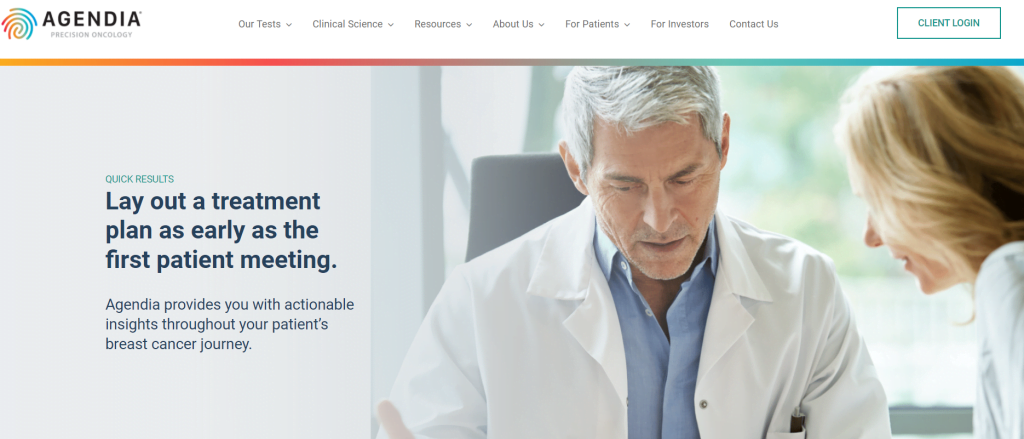 What they do:
A new standard in body composition assessment is what Amra brings to the table. They provide medical devices for clinics and participate in research to improve trials. The founders were inspired by the "Super Size Me" movie and wanted to develop an entirely new method of scanning bodies to determine their fat and muscle percentages. It's vital for reviewing the overall health of the patient and also preventing potential sicknesses.
In 2020, Amra partnered with Pfizer on research on metabolic dysregulation. They created norms for obesity, diabetes, non-alcoholic fatty liver disease and other issues with their body profiling. This way, their data set of body imaging can be used in future treatments and clinical tests.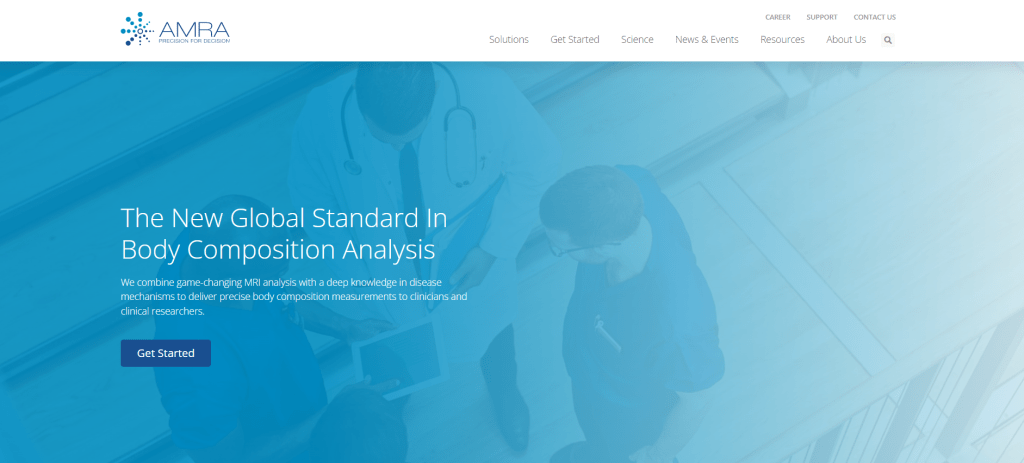 What they do:
No more complicated insurance applications and wasting time on meetings with several providers. Ottonova digitalized the whole process to help their users pick the best offers and do it quickly with the help of their app. Patients can also use the telemedicine feature to book online appointments with doctors. Also, there's a concierge module dedicated to answering questions and requests within minutes.
Personalized plans adjusted to the individual needs of users are the main advantage of Ottonova. They also offer future-proof calculations to give their customers a realistic view of their predicted payments. Their goal is to make insurance plans beneficial no matter the age of a person that registers with them. That's why there is also a built-in fund to collect money for the late period in life.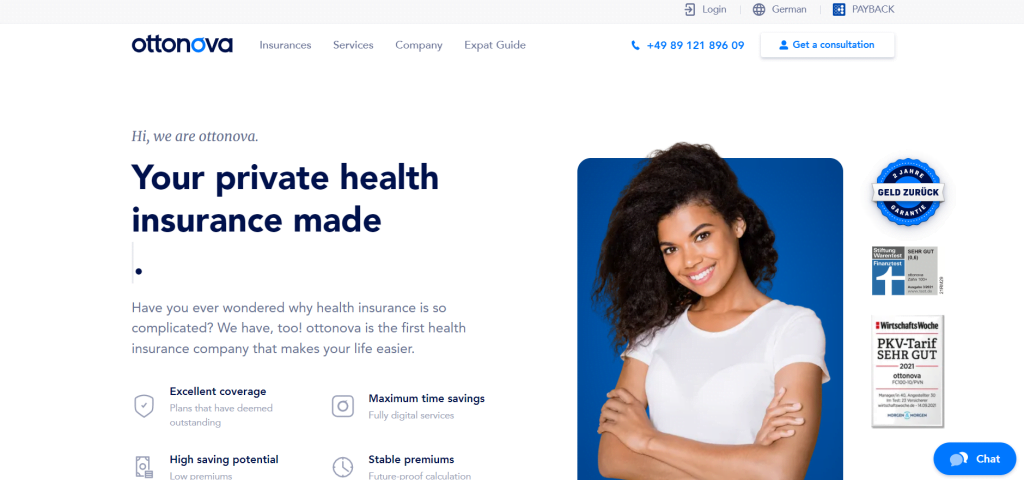 To sum it up
As you can see, the market of European healthcare companies is broad and versatile. From DNA tests to insurance to booking appointments to innovative wearables, almost every country has something to offer. A lot of these businesses grew to be local or global leaders. If you think, though, that there's no space for a new company, don't give up. Research the market and find out if there's a niche that needs your product. The medical industry is rapidly growing, and the demand for modern, convenient services is enormous. All you need to do is be prepared and have all your data in place to hit the right spot.
Do you require help with that? itCraft has years of experience in building healthcare solutions. We do not only create software, but we also support aspiring business creators in their journey to success. Our consultants will analyze your idea to find out if it has potential or if there are any elements to improve. Then, we will recommend the best possible technologies, design the whole process and pick the best team to make your plans come true. Trust us as your IT partner, and we will do something marvelous together!
Let's work together!
Read Also
Top 14 Flutter App Development Companies
Staff augmentation – a new way of outsourcing or just a new word for it?
What is a mobile app?
---
---