Summary of 2018 – itCraft among top software houses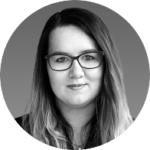 Just a few days until the New Year. It's a time of summaries. This is why we decided to do one too. To describe 2018 in a word – disruptive, developmental, challenging come to mind. Probably a few other words would fit here, but the main thing is that it was a happy year, leaving us feeling like a launching rocket. New people, new clients from new places and, we've traveled far and wide to gather new ideas, connect with amazing people and implement changes.
Do not think that all we do is new. itCraft did not change so much but we feel like we found our path. And about this path, you can read a little bit today. You can also check our mobile world summary of 2018 and take a look at what happened in a world of apps in the previous year.
They say itCraft is a top software house
Yep. Top Developers Poland 2018, Top IT Outsourcing company 2018, Top Cloud Consultants, Top React Native Developers, Top Healthcare App Development Companies and even Clutch Global Leader. Do we feel like a top mobile development company in any subject? "No" should probably be the answer. But we know our value, see a good job that was done and got plenty of confirmation from our clients, so how can the answer be "no"? We feel and we are a top software house. That is our 2018 attitude! We do our best and we really see the results!
Moreover, we are recognized as a top Product Design Company on DesignRush.
It's a small world
Having more and more clients from various countries has taught us that the world is not so big after all.
There is actually no need to have an office in New York or Melbourne. Bartek Pieślak, co-owner of itCraft likes to say that the itCraft starts a day with a coffee and a call with clients from Australia and end the day with tea and a call with clients from the US.
Poland is located in Central Europe so it is not a big deal to make a call or meet with our clients. This year the owners of itCraft had an opportunity to visit London, Helsinki, and Zurich. Clients from the USA came to our office in Toruń. We've been working together for a whole week. There are no things that are impossible. As a global company, we can work and do our best from and for any place around the globe.
More and more of…
More clients, more new challenging projects, more courage, and in effect – more people joined us. 31% increase this year and we're still hungry for more. We look for best developers who seek self-improvement and development (of apps and self). Personal growth is one of the most important values so people who are knowledge hungry and bring new skills are our most wanted!
Wait a second. Did we say developers? We are not only a team of developers. Our pack is complete with PMs, UX/UI designers, testers, marketing, and hr specialists. Providing complex services such as product design, mobile & web app development and mobile marketing we want our clients to feel that they get the top value. All that's needed for complex project development are our in-house people ready to work on a new challenge. Early analysis up to implementation and some marketing tricks to find you new users – all of that we know through and through.
Content that we provide
Last year, we decided to start sharing our knowledge. There are many different articles in the Internet but often are overdue or do not explain the problem. itCraft's blog is divided into several topics, called hero articles, that are actually guides to how we work, what we do and much more.
'Blog section's changed a lot. Now you can pick a section and start doing your homework. Want to see a complex and regularly updated android & ios app developer guide? Or maybe learn some more about outsourcing software development? How about looking for new app users? Then check the mobile app marketing guide and learn more about ASO and PPC.
We are not afraid of sharing what we know and are capable of. The more educated people contact us, the easier is to talk and work with them. That is why you can browse through the blog and learn more about how much does it cost to create an Uber type application. Being a Product Owner is not so easy so product's owners' guide can show how change affects your product's development throughout the process. Same with React Native development and all the pros and cons of React Native and Native Development. Our clients were constantly asking about differences and what React Native actually is, so now everyone can read all about that.
Interested in learning more about app development processes or it outsourcing? Just check our blog and read more.
2019 will be even better
That is just a fraction of what has happened in 2018. We are ready for 2019 and sure it will be even better. We can't wait for all those new opportunities and projects that are waiting for us.
Feeling like 2019 is really going to be our year!
We are making 2019 itCraft's year!
---
---