2019 behind us, itCraft is locked and loaded for the 20s!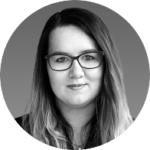 Seems like I just wrote the 2018 summary, and here we are a year later doing the same thing. '18 was quite intense, but 2019 takes the cake when we're talking about growth and expansion. We finish off the year bigger, better and with heaps of new projects underway. We've also started taking our offer far and wide.
itCraft – among best software houses
In 2018, we received a number of awards we're very proud of. Second year running, we were appreciated by Clutch and several other portals. This year we were included in Top 1000 Companies Global, Top B2B Companies Norway 2019, Top Poland Mobile App Development Companies 2019, Top App Developers by Industry (for itCraft Enterprise and Retail) 2019 and more.
We travel the world
In late 2019, we started taking an active interest in global events. Industry specific gatherings gave us great insight into the latest trends, a chance to meet and chat with new and prospective clients, as well as catch up with people we work with remotely every day. By the year's end, we managed to attend four amazing happenings. In May we were at the Pioneers '19 in Vienna. In September we went to Norway for the Oslo Innovation Week. In October, it was HLTH in Las Vegas. November was our second time at Slush Helsinki 2019 – an awesome startup gig in Finland.
Rapid growth
This year, 15 new people joined our team. We increased employment in all areas of operation: mobile application programmers, testers, ux / ui designers, marketing. And we're not planning to slow down in 2020! We introduced a new self- development system for our employees, allowing each of us a choice of a path we want to follow and with the help of others – mentors, experts and trainers shape the future of itCraft.
We keep sharing knowledge
We never stop sharing knowledge on our blog. A year ago, we focused on the growing popularity of React Native, which resulted in the following blogposts: 11 mobile applications in React Native, 7 myths about React Native and React Native technology for MVP among many others.
We wrote about Staff Augmentation as a form of outsourcing, and took on Flutter – 2019's hottest subject, breaking popularity records all over the mobile software development landscape. Flutter vs React Native is our comparison of two top cross-platform frameworks. We also encourage you to take a look at a piece by one of our developers and his impressions from the first contact with Flutter.
Design in focus
We published quite a bit about design. Our UI specialists shared their knowledge on topics such as: Does UX / UI mobile applications matter, How to start UX design – User Flow and Interactive Prototype, Map of application screens – the basis of good UX / UI Design. We also managed to do a small rebranding of the Auchan application, to show how we'd improve the operation of this type of application. We also explained why you should conduct UX / UI Design workshops for your application.
From other topics that we encourage you to look at, we wrote about a mobile application brief and how to prepare it, we explained how much a mobile application cost and the relationship between budget and expectations. We also explained the difference between fixed price and time & material.
We close 2019 in great moods and looking forward to the challenges ahead. We certainly hope 2020 will bring amazing new opportunities and developments in the mobile app world.
More articles available on the itCraft blog.
---
---